2013 Election Day Guide -- St. Paul & Minneapolis Mayoral Races Heat Up
Posted by Jessica Nickrand on Wednesday, October 23, 2013 at 12:00 AM
By Jessica Nickrand / October 23, 2013
Comment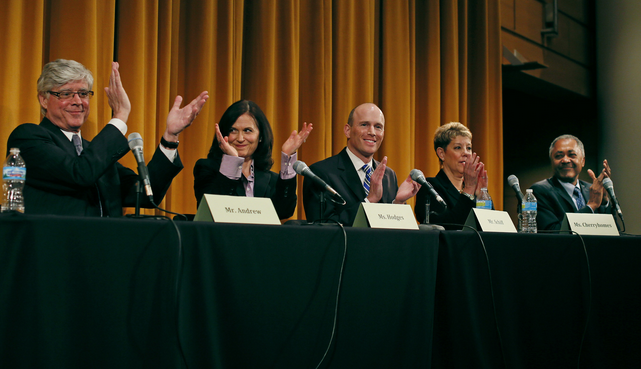 With Minneapolis Mayor R.T. Ryback stepping down at the end of his term, the November 5th election is looking like it will be unpredictable. Thirty-five Minneapolis residents are vying for his position, an overwhelming number made even more complicated by the Ranked Choice Voting option. First used in Minneapolis in 2009, Ranked Choice Voting allows the voter to choose and rank his top three candidates. With this method, expensive primaries to narrow the field are no longer necessary. In addition to Minneapolis, this 2013 election marks the first time Ranked Choice Voting will be allowed for a mayoral election in St. Paul.
How does Ranked Choice Voting Work?
In a single-seat race, like for mayor, a candidate must earn 50 percent of the vote plus one additional vote of the first choice votes. It is possible that there will not be a mayor-elect from the "first round" of Ranked Choice Votes. In that case, the candidate with the fewest number of votes is eliminated and second choice votes are added to the first round voting. This continues until one candidate reaches 50 percent +1 vote. The ballot will have three columns listing all the candidates, and the voter may vote for up to three candidates. From left to right, the voter fills in the bubble next to the candidate's name corresponding to first, second, and third choices. Voters have the option to vote for one only candidate, even throughout all three rankings, but only one vote for each candidate will count.
What's on the Ballot?
Both Minneapolis and St. Paul will be electing new mayors, as well as City Council members. St. Paulites will also be electing three School Board members, while residents of Minneapolis will be electing two members to the Board of Estimate & Taxation and several members to the Parks & Recreation Board.
Minneapolis Mayoral Candidates
Although Ranked Choice Voting does allow for more unpopular candidates to gain traction, these candidates have emerged as the frontrunners (all candidate information taken from candidate websites).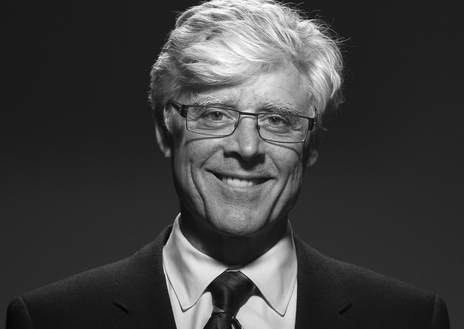 Mark Andrew
Party: DFL Website:
www.markforminneapolis.com
Mark Andrew is a former member and Chair of the Hennepin County Board. During his time as Chair, he emphasized advancement of the GLBT community, the mentally ill, transit, and transparency in government decision making.  He currently is on the board for Meet Minneapolis and the Think Green Steering Committee of Minneapolis and St. Paul. Andrew is also the founder and manager of Greenmark, an environmental consulting and advocacy company that works with contractors to make their buildings more sustainable. Andrew's key issues include "Keeping Minneapolis Great" by investing in basic services like snow removal and street repair, consolidating city and county services to reduce taxes; reducing crime and "Addressing Racism in our Police Department" by working with the police department to better utilize technology and create a more inclusive force by holding the Office of Police Conduct Review accountable. Andrew says he has three main reasons for running for mayor: to "make Minneapolis the greenest city in North America," to "care for every one of our city's children by ensuring they are trained for tomorrow's jobs," and to "foster an environment for businesses and workers to thrive." He has been endorsed by several labor organizations, the University of Minnesota Young Democrats, Minnesota Young DFL, Stonewall DFL, and Somali Public Radio.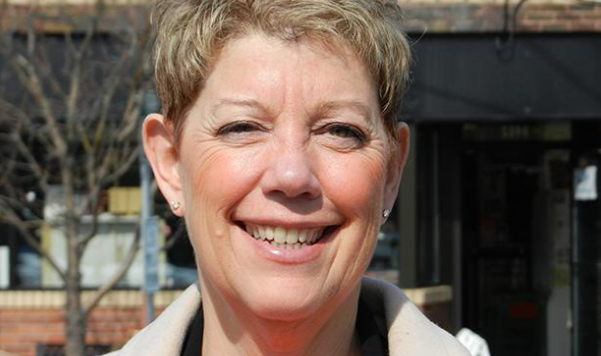 Jackie Cherryhomes
Party: DFL Website:
www.jackiecherryhomesformayor.com
Jackie Cherryhomes is a former City Council President whose tenure focused on revitalization in the North Loop and other Downtown areas.  According to her campaign, this development helped to bring 2000 new homes to Minneapolis. Cherryhomes remains involved in the city, working as a consultant for city development through her small business to help put other small business owners in better contact with their government. She has two action plans: a 'General Plan' and a 'Downtown Plan.' Her General Plan emphasizes "Getting People Back to Work" by establishing a revolving loan fund for start-ups and creating incentives for bringing business back into the city; "A Safer Minneapolis" by increasing police presence, starting a "zero tolerance" policy in downtown zones, and establishing a Civilian Review Board; "Holding City Leadership Accountable" is condensing the amount of overhead and bureaucratic red tape in City Council proceedings; and "A More Sustainable and Livable City" by investing in public transit and urban farming. Regarding downtown, she plans to increase housing, transportation, business development, and public space. Cherryhomes describes her priorities as lowering taxes, improving public safety, and creating jobs. Cherryhomes has been supported by Minnesota Senator Bobby Joe Champion, former VP of University Services at the University of Minnesota and Minneapolis City Council member Kathleen O'Brien, and former City Council member and Lawyer Walter Rockenstein.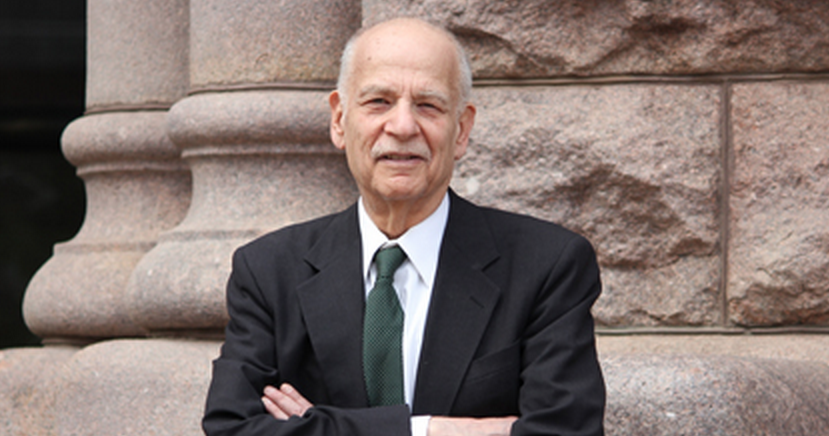 Dan Cohen
Party: Independent Website:
www.dancohenformayor.com
Dan Cohen is a former City Council President and Minneapolis Planning Commissioner.  He believes that, as an Independent, he can run on the issues he finds truly beneficial, rather than seeking the endorsement of a specific party. In addition to Minneapolis politics, he has worked in Washington for the Peace Corps, and as a journalist and author. Cohen states that his top priority is stopping the new Vikings stadium. He believes without voting on the matter, Minneapolis citizens are getting a raw deal. Additionally, he will prioritize the creation of a new casino downtown, which he believes will create year-round tourism and jobs. He also believes in updating the City Charter to one that uses modern and accessible language, and working to end racism in city services like the police force. Cohen's campaign emphasizes equal opportunity for all individuals, regardless of background or identity.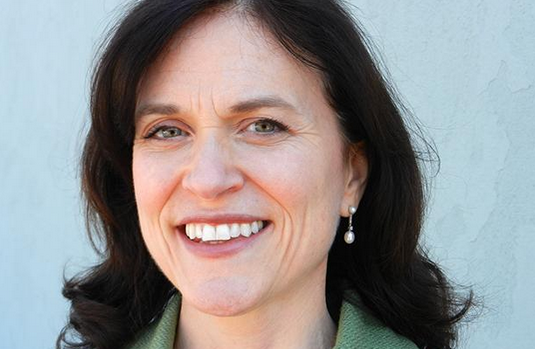 Betsy Hodges
Party: DFL Website:
www.betsyhodges.org
Betsy Hodges is a Minneapolis City Council member, and is currently the Chair of the Budget/Ways and Means Committee. She was the only City Council member who opposed the Vikings Stadium deal. Her campaign emphasizes her role in structuring the city pension system, allowing the city to contribute millions to issues like health care and education. Hodges says that she's running for mayor to "Keep making Minneapolis a great city, to make sure that every neighborhood has a chance to be part of the city's prosperity, and commit the city to being a leader in the 21st century economy." Hodges campaigns for closing the achievement gap in Minneapolis schools by fostering "healthy and creative partnerships" between schools and community organizations; continuing to manage the Minneapolis budget while continuing city services like parks, art, and sanitary services; and diversifying the economy by investing in creative services. Hodges emphasizes her close working relationship with Mayor Ryback and prioritizes raising the quality of life for all Minneapolitans, and eliminating racial disparities in education and jobs. She has been endorsed by Clean Water Action, the Sierra Club, TakeAction Minnesota, and SEIU--Minnesota State Council.
Don Samuels
Party: DFL Website:
www.samuelsformayor.com
Don Samuels is a current City Council member. His campaign emphasizes his role in the reduction of violent crime in Minneapolis.  Samuels has also been an advocate for economic development, attracting business to the West Broadway area and housing development in North Minneapolis. Samuels' main issues include jobs and the economy -- by aligning with Workforce Centers to help with individuals toward employment, and bringing jobs to Minneapolis; transportation -- by building corridors around the light rail and bus systems and connecting neighborhoods to this transit; environment -- by prioritizing rental and purchase of green homes and structures; public safety -- by advocating against guns and engaging directly with those committing crimes; and education -- by continuing to work with organizations like the Northside Achievement Zone and Hope Collaborative to ensure that every child has a chance. Samuels prioritizes increasing educational opportunities and lessening crime while working to increase jobs in the city. His campaign has been endorsed by several individuals, including retired Minneapolis Police Chief Tim Dolan, and Velma Korbel, the director of the Minneapolis Civil Rights Department.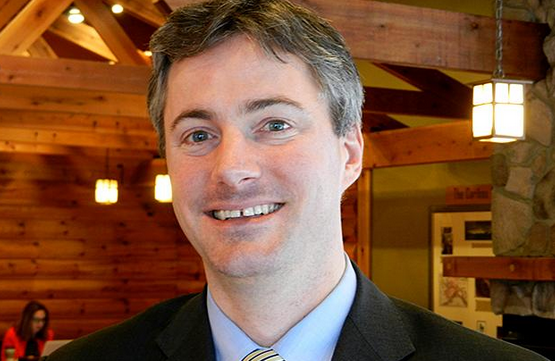 Cam Winton
Party: Independent Website:
www.wintonformayor.com
Cam Winton is a lawyer who has advocated for victims, including one involved in the 35W bridge collapse and refugees fleeing violence in their home countries. He also manages a wind turbine company, demonstrating a commitment to renewable energy sources. Winton's platform includes streamlining the process for job creators to start businesses to lessen the employment gap in some of Minneapolis' neediest neighborhoods, allowing the mayor to appoint people to the school board to use the "mayor's megaphone" to better the educational experiences of of Minneapolis students, repairing infrastructure on a regular schedule, increasing police presence, and improving bike transit. One of Winton's priorities, if elected mayor, would be to bring his private sector experience to the delivery of public services, like garbage pickup and snow plowing. Winton has been endorsed by former Target CEO Bob Ulrich, and former US Ambassador to Norway, Ben Whitney.
St. Paul Mayoral Candidates
With incumbent Mayor Chris Coleman running again, the field is less crowded in neighboring St. Paul. There are four people on the ballot, but Mayor Coleman seems to only have one viable opponent.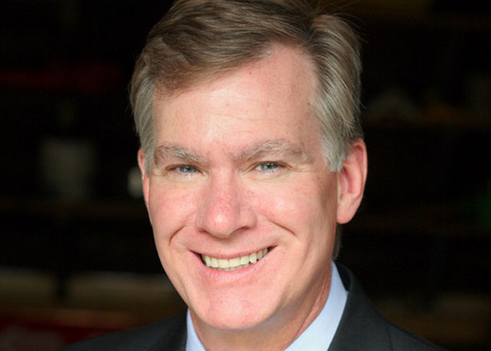 Chris Coleman
Party: DFL Website:
www.chriscoleman.org
Before becoming Mayor, Chris Coleman attended law school at the University of Minnesota and was a member of St. Paul City Council.  As mayor, he has focused on closing the education gap. He has also focused on transit development, focusing on the Central Corridor light rail, and bringing 21st century jobs to St. Paul, like Microsoft, Cray Research, and Internet Broadcast Systems. Under Mayor Coleman's leadership, St. Paul closed a multi-year structural budget deficit. He prides himself on the city's fiscal responsibility. Coleman has recently said no to an increase in taxes in 2014 and pledges to gain revenue in other ways. Coleman has been endorsed for reelection by Governor Mark Dayton, Senators Klobuchar and Franken, many St. Paul elected officials, Minnesota Nurses and multiple other labor organizations, Stonewall DFL Caucus, and DFL Latino Caucus.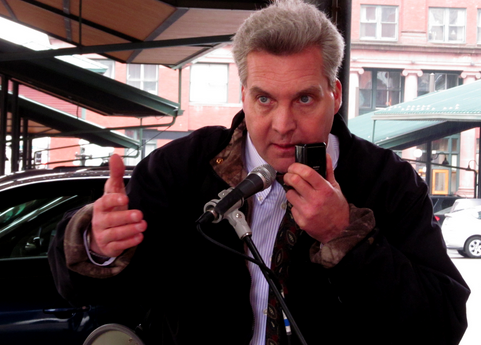 Tim Holden
Party: Independent Website:
www.holdenformayor.com
Tim Holden is a small business owner on University Avenue in St. Paul. He became interested in politics when he became opposed to the Central Corridor light rail construction. According to him, lost parking results in lost revenue, and over 70 businesses have closed in direct result to the light rail construction. This focus on small business and parking-as-revenue is central to Holden's campaign, as he continues to rally against the light rail and the Saints Stadium construction in Lowertown. He argues that the recent loss of businesses in St. Paul like Macy's and Porky's is lowering the quality of life for St. Paul residents. He also indicates that he's committed to economic excellence for children of color in St. Paul. One thing you may notice is there are no Republicans listed here. There is only one actual Republican running in either mayoral election named Ole Savior. By visiting
his website
you can surmise he is not a legitimate candidate.
However, Dan Cohen, while on City Council, served as a Republican, and in interviews Cam Winton has identified as a moderate Republican. Both, though, are running as Independents for what I'd assume is because the Twin Cities are quite blue (Democrat). The same goes for Tim Holden in St. Paul. He says he "leans republican" but is running as an Independent. So, basically, there are three Republicans running, but they're trying to "hide" that identification. There's a historical precedence for this. The last GOP-endorsed Minneapolis candidate was Denny Schulstad, who retired from City Council in 1997 and also ran as an Independent mayoral candidate. So there are the most prominent candidates on the ballot, make sure to get out and Vote on November 5.