2014 'Internet Cat Video Festival' Both Hilarious and Cute at Walker Art Center
Posted by Travis Bridell on Friday, August 15, 2014 at 12:00 AM
By Travis Bridell / August 15, 2014
Comment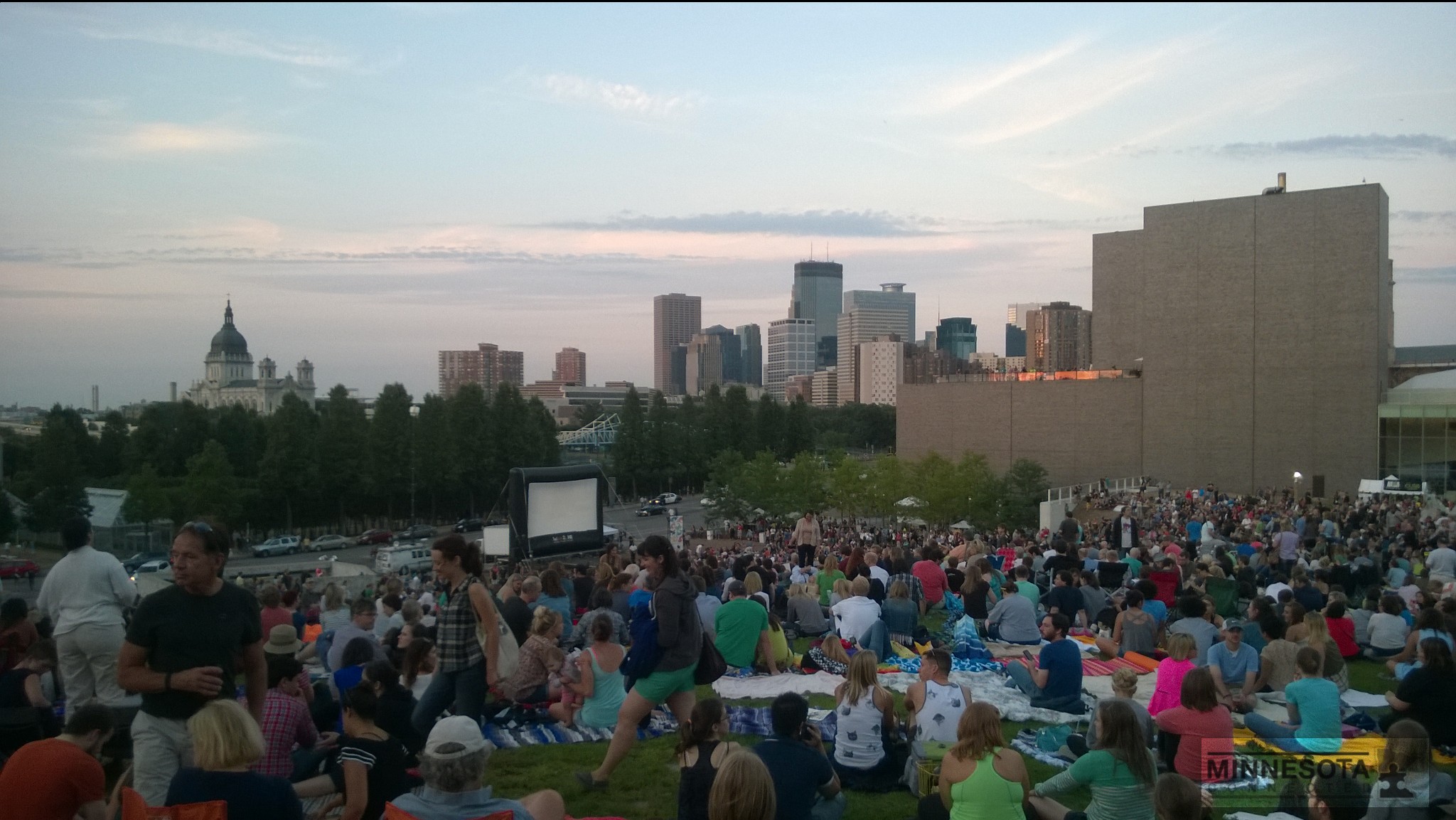 Tails and cat ears were aplenty as Internet Cat Video Festival returned to the Walker's Open Field this year after the 2013 edition took place at the State Fair's Grandstand.
Will Braden, cat video creator and recipient of the first Golden Kitty (People's Choice) Award in 2012, curated most of the free event's content while Tom Weber of MPR's 
The Daily Circuit
 played host.
With titles like
The
Time of Love
 and
Blight of Spring
,
you might have thought you were at a typical film festival like Sundance or Cannes. Some of the shorts had very well done special effects and predictably, never-ending cat humor.
Weber very joyously yelled "Cats!" to begin the festivities, he then let some speakers address and thank the audience, and it began (not before a chant of "cats" of course).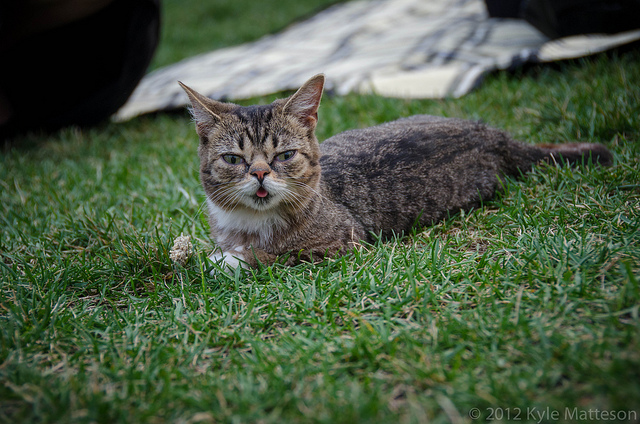 One of the speakers was famous Internet feline
Lil BUB
carried out by his human Mike Bridavsky. We were instructed to only produce quiet cheers while Lil BUB was on stage so we wouldn't scare her. Bridavsky explained how she had been unable to walk due to a bone condition and because of treatments that they have been able to undergo due to her fame, she is now able to
climb stairs
. (Be warned, the video actually had people crying).
Another touching moment was when "Tara the Hero Cat," who saved her owner's young son from a dog attack, got a special presentation prefaced by the owner's thanking everyone via recorded video.
The awwws were also surrounded by uproarious laughter and cat noises by the thousands of festival-goers. One clip I thought was terrific was a meteorologist from a foreign news station, who in the middle of a live airing, just scoops up the "
studio cat
" which should totally be a thing at news publications (hint, hint...).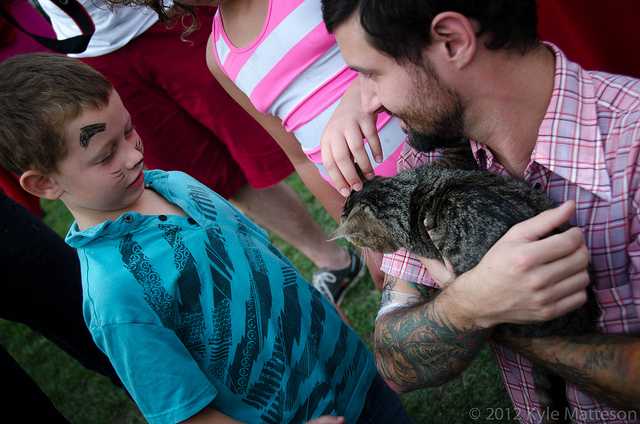 The night finished when this year's top five Golden Kitty Award nominees were presented, with the trophy going to 
8 Signs of Addiction
while 
An Engineer's Guide to Cats 2.0 
came in second. Before the videos started rolling, food trucks, an Animal Planet tent and other activities occurred throughout the museum's lawn while f
olk band 
Jack Klatt and the Cat Swingers played an hour-long set. Some drama occurred when the giant inflatable screen blew down before the videos, but crews got it back up quickly.
There was nothing but fun and cat videos to escape the rest of life's duller moments, just as you might do at work from time to time. The full playlist is
here
 if you'd like to do it now. All in all, I recommend keep your ears open for next year's edition because the Internet Cat Video Festival was a great time for me....ow (
oh my gosh I'm a cat
). Photos by: Travis Bridell -- 
Kyle Matteson