2014 Vikings Schedule Released — Quick Breakdown and Early Prediction
Posted by Brent Lee on Thursday, May 1, 2014 at 12:00 AM
By Brent Lee / May 1, 2014
Comment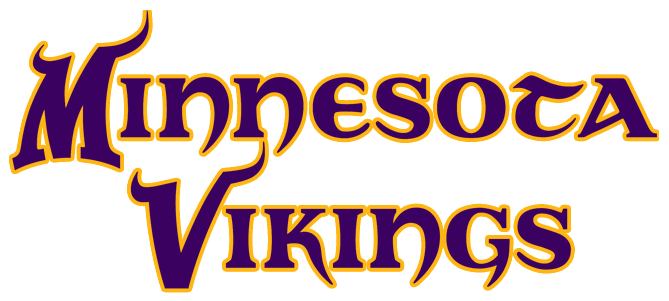 Though NFL Opening Day is still a summer away, pro football and the Minnesota Vikings are never far from our hearts and minds. Even with the Twins off to a
solid start
and the Wild
alive
and well in the NHL playoffs, many Minnesotans define their pro sports fandom in predominantly purple terms. The
Draft
is less than a week out (May 8) and the 2014 NFL schedules were released last week. Here is what your hometown Vikings have in store for the upcoming regular
season
:
Week 1 — Sept. 7 at St. Louis (Noon) Week 2 — Sept. 14 vs. New England (Noon) Week 3 — Sept. 21 at New Orleans (Noon) Week 4 — Sept. 28 vs. Atlanta (3:25 pm) Week 5 — Oct. 2 at Green Bay (7:25 pm) Week 6 — Oct. 12 vs. Detroit (Noon) Week 7 — Oct. 19 at Buffalo (Noon) Week 8 — Oct. 26 at Tampa Bay (Noon) Week 9 — Nov. 2 vs. Washington (Noon) Week 10 — BYE Week 11 — Nov. 16 at Chicago (Noon) Week 12 — Nov. 23 vs. Green Bay (Noon) Week 13 — Nov. 30 vs. Carolina (Noon) Week 14 — Dec. 7 vs. New York Jets (Noon) Week 15 — Dec. 14 at Detroit (Noon) Week 16 — Dec. 21 at Miami (Noon) Week 17 — Dec. 28 vs. Chicago (Noon)
So, how will the 2014 Vikings' season go? I hate to be the bearer of pessimism*, but I'm a bit weary about this tough early schedule at first glance. It would not surprise me one teeny weeny bit if the Vikings went 1-3 (or 0-4) to start the season and traveled to Lambeau Field to try and, for all intents and purposes, save their season on October 2 against our rival Packers. Let's take a closer look...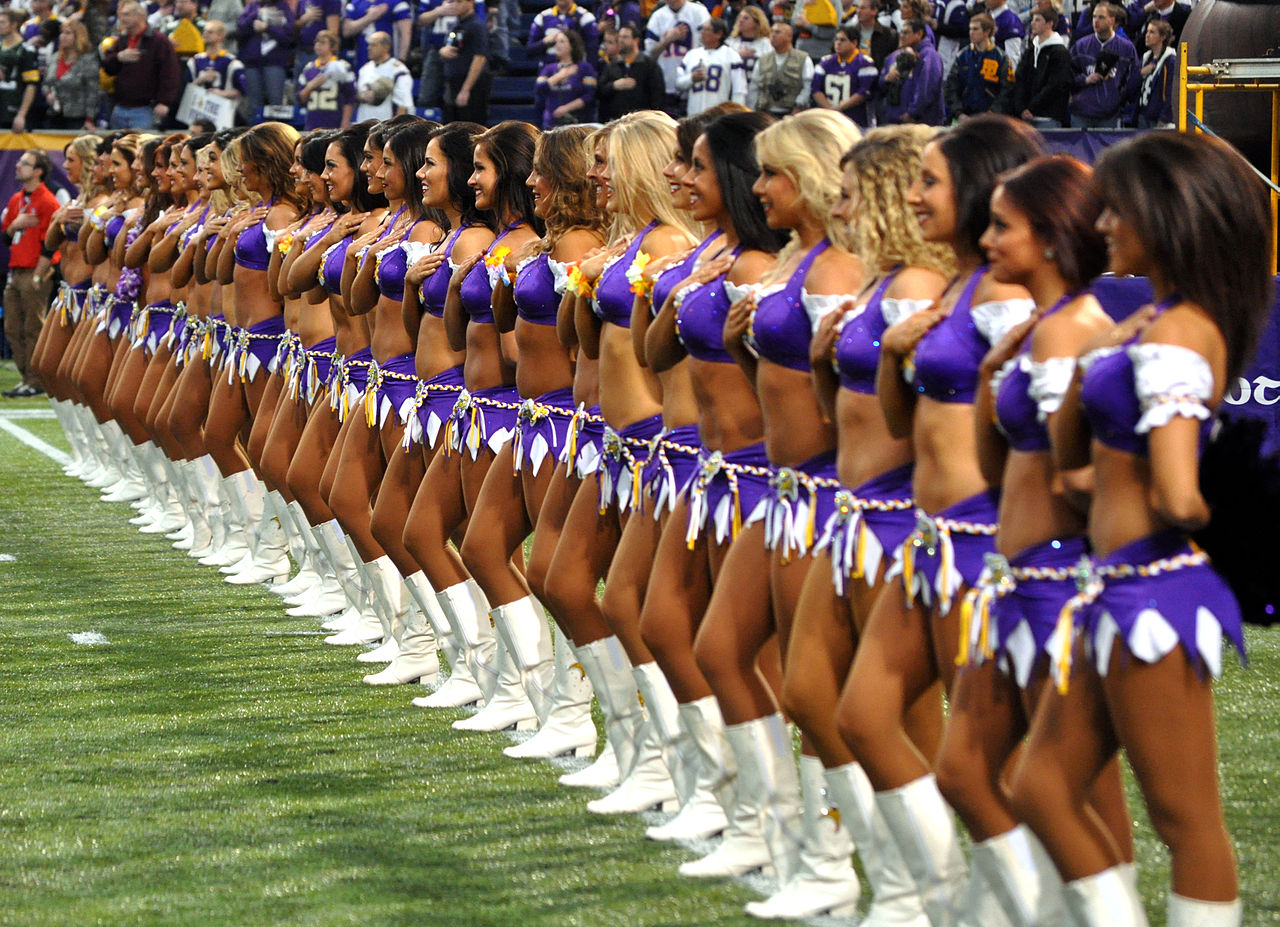 Quick Breakdown
Week 1
doesn't seem so daunting at face value, but look a little deeper. While St. Louis went just (7-8-1) in 2012 and (7-9) in 2013, they did so in an NFC West Division that is bar none the toughest in pro football. The Rams compete directly against the Super Bowl XLVIII champion Seattle Seahawks and a 49ers teams that has been to three straight NFC Championship games and one play away from a Superbowl — not to mention the upstart Arizona Cardinals who went 10-6 last year. They play each of those teams twice a year and have fared pretty well considering.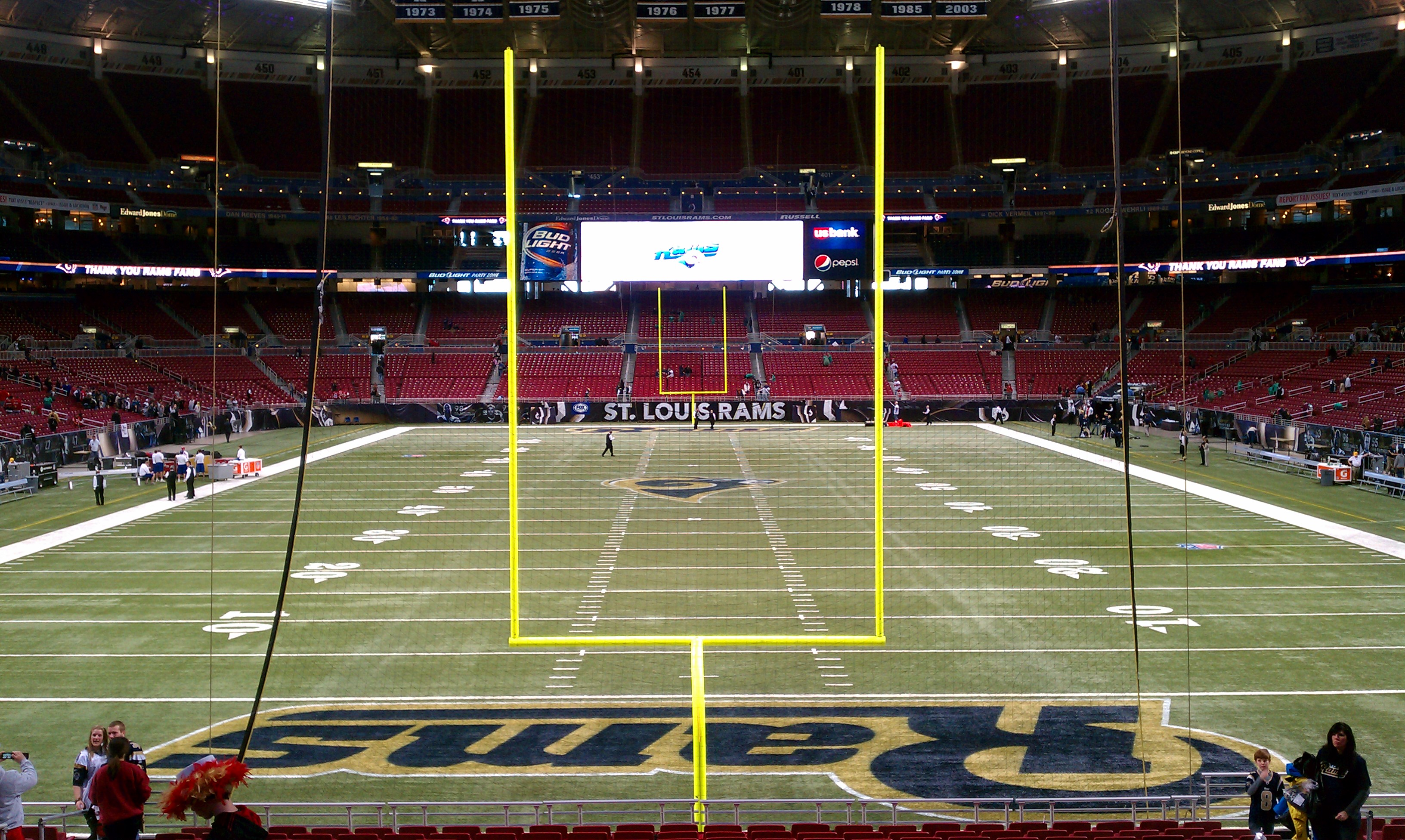 St. Louis is coached by the well respected Jeff Fisher and you better believe the Rams will be ready for battle on September 7th. Do not underestimate the Rams in 2014 — they'll be hungry against the Vikings on opening day. From there, it's good news and bad news for the Vikes. The good news? They come home in
Week 2
to play at
the Metrodome
TCF Bank Stadium. The bad news? They're playing Bill Belichick, Tom Brady and the always-elite New England Patriots. The Vikings have never beaten Belichick or Brady (losing in 2002, 2006 and 2010), and I don't think there is any reason to believe they'll reverse that trend in 2014.
Week 3
will also be difficult for our Purple. Sean Payton's Saints went 11-5 last year and lost a hard-fought game in the playoffs to the eventual champion Seahawks. We've lost our last three games against the Saints dating back to 2010 (including a playoff heartbreak when
what's his face
was our QB), and this year's game is also at Superdome, where Drew Brees and his gang are extra tough to beat.
Week 4
we're home against an Atlanta Falcons team that went 4-12 last year. Easy win, right? Not so fast, the 2013 Falcons experienced several keys injuries that have lead many (including me) to believe last year's lousy record was a bit of an aberration. In 2012, the Falcons went (13-3), beat the Seahawks in the playoffs and then lost a tight 28-24 game to the 49ers in the NFC Championship. In fact, before last year's implosion, since coach Mike Smith and Matt Ryan came to Atlanta in 2008, the Falcons went a combined (56-24) and made the playoffs in four out of five seasons. Don't overlook the Falcons.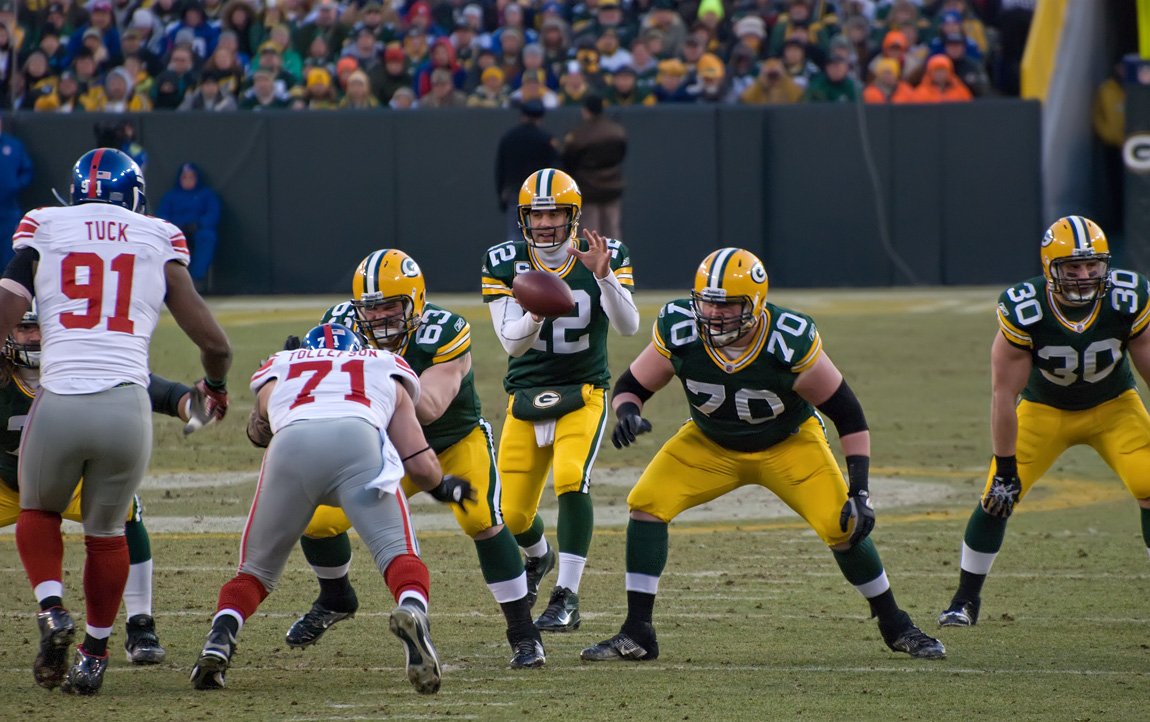 Week 5
is Packer Week. In Green Bay. It'll be a dog fight. We all know the drill. Enough said. From Lambeau, in
Weeks 6
,
7
,
8
and
9
we take on Detroit, Buffalo, Tampa Bay and Washington in what I think will be the softest portion of the schedule. If the Vikings make it to Week 6 with three wins, I think they'll have a good shot to make some waves and stay in contention. The Vikings' bye in
Week 10
is a plus, methinks. The hard-earned break's placement mid-season will give the team a much needed chance to rest and recoup before what could be two key divisional games over the next two weeks.
Week 11
we travel to Soldier Field and
Jared Allen
will be unleashed on his former teammates. Even with the bye week providing us an extra week of preparation, I pessimistically predict #69 will pulverize who ever happens to be the Vikings' quarterback by that point in the season. I've got a gut feeling we lose in Chicago.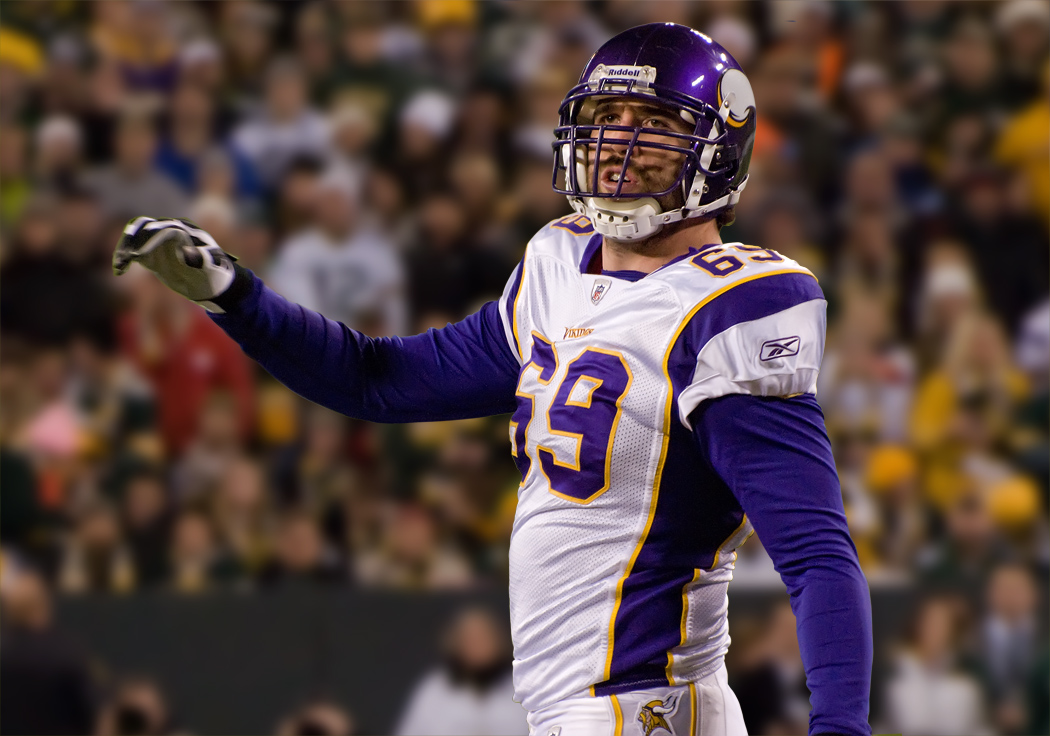 Week 12
is Packer Week: Part 2. This time we'll be the home team, so we've got that going for us. Should be a fun game, as always. And I hope it's relevant in the playoff picture.
Week 13
we're home against Cam Newton and a much improved Carolina Panthers team that went 12-4 last year (including a 35-10 win against the Vikings in week 6). I'm actually optimistic about Minnesota's chances in this one. Carolina may prove me wrong, but I wouldn't be surprised to see the Panthers slip back to the pack in 2014 and be a beatable team for Minnesota. Plus,
we stole
Captain Munnerlyn from Carolina -- Vikings 1, Panthers 0. In
Weeks 14
,
15
and
16
, the Vikings take on three straight middling teams — the Jets, the Lions, the Dolphins (Oh my!) — and I see more reason for optimism (even though two of the three are on the road). When I look into my NFL crystal ball, I see Minnesota winning two of three (at least) in this stretch.
Week 17
has the Monsters of Midway coming north to battle our Purple and close out the 2014 season. Jared Allen will once again be even more amped up than he already is. I hope this game is relevant for the Vikings because, if so, it will be an enjoyable way to close out the regular season.
Early Prediction
While 2013 was a (obviously) a tough year all around, to some extent you could say it was a bit of a tale of two halves. The Vikings started 0-3 and 1-7 last year. However, in the second half of the year, they went a respectable 4-3-1 including a road loss to the eventual Super Bowl
Champion
Seahawks and a snowy thriller in Baltimore that we lost, but easily could've gone either way. In 2014, we might see something similar. I think the Vikings' record will improve, but I'm very concerned about the first four or five weeks of the season. If Minnesota is able to start 2-2, every true fan should be amped for week 5's Thursday night primetime tilt in Green Bay. With a 3-2 record under their belt including an early division win on the road against the Packers, we might very well have a a shot at a relevant football team in Minnesota in 2014. But...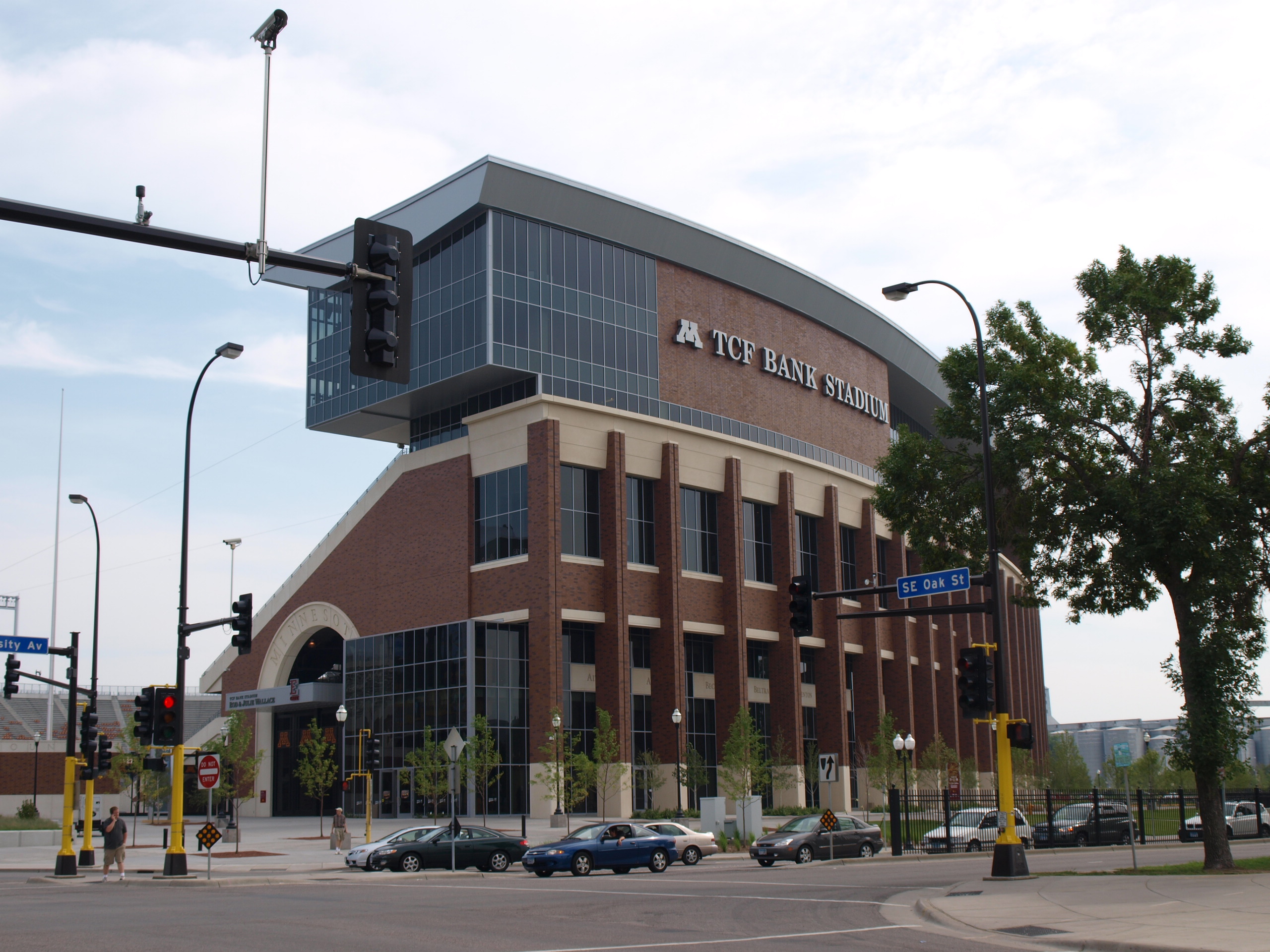 If Minnesota starts 1-4 (or 0-5) — which wouldn't surprise me at all given their brutal early schedule — we might be in store for a repeat of 2013's debacle... Only this time, it will be outdoors... in the cold. My (very) early prediction:
The Minnesota Vikings will go 8-8 in 2014.
Author's Note: *I'm actually not pessimistic. I'm a realist who has watched enough Viking football to learn not to be too optimistic.
Photos via: Wikipedia