2015 Vikings: Contenders or Pretenders? (Answer: Pretenders)
Posted by Brent Lee on Tuesday, December 8, 2015 at 12:00 AM
By Brent Lee / December 8, 2015
Comment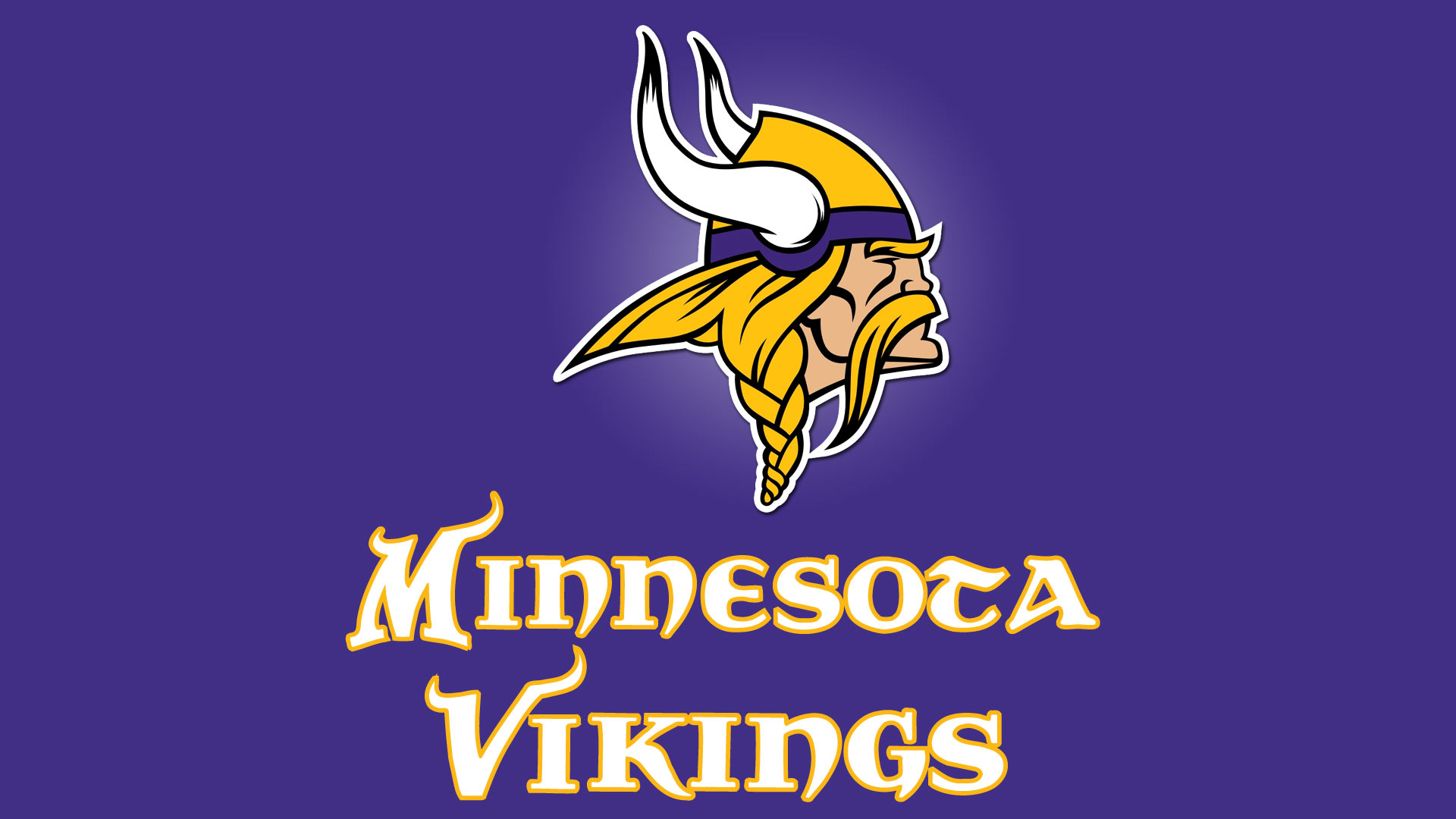 Sunday's 38-7 drubbing at the hands of the
almost
-back-to-back-champion Seahawks made clear to most rational people what the cynics (like me) were already suspecting: The 2015 Vikings are probably not contenders. They are paper tigers. Purple pretenders. It's not that they lost. It's that they were completely outclassed. At every aspect of football. For a full 60 minutes. At home. In retrospect, after 12 games, it actually seems pretty clear. Despite their solid 8-4 record, looking back at the Vikings' 2015 campaign, they've had a fairly easy schedule. They've racked up wins against cupcake opponents, while losing to more respectable, playoff-caliber teams (Broncos, Packers, Seahawks). Yes, I know they beat the now-surging 7-5 Chiefs. But the Chiefs were hapless, without Jamal Charles and 1-4 at the time. And yes, I'm aware they beat the 6-6 Falcons. But the Falcons were without leading rusher Devonta Freeman, and appear to be on their way to their own form of haplessness before this 2015 season comes to an end. And even if there have been a few exceptions, the general rule seems to to hold: The '15 Vikes have won the games they
should
win, all the while losing to the teams that are 
real
contenders. They've coasted. And they've been exposed when tested. There have been bright spots: Adrian Peterson has been great (like I
said
he would be) when he gets carries, and the defense, when healthy, has showed flashes of brilliance...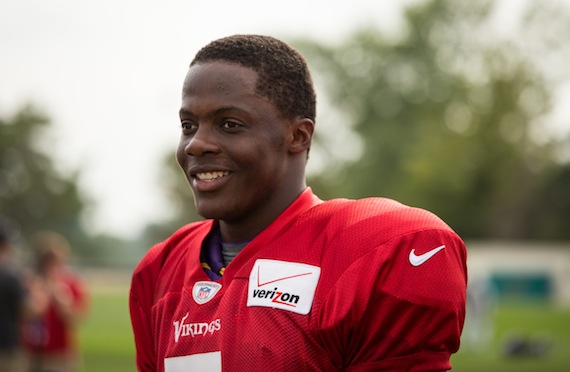 But the overall statistical reality is troubling: The Vikes rank 31st in passing yards and 30th in total offensive yards. They rank 28th in scoring. Yes, they can run the ball (currently 5th in the league, thanks to AP), but that won't help when you're down by double digits in the second half. Unless the defense is dominant and keeps games close, Adrian Peterson can't realistically carry the ball during the 3rd and 4th quarters when he is especially effective. And blame it on the offensive line if you'd prefer, but Teddy Bridgewater's progress appears to have slowed since his promising 2014 rookie campaign. He's thrown just 8 TDs (and 8 INTs) and, perhaps more importantly, often looks overwhelmed (i.e. frightened) by opposing defenses. Despite possessing decent receiving targets (at least on paper) in Mike Wallace, Kyle Rudolph, Jarius Wright and Stefon Diggs, the Vikes aerial assault has been mostly impotent. Taken as a sum total, it appears the Vikings are, well, just about what the Vikings almost always are: A "few pieces away" from legitimacy, making excuses about injuries. They are a 9 or 10 win team bound to get bounced in the Wild Card round. Ho hum. Another mediocre season. All that negativity aside for a moment, look on the bright side! Drink that Purple Kool-Aid for as long as you can! At the present moment, the Vikings are a very respectable 8-4, tied for the lead in the NFC North (but behind Green Bay because of their head to head loss). Despite Sunday's debacle against the Seahawks, the Vikes are relevant in the standings and this Thursday's game
could
be a turning point for your Vikings.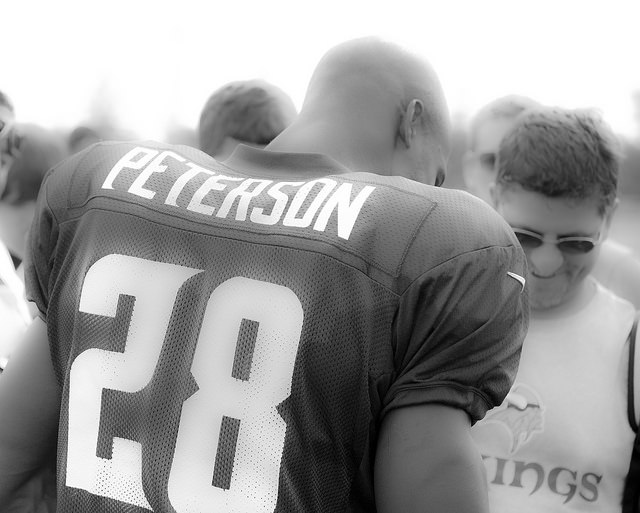 I mean, who knows? The NFL is a crazy place. By this time next week, we could be talking about how we blew out the Cardinals in Arizona… and excited about how confident and poised Teddy Bridgewater looked… and deciding on a parade route through downtown Minneapolis for after we win the Super Bowl this February… What do
I
think? I think the Viking lose to the Cardinals (handily) and finish the season with 9 or 10 wins. I think we get to watch one playoff game. I think Teddy continues to look overwhelmed (and the Vikings rubes start demanding a trade for Johnny Football, who has been named the Browns' starter and will emerge as a
stud
in the last four games of this season). I think Adrian Peterson gets one year older and one year slower (and my friends start telling me I was right to when I
suggested
trading him for value before that inevitably happened)... Images courtesy of: Minnesota Vikings --
Matthew Deery