2018 Summer Movie Guide
Posted by Jason Ingolfsland on Monday, May 7, 2018 at 12:00 AM
By Jason Ingolfsland / May 7, 2018
Comment
It's that time of year again. The snow is gone, the sun is out, the grills are fired up, and we've got months of potentially great movies to look forward to. Now that 
Avengers: Infinity War
 is out of the way (which if you haven't seen it, you should check out 
my review
), it only makes sense to know what else is on the horizon and separate the wheat from the chaff, the must-see versus the solid rental. Here are likely to be some of the biggest movies of the summer.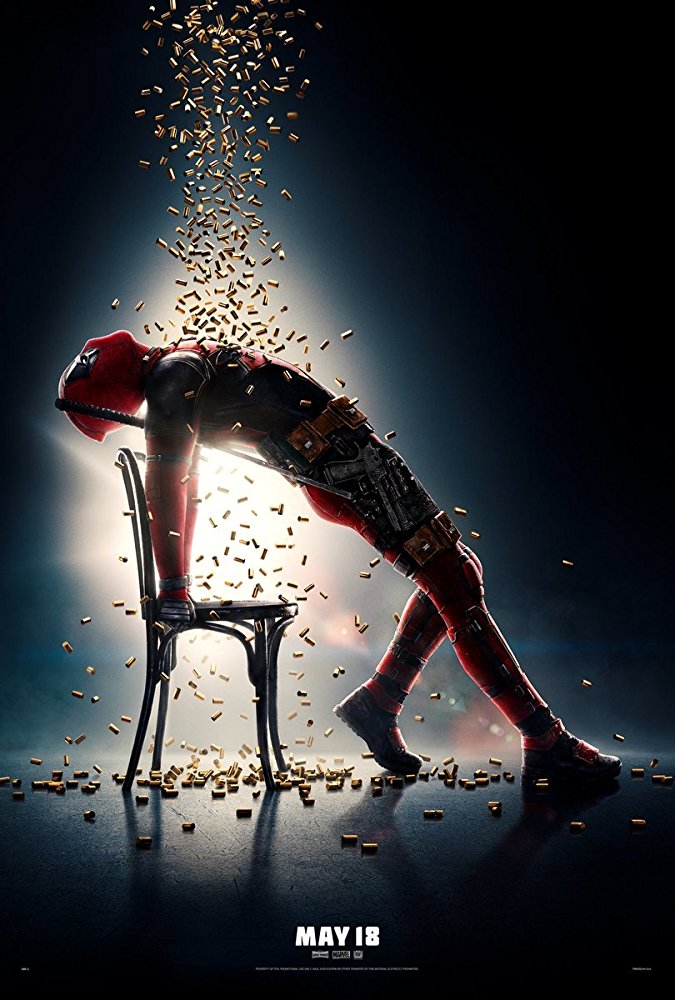 Deadpool 2 (May 18)
Deadpool 2
is an easy summer bet. The first movie was a huge surprise, breaking several blockbuster records and becoming one of the top grossing superhero movies of all time. But, that was when it had little competition in February and small expectations. With a summer release and greater anticipation, there's a slight chance
Deadpool 2
won't satisfy like the first did. At the same time, if its ad campaign is any indication of the quality of the movie, it will do just fine and might knock
Avengers: Infinity War
off the #1 spot.
See it?
Yes, if you're cool with a Hard-R rating and loved the first one.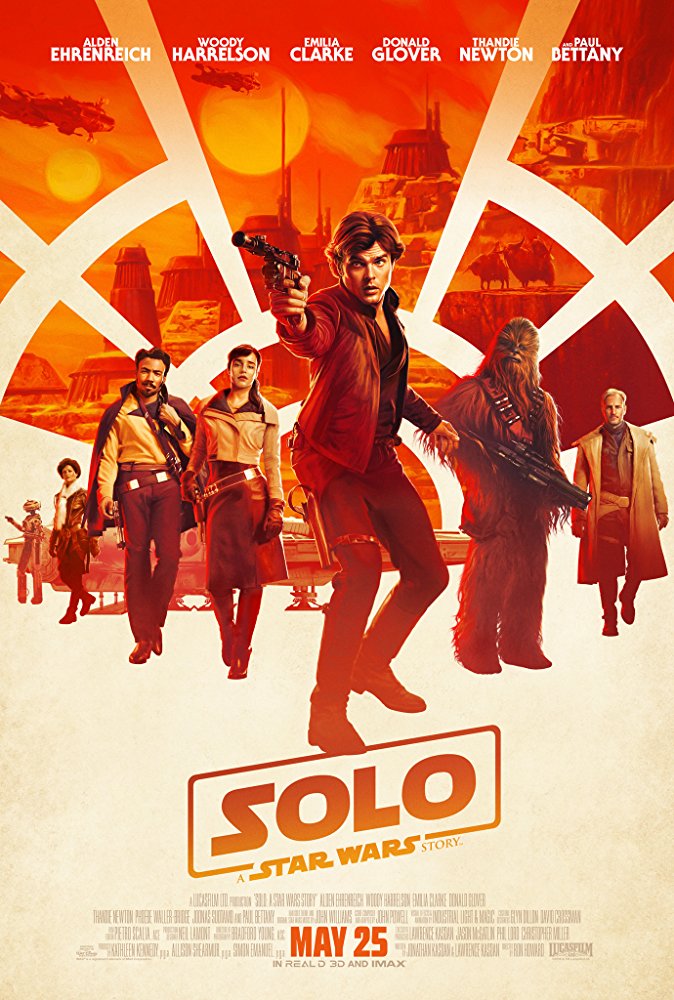 Solo: A Star Wars Story (May 25)
At first glance, a stand-alone movie about Han Solo seems like a slam dunk. Unlike
Rogue One
, it has many known and relatable characters for an audience to enjoy and will be much more light-hearted than
Rogue One. 
But, this movie has been plagued with production problems. Before the movie was almost completed,
Disney fired its two directors
Phil Lord and Christopher Miller and rumors of the lead actor Alden Ehrenreich struggling with his part as Han Solo spread like wild-fire. With a new director in Ron Howard, the movie has had multiple reshoots, indicating this
Star Wars
movie could be a hot mess.
See it? 
If you're a
Star Wars
fan, you're going to see it regardless. If you're not, then it's probably best to stay home and see how the reviews pan out.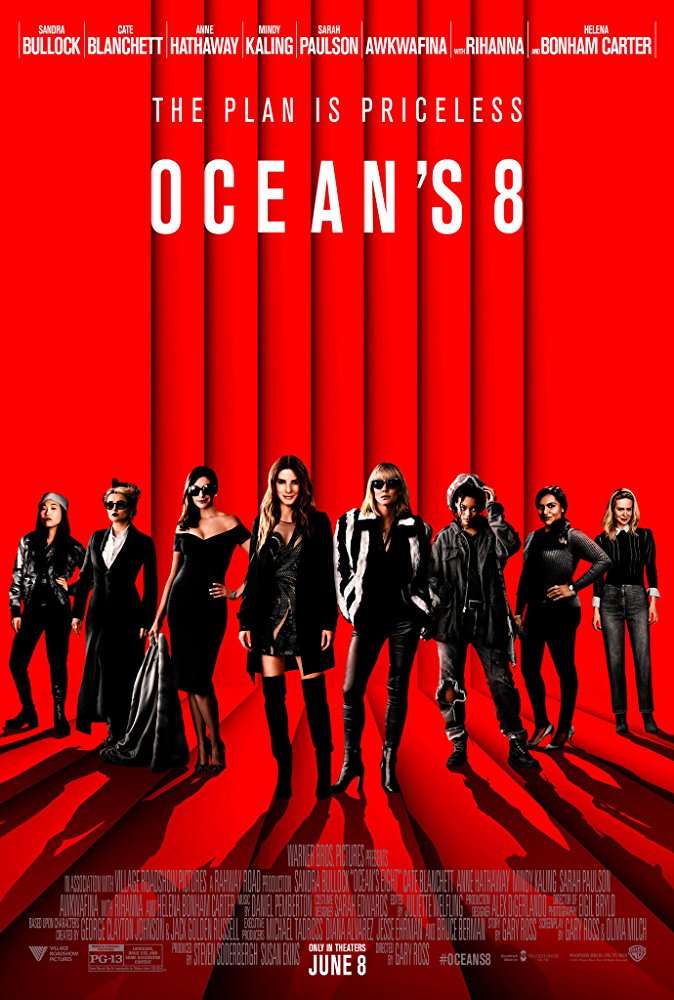 Oceans 8 (June 8)
Everyone loves the Oceans movies, starring George Clooney and Brad Pitt. So, it's not too surprising Hollywood would soft reboot the concept with an all-female cast.
Ocean's 8
stars Sandra Bullock, Cate Blanchett, and Anne Hathaway and is about Danny Ocean's estranged sister Debbie who puts together a team to pull off an impossible heist in New York City. Look, the story is going to be the same. It always is. Only time will tell if the actors can pull off the same chemistry and humor of
Ocean's 11
. That's what it needs to be successful.
See it? 
Sure. If you like heist movies or the
Oceans 11
, there's a good chance this one might pay off.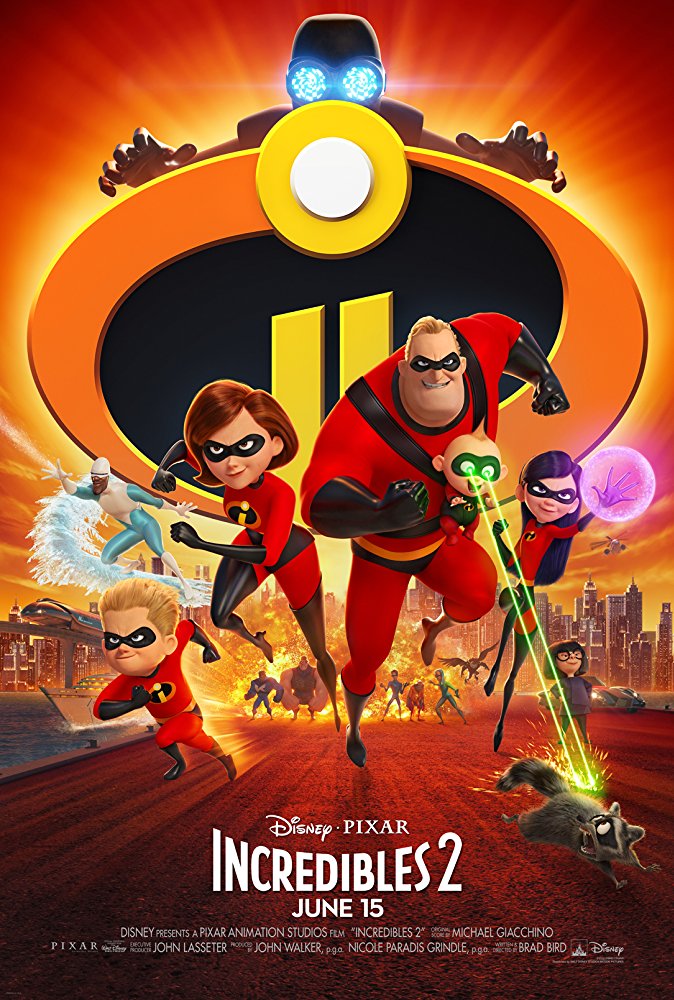 Incredibles 2 (June 15)
The original
Incredibles
released in 2004, meaning after 14 years, two
Cars
sequels, and whatever
The Good Dinosaur
was, we're finally getting a sequel to one of the best Pixar movies ever. It's about time. It's written and directed by the original writer and director Brad Bird and is about the possibility of "Supers" coming back into the spotlight with Elastigirl being their prime figure. So far, the trailers have been pretty good, though some of the humor felt a little flat. Regardless, it's likely going to be a great sequel to a great movie.
See it?
You're crazy if you don't.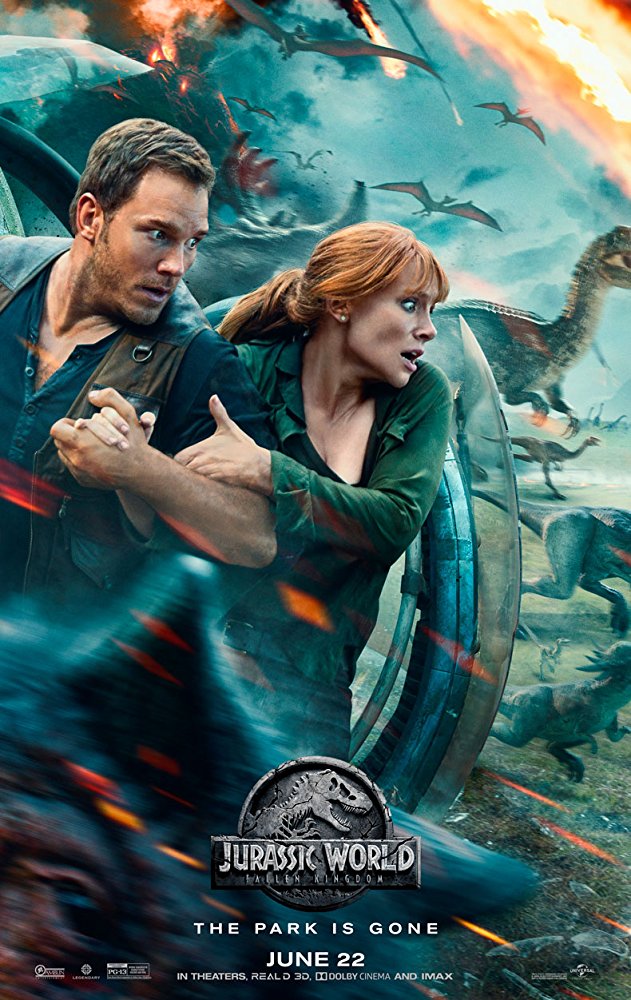 Jurassic World: Fallen Kingdom (June 22)
It wasn't too surprising that 
Jurassic World
did well at the box office so much as 
how well
it really did, breaking tons of records and reaching 1.6 billion.
Jurassic World: Fallen Kingdom
has plenty to live up to and based on the trailers, there's a good chance this movie might flop. Why? After the euphoria wore off, people figured out
Jurassic World
was just a rehash of
Jurassic Park.
People aren't so easily fooled a second time and have already caught on that
Jurassic World: Fallen Kingdom
is a rehash of
The Lost World
. While this movie epitomizes dumb summer blockbuster and will have a big crowd regardless, it might not reach the same heights as the original.
See it?
Sure if you love dinosaurs, Jeff Goldblum, or are just craving a dumb blockbuster with your friends after a cookout.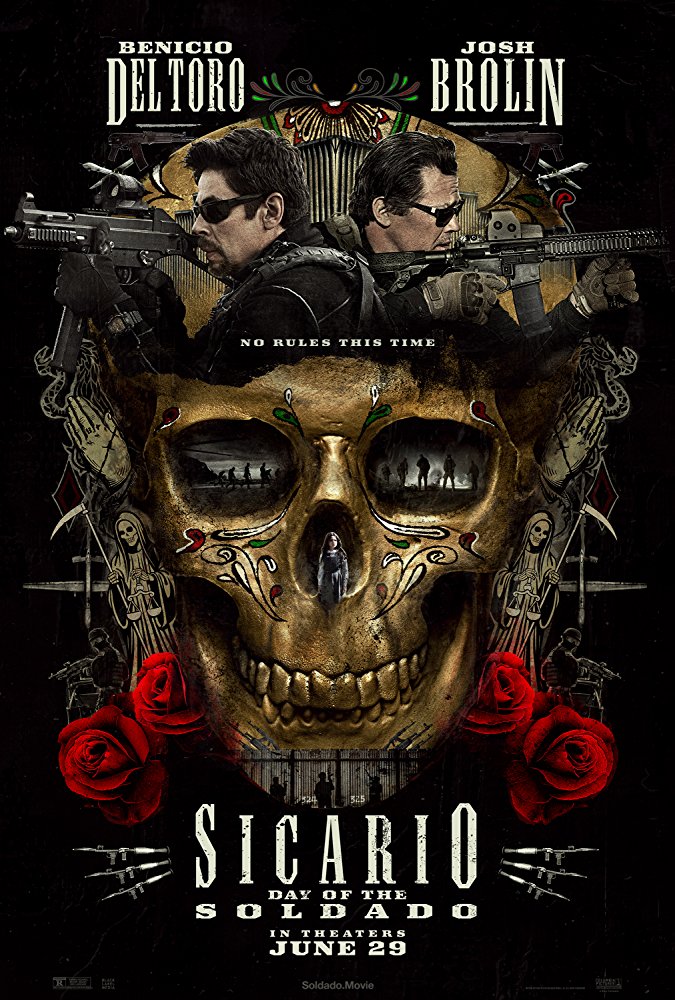 Sicario: The Day of Soldado (June 29)
The original
Sicario
didn't seem like anything too special but somehow both director Denis Villeneuve and writer Taylor Sheridan pulled a rabbit out of their hat and created a suspenseful and thrilling movie. This time around with 
Sicario: The Day of Soldado
, there's a chance the same magic might not happen twice since Villeneuve has moved on to other projects. Still, with Sheridan writing the screenplay and Josh Brolin and Benicio Del Toro reprising their roles, there's a solid chance this one could live up to the original.
See it?
Yes, especially if you liked 
Sicario
and want to see an FBI/Mexican Cartel thriller.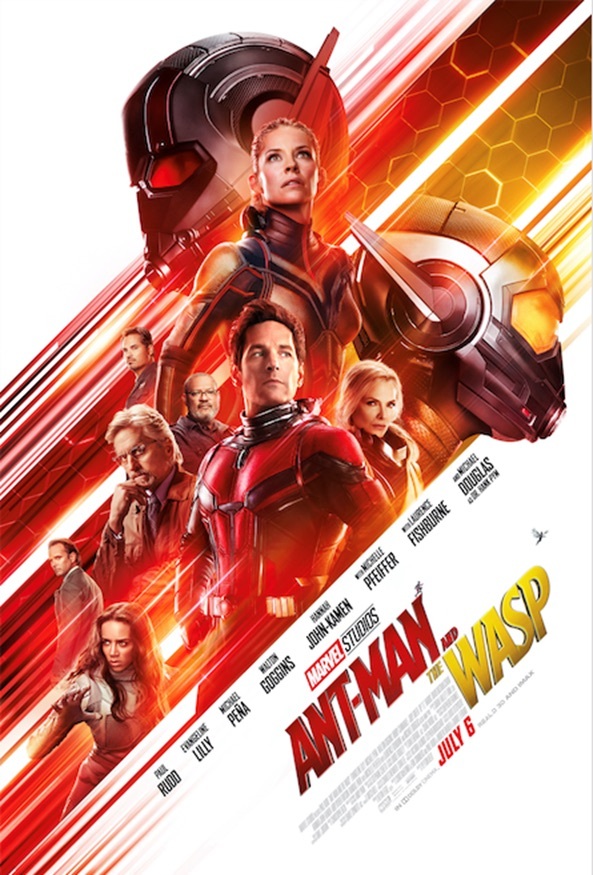 Ant-Man and the Wasp (July 6)
After the events of 
Avengers: Infinity War
(which I won't spoil), it's hard to really care that much about 
Ant-Man and the Wasp
, but I have a feeling that's what Marvel wanted in the first place. Let's be honest, Ant-Man has never been a major player in the MCU. In narrative terms, 
Ant-Man and the Wasp
will be a nice and comical reprieve from the brutal events that took place in 
Avengers: Infinity War. 
Also, Marvel has had ten years of solid filmmaking under its belt with rarely a movie doing poorly. The chances this film will be a letdown are slim.
See it?
If
Avengers: Infinity War
depressed you to no end, then yeah, go see it.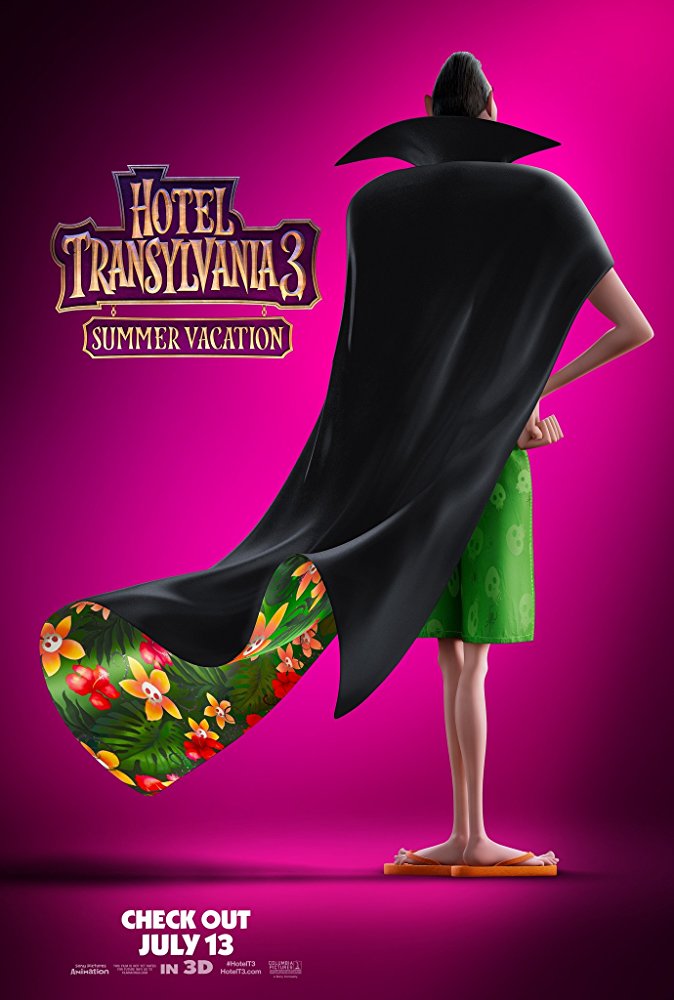 Hotel Transylvania 3: Summer Vacation (July 13)
Kids love animated films and other than the
Incredibles 2
, this movie is the only other animated film coming out this summer (I know I was also surprised). The Hotel Transylvania franchise hasn't exactly won hearts and minds with poor critical reviews and sub-part box office numbers. Yet, they still decided to make a third to round it out. There's little indication they'll make this any different from the last two but since it has almost no competition, it'll likely do well.
See it?
No. Unless your kid is begging you to go see it, then it's up to you, but prepare yourself for two hours of agony.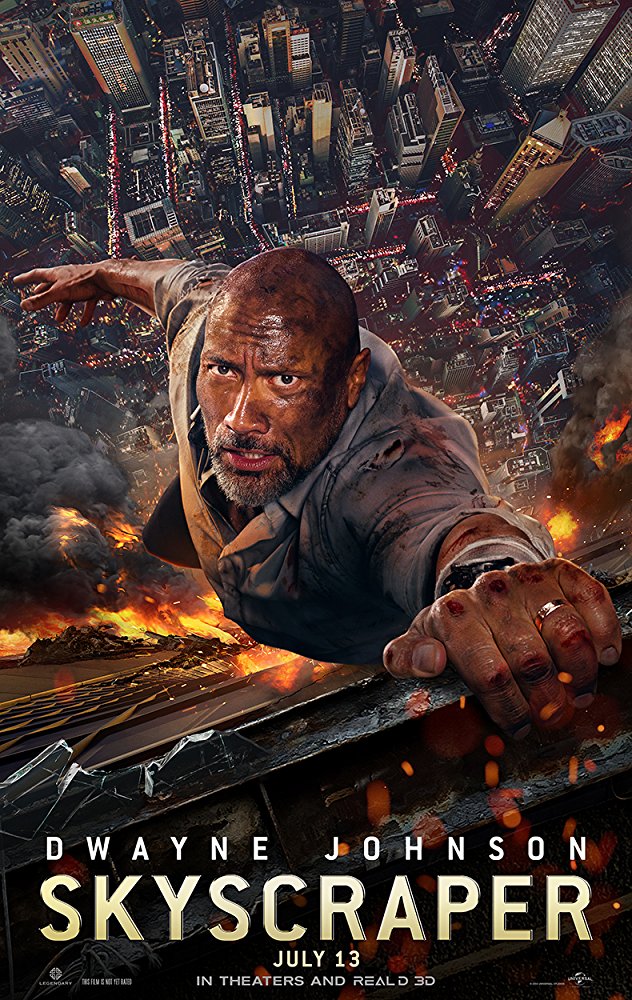 Skyscraper (July 13)
It's hard to say how long Dwayne "The Rock" Johnson can continue profiting from his action hero shtick. So far, it's working out really well for the guy, putting out tons of movies and making serious bank. He already has two box office victories in
Jumanji: Welcome to the Jungle
and
Rampage
, so why not a third with
Skyscraper
? Mostly because the plot and the story might be more ridiculous than 
Rampage
, a movie about a giant gorilla fighting giant lizards. But, again, summer-time is all about stupid action movies with no common sense. So, this could do really well.
See it?
Not unless you want your IQ to drop ten points.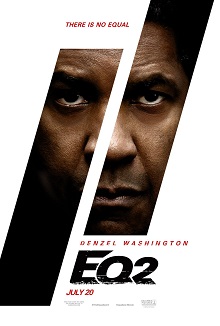 The Equalizer 2 (July 20)
Other than some great scenes with Denzel Washington kicking major tail, 
The Equalizer
didn't really have anything great going for it. It tried to be
John Wick
but without the emotional weight or stakes. You know, the stuff that makes stories good.
 The Equalizer 2
could solve some of these problems or it could just rehash what it did in the first and not go anywhere (I'm betting on the latter).
See it?
No, unless you're a big Denzel Washington fan.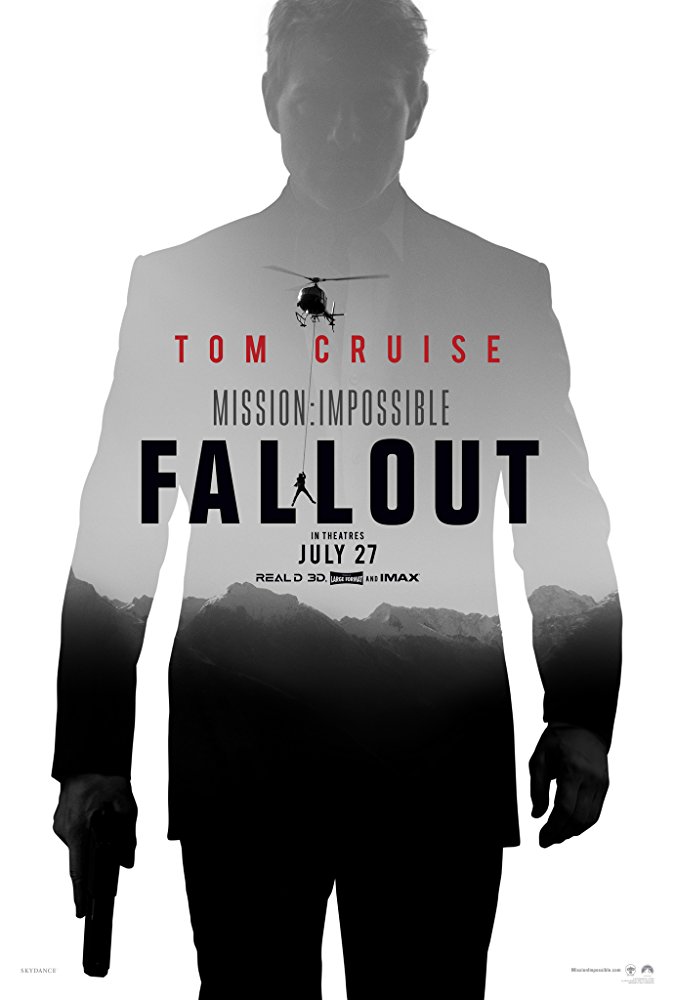 Mission Impossible: Fallout (July 27)
After J.J. Abrams virtually rebooted the franchise in
Mission Impossible III
, these movies have only gotten better with time especially with Christopher McQuarrie's thrilling
Mission Impossible: Rogue Nation
. Now, he, Tom Cruise, and the rest of the gang are back and it looks even better than ever. They, unfortunately, lost Jeremy Renner's character due to scheduling conflicts but he was essentially replaced by Henry Cavill as the agent against Ethan Hunt. It'll be the same formula and story (it usually always is) but with McQuarrie's direction and writing, it'll likely do really well at the box office and be a fun ride.
See it?
Yes. If anything, just to see the obligatory Tom Cruise running scene.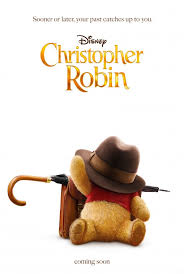 Christopher Robin (August 3)
After looking it over, August is a dead month for movies. Nothing looked like it would actually do well or be even worth anyone's time. The only movie looking remotely close to successful is 
Christopher Robin. 
It's a live-action Winnie the Pooh remake where Christopher Robin is now an adult and having a hard time (So, pretty much every millennial). Winnie the Pooh comes to help him rediscover the joys of life. On the one hand, this movie could be a total disaster, but it might draw plenty of families and Winnie the Pooh fans. It also has low competition going for it.
See it?
It's literally the only semi-bankable movie in August. So, if you're bored, take the family.