A Gorgeous Setting, Even Better Food -- 'Basil's Restaurant' Review
Posted by Kendra Ackerman on Thursday, February 27, 2014 at 12:00 AM
By Kendra Ackerman / February 27, 2014
Comment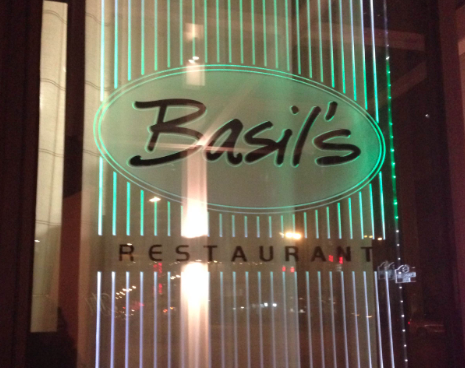 It's Valentine's Day. There are restaurants aplenty to choose from depending on your menu preference. With the help of a simple smartphone app called 
OpenTable
, I got to pick from dozens of restaurants on the app -- after scrolling through the options, I then made a dinner reservation for the evening at 
Basil's
-- Opentable's 2009 and 2011 Diner's Choice Restaurant. Basil's houses an iconic balcony that overlooks the beautiful  
Crystal Court
 in the IDS Tower and offers a locally based menu by Chef Mark Lowman and Executive Chef Tim Kovacs, the latter being the
winner
of the 2012 Minnesota Pork Taste of Elegance Contest. Located within The Marquette Hotel on 7th Street and Marquette Avenue, Basil's is an excellent find for a nice dinner out.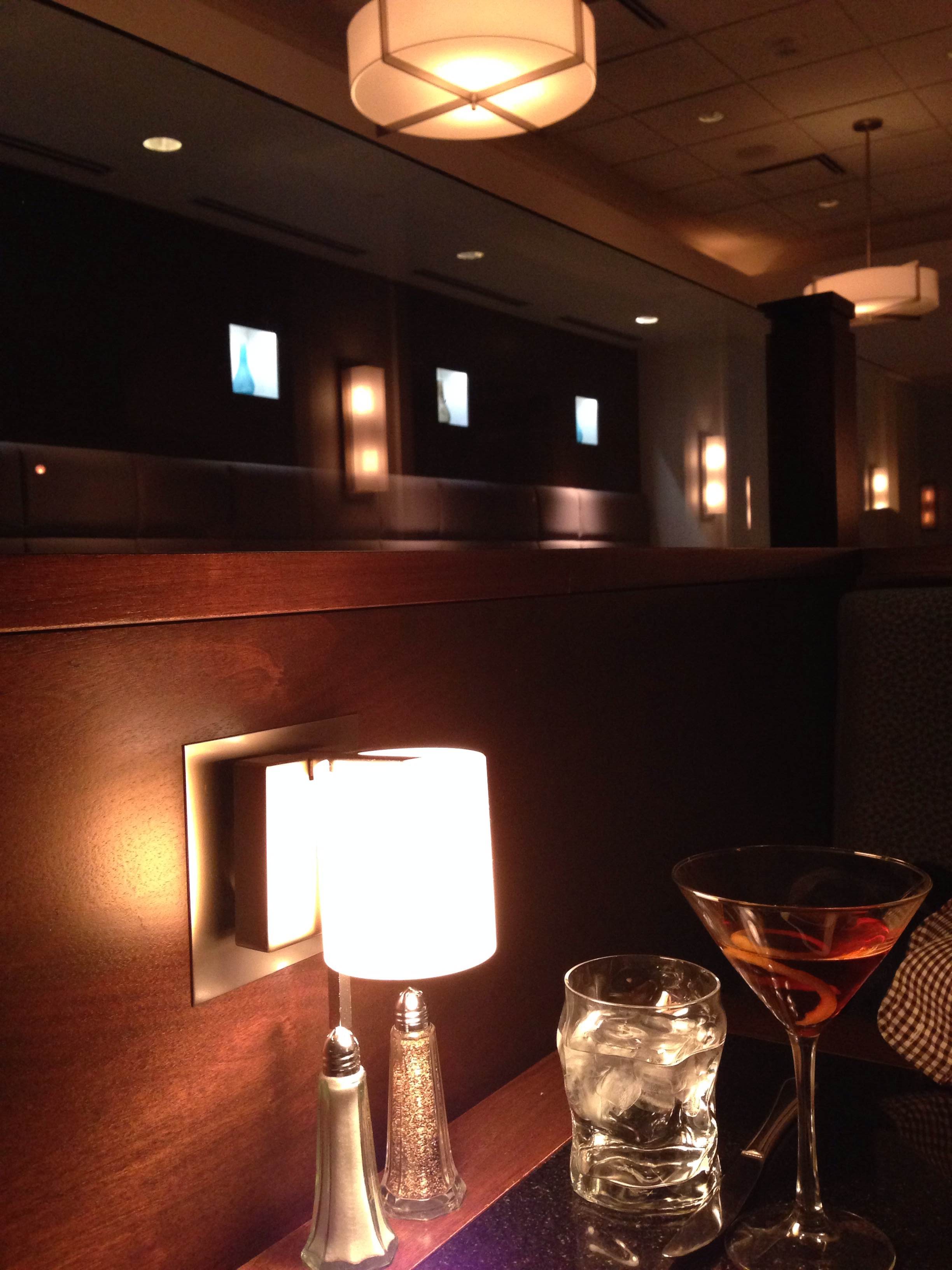 When my date and I arrived, we were promptly greeted by the hostess. We were early for our reservation, but she sat us immediately. The decor was in cool earth tones and the dim lighting gave made for a relaxing mood. After several moments, we were greeted by our server. She was formal in the way you would expect from a server at a nice restaurant and educated in explaining the specials on the Valentine's Day menu. One of the main reasons for picking Basil's on Valentine's Day was because they had an excellent deal for an appetizer, two entrees and two desserts for ($89.99). There were several choices to make, and being we hadn't ever been there before we had many questions -- rightfully so, our server was patient and answered all our inquiries. For starters, we were brought a palate cleanser. The plate contained two pita chips with bruschetta, provolone cheese and dried onion to top it off. It was a tasty starter.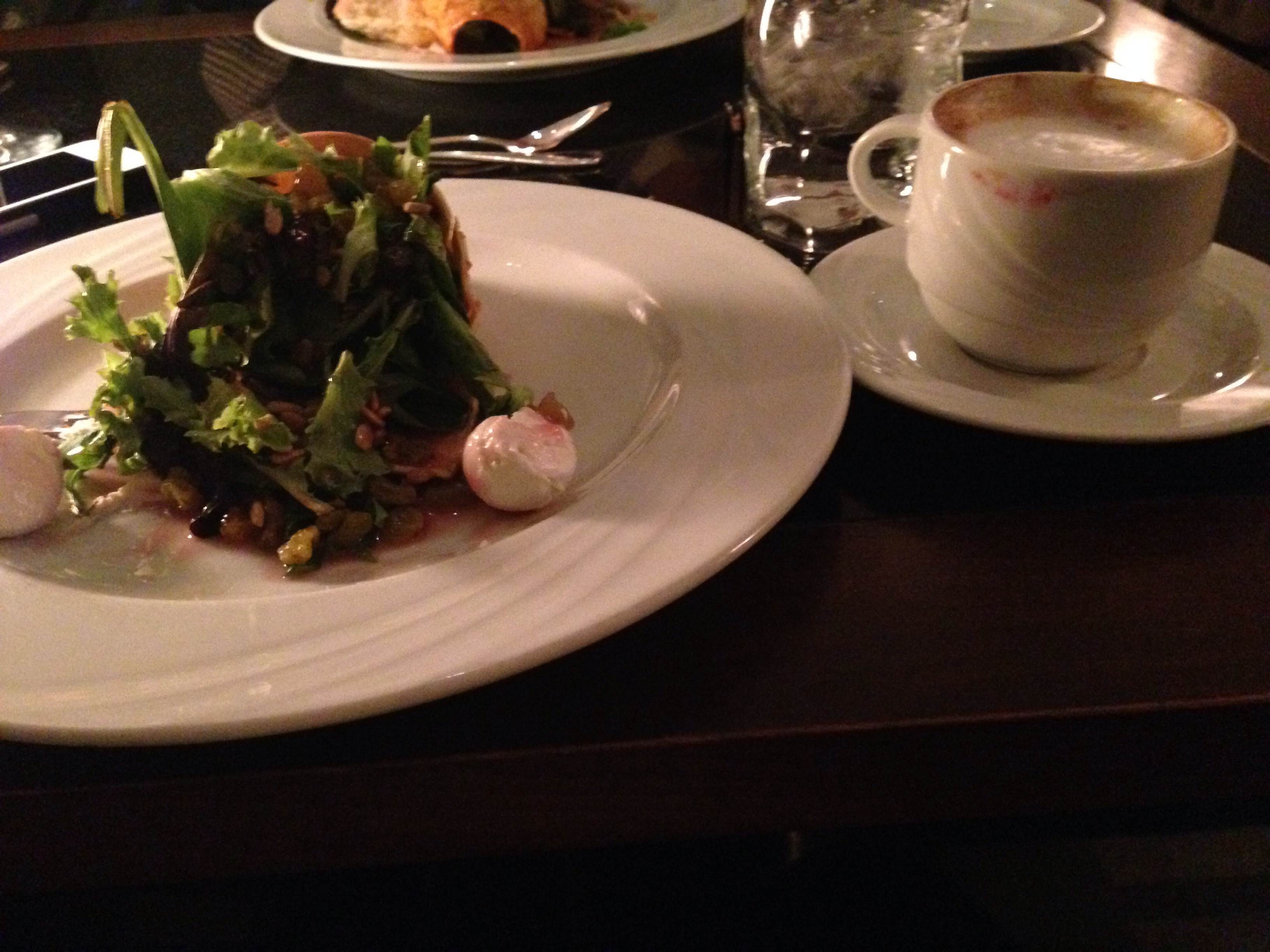 Next, we both ordered the green leaf and sunflower seed salad. The salad itself was tucked in a large pita shell with a raspberry dressing. It also contained two dollops of cream cheese which was a weird add-on for a salad, but fit in perfectly. For the main dish, we both ordered the 6 oz. filet mignon topped with onion strings and a side of winter hash. The filet was succulent and tender, and the winter hash (which was a combination of cooked cranberry, brussels sprouts and cauliflower) was an excellent side dish.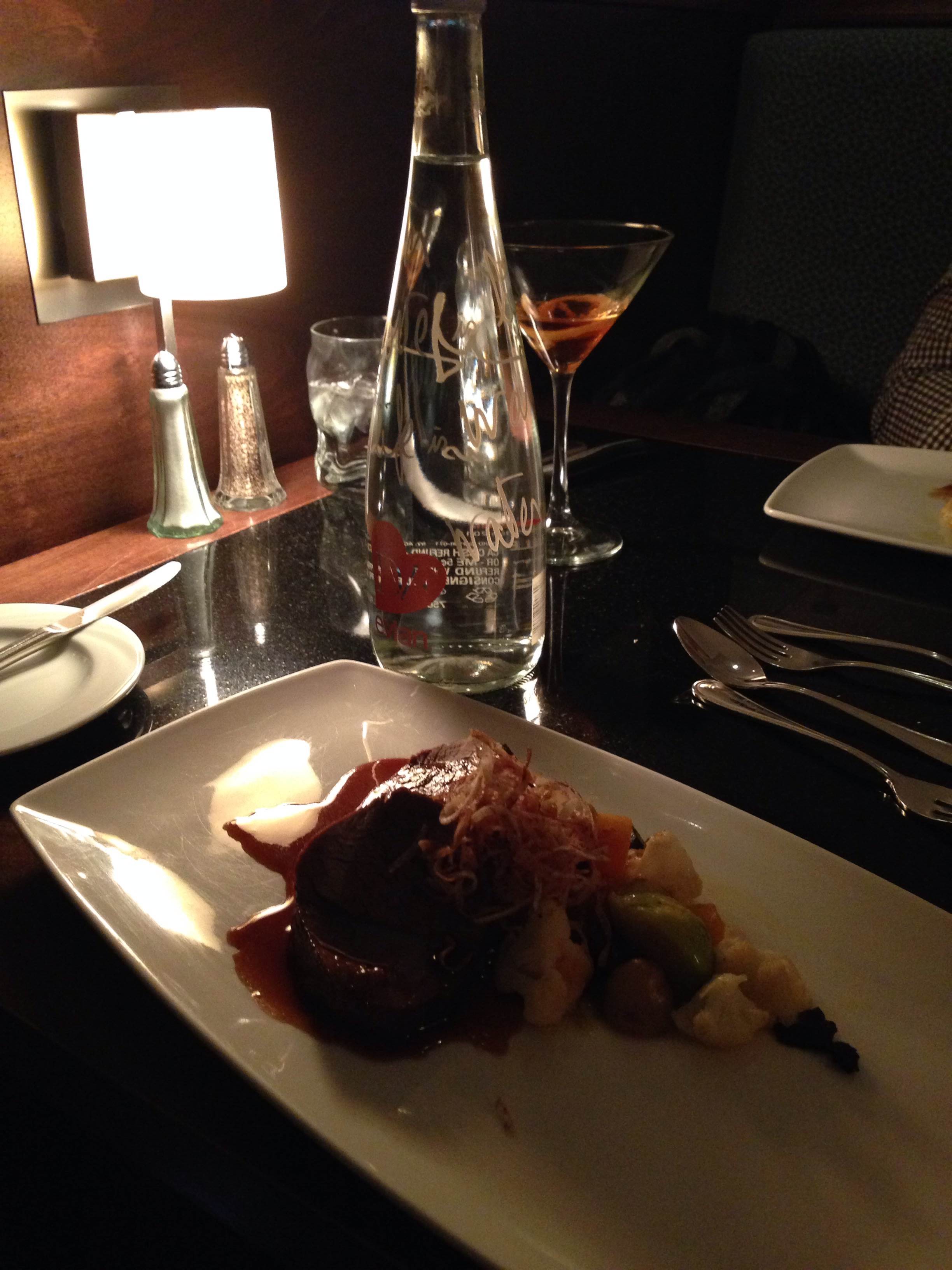 For dessert we chose to sample both options. The first was two chocolate covered strawberries with two cheesecake tarts. The portion was sparse, but just enough. The second dessert was without a doubt, spectacular. Presented in a creative way, it contained vanilla ice cream and a chocolate lava cake. It was honestly one of the most delicious desserts I've had to date. As a complementary gift, the restaurant gave away a glass Evian bottle specifically designed for Basil's by fashion designer 
Diane Von Furstenberg
.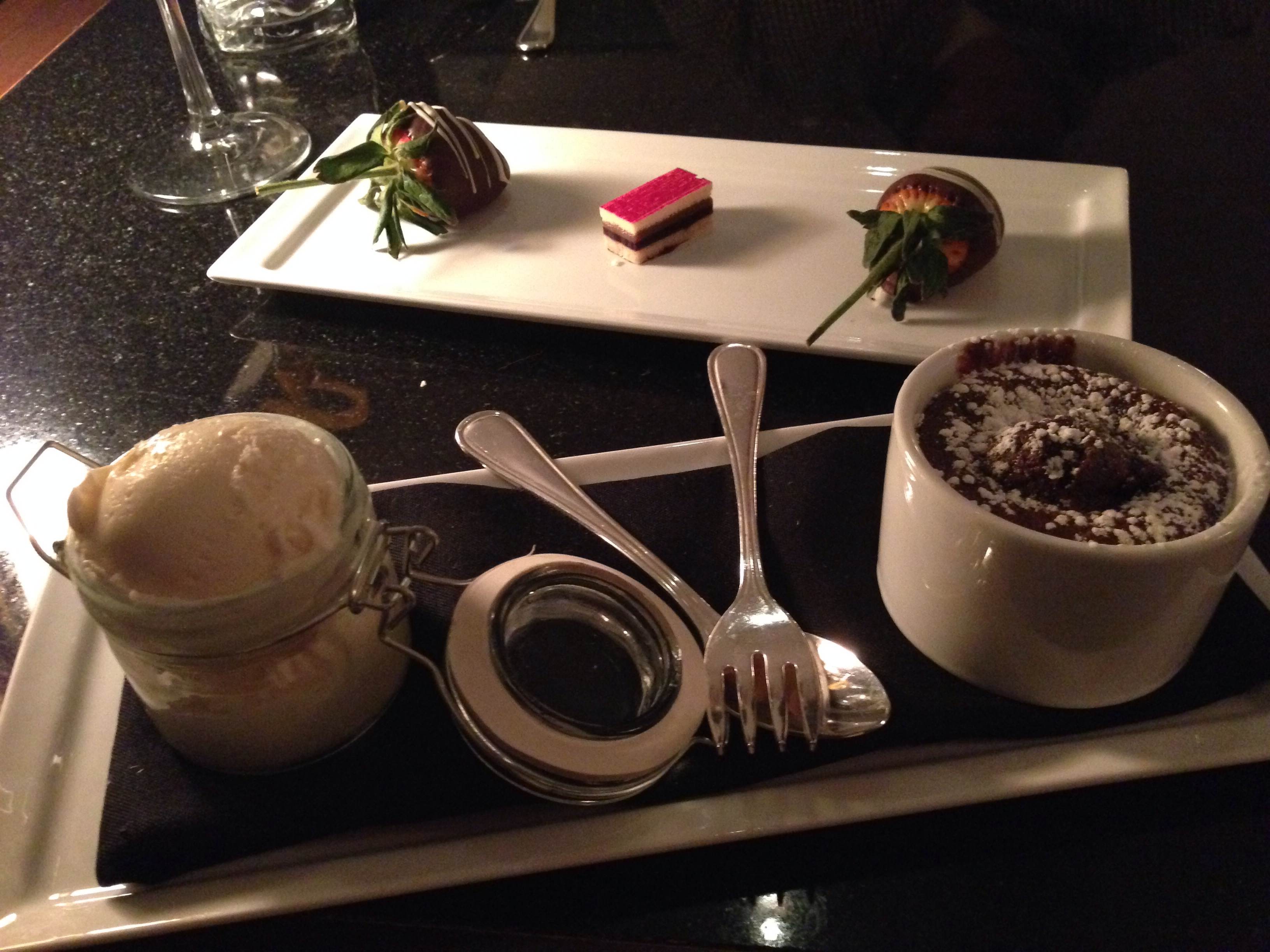 Basil's was an impressive experience. With its downtown ambience, an excellent menu, and a setting that can be intimate or a great meeting ground for a group, I'd keep Basil's in mind for your next night out. I cannot wait to go back and try out items on the regular menu. Ordinarily I crave an establishment around the block that houses visible tap beers and the burger of the week, but Basil's was a great change of pace. Photos by: Kendra Ackerman