A Hard Political Week Casts a Pall on The First Night of The Current's 12th Birthday Party
Posted by Jason Ingolfsland on Saturday, January 28, 2017 at 12:00 AM
By Jason Ingolfsland / January 28, 2017
Comment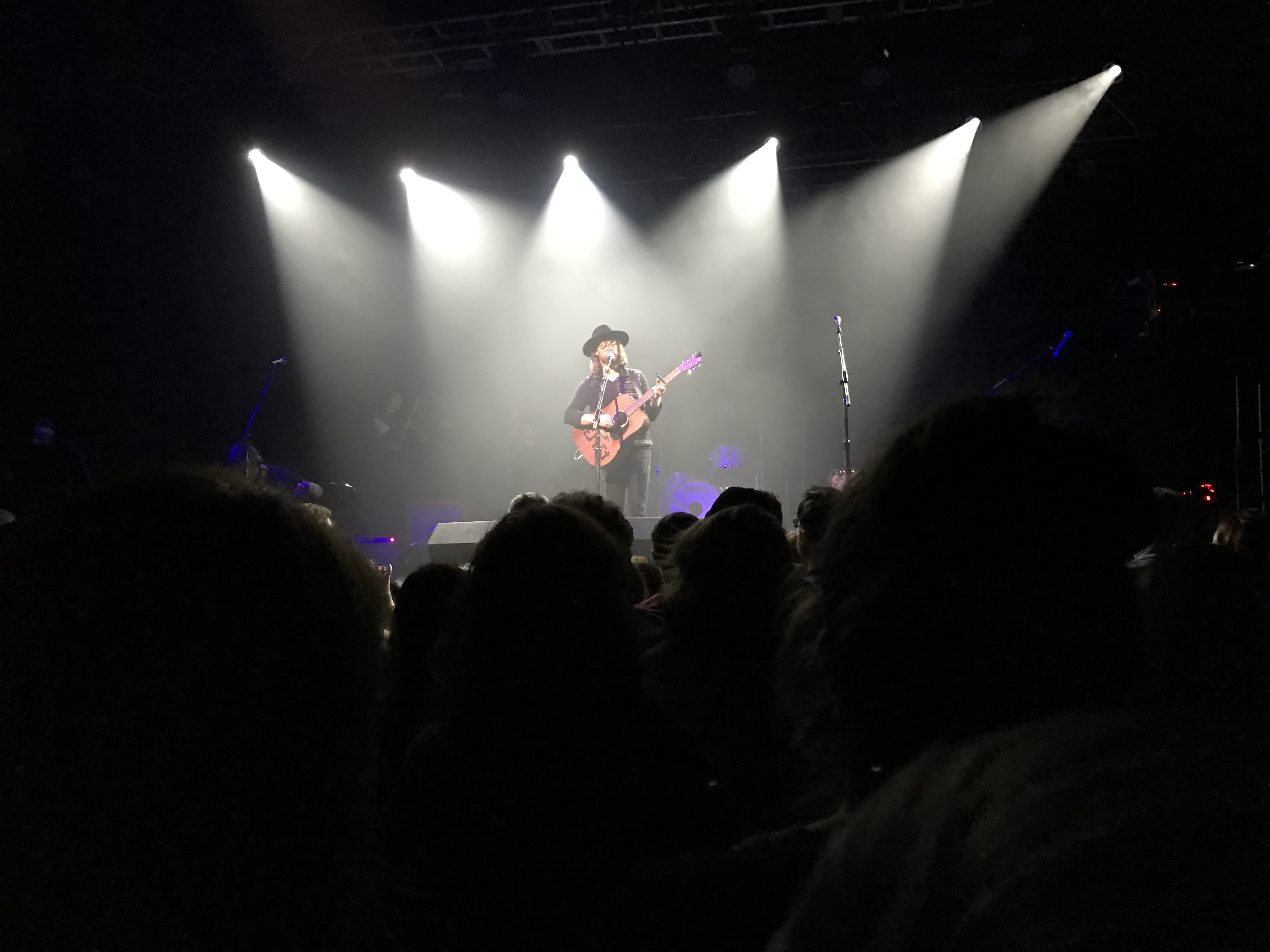 The sold out show filled First Avenue with hundreds of fans eager to celebrate 89.3 The Current's 12th birthday on Friday evening. After the stress of a long and tumultuous week, the excitement in the crowd was palpable and it was easy to see why. The national and local lineup of bands and musicians were some of the station's favorites including
Jay Smart
,
Black Market Brass
,
Stand of Oaks
,
Joseph
, and
jeremy messersmith
(At the start of the new year, he
requested
his name be lowercase). While everyone was there to support The Current, and to listen to their favorite bands, a pall hung over the venue with each performer making subtle, and not so subtle, references to America's political climate. Despite the anxiety, many of the performers provided hope and catharsis in their songs. Like the Joseph song "Sweet Dreams" repeated, "I'll find you new in the morning." 89.3 The Current's inception began when St. Olaf College decided to sell the station. At that time it played classical music instead of the eclectic range of music it does today. Minnesota Public Radio purchased the station and on January 24th, 2005, The Current was born. Supported by member donations and sponsors, The Current was free to play a wide variety of music from folk to hip-hop and does its part in discovering unknown local Minnesota artists. The song "Shhh" by local group Atmosphere was the first song to air on The Current. In a brown jacket and white hat,
Jay Smart
kicked off the celebrations with his heartfelt soul and upbeat acoustic tunes. A newcomer to the Minneapolis music scene, Smart was born and raised in Nairobi, Kenya, but currently, resides in Minneapolis. His debut full-length album will be released in 2017, but he has an EP on his website. With a strong performance and a great voice, Smart is a testament to The Current's commitment to bringing new talent to the forefront. If one band could exemplify The Current's diverse and eclectic musical tastes,
Black Market Brass
comes close. Filling the stage with a slew of musicians and dancers, some dressed in orange jumpsuits, BMB had a strong command on stage. The many musicians ignited the crowd with their funky horns, bongo beats, and poppy guitar riffs. Founded in Minneapolis by two guitarists with almost identical Craigslist ads looking for a funk band, the band evolved over three years into what it is today, a diverse collection of musicians mixing all kinds of musical styles together built on Nigerian Afrobeat. Overall, their performance was well received, if not numbing to the ears by the end.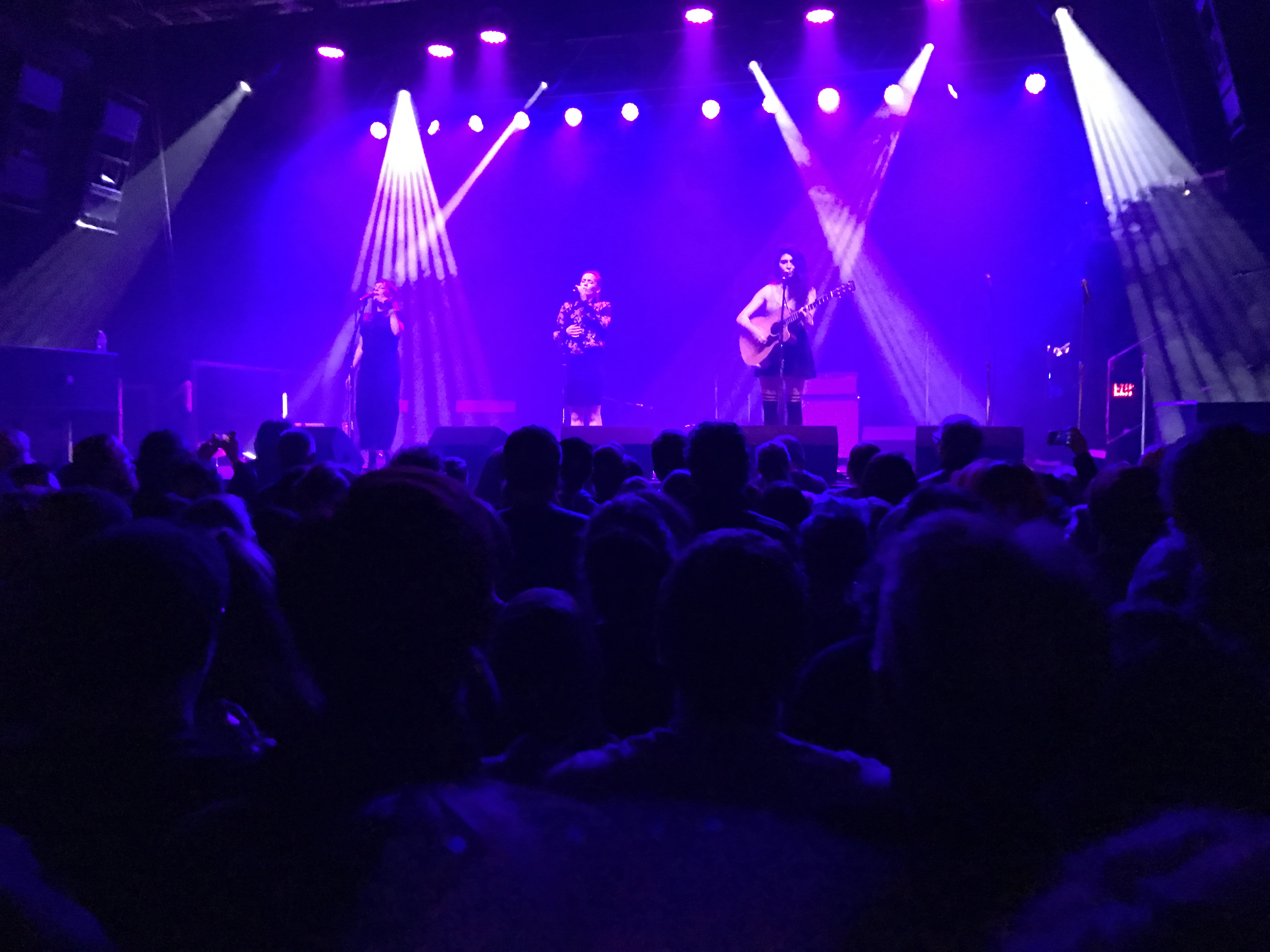 Taking the stage in a sleeveless denim jacket, tattoos all over his arms, with long brown hair and a beard, Timothy Showalter and his band
Strand of Oaks
looked like they were a metal band about to change the dynamic of the party -- but instead unleashed the kind of music The Current loves to play: folk rock. It was a welcome change. From Pennsylvania, Showalter gave The Current praise for giving small bands a chance and for being a personable voice in an age where most bands get discovered by "robots," a reference to streaming services and their algorithms. Injected with personal lyrics and catchy hooks,
Strand of Oaks
harkens back to the grunge rock of the 90s, but with a folksy twist. The first to make subtle hints to the current political problems, Showalter tried to comfort the crowd, "Be there for each other, hug each other, make out with each other, have fun with each other, but most importantly love each other, because that's all we have." By the end of their set, he cried, "Let's move! It's the end of the world!" With a single acoustic guitar in hand, Natalie Closner Schepman joined her two sisters Meegan and Allison to form the band
Joseph
, a rising star in the folk music scene. From Portland, Oregon,
Joseph
released their first album in 2014 and built a following with house shows. They played a powerful, heartfelt set with wonderful harmony and catchy lyrics. Attributing much of their success to The Current for bringing their music to a wide audience, Natalie Schepman thanked them and said First Avenue was their favorite venue to play.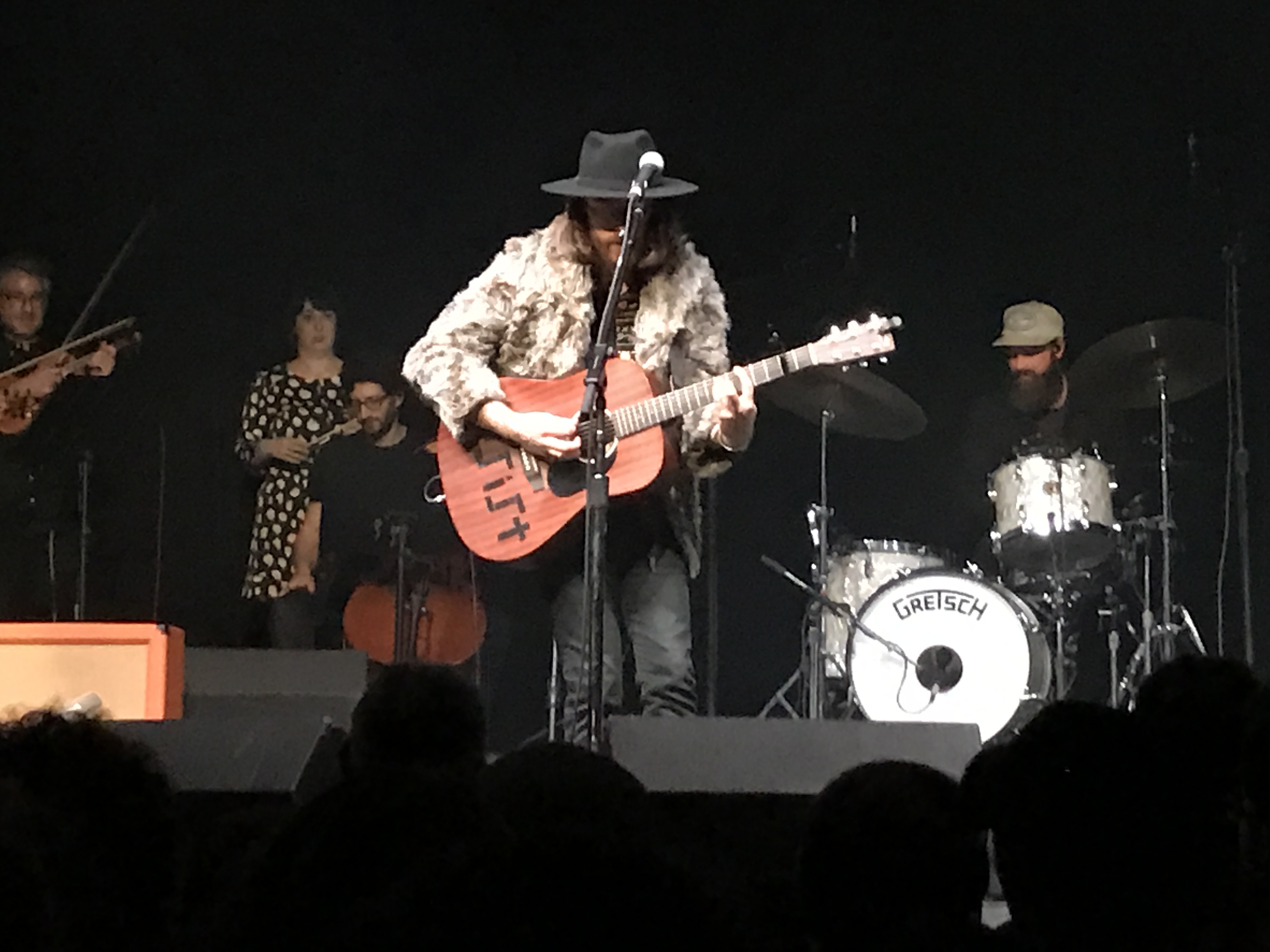 After the entire staff of The Current joined together on stage, they announced the final act,
jeremy messersmith
, adorned in a thick, fluffy white coat and a black hat. Carrying a brown acoustic guitar with the words "RESIST" in black tape, his message was clear. Of the musicians that night, messersmith was the most politically vocal, talking about how it had been a hard week, but tried to soften things by saying it could be worse. He played plenty of new songs that night but didn't disappoint the crowd, strumming "It's Only Dancing" and "Ghost," frequent tracks played on The Current. The artist capped off the night by inviting MPR and the other bands to come on stage and help him sing his new song, "Little Blue World," a song he wrote specifically for The Current's birthday. Day two of The Current's birthday continues on Saturday, January 28th with Haley Bonar, the Lemon Twigs, Sam Roberts band, Monica LaPlante, and ZULUZULUU. Photos by: Jason Ingolfsland