A Meat Lovers Paradise -- 'Fogo de Chão' Restaurant Review
Posted by Matthew Deery on Tuesday, March 18, 2014 at 12:00 AM
By Matthew Deery / March 18, 2014
Comment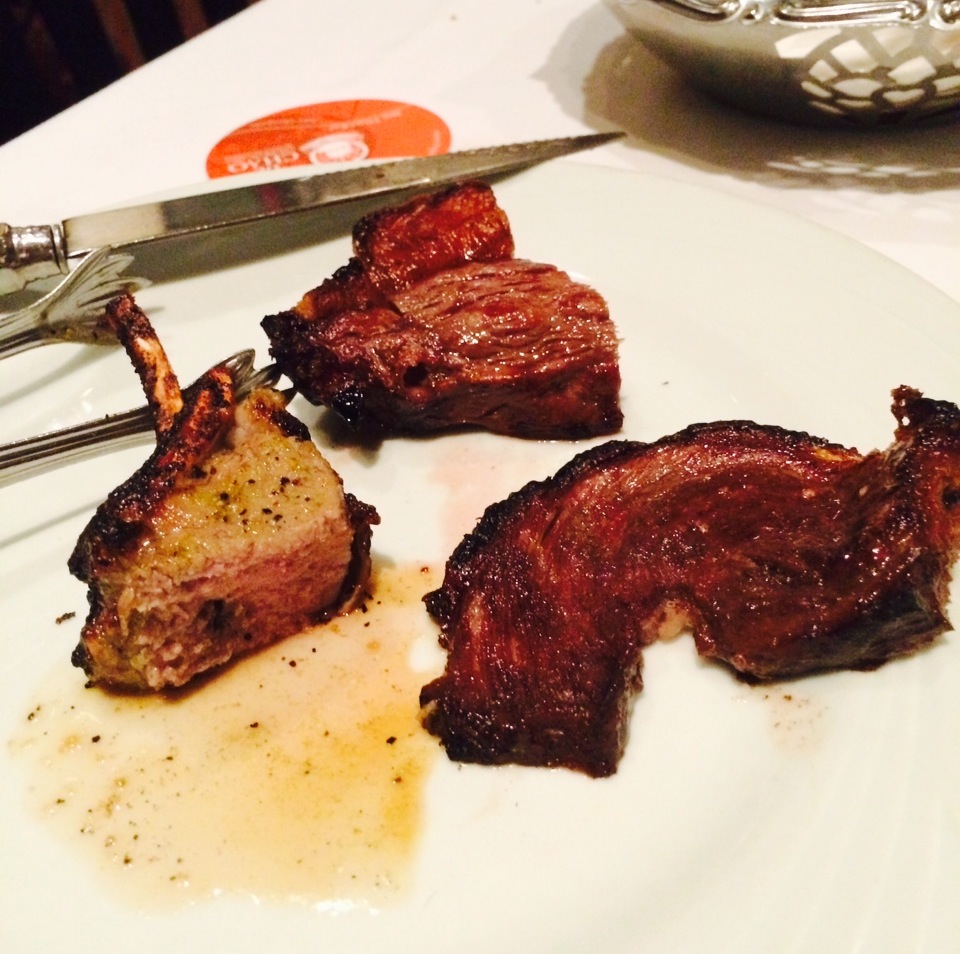 Last week, with my wife on Spring Break, I decided to take her to one of our favorite spots for lunch to engorge ourselves in the Twin Cities: Fogo de Chão. Now, if you haven't heard of this wonderful mecca of meat, let me tell you about its glory. This is no ordinary sit down, fancy restaurant. While it seems that way upon first glance, both like a traditional sit down restaurant and a fancy one at that, this place is unlike most traditional eateries. This Brazilian steakhouse allows you to eat as much as you want -- yes, as much as you want, filet mignon and all sorts of juicy, delicious steaks, cuts of lamb, pork, sausage, and almost any other succulent meat you can imagine. And you can eat as much as your stomach can take -- it's safe to say that each time I visit Fogo de Chão, I punish my poor stomach.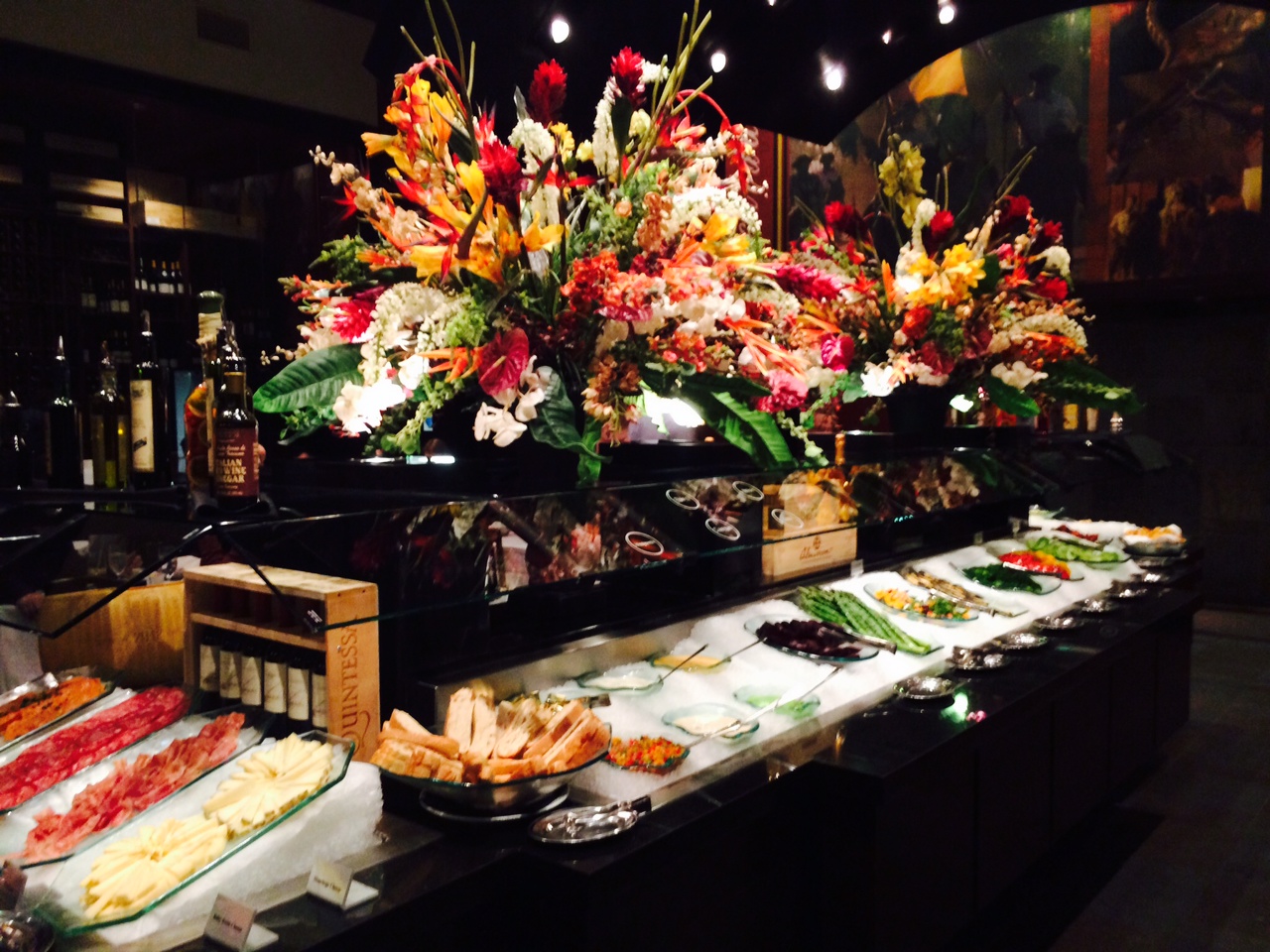 Walking into Fogo de Chão you will be wowed by the high ceilings, the fancy decor, the low-lighting (which presents a refined mood) and the professional greeting from the staff. In fact, the staff at Fogo de Chão is so amazing and on their game, you will be shocked to discover one of the best things about this amazing eatery is the expert service. If your water is half empty, before you know it the glass is being refilled. If your plate is dirty, before you know it a new plate is delivered. If you need anything, there are plenty of helping hands walking around for your every need. To start, there is a wonderful salad bar with all the fixings for any type of salad your heart desires. There are beans and other sides you can consume as well, but you don't want to fill up too much with the main course options offered at Fogo de Chão. As Ron Swanson would say about this part of the meal,"
This is the food that my food eats.
"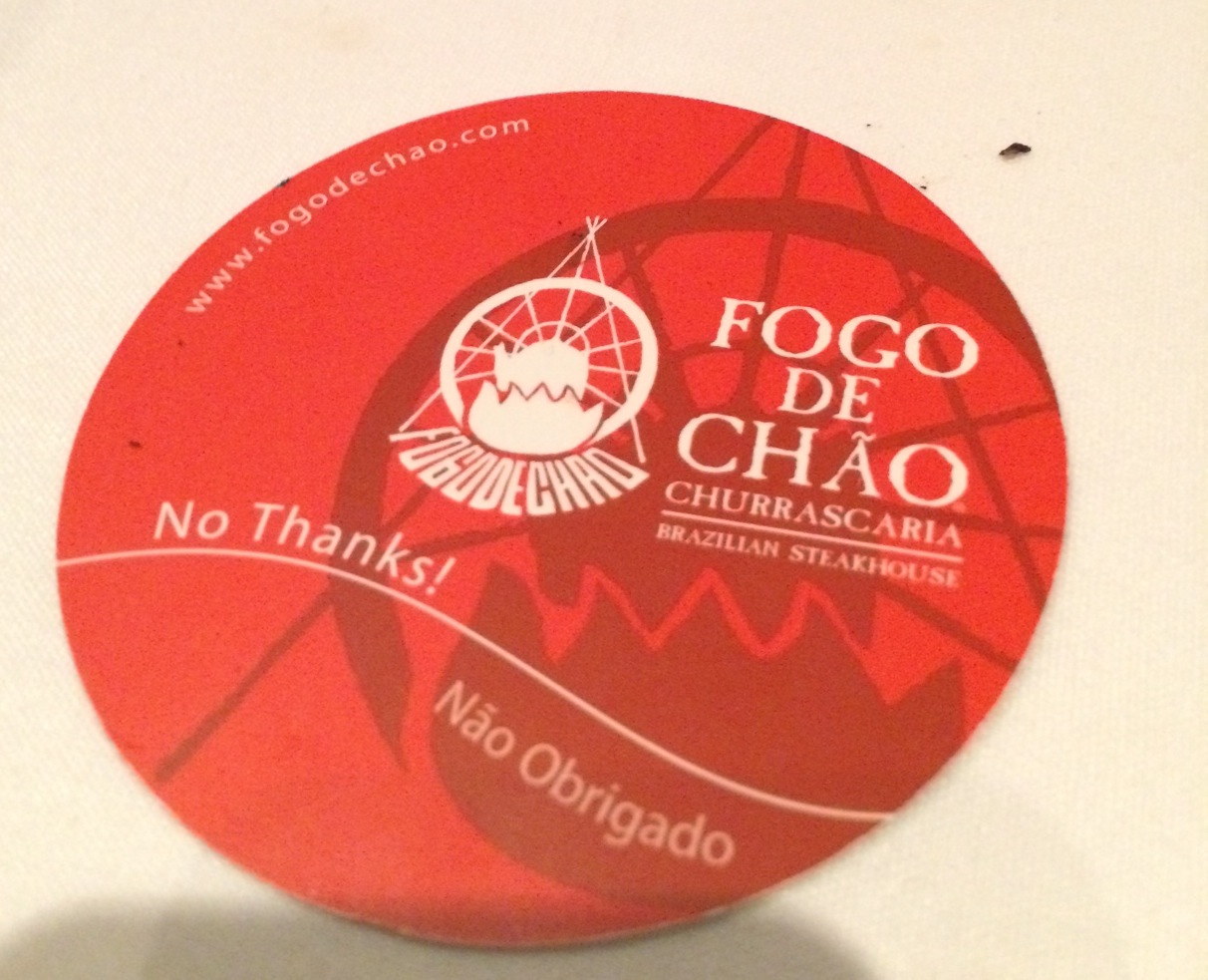 After you've eaten salad (if you decide to use precious stomach space on salad), you then simply sit while the meats are delivered right to your table. Fogo de Chão has little coasters that are green on one side and red on the other. If you show green, you want to eat -- if you flip to red, you want to eat what is on your plate and digest what is in your stomach. The servers have big skewers with large cuts of meat, ready to cut off the temperature of your liking. Suffice to say, the meat is about as fresh, hot, perfectly seasoned and delicious as you can imagine. My favorite choices were cuts of filet mignon, the seasoned beef ribs, the top sirloin, and the rib eye. Oh yeah, and the mint marinated lamb. Ok, ok, I have difficultly narrowing down my favorites. As you can guess, I ate
a lot
.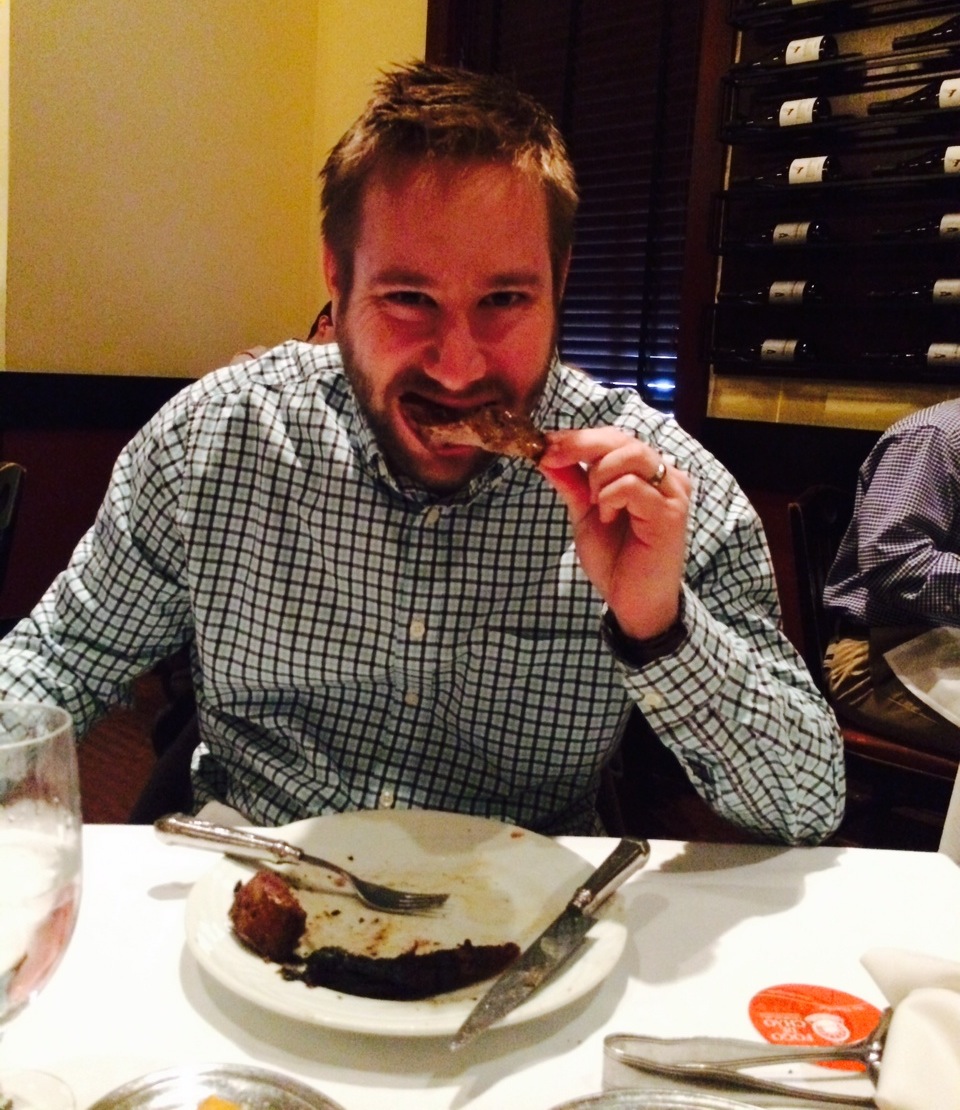 This most recent visit, like every other stop at Fogo de Chão, was worth every penny. Sure it's expensive (even more so come dinner time), but after each meal here I feel like I ate much more than my fill of succulent, tender meat. Alright, I need to stop now. I am starting to crave what I'm writing about -- time to plan another trek to Minneapolis. Photos by: Matthew Deery