A Much Deserved Loss -- Vikings Drop Third Straight
Posted by Matthew Deery on Monday, November 7, 2016 at 12:00 AM
By Matthew Deery / November 7, 2016
Comment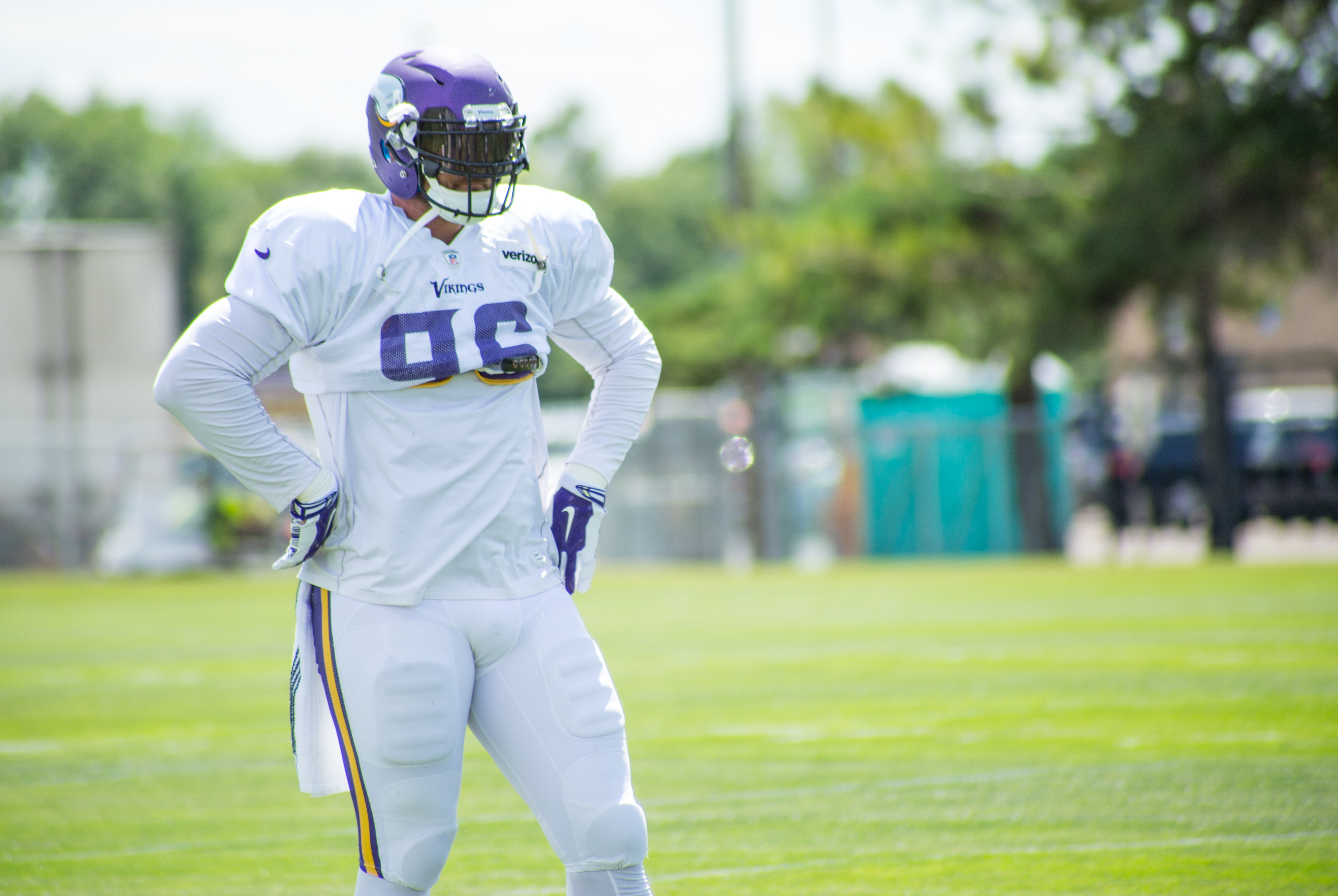 The Vikings snatched defeat from the jaws of victory yesterday -- this home loss to the Lions was by far the worst of the three on the season. Aside from the chorus of mistakes and miscues, the Vikings hurt themselves in more ways than one yesterday. This is a third straight loss, a second straight divisional loss and second straight loss to a very beatable opponent. But unlike the other two losses, one where the Vikings were outplayed much of the contest and the other where they were outplayed the entire contest, this loss came from the aforementioned chorus of miscues. After 9 weeks, clearly this Vikings team is no where near as good as we thought they were, even the defense -- they are likely closer to the team in the three losses these past weeks than the five mostly dominating victories (which is still shocking to me). I'm not sounding the "season is over" alarm, but these losses, specifically the past two are extremely troubling to a 2016 campaign that started out so promising. The 'A topic' is obviously Blair Walsh and his missed extra point -- had he not missed that layup, the Vikings theoretically should have won. Many fans will jump on him for the blocked FG, which looked like an awful kick and another miss, but who knows, we never saw the ball pass the line of scrimmage. He shouldn't have kicked it so low, it wasn't that long of an attempt, but in reality the only real blow was missing the extra point. For an offense that struggles to score, all points are crucial to this Vikings team. Considering that, Blair Walsh cannot be relied upon to be a critical component of this teams success. Many fans could have told you that after last season's wide-left debacle, but now the team is stuck with a kicker who has almost zero confidence with half a season still left to play and many more tight contests to come. For that problem, I'll throw plenty of blame to Rick Spielman. Aside from that kick, there were too many mistakes and gaffs to count that contributed to this loss -- although Blair gets plenty of blame, that's why this loss was not entirely his fault.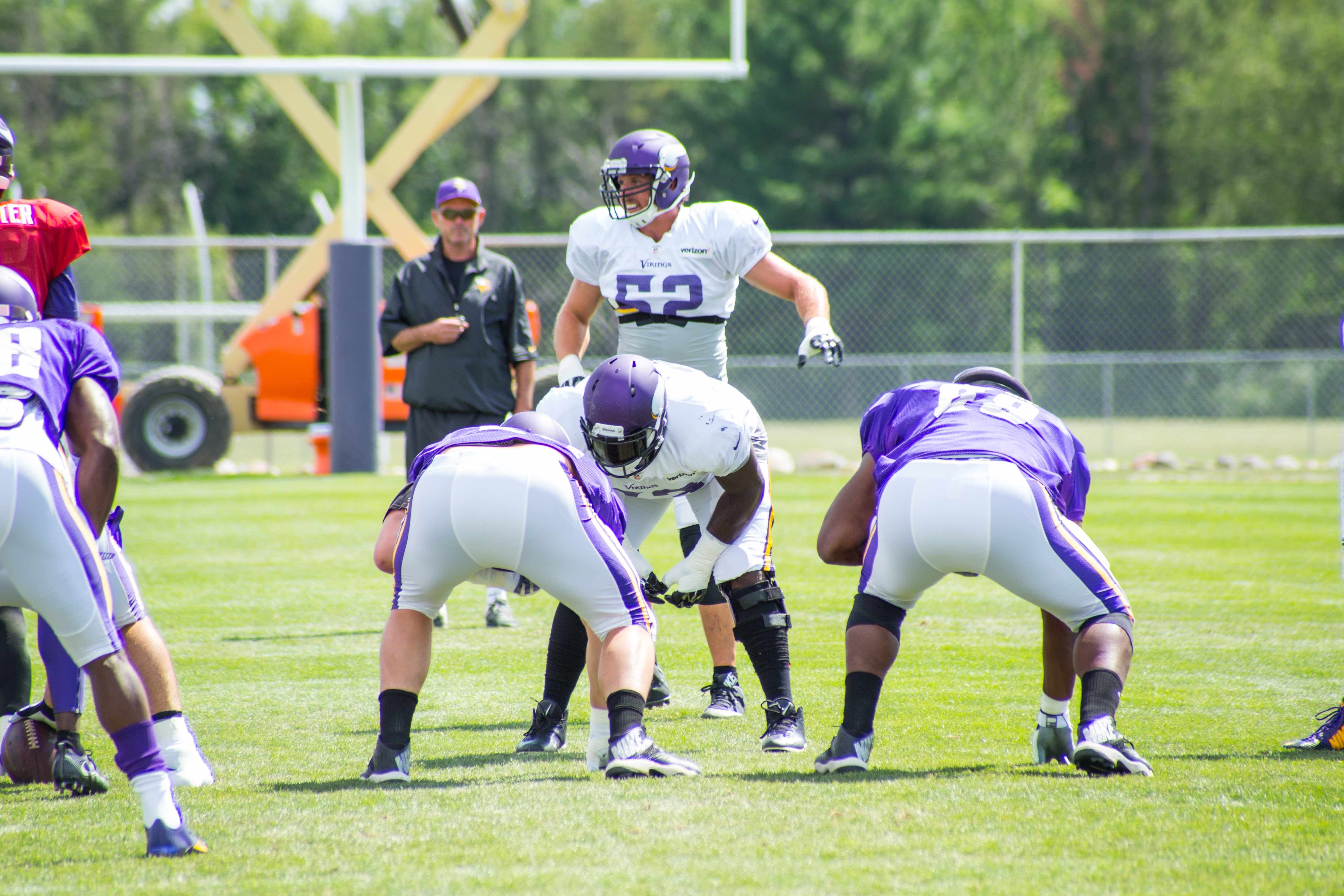 Let's start with another red zone blunder -- after the Greenway interception and starting with the ball on the Detroit 18 yard line, the Vikings punted the ball after going three-and-out. Punted. They went backwards 22 yards.
Of course, hindsight is always 20/20. Of course.
But how about Mike Zimmer calling a timeout with :27 seconds left in the contest -- Detroit had no timeouts left and Minnesota did not need that much time to run two plays (though there could have been penalties, etc., etc., but the Vikings were on the 1 yard line). The Vikings scored immediately with Rhett Ellison (who also was borderline careless with the football on the goal line -- that's another topic for another day) and left the Lions with far too much time for a quarterback with a huge arm and a kicker with a huge leg. Even calling that timeout five seconds later, two seconds even, the Lions would have no time on the clock and no field goal to kick. Poor clock management by Mike Zimmer. Cast that aside. How about bludgeoning Matt Asiata up the middle on 4th and 1? I get that call if Adrian Peterson is in the backfield -- he's your stud running back. But Matt Asiata? Third string running back Matt Asiata? What has he done up to this point to deserve that crucial carry? He hasn't been a wrecking ball by any means. And with that offensive line? What have they done to prove they could push for that one yard? If one thing has been clear all of 2016 and even more so the past three weeks it's that the offensive line is not to be trusted. They are without a doubt the glaring weakness on this football team. Give the ball to Patterson on that play (similar to the Ellison touchdown) -- he was one of the Vikings best players yesterday -- let him bulldoze a defensive back in the flat for that one yard. But if you're keeping score at home, that's another Vikings red zone opportunity to come up with nada.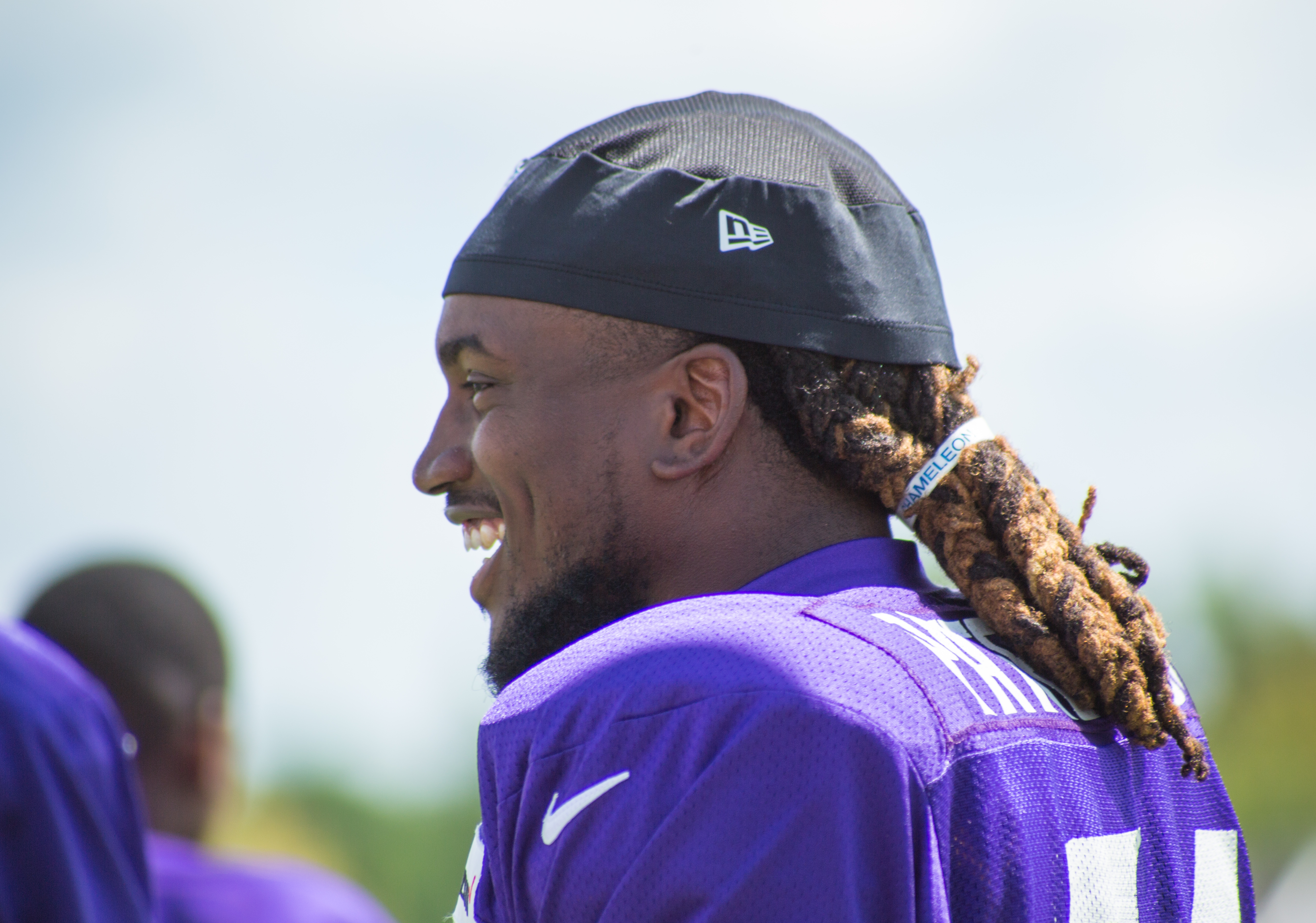 And while we are on the topic of offensive line, how bad is T.J. Clemmings? That guy has no business being a backup to the backup offensive lineman even in the arena league. If you have a chance to go back and watch the game, watch him. There is a reason Pro Football Focus ranks him as the worst tackle in the entire NFL -- 77th out of 77 qualifying tackles. Lastly, I'm going to call out the defense, a defense that went from looking like one of the best units to ever play the game to one that allowed a rookie running (Jordan Howard) back to gouge them for over 200 all-purpose yards and allow the Lions to go downfield and not only tie, but win the game. The offense, while mostly inadequate agains the Lions, did just enough to win that game yesterday only to have the strength of this team, the defense,  blow it in the end. Go back and watch that Stafford throw at the end of regulation -- the Vikings schemed it perfectly (sarcastic remark) by rushing two, yes, two, dropping Linval Joseph to cover two yards past the line of scrimmage and dropped eight into coverage. The Lions ran four receivers downfield, and even with two defenders for each wideout, Stafford still managed a 27 yard completion. Fast forward to overtime when you have two of your best defenders in the secondary come up lame against Golden Tate on the sideline. Tate was literally tip-toeing to stay in bounds and Xavier Rhodes comes in like a missile trying to de-cleat Tate and completely whiffs. Rhodes could have taken a deep breath and exhaled strongly and blown Tate out of bounds, yet he comes in a hundred miles an hour and completely blows the play.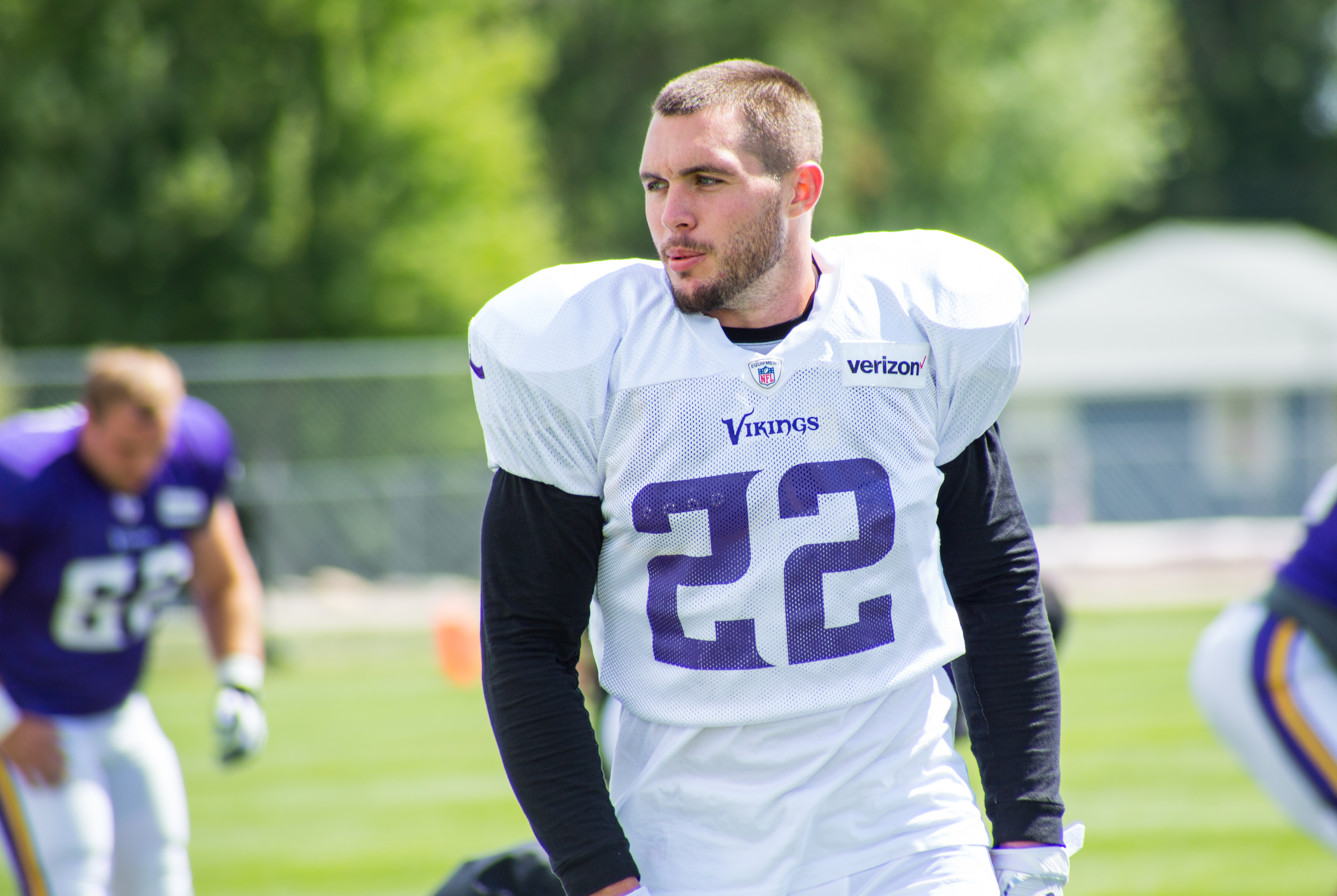 Then, Harrison Smith as the last line of defense, arguably the Vikings best defender, blows his chance to keep the game knotted. As disappointing as that was, there is still no way to tell what would have happened after that play had Tate been tackled. But it is disheartening to see your team lose with two of your best players not making important plays as simple as tackling a receiver along the sideline. Aside from that, the Vikings defense allowed the Lions to complete 50% of their third downs, only notched one sack (they had plenty of pressure on Stafford, but there is something to be said about finishing the play) and again allowed big play after big play. Vikings fans had become so accustomed to the defense being the headlining act during games and making plays all over the field. The past two weeks have shown anything but. Quite deflating to write this reflection of yesterday's divisional loss -- one thing is certain: the Vikings need to play a-hell-of-a-lot better to win in the next few weeks. Upcoming, the Vikings have tough road games versus the Washington Redskins and Detroit Lions and home games versus the hungry Arizona Cardinals and the best team in the NFC, the Dallas Cowboys. Once upon a time Vikings fans were making plans for the 2016 playoffs -- now this upcoming stretch could determine if the playoffs are still even a reality. Photos by:
Matthew Deery