A Perfect Spot for a Meal on Lake Harriet -- 'Bread & Pickle' Review
Posted by Dena Hodnett on Tuesday, September 3, 2013 at 12:00 AM
By Dena Hodnett / September 3, 2013
Comment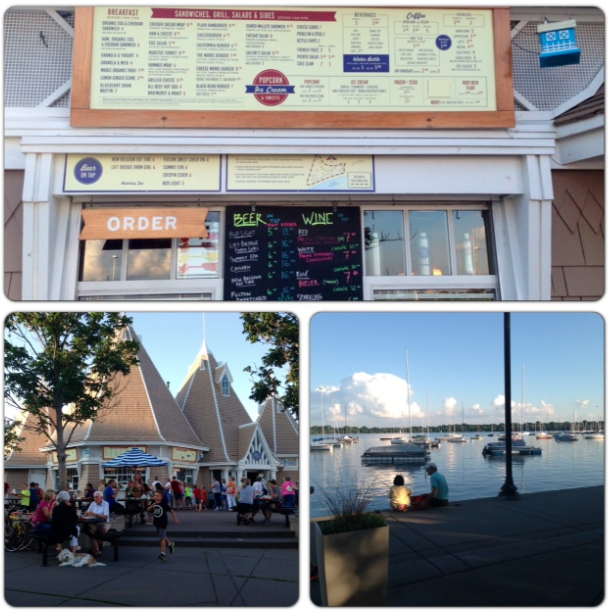 After a fun walk around the bustling Lake Harriet, we tried out Bread & Pickle, located next to the famous Lake Harriet Bandshell. With it's multiple ordering windows & large menus posted above, ordering was a snap and even with the lines of people, our order was ready quickly. Bread & Pickle's menu goes from basic to more gourmet style items. We chose a walleye sandwich, a black bean burger, a grilled cheese sandwich, and a large fries to split. For beverages, we chose a lemonade (since sadly they were out of my favorite, Hibiscus punch), a root beer and a water. Although, I was a little annoyed they would not give out a glass for plain water (citing a zero waste policy) they do offer a stainless steel Bread & Pickle water bottle for $3 that you can refill at several water stations. One of our group was visiting from out of state, so she ending up being excited to have her own little souvenir from our outing at the lake.Overall, the $3 water bottle was a win.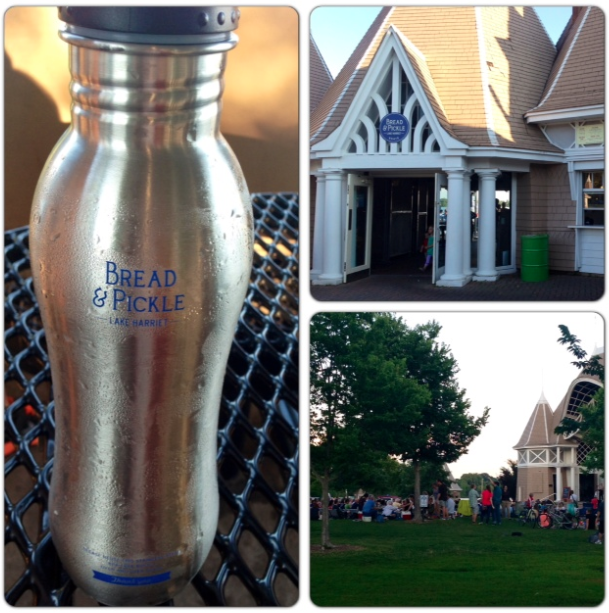 The food was no frills, but it was served with all the fixings and was tasty. The black bean burger had a nice kick and the walleye sandwich was light, but filling. Both were items I would order again. The plain grilled cheese was perfect for both our young child and our non-adventurous eating guest to split.  The fries were nice and crisp and we would have easily consumed another order. Bread & Pickle also has a really great selection of beer & wine. You are asked to stay in a certain seating area with any alcohol purchases, but the area is open and comfortable -- so not a big deal. Plenty of the families around us were enjoying a nice glass of wine and/or a beer with their dinner. These parents seemed to be smiling more. Coincidence? I think not! There were also some definite dates happening. The crowd had a happy energy. People both in line for food and at surrounding tables were very friendly and chatty.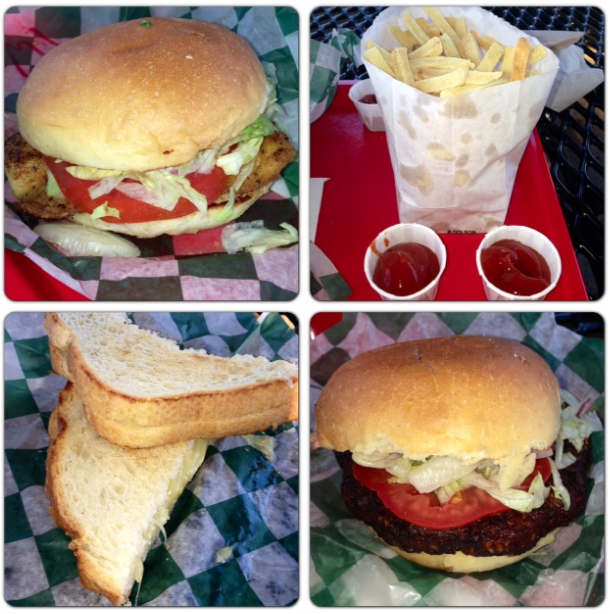 Parking near the bandshell was $.75 per hour (or free on the street) and even with a free concert taking place in the bandshell, there were plenty of spaces available. The ambiance of the whole area is so fun. Boats, runners, bikers, and tons of families and people out for a run or a stroll with their kids and pets. Lake Harriet is always a beautiful place to visit, and Bread & Pickle (open 7:00 AM - 9:00 PM seasonally) has food & beverage options for all times of the day. From a cold press coffee and a breakfast sandwich in the morning to a burger and root beer float in the evening, you are covered.