A Place For Unique Ice Cream Options -- 'Sebastian Joes' Restaurant Review
Posted by Dena Hodnett on Monday, August 12, 2013 at 12:00 AM
By Dena Hodnett / August 12, 2013
Comment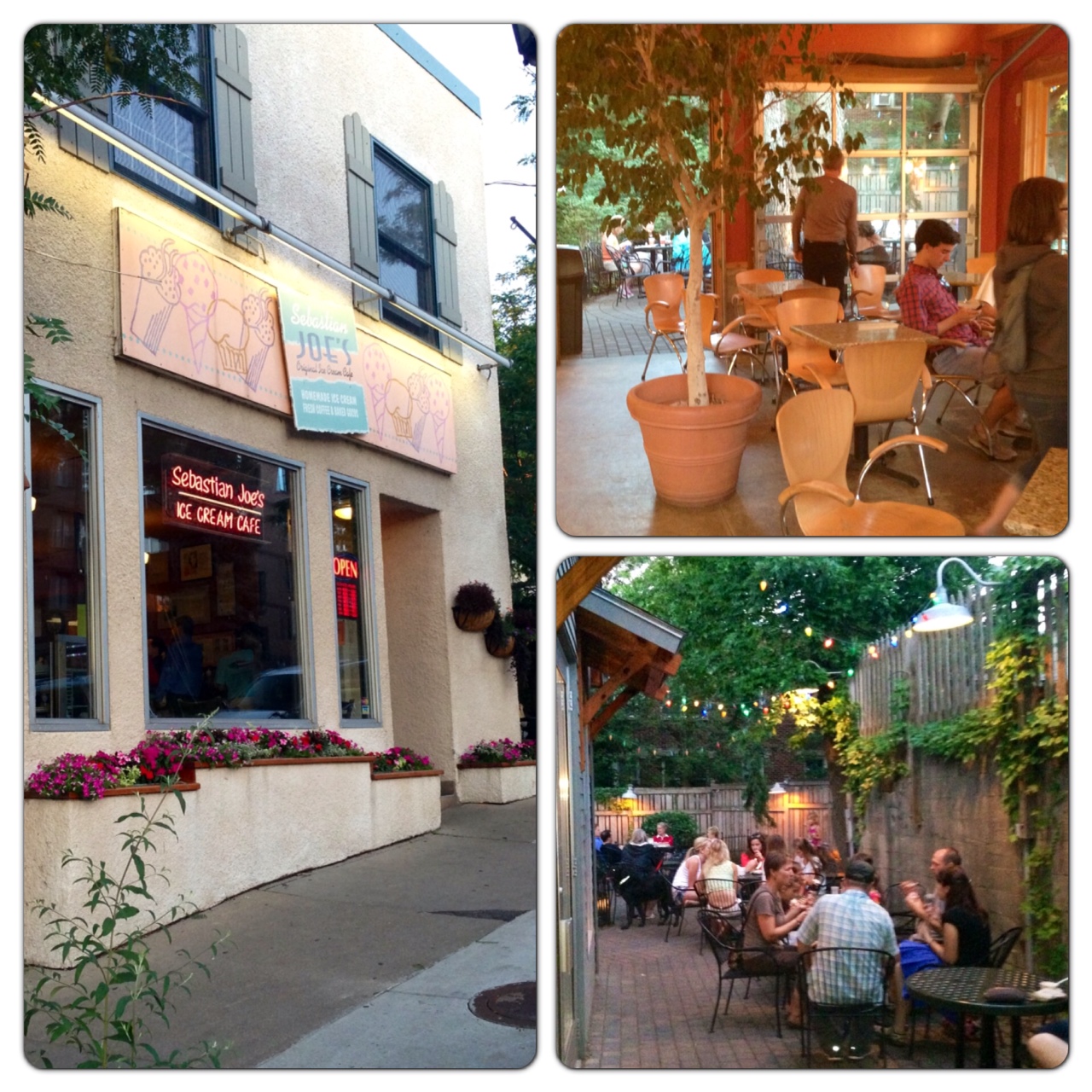 I strongly feel that a right of passage for summer, is a trip to Sebastian Joe's Ice Cream Cafe. My family and I visited the Linden Hills location on a weekday evening and it was predictably great. Sebastian Joe's is almost always crowded. Be prepared to stand in line at any point in the day. We only had about a 15 minute wait, and I considered that a win. The staff this particular evening was not as cheerful or helpful as I've experienced at the Uptown location, but they kept things moving.
The ice cream flavor options change daily, but there are usually some regulars that are always available. Sampling a few options is acceptable, but the impatient staff and line of people behind us on this evening made sampling more than one flavor a bit prohibitive.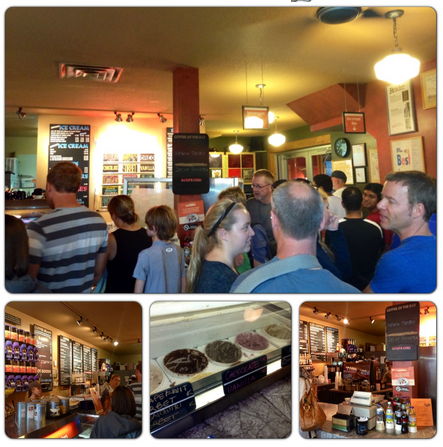 Our small group decided on salted caramel in a chocolate dipped waffle cone, a lime daiquiri sorbet with a plain sugar cone, the Oreo blend with a chocolate sprink
le waffle cone, a dish of surly beer ice cream and a raspberry chocolate chip with sugar cone. The total for our group of five was about $23.00 with no beverages. They have water coolers available in seating area, so unless you want one of their plentiful coffee options or a soda, you can grab a few glasses of water for free.
Sebastian Joe's also offers delicious ice cream cakes and ice cream sandwiches. I SO wish I would have gone with the tried & true goodness of their ice cream sandwich. Instead I went for the "interesting" flavor gamble of the lime daiquiri sorbet... and I lost. In the pass around taste test, mine was universally given a "huh" reaction. My, "Does anyone want another bite?" question was met with silence. Sad for me, but the other flavors were awesome. The Surly beer ice cream was a pleasant surprise. It tasted like plain vanilla and then you got a beer flavored hit in the end.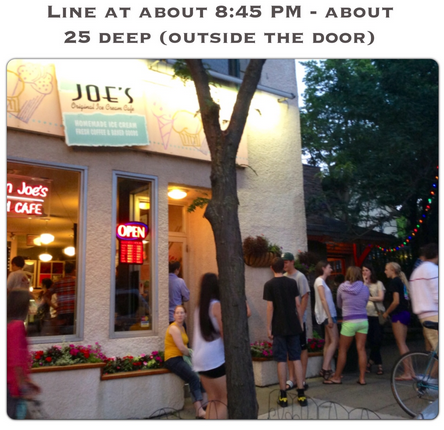 The Linden Hills location has easy nearby parking options and ample indoor & outdoor seating. When we left at about 8:45 PM, the line was about 25 people deep out the door. We had made it in before the after dinner, "Hey let's go get ice cream rush." Very happy to have checked the visit off our summer bucket list, and I would recommend adding it to your summer "to do" list.