A Trip Seeming Into the Past -- Edinburgh, Scotland Highlights
Posted by Leah Putz on Wednesday, August 13, 2014 at 12:00 AM
By Leah Putz / August 13, 2014
Comment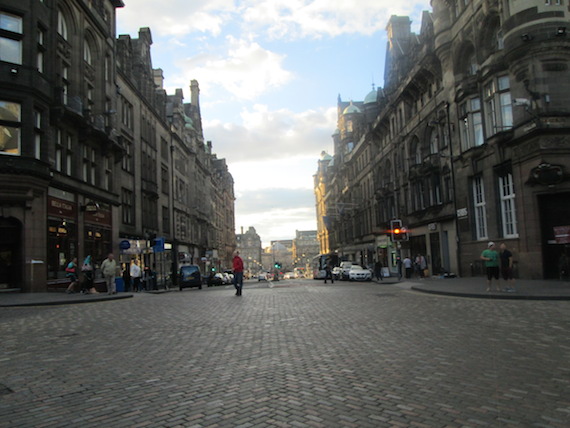 Being in the heart of Scotland's capital city is like drifting into another era. The small city is dominated by the large castle which rests at the top of Castle Hill and marks the beginning of the Royal Mile. Strolling along the medieval streets that make up the Royal Mile is probably the best way to achieve the Edinburgh experience, as a lot of the main Edinburgh sites are in this area. Begin at the Castle and make your way east down the main road labeled 'The Royal Mile.' Explore such places as St. Giles Cathedral, with its famed crown spire and the numerous closes (underground streets) for free! There is also an incredible amount of gift shops and pubs along this road. You could do all of your tourist shopping without ever stepping onto a different street!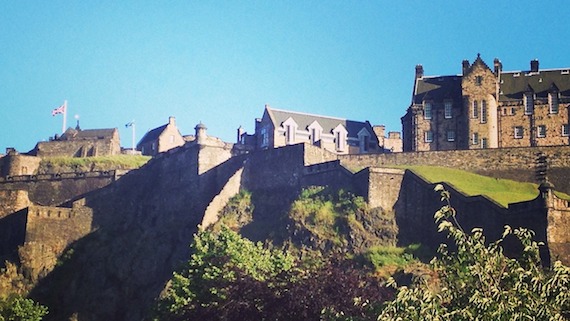 After spending the day exploring the sites and hitting up all the stores on the Royal Mile, indulge in one of the many ghost tours offered. Around the St. Giles Cathedral area, there are numerous booths offering ghost tours of the city, which is well-known as one of the most haunted cities in the world.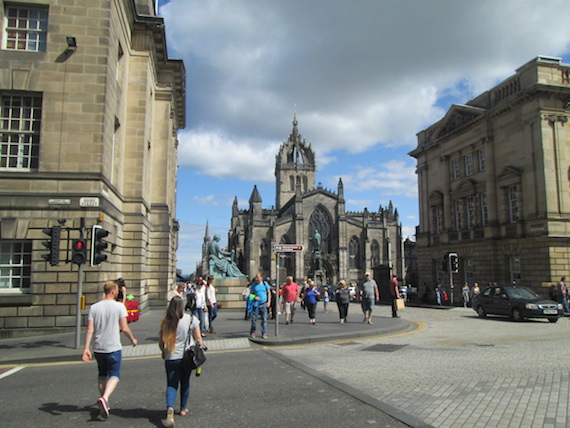 My friend and I decided to go with Edinburgh Ghost Tour by City of Edinburgh Tours for only ten pounds. This tour was led by a young woman who was dressed up in Victorian style dress and was very knowledgeable about the history of Edinburgh. With the tour, we were given the opportunity to visit the oldest cemetery in Edinburgh as well as getting a tour of Edinburgh's famed haunted vaults!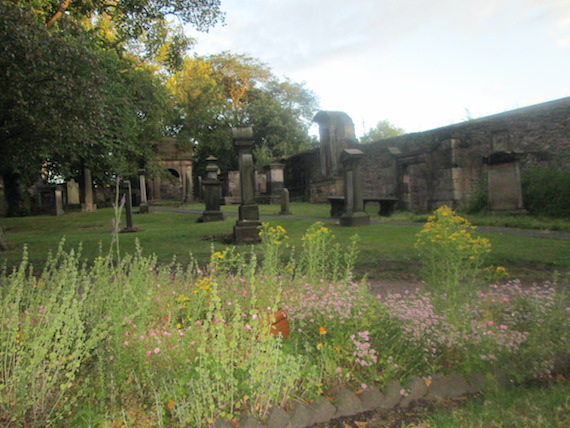 I definitely recommend doing a tour such as this because it not only gives you an opportunity to see more of the city without paying for an expensive city tour -- it also gives you some of the darker sides of Edinburgh's history that typically tours may gloss over. To get an astonishing view of the entire city and grab some postcard-worthy photos, hike to the top of Calton Hill in the city center. At the top of this hill overlooking the city rests the unfinished National Monument, which was originally going to be a replica of the Parthenon in Athens. Never completed, the single row of columns stands atop the hill and viewers can appreciate the joy, and difficulty, of attempting to crawl up its giant steps and glimpse the city and its surrounding areas from such a height.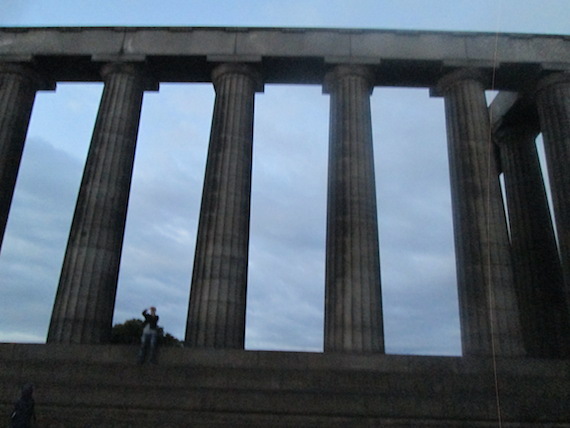 From the vantage point on top of the National Monument, you can get a clear view of Edinburgh as a whole. Everything from the castle to the sea is spread out before your eyes. If you turn away from the city, you get a wonderful view of the rocky hills that Scotland is known for. If you ever find yourself in Edinburgh, make sure to enjoy these city highlights. After exploring Calton Hill and the Royal Mile, as well as gaining some insider knowledge into the city's dark past via a ghost tour, you will feel like you know Edinburgh like the back of your hand. Photos by: Leah Putz