A Wonderful Celebration For All Minnesotans -- The 'Edina Art Fair' Celebrates 48 Years
Posted by Brent Lee on Thursday, May 29, 2014 at 12:00 AM
By Brent Lee / May 29, 2014
Comment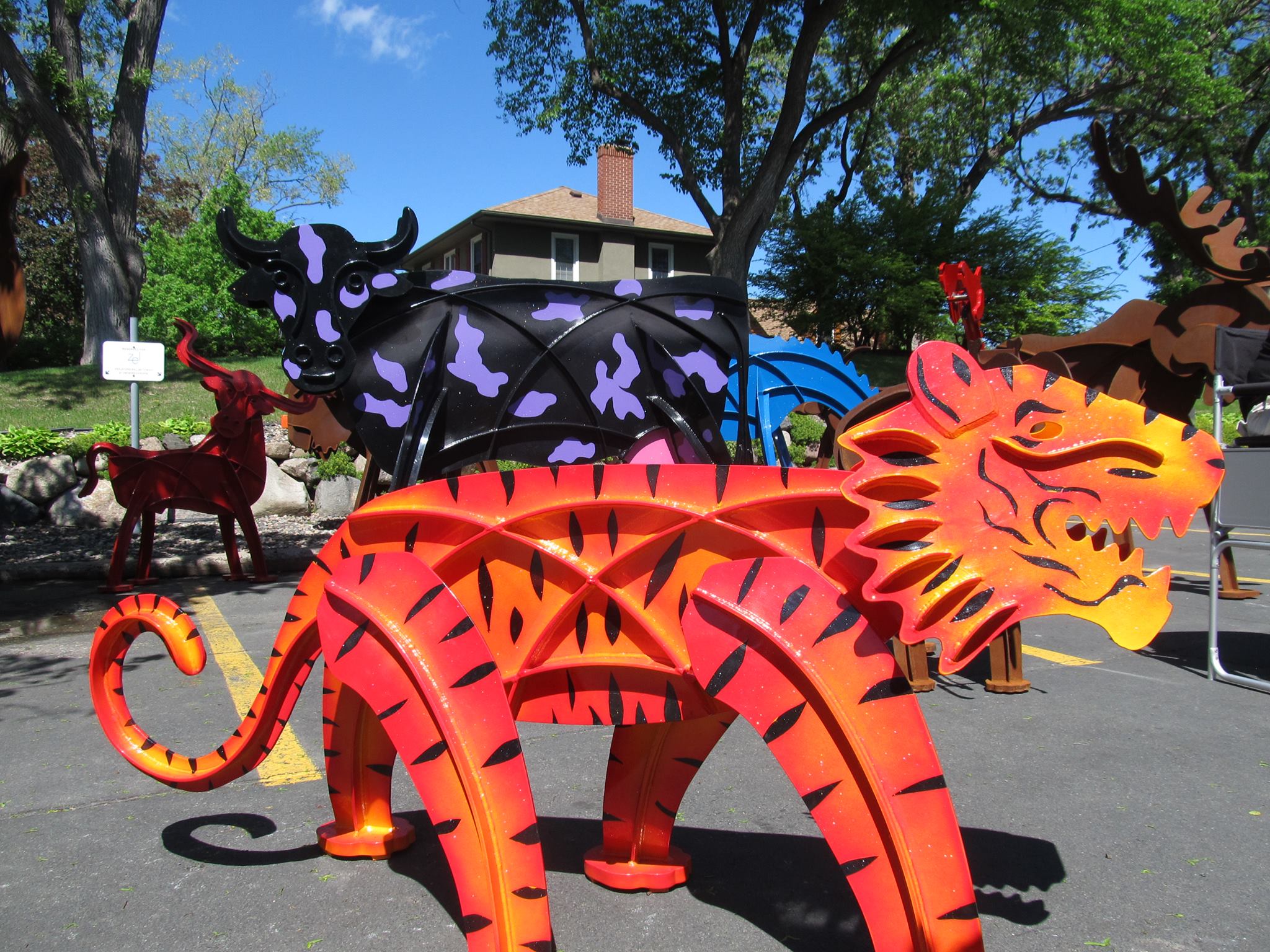 Let's pretend for a moment you're
not
into fast cars*, so the
free races
on June 7th at Elko Speedway are
not
for you. You're more about creative expression than noisy competition. You're intrigued by a painted canvas, not a revving engine. Well, in that case, Minnesota Connected has found a great alternative to the racetrack for you next weekend... On June 6th, 7th and 8th, the 48th Annual 
Edina Art Fair
 will be held in the hip
50th & France neighborhood
. The fair is hosted by the 50th & France Business & Professional Organization, and it has become a can't-miss event for any Minnesotan who loves all things art.

Here are some quick facts and figures about the fast-growing festivities:
• In 2010, 2011 and 2012 the Edina Art Fair was chosen as one of the top 50 art fairs in the country by the Sunshine Artists and Art Fair Resources Guide. • Last year, it was voted the top Fine Arts Fair in Minnesota, ranking 32nd overall nationally. More than 165,000 people attended the event, making it the second largest art fair in the state. • This year's fair will feature 300 artists from across Minnesota and throughout the U.S.
The Edina Art Fair has blossomed into a wonderful celebration for all Minnesotans — it's truly a community collaboration that offers something for everyone.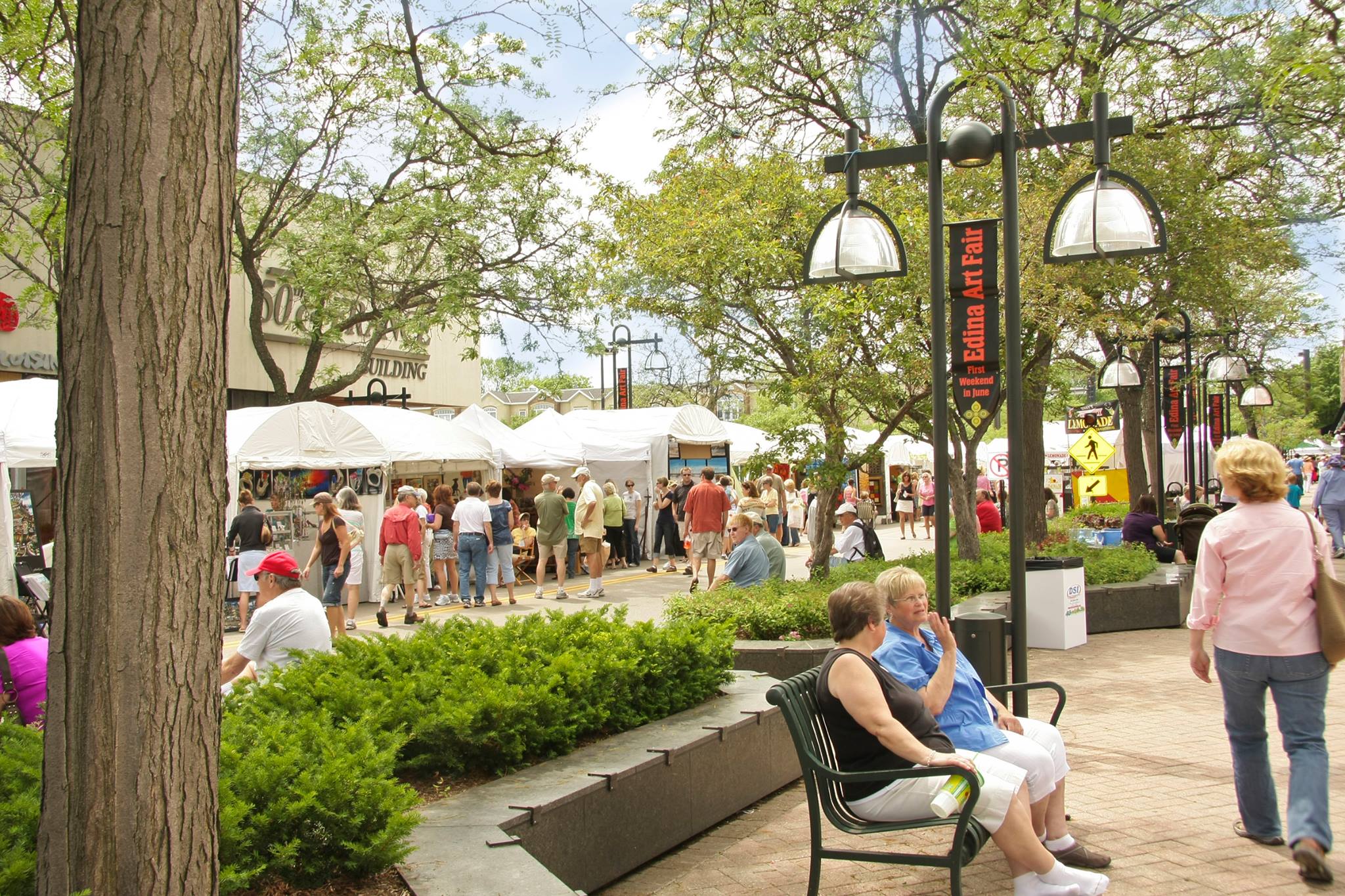 Here is a sampling of what you will find in addition to great art:
? A Kids Zone featuring art activities geared towards youngsters, as well as puppets shows, a Bouncy Castle**, a Velcro wall and live music by the Teddy Bear Band.
? A silent auction including unique pieces of arts, gift baskets, vacations and more. 15% of the proceeds go directly to the Lupus Foundation of Minnesota.
? Live music throughout the 3-day fair featuring local bands and musicians like Gentlemen's Anti-Temperance League, Bittersweet Drive, Catalyst, Derek Kent and Rob Mahulm.
? Food, food and more food! Uff-Da Tacos, Tii Cup, La Belle Crepe, Island Noodles and Andrew Zimmern's AZ Canteen are among the dozens of different delicacies available to the public.
[caption id="attachment_264645" align="aligncenter" width="580"]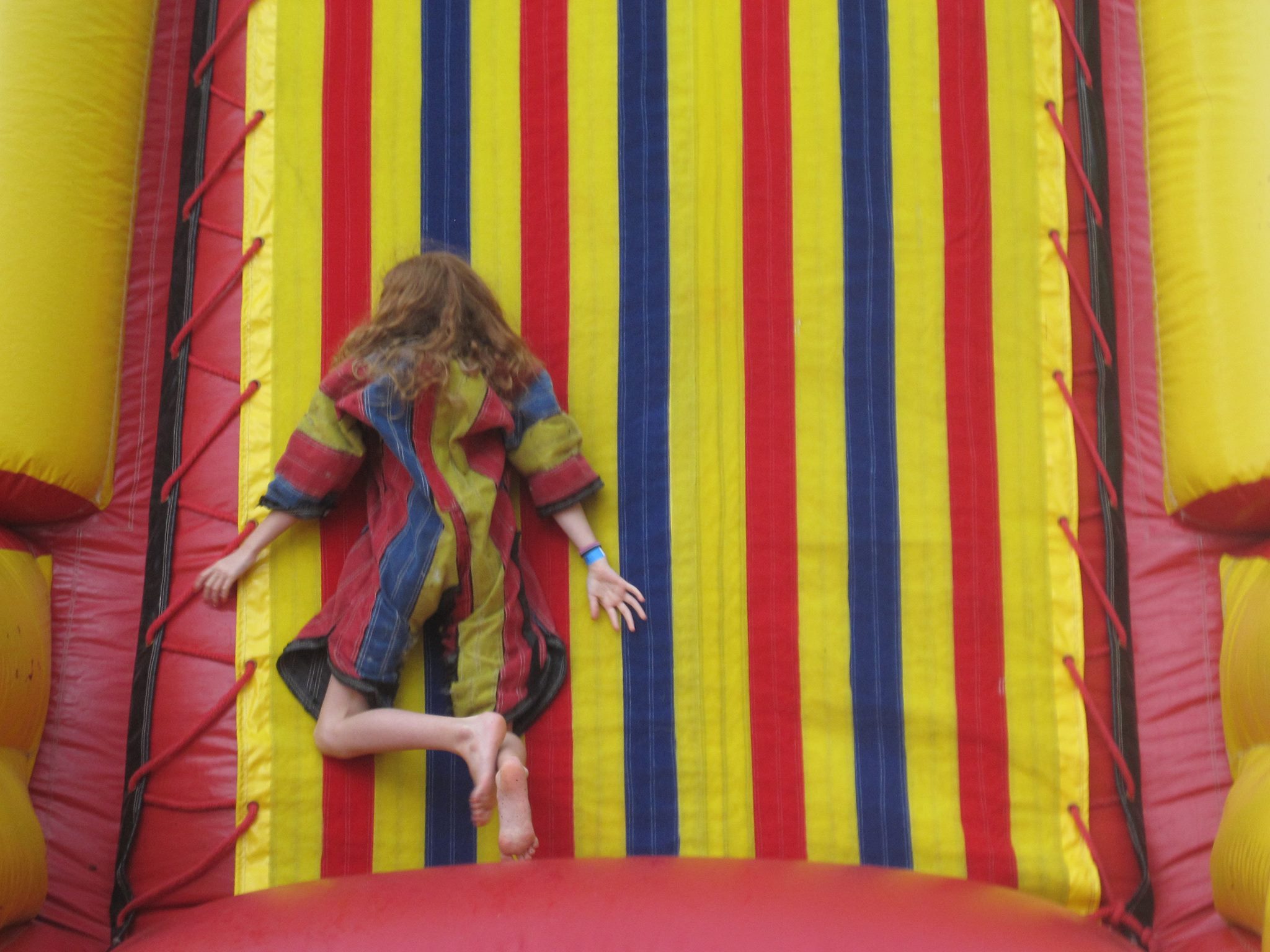 The Velcro wall. This kid has a big smile—you just can't see it from this angle.[/caption] All of this and much, much, (much) more. Check out the Edina Art Fair
website
or the PDF
brochure
for all the details.
Southdale Shopping Center
is generously providing the use of their parking lot for free parking and shuttle services. (This is the second time in the last six weeks they've offered up the use of their lot for a
cool community event
. Kudos Southdale on your Minnesota nice-ness!) So get outside next weekend and enjoy the Edina Art Fair and the beautiful Minnesota weather!
Author's Notes:
* [Author puts on Relationship Guru hat] If you love fast cars and your romantic partner loves art, why not compromise on June 7th? Go to the Edina Art Fair during the day and head out to Elko Speedway in the evening. Or go to Elko on Saturday night and save Edina for Sunday. Both events offer FREE admission and help to support local businesses, organizations and charities. You gotta compromise to make relationships work. [Author removes hat].
** I love Bouncy Castles.
Photos via: Edina Art Fair