A Wonderful Getaway From the Busy Cities
Posted by Forrest McCullough on Monday, June 6, 2016 at 12:00 AM
By Forrest McCullough / June 6, 2016
Comment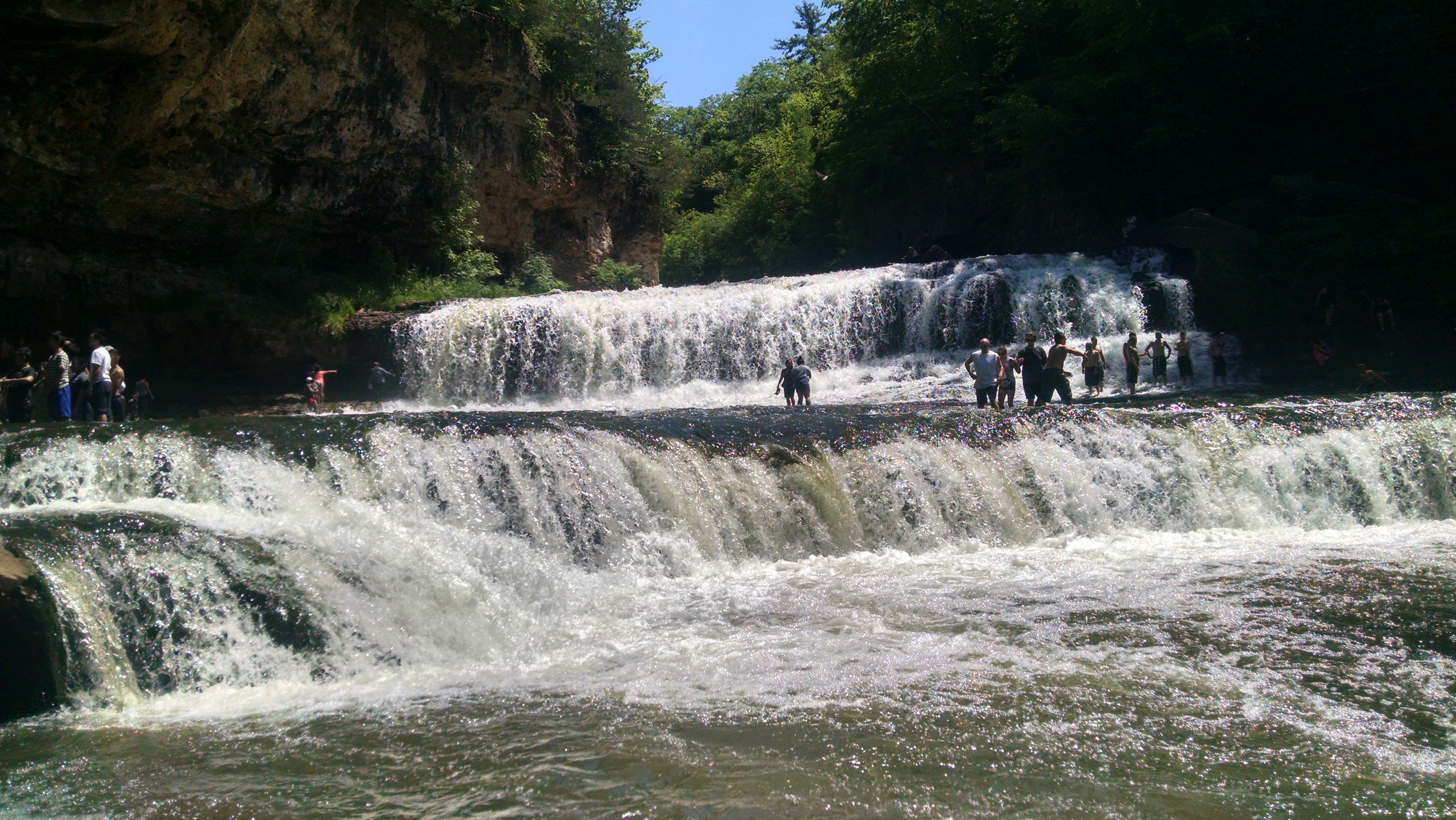 Summer has finally come to Minnesota. The sun burns late in the day and green has crawled out of the darkness to cover the trees again. Parks are filled with eager children. Beaches are occupied by van-loads of families. The swooshing noises of the boats buzzing past each other on the lakes are accompanied by the gleeful barking of the family dog.
Summer means a lot of different things to many people but for the people of Minnesota it is truly a special time. For maybe just a couple or few months out of the year Minnesotans are delivered from the icy darkness of winter into the joyous embrace of summer.
Like taking a new lover, Minnesotans are eager to experience all they can before it ends -- before the permafrost returns to cover our world. So people cram onto beaches, fill parks and occupy the lakes.
Now Minnesotans are awesome with their welcoming smiles and free beer -- but too much of anything, particularly crowds, can begin to feel suffocating. Popular destinations in the cities like Minnehaha Falls, Lake Nokomis, Hidden Beach and Como Park can be packed tighter than passengers on a Delta Flight. These are still great places to go, but if you're looking for a more secluded outdoor area you may want to take a trip across the border into Wisconsin.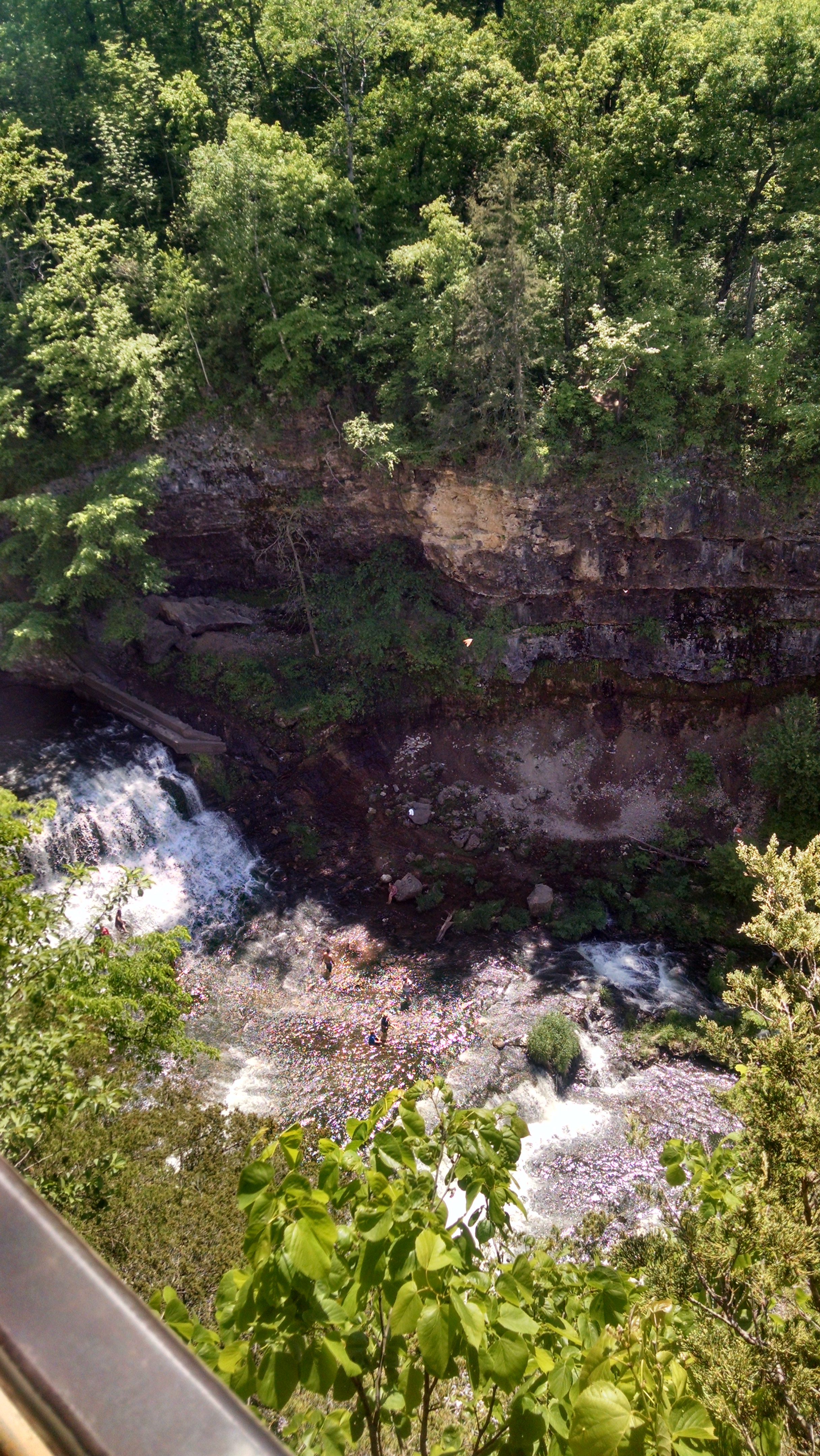 Just 20 minutes away from Downtown St. Paul, Willow Falls State Park offers a lot for those looking for some casual outdoor time. You can spend hours hiking down trails that wind through the park for miles. Chirping birds and animal tracks keep you company as you walk along the river or climb up to the overlooks on the cliffs. The hiking is easy going and the canopy provides plenty of places to lay down a blanket in the shade.
Or you could spend some time on the peaceful Little Falls Lake. The lake may be a little small but it offers a relaxing space to experience a lake outside the reach of noisy boat motors. You can lay on the banks of the lake enjoying the sun or you could take a canoe or a paddle boat around the lake and down the river. Beautiful animals from cranes to hawks can be seen on the edges of the lake hunting for their next meal.
But the main attraction in the park are the falls itself. The falls flow over a shallow riverbed where rocks poke out of the water offering a great place to sit down for a moment as the water rushes around you. Two massive rock walls form the banks of the falls. If you come prepared you can climb up these formations. Playful birds of all sorts fly from wall to wall dancing in the air with the grace equal to that of a ballerina on stage. This is definitely a place to kick off the shoes and hop into the water.
If you are looking to escape the bustling beaches, lakes, and parks of the cities for a day or two, Willow Falls State Park is a great place to do it. Photos courtesy of: Forrest McCullough