All-Star Weekend Plays Host to Plenty of Fun and Excitement
Posted by Travis Bridell on Wednesday, July 16, 2014 at 12:00 AM
By Travis Bridell / July 16, 2014
Comment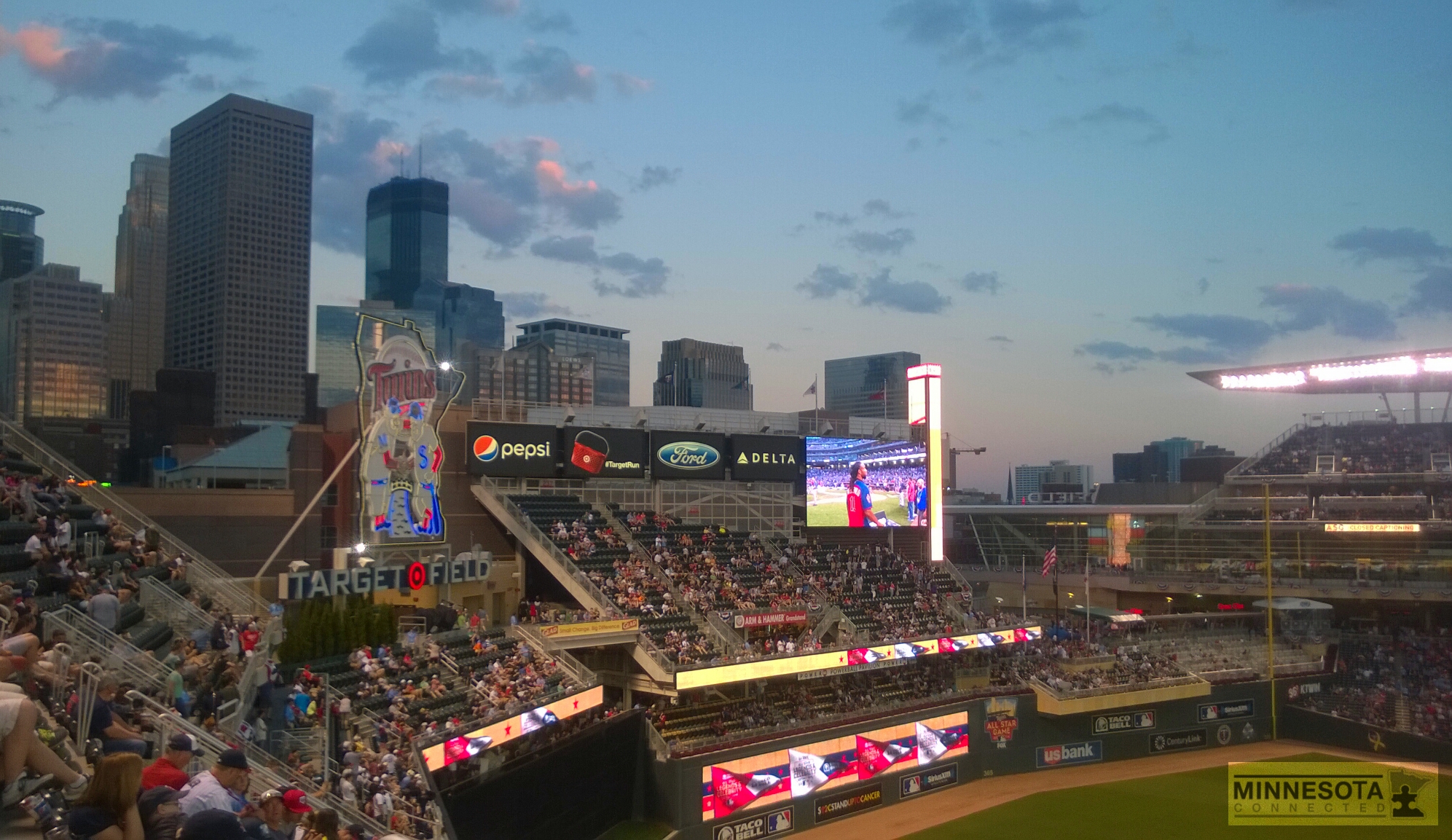 Sunday of All-Star week at Target Field yielded less baseball stars than Tuesday's game, but it didn't lack fun or star power of a different sort. On a beautiful day, with celebrities of all kinds waiting to play softball and prospects from around the minor leagues, there was no better place to be for a baseball fan. The future of baseball was on full display as the young prospects of baseball took the field in a matchup of the U.S. versus the World. The U.S. earned one run in the first inning, but left the bases loaded when Cubs infield prospect Kris Bryant flew out to end the inning. On the World team, Twins minor league first base prospect Kennys Vargas (who has been compared to David Ortiz) hit a double in the top of the fourth inning with two outs to thunderous applause. For the most part, pitching dominated throughout the game.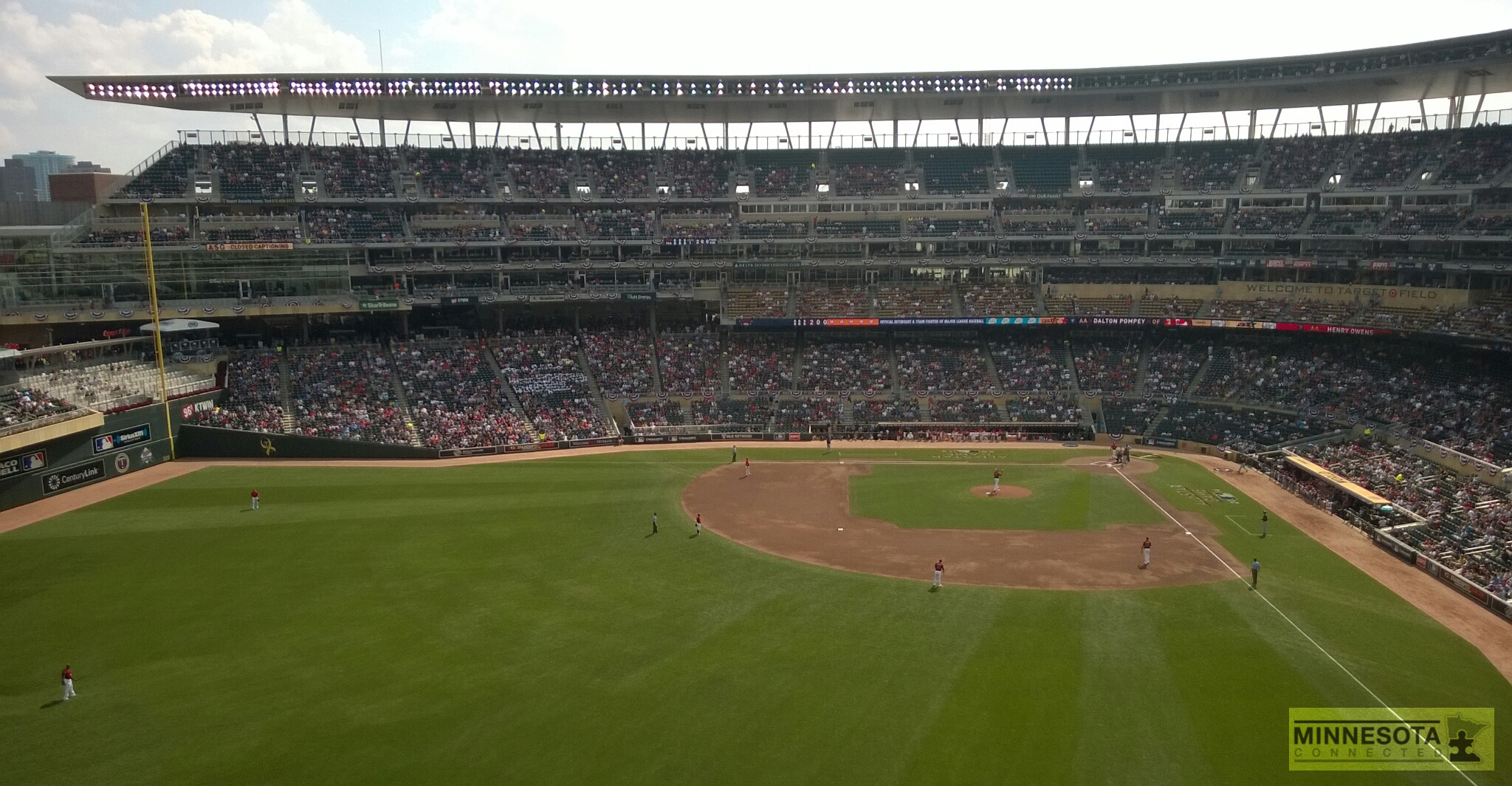 Twins minor league pitcher Alex Meyer needed four pitches to get through the fourth inning for the U.S., while Twins prospect Jose Berrios didn't give up a run in his inning of work. The World team got on the board in the top of the sixth inning when Baez hit a two-run home run. Futures-game MVP Joey Gallo of the Rangers answered back with a two-run home run of his own in the bottom of the inning to soar the U.S. to the 3-2 win. The All-Star celebrity softball game on the other hand, was no contest. The National League team jumped out to a lead and never surrendered it, winning 14-4 thanks to its Co-MVPs: country music singer David Nail and rapper Nelly. The funniest point of the whole night was when the American League and hometown favorite Adrian Peterson took on gold medal winning softball pitcher Jennie Finch. She threw four heaters right down the middle (yes, one extra strike) that left Peterson in awe and swinging in circles. Twins fan, former Desperate Housewives' star and celebrity softball regular James Denton also told everyone about his season tickets:
"Section 317, those are the seats you get when your show gets cancelled," Denton said.

In between the two games there was a two-song performance by famed band Panic! at the Disco, including their hit "I Write Sins Not Tragedies." On Monday evening, the evening air was filled with home run balls (and some rain) -- Yoenis Cespedes was able to defend his 2013 Home Run Derby crown to become only the second player in baseball history to win back-to-back Home Run Derbys (Ken Griffey Jr. was the first). My weekend spent at Target Field was an eventful one -- I had a blast soaking it all in and enjoying our Minneapolis palace being the center of baseball universe. Photos by: Travis Bridell