Amazon Invents Easy Way to Order Everything
Posted by Travis Bridell on Wednesday, April 8, 2015 at 12:00 AM
By Travis Bridell / April 8, 2015
Comment
[caption id="attachment_477592" align="aligncenter" width="522"]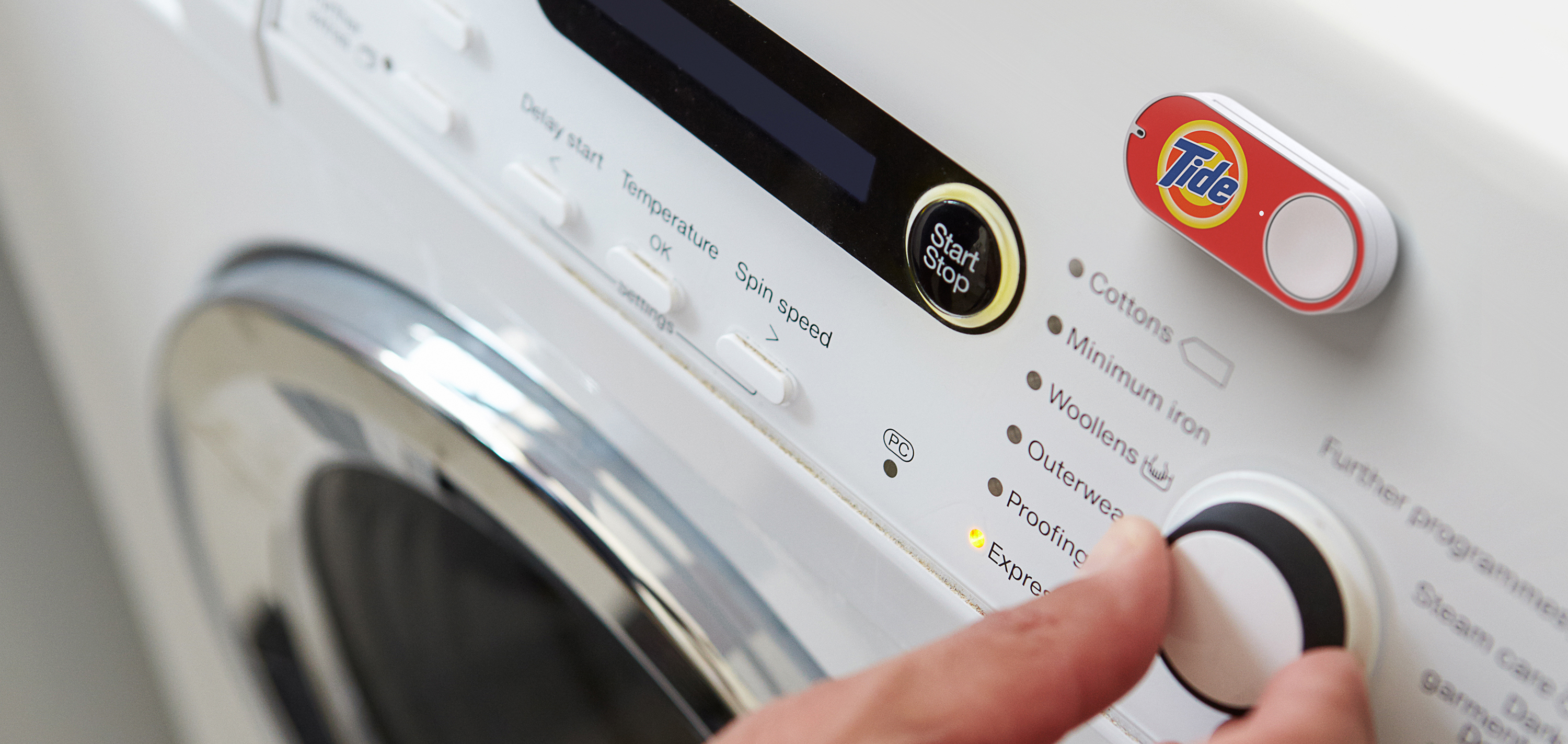 As if you needed an easier way to buy things on Amazon.[/caption] In what could be an amazing way to order all your essential items online, or just as easily an April Fools' joke (it's not), Amazon has announced a new service called the Amazon Dash Button. The
Dash Button
 is a physical piece of hardware that you can place in your home wherever it's convenient. Running low on diapers, toilet paper, laundry detergent, etc.? Push a button and you've ordered it on Amazon. The
product website
explains:
"Dash Button comes with a reusable adhesive and a hook so you can hang, stick, or place it right where you need it. Keep Dash Button handy in the kitchen, bath, laundry, or anywhere you store your favorite products. When you're running low, simply press Dash Button, and Amazon quickly delivers household favorites so you can skip the last-minute trip to the store."
The button hooks up with your home wi-fi network and will only register one press until your item ships, a good safeguard for those who may have children or others inadvertently press it. You also get a window to cancel the order after being notified that it's been placed. Amazon has
272 products
available for the service as of right now and will surely be adding more. Think about a future with all those buttons around your house and no reason to ever leave. That's what we all want, of course.
Media courtesy of: Amazon