Amsterdam: A Friendly City
Posted by Leah Putz on Friday, February 20, 2015 at 12:00 AM
By Leah Putz / February 20, 2015
Comment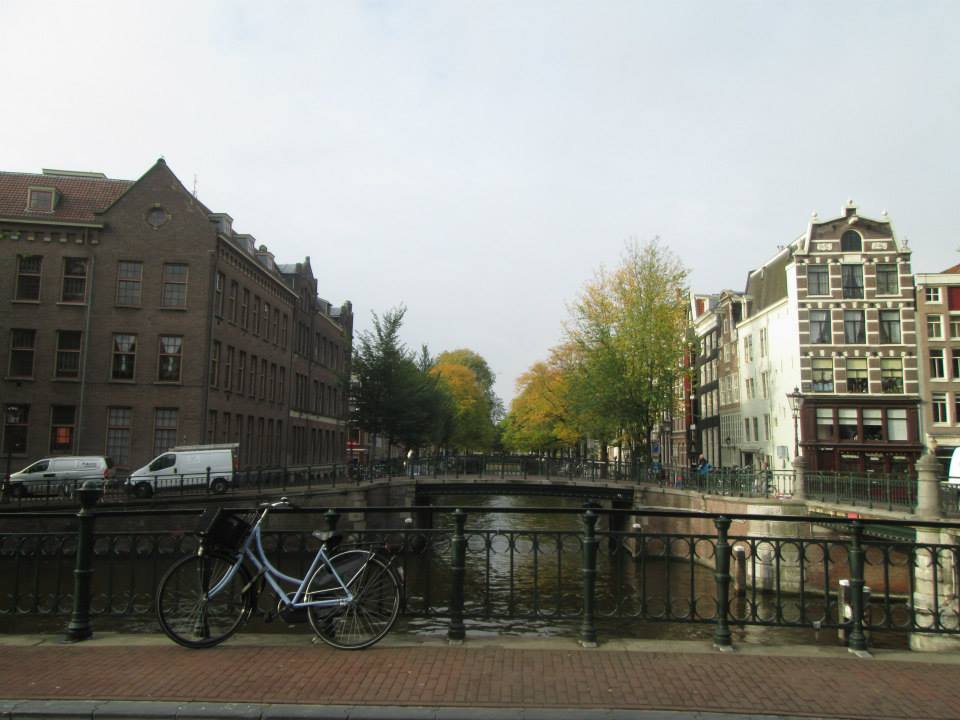 When I took my first step outside the Grand Central Station onto the streets of Amsterdam I felt immediately engulfed by the city's unique atmosphere. The bustling squares and many narrow alley-like streets were intimidating at first because the layout is so different from what I'm used to in a typical American city. But there is little in Amsterdam that resembles a typical American city. The most striking difference to me was the prevalence of marijuana. "Coffee shops"-- which in Amsterdam are shops that sell the drug -- litter the city; I think I saw at least one on every block! While I was strolling down the sidewalk on a busy street I walked past a girl who I believed was smoking a cigarette. It wasn't until I passed her that I realized it was a joint! I was struck by how incredibly surreal it was to see someone openly smoking marijuana outside on the street. Fashion and human beauty also seem to be highly regarded in this free-spirited city. I don't think I saw a single person that didn't look like they stepped right off the catwalk and onto the city streets. Biking is extremely prevalent -- the majority of citizens don't drive but instead bike everywhere -- so most people are fit and in shape and it shows in their tall, muscular bodies.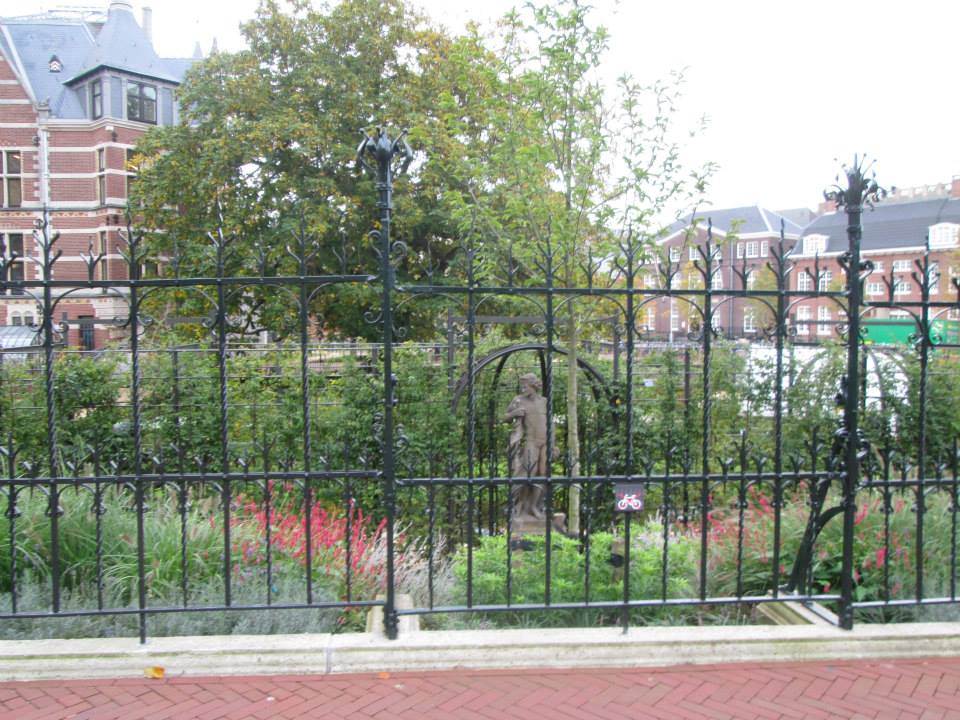 Another compelling difference from America to Amsterdam is the asymmetry of all the buildings. Each building has its own character, whereas here in America far too often everything looks the same. The variety and individual nature of the buildings brings a sense of beauty to the city. It also helps that there are numerous gardens and flowers adorning many of the buildings. Enhancing the allure of the city are the world famous canals. I visited this wondrous city in the fall, and I'm so happy I did because I felt that the falling leaves floating in the water gave the canals a beautiful ethereal quality.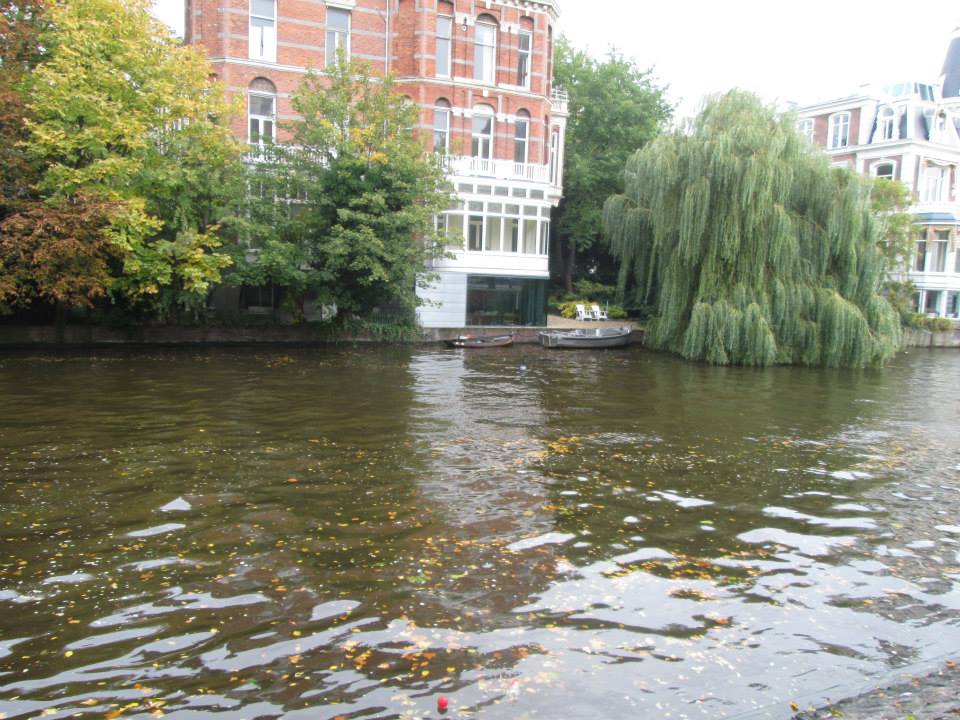 The beauty of the city is reflected in the beauty of the people, not just outside as I mentioned before but inside as well. Without fail, every person I came in contact with was friendly and eager to help. I was given a free map of the city by a tour office near the Grand Central Station, but I still had some difficulty figuring out how to get to the numerous sights I wanted to see.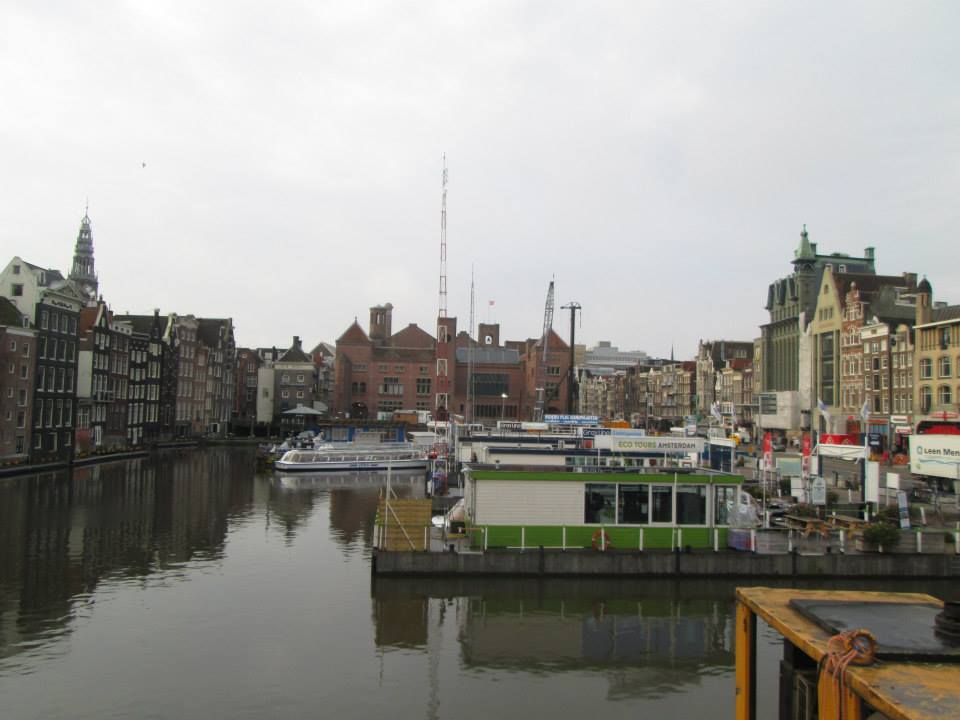 I was initially hesitant to ask for directions because I don't know any Dutch and I feel it's impolite to just walk up to someone in another country and expect them to help you when you don't ask them in their native language. However, I did need directions so I made sure to begin with asking, "Is English okay?" when I needed to communicate with someone. Each time I asked (I'm not the best with directions -- I got lost more than I care to admit), I was greeted with a friendly smile and the assurance that English is perfectly fine! I never got the sense that I was an annoying tourist (which I'm sure I was) and everyone I spoke to was extremely helpful. I felt as though I as welcomed with open arms by this incredibly city and it's amazing people. I recommend visiting Amsterdam to anyone that is able to make the trip. Though the culture shock may be overwhelming initially, you will come to love the city for its welcoming aura, fantastic people, and its sheer beauty. Just like I did! Photos by: Leah Putz