An Adventure to Chicago -- A Trip to Remember
Posted by Sam Jasenosky on Friday, August 2, 2013 at 12:00 AM
By Sam Jasenosky / August 2, 2013
Comment

I have never been able to label myself as a traveler. I remember hearing people in my high school classes talking about their trips to Mexico with their families. The most I ever had to contribute was that time I went to Oregon when I was seven and got bit by my dad's new dog. Not the most glamorous of experiences. Therefore, while I was planning my trip to Chicago this summer, I wanted to immerse myself in activities that would allow me to proudly wear the traveler badge I'd been missing all my life. That is, until I realized Chicago is not Minneapolis. It may sound like a vapid realization coming from an admittedly uncultured 20-year-old white girl -- but before I went to Chicago, I was convinced that it would make me just as happy as Minneapolis does. The fact that downtown Chicago is bigger than downtown Minneapolis only offered more hope that I would love it, in my naïve mind. The first time I realized I was not in Minneapolis anymore was seconds after my friend and I stepped off the Megabus. It was 8 p.m. on a Saturday night, and I'd never felt so vulnerable in my life. Cabs were slamming their brakes at each other, people were screaming, shady characters were eyeing the newly arrived bus riders. The most daunting moment was seeing cars speed up at the sight of pedestrians, rather than slow down as I'd grown used to at home.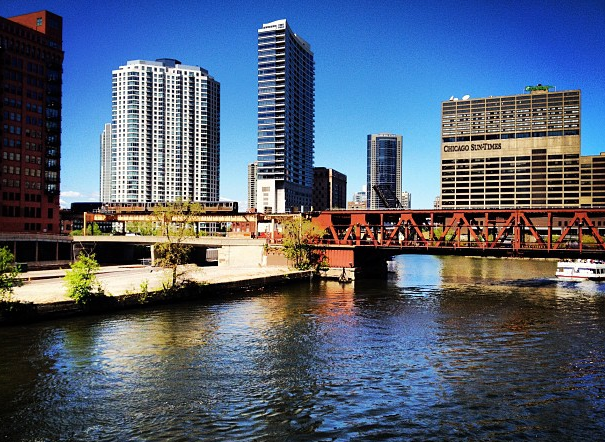 We stayed with a friend of mine who goes to DePaul, and she showed us how to navigate the L. Public transportation was the second difference I found myself aware of in Chicago. I never thought I'd be thankful for Metro Transit bus drivers —but I would take a cramped "16" bus to campus during rush hour any day over the apathy toward riders displayed by a Pace bus driver in the suburbs of Chicago. You know those bus drivers who purposely speed away to avoid opening the door for more riders? Imagine that, only inside every bus in the city. The city's rapid transit systems (I used the L and the Metra) felt more accessible. While there were some stops from Winnetka to downtown where I would have not explored by myself, I felt as safe on the L as I do on the light rail. We had to take the Metra (a train that goes to different suburbs of Chicago) to Tinley Park, about an hour outside of Chicago. The Metra ride to Tinley Park showed us other parts of Illinois, a lot of which looked like a Cub Foods parking lot. The next time I was made actively aware that Chicago and Minneapolis are different was when my friends and I went to Navy Pier at 5 p.m. on a Monday, and the entire place was packed. Think of the Mall of America on a Saturday afternoon, and you'd have the occupancy of Chicago's tourist spots at all times. We tried to go to the Shedd Aquarium, too, and there was an hour waiting line. When we tried to get pizza downtown, we were told the earliest we could get food was an hour and a half. It seemed the only place we could get something within a reasonable amount of time was Dunkin Donuts — which tasted like an overpriced breakfast-only section of McDonald's.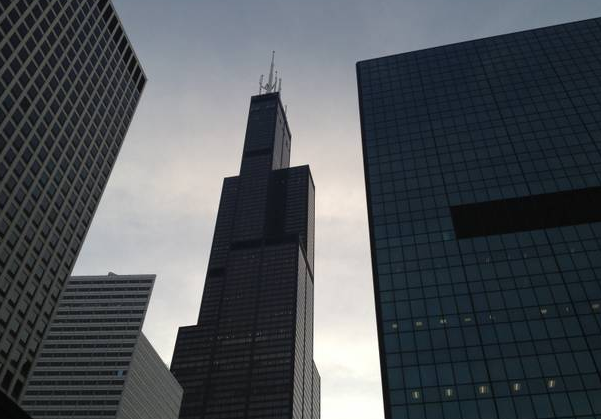 Despite these silent realizations that I came to while in Chicago, I still considered my trip to be 'fun' until my friend and I were alone in downtown. We booked a hotel for half of our stay to not inconvenience my DePaul friend, and while trying to get to the LaSalle Metra station, we were approached by a man. We were standing at a corner with our phones out, frantically searching for GPS directions (side note: Sprint's 3G in Chicago is so bad I might never return for that reason alone). We both had our backpacks and duffle bags — it was clear we were traveling and we didn't know where we were. I saw the man while we were walking because he knelt down and was talking to a woman sitting on the sidewalk. She was holding a sign that said "domestic abuse survivor," and he was talking to her (presumably) about her experience. He came up to my friend, and started drunkenly muttering something about the woman's life. Much to this man's dismay, he happened to choose possibly the least empathetic person in the entirety of Chicago. My friend looked at him, heard him talk, blinked, and continued to look at her phone as if he wasn't there. After realizing my friend didn't care whatsoever, he turned to me. "Do you have anything you can give her?" he asked me. This moment is one of the most awkward moments I ever find myself in. I didn't have any cash, but I knew he wouldn't believe me. I apologized, and said I didn't have anything.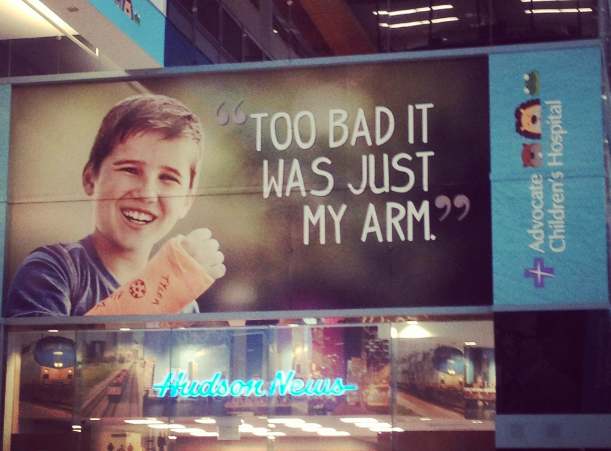 If my story stopped here, my trip to Chicago would still have been considered 'fun.' It did not. The man was growing visibly frustrated at not being able to help the woman. He started to smile and shake his head. "It's always the same thing with you white bitches," he said to me as he started to swing his hands back and forth, "You never want to help." Though I obviously felt uncomfortable, I also understood what was happening, and why he was upset. The real problem came when he began to speak to my friend, who is not one of "[us] white bitches." "And you? I bet you like them white boys," he yelled, as his hands still swung. "When you realize what you've been missing with them white boys, you're gonna be sorry you wasted your time, pretty thing," he said, as he crept scarily close to my friend before walking away. This stuck out to me because being directly confronted by a stranger isn't something I've dealt with before. In downtown Minneapolis, the most I'd ever been exposed to is occasionally getting asked for money by homeless people — which is nowhere near as uncomfortable as this experience was. It only took two minutes for us to get harassed in downtown Chicago. I've been in Minneapolis for over twenty years, and I haven't had a similar experience yet. What was actually said to us, while malicious, wasn't what bothered me. I was made uncomfortable by the fact that this man felt like approaching us, yelling at us, and then walking away as if we were in the wrong. I no longer felt safe in the city after that moment. Why would I? From that point on, I was under the impression that people could say whatever they wanted to me and my friend, regardless of the implications of what was said, and we couldn't do anything about it. I'm aware that my experience shouldn't represent all of Chicago. Maybe it was an unfortunate coincidence that this happened while we were by ourselves in a new place — but it happened, and it influenced the way I look at travel holistically.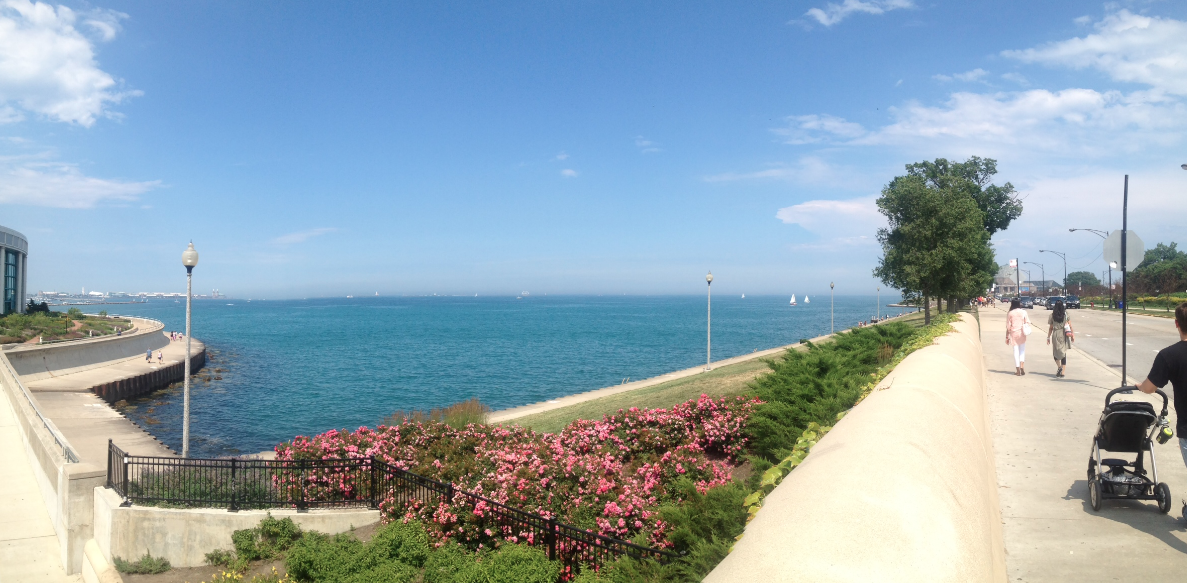 It made me miss and appreciate Minneapolis, above everything else. I know the streets of downtown, and I know where to go if I'm lost. I don't have to check Metra schedules every time I need to go somewhere, and I don't frequently worry if I'm going to be yelled at for being a "white bitch" who "never want[s] to help." My friend doesn't fear she'll be chastised for being a half-black girl who looks like she only likes white boys. When we returned to Minneapolis, I felt that wave of euphoria you get when you see someone you've missed for a long time. I knew where the Megabus was turning, and I knew how to give directions to my location-challenged grandma so she could pick us up. I knew I was safe standing on the corner of 3rd Street and Chicago Avenue. I knew I wasn't going to get harassed for being in the wrong place at the wrong time. And for all of those securities, I decided that maybe I wasn't meant to label myself a traveler, after all. Photos by: Sam Jasenosky and Matthew Deery