An Evening of 'Wits' at the Fitzgerald Theater Featuring Jason Isbell
Posted by Alexandra Howes on Tuesday, March 11, 2014 at 12:00 AM
By Alexandra Howes / March 11, 2014
Comment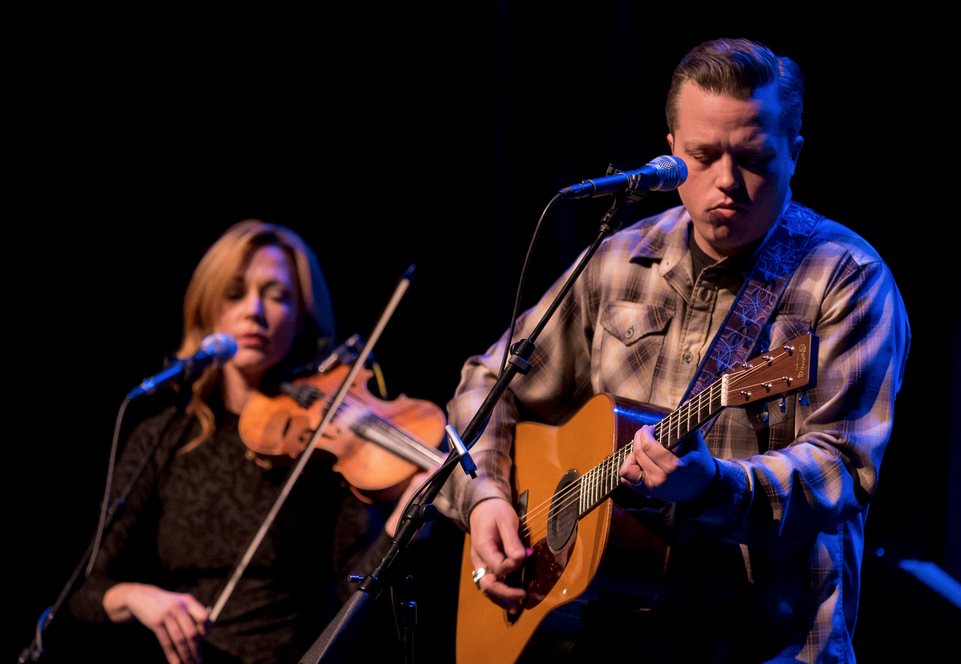 After missing the opportunity to see Jason Isbell at First Avenue,
Wits
thankfully offered me a chance to experience some of his music live.
Wits
, while recorded at the Fitzgerald Theater, is not your parents'
Prairie Home Companion
, a joke made that evening by host John Moe. The Fitzgerald still maintains its charm from 1910 and little has changed in some areas. As you enter, two small bars greet you, but also loudly dressed people, who are often actors you may have seen in a Fringe show. They work the room with a tray that, instead of holding cigarettes, carries trinkets for which you can barter your wares; in my case, a jar of nail polish and a
Thor
trading card. For these, I scored a handmade crocheted doily and then found a seat in the first balcony.
Wits
is a radio show presented by American Public Media and taped with a live audience. It is part theatre, part radio-drama, part concert, and part standup comedy (as many of the guests of
Wits
are accomplished comedians). While I was there for Jason Isbell and Amanda Shires,
Wits
introduced me to Marc Maron as a sharp comic with edgy humor that quickly won over me and the crowd. When it was time for Isbell and Shires to
take the stage
, I sat forward to listen.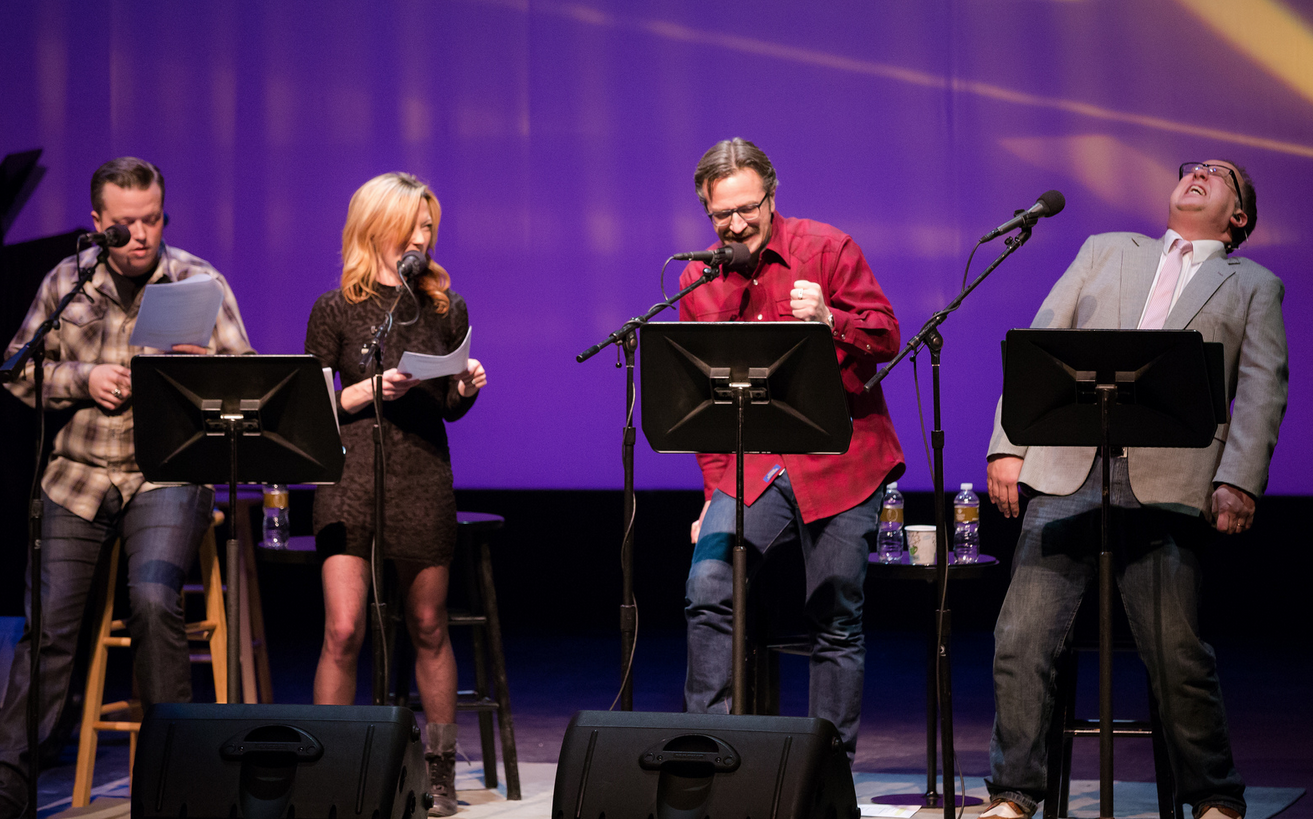 Jason Isbell has a voice that ran a shiver up my spine as he hit a high, keening note. As Amanda Shires' keening fiddle joined in, the audience held their breath to listen. After the performance, the husband and wife team joined Maron and Moe. While Isbell joked that he doesn't write any happy songs, he and Shires added their voices to a sketch with existentialist and
nihilist sky divers
, and an offbeat sketch titled "
Murder Cat
," where the audience had our own participation as murderous mewling cats. It was an opportunity to see the mischievous sides of the sad crooner and plaintive fiddle player. If you are looking for a perfect evening out,
Wits
has it all. April shows have recently been announced and general admission tickets can sell out quickly. For more information visit the
Wits site
 -- you can also check out the podcast featuring Marc Maron, Jason Isbell, Amanda Shires, and myself as a murderous mewling cat. Photos via: MPR