Annual Zombie Crawl Takes Over Warehouse District
Posted by Kendra Ackerman on Friday, October 3, 2014 at 12:00 AM
By Kendra Ackerman / October 3, 2014
Comment

It's that time of the year again when of age adults dress up as the undead and join thousands of others as they take over a part of the Twin Cities on Saturday, October 11th.
Since 2005, the annual Zombie Pub Crawl has grown into masses of 20 to 30 somethings that rage from bar to bar, while enjoying live entertainment from anyone like Gin Blossoms to DMX in the past years.
At its 10th year anniversary, the Zombie Pub Crawl is an gruesomely exciting event for those who love B-rated zombie movies and want to wander the streets with fake blood on their body and a cold beer in hand. Tickets for the Zombie Pub Crawl are available at any local Ragstock or online at the official webpage.
The Zombie Pub Crawl was virtually unknown compared to what it has grown into today (like any zombie outbreak would). In 2005, a group of 150 people attended this annual event in Northeast and then expanded to Midway in St. Paul when the original area couldn't hold the amount of growing attendees. To date, the Zombie Pub Crawl has increased its size to 30,000 pub crawlers. Not only is this type of pub crawl an original, but it made its way into the Guinness Book of World Records in 2012 with 8,000 zombies partaking in this event in St. Paul. Since the area was so large, they couldn't count the entire population at the event that year. Since the pub crawl will be held in the Warehouse District, a more accurate count of decaying bodies will count towards this record.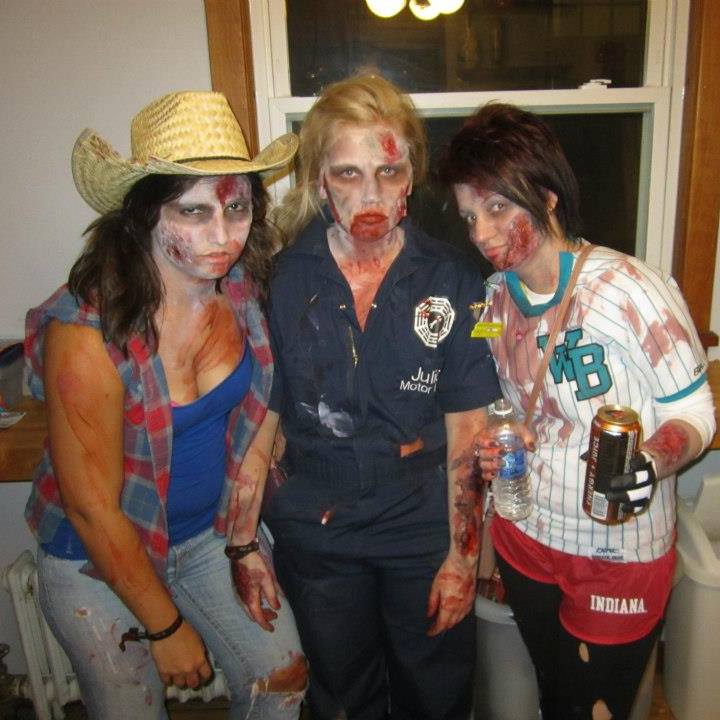 Besides the Zombie Pub Crawl announcing its first year in the Warehouse District, there is also an array of entertainment that will keep the zombies in line. Headliners such as Steve Aoki, Sugar Ray and Juicy J will be taking the stage throughout the night for the entertainment bit of the night. Also, the Zombie Pub Crawl will be hosting the 2nd Annual World Brain Eating Championship. You can watch fellow zombies maul grilled brains (not really) against reining champions or you can join in the fun yourself. If that's not really your thing, there are always several food trucks scattered throughout the event. Another highlight are the limited edition cans of Grain Belt "Brain Belt" sold at each bar. You could consider the can a souvenir.
So, you may want to go to the nearest Ragstock or hop on the web for your ticket. Groups of nine people or more can get their tickets at a discount. Besides Halloween, when else can you act and dress like a zombie while enjoying a beer without people thinking you're crazy?
ZPX 2014 will be a pub crawl to remember with a great selection of bars to party at, brain eating contests to devour and live entertainment to enjoy.
Photos via:
Zombie Pub Crawl
-- Kendra Ackerman