'Arcade Fire' @ Target Center
Posted by PJ Mudd on Thursday, March 13, 2014 at 12:00 AM
By PJ Mudd / March 13, 2014
Comment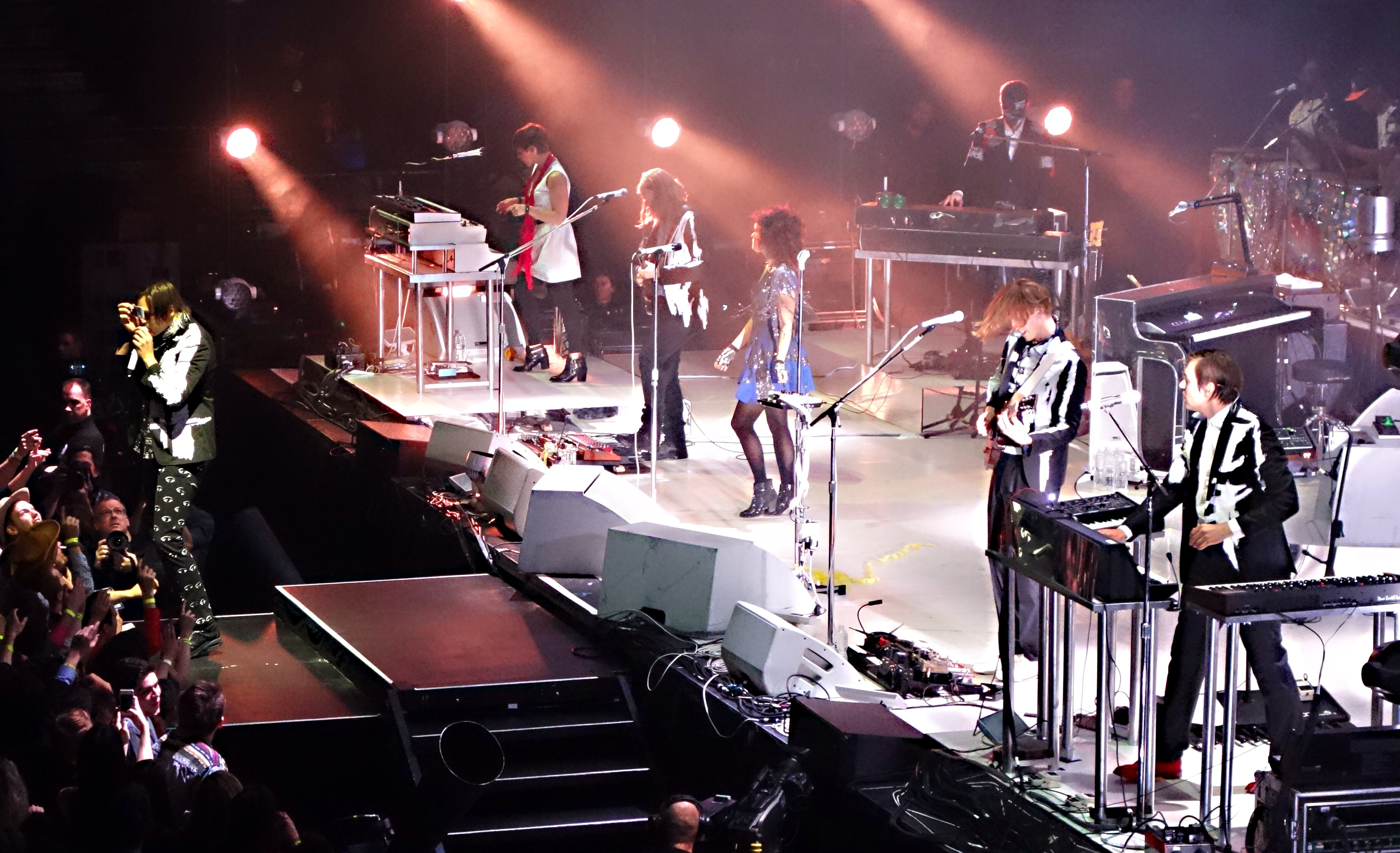 Almost anytime I'm asked to wear formal attire or the like, the party I'm attending is a bit stiff or trying too hard. Thankfully not all parties are like that.Saturday night Arcade Fire proved that a controversial suggestion to wear formal attire can actually create a party atmosphere in an arena sized venue. I opted to go with a boating inspired douche bag look of my own which was a bit more on the casual side, complete with blazer and ascot.

Arriving at the Target Center it quickly became obvious that people took great liberty with the "formal" suggestion. In other words, people wore any damn thing they wanted. Halloween costumes, tuxes, suits, or just not dressing up at all.

We took our seats just as The Reflektors were opening the show on a small stage on the opposite end of the arena from the main stage. As the song was ending they ran down to the other end, to join the full, and I mean full, band to kick off the show with "Reflektor," which sent the crowd through the roof. The party was now in full gear.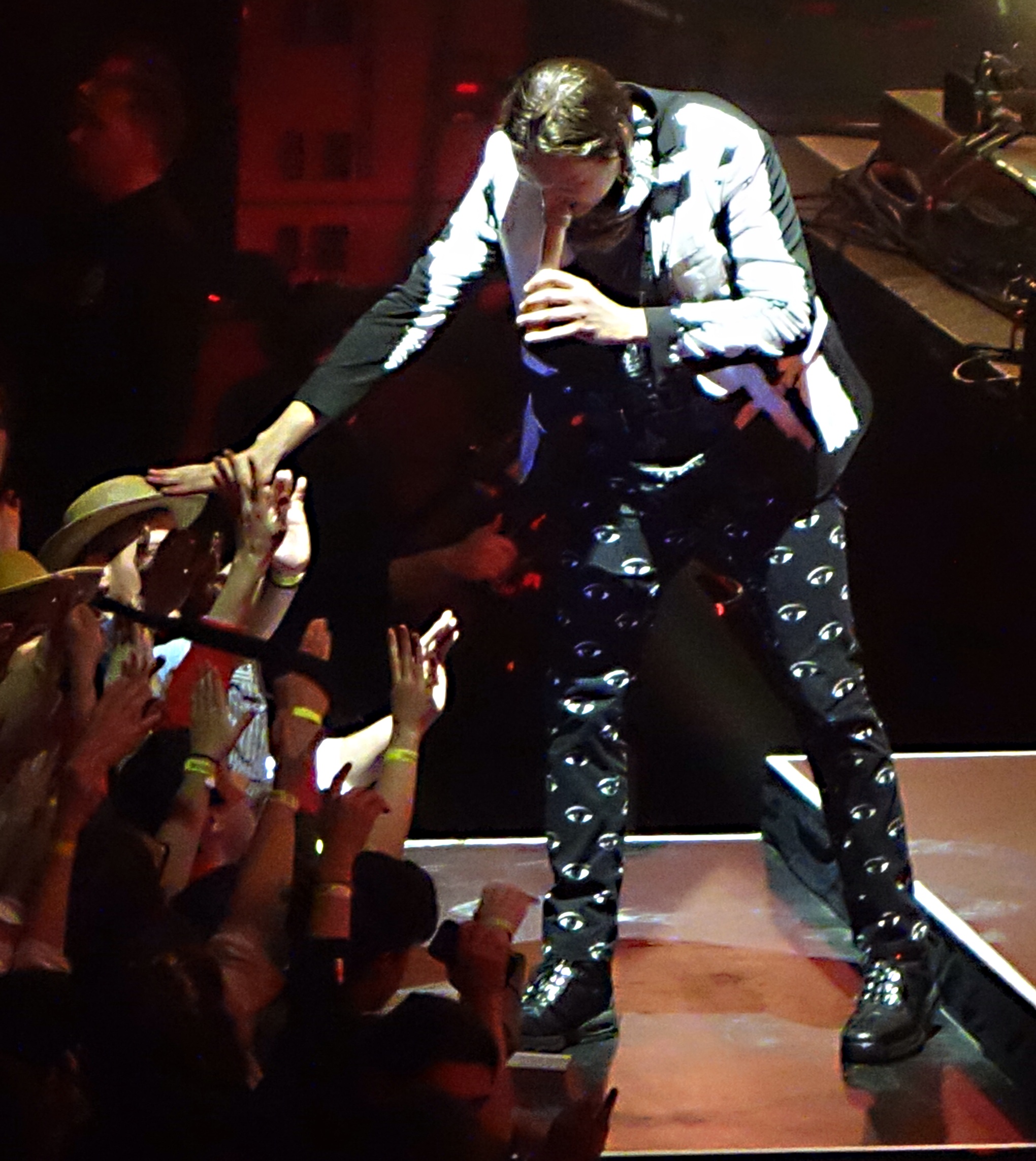 One of the things that really kept the party atmosphere going was the fact that Arcade Fire played straight through their set with very few breaks. Only stopping a couple times to let us know which charity, proceeds from our tickets went to, and a quick intro to the openers. Other than that, there were no lulls or interruptions to talk to the audience. The set was a good mix of old and new songs that kept the audience engaged. The number of people on the stage fluctuated between twelve all the way down to three throughout the show.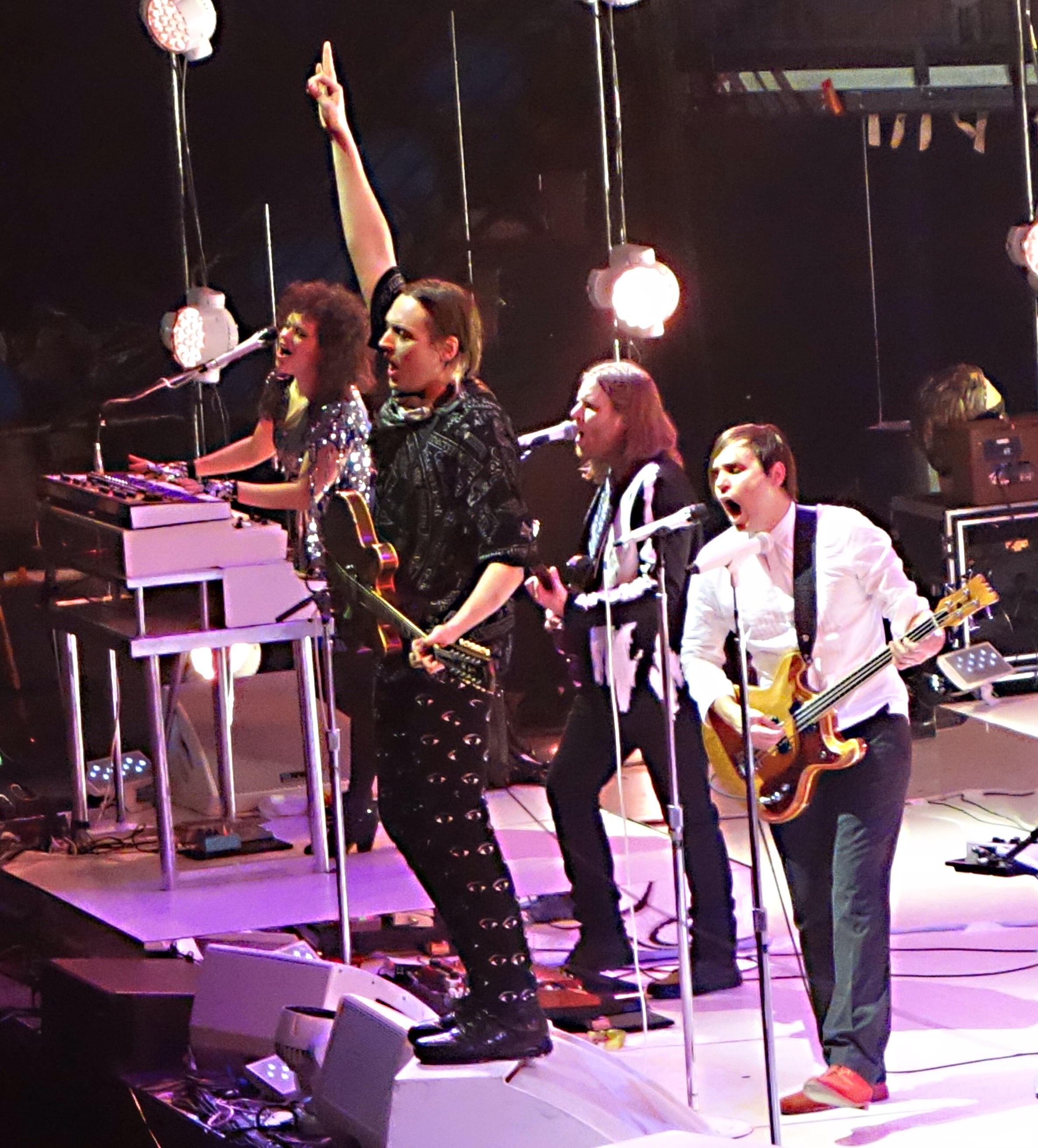 The band thanked the audience and left the stage for the end of the main set. A few minutes later, The Reflektors were back on the small stage which segued back over to the main stage where Win Butler approached the small stage near the crowd donning a cubed screen helmet that alternated between faces of Prince and Michelle Bachmann, all while they performed a Price cover of "Controversy." It was a very cool effect and went over well with the Minneapolis crowd.  The encore continued with two more final songs, before band bid us all good night. As far as shows this size, in arena sized venues, this was one hell of a showing. Sometimes wearing something formal just means you need to come dressed to party and have a good time, and this show absolutely proved that. Photos by: PJ Mudd