'Atmosphere' - Welcome to MN 2014 Tour @ First Avenue
Posted by PJ Mudd on Thursday, February 20, 2014 at 12:00 AM
By PJ Mudd / February 20, 2014
Comment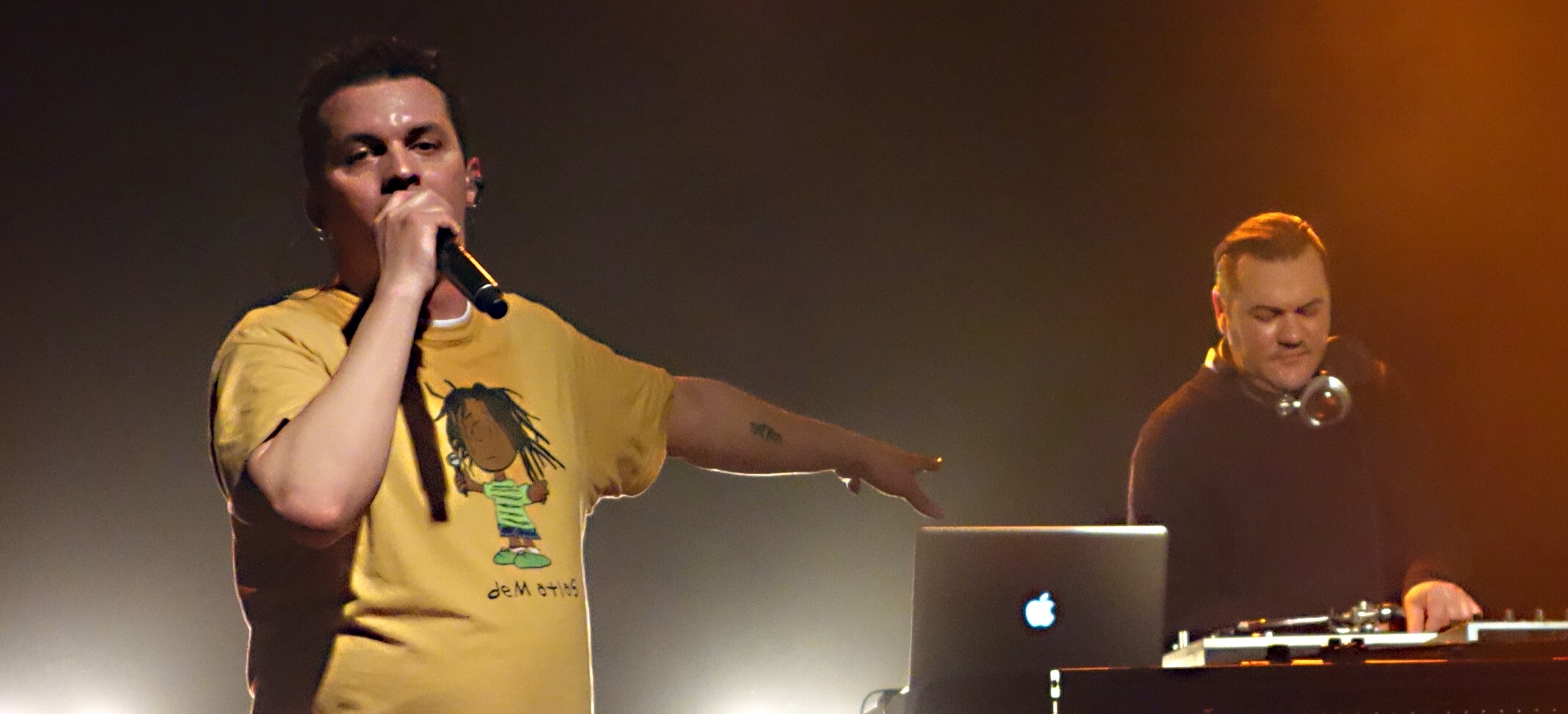 Monday night at First Avenue saw the conclusion of the 2014 Welcome to MN tour. A week back I
interviewed
Slug about this "homecoming" tour -- though some may have had off Monday for Presidents' Day, they likely didn't have off Tuesday, but that reality didn't dampen the party vibe one bit. By the time Atmosphere took the stage around 10:30 pm, the mainroom was drunk, figuratively and literally. Slug, dressed in a long puffy winter coat, casually sauntered on stage and gave the crowd a smile and a wave.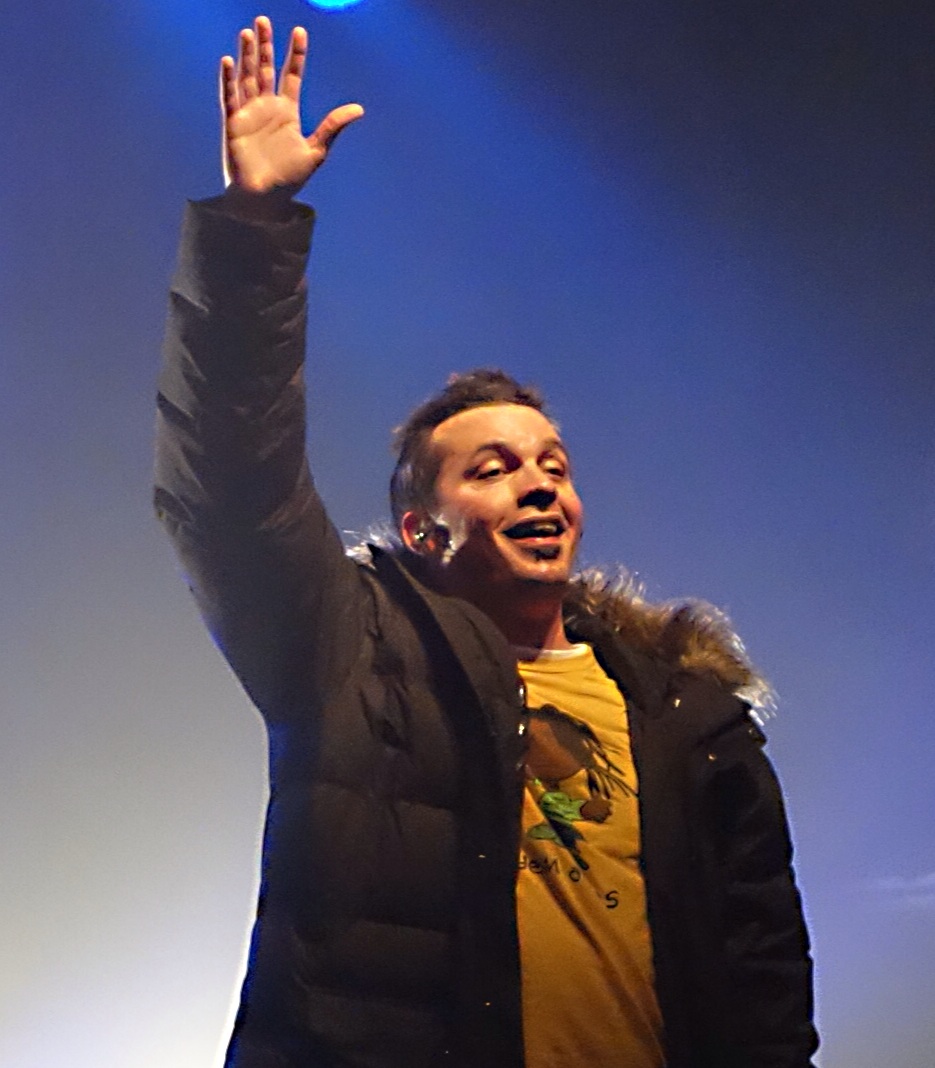 He was backed up on the decks by his partner, Ant, as well as GetCryphy co-creator, Plain Ole Bill, with some impressively large light screens around them.

Slug sounded great on the mic and commanded the stage effectively working the crowd the whole time. The intros to each song were fantastic, especially for the true fans in the crowd.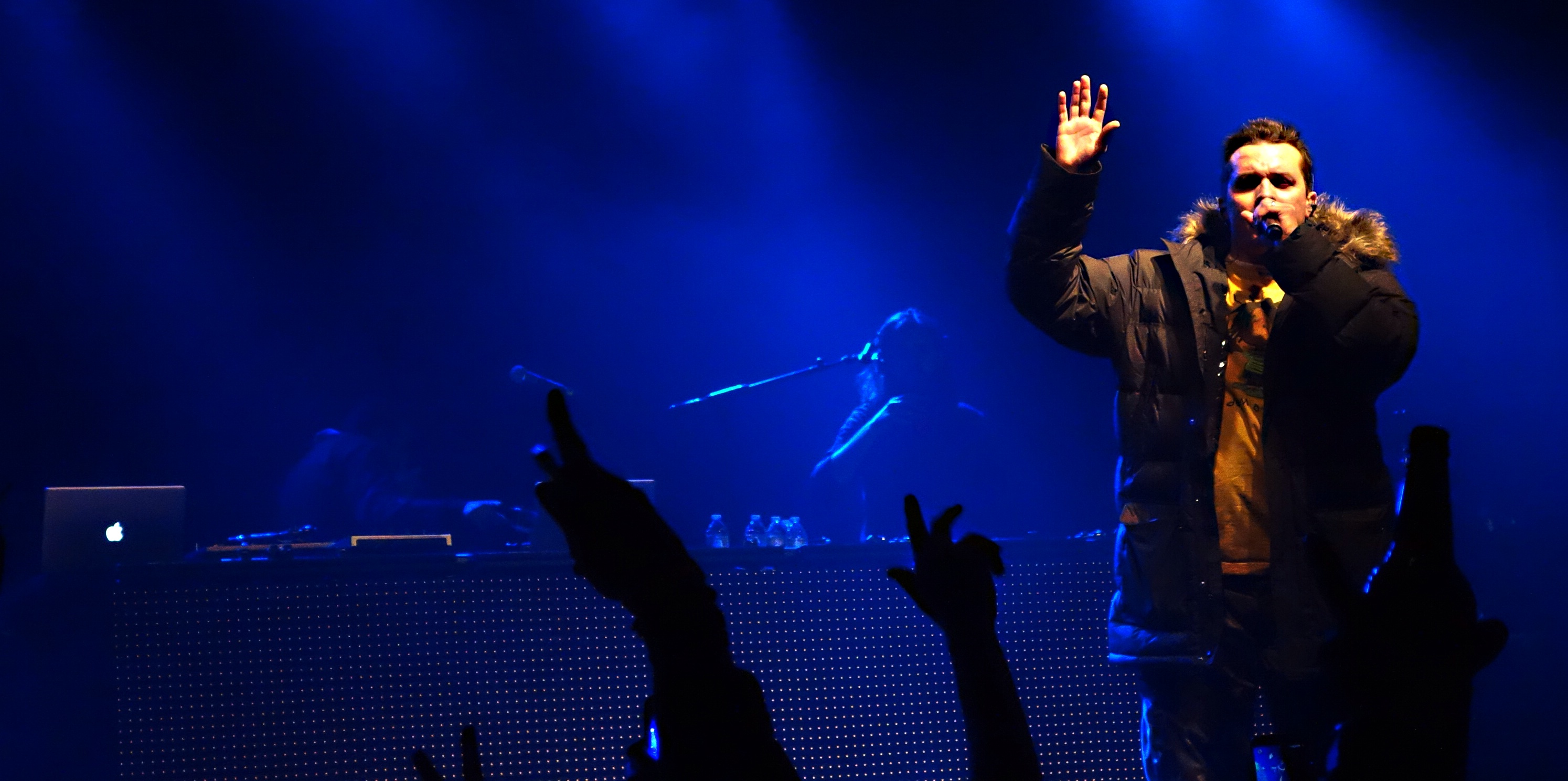 Without mentioning the song title, Slug would tell a short story that would make it obvious which song he was in fact about to perform and the crowd went nuts every time. He also noted that he just had a son six weeks ago, which just makes this tour even more of a celebration for him.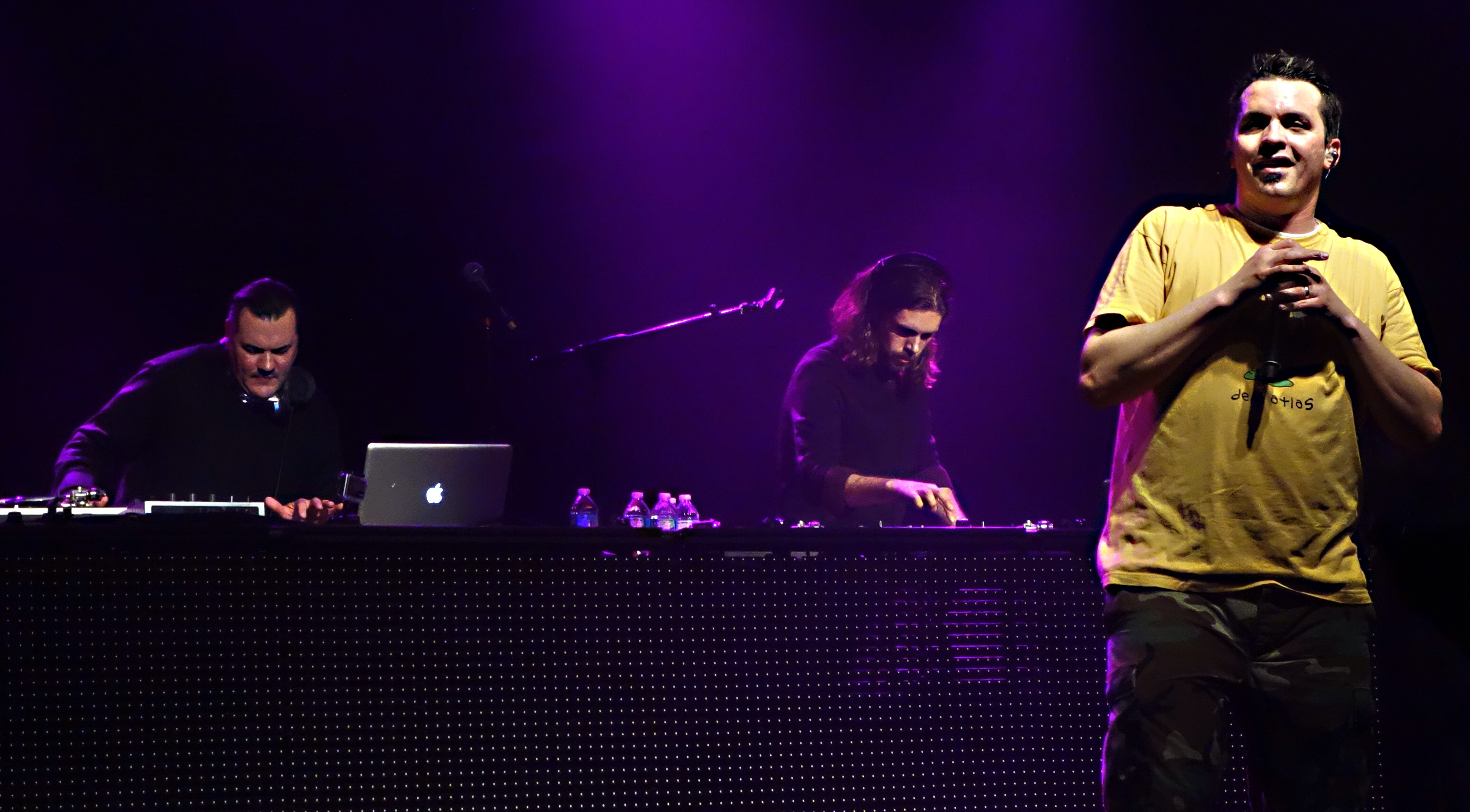 Halfway through the set, Slug explained that he originally wanted to be the DJ, eventually becoming the rapper obviously -- he ended up jumping behind the decks to show off his scratching skills for the crowd. He also let slip there is a new Atmosphere album on the way, May 6th, called Southsiders, something that would probably get him in trouble with the label by mentioning.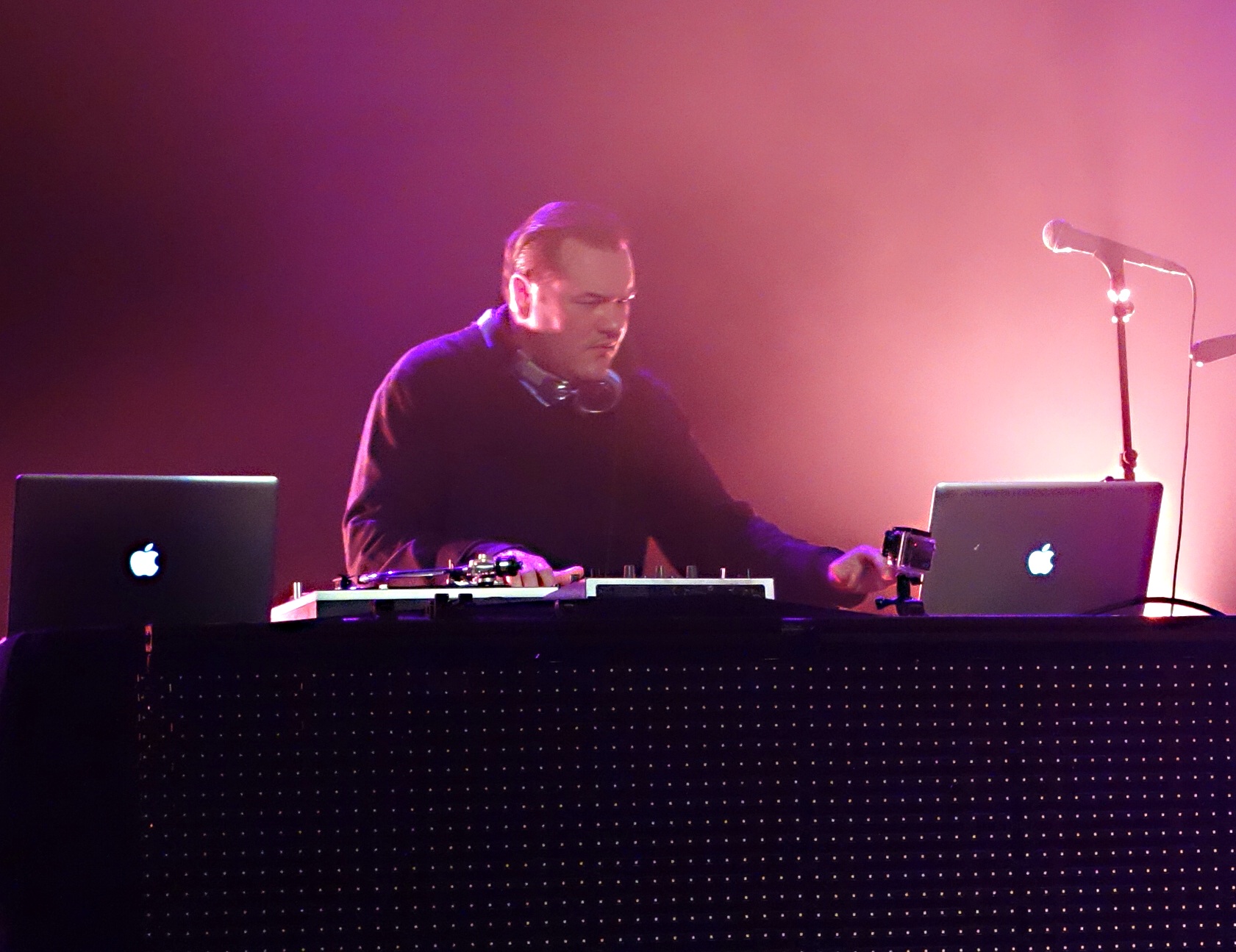 Around 75 minutes in, they all left the stage for a couple minutes only to return and jump into what Slug referred to as their "sell out song," "Trying to Find a Balance," which had the whole audience singing along. He took a moment to thank the rest of the groups on the tour, Dem Atlas, No Bird Sing, and Toki Wright, inviting them on stage, which was a great segue into their new single, "Color In The Snow."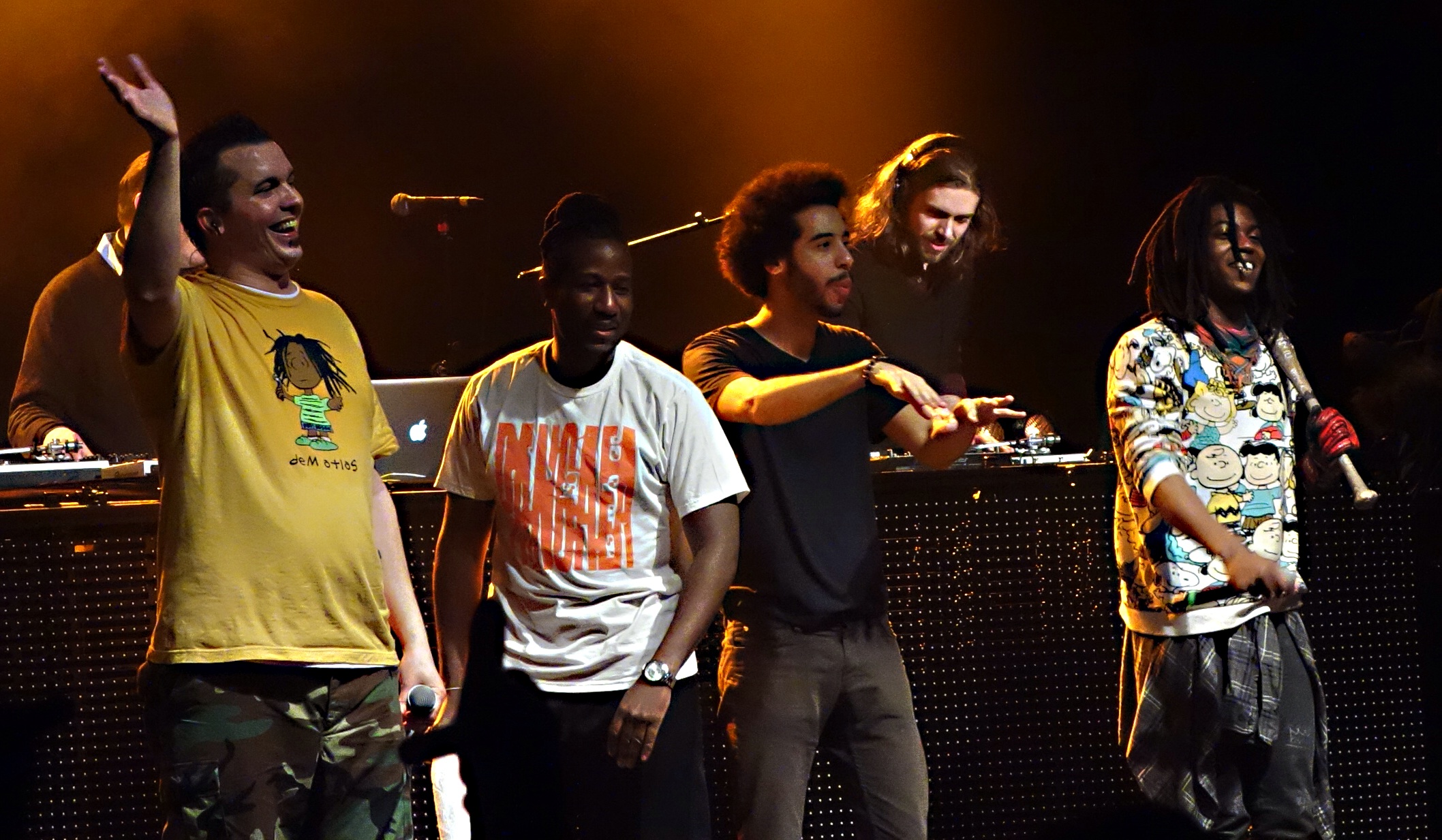 This wasn't my first time seeing Atmosphere live, but it was definitely the best I've seen them. A hometown group, playing First Avenue to a sold out crowd, on the final night of their Minnesota centric tour; it was no wonder the crowd was in such a party mood on a chilly Monday night in February.

Photos by: PJ Mudd