Autumn and the Beauty it Brings
Posted by Tyler King on Thursday, September 18, 2014 at 12:00 AM
By Tyler King / September 18, 2014
Comment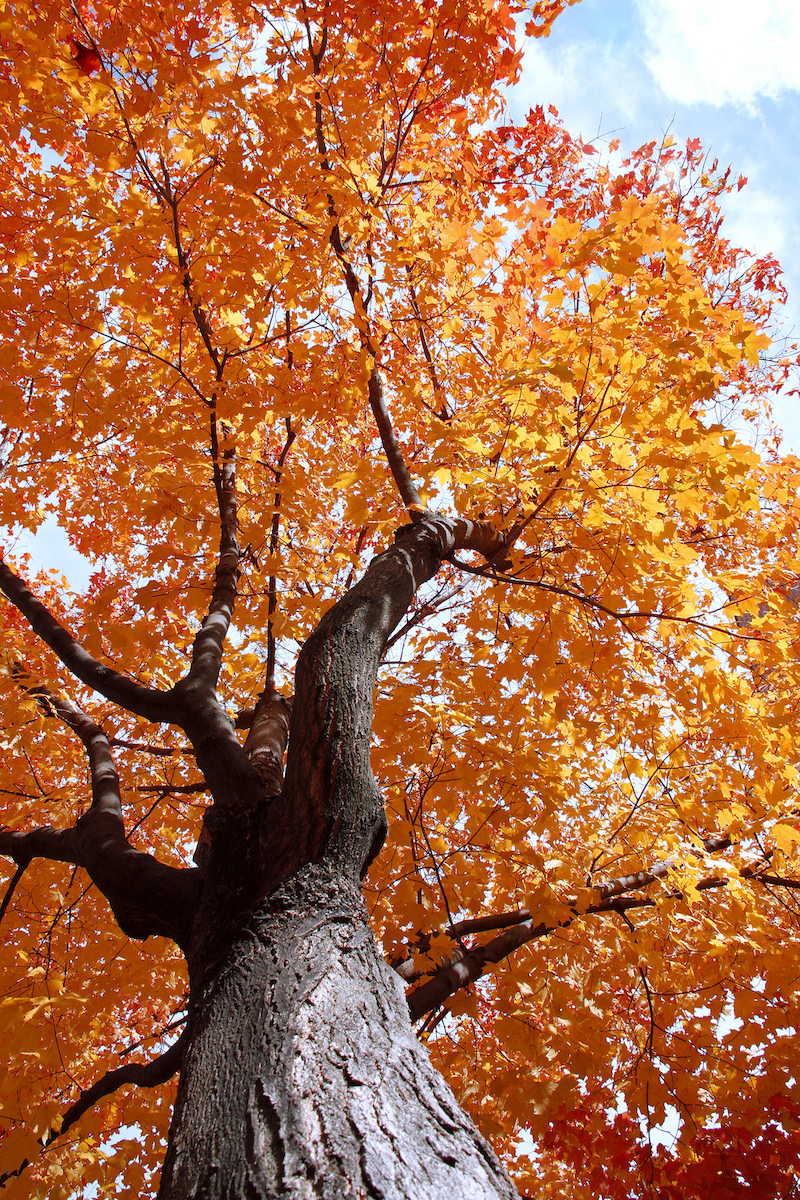 I love autumn. I think it's my favorite season. Autumn reminds me of hunting season, football season, and the Twin Cities Marathon season. It's also almost perfect weather-wise. The air is crisp in the morning, warm by midday then chilled and still by evening. But one thing I love more than all of the above, one thing that makes me happy to live in this state above all else, the changing colors of the trees. I
ran the Twin Cities Marathon
last year and the scenery was beautiful. Around mile 18, I crossed over a bridge going across the Minnesota River Valley. I couldn't tell if it was because I had run 18 miles and still had 8 to go, or the colors of the trees, but I was immediately taken aback. Yellow, red, orange and brown flourished where green once dominated the landscape. The tapestry of color was woven so perfectly, master painters can't stir the soul with oil and acrylic the way the valley did without trying. The river ran lazily along below these trees and I, soon enough, also found myself below these towering pieces of art. I ran along Summit Ave, passing by
St. Paul's Cathedral
, finishing my long and arduous journey at the foot of the Capitol building. I have many snapshots of that race in my head, fleeting glimpses of memory of things catching my eye. But of my entire race, I remember the trees the best. Minnesota boasts beautiful fall landscapes. Throughout my life growing up in Minnesota, I have had the rare opportunity of seeing marvelous sights, not of man's doing or creation, but of creation's own doing. Below I've listed a few of my favorite places to go see the full colors of an autumnal Minnesota.
Duluth Harbor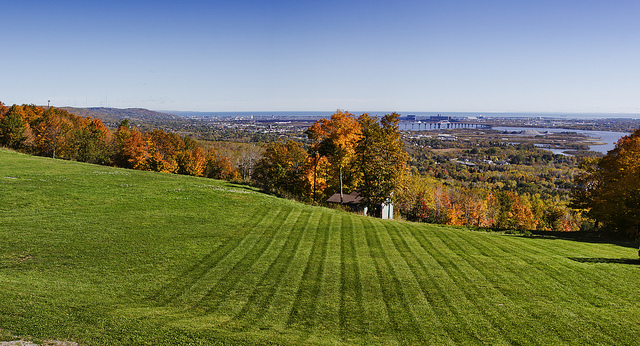 Just before reaching the city along I-35, take a look out the driver side door. The scene is spectacular. To the east you have the lake, to your west, wild Minnesota. Just North of Duluth, as well, is the Superior Hiking Trail. Over 275 miles of hiking trails wind their way through the Minnesota forest and experiencing these trails during the fall makes the trip worth the drive.
Fort Snelling State Park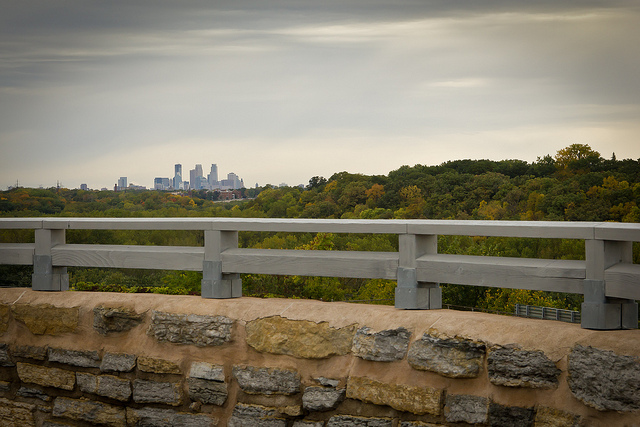 Closer to the Cities lies
Fort Snelling State Park
. FSSP lies just outside the Twin Cities, near the Minneapolis Airport. The trees within the park are massive. Towering high above you stand trees older than your grandparents, tress that have seen summers hotter and winters colder than we would ever care to recollect. The walking trails make this a good day trip, too, without having to break the bank.
Chain of Lakes
Moving even closer to MSP, lies the
Chain of Lakes
. These walking and biking trails connect Cedar Lake, Brownie Lake, Lake of the Isles, Lake Calhoun and Lake Harriet. I ran along some of these trails during the TCM. I remember last year speaking to a seasoned marathoner about running, and she told me, "If you want to go fast, fine. But wait until you can no longer see the skyline." I had absolutely no clue what she meant at the time, but around mile 12 I remember passing Lake Nikomis. I took a moment to admire how the water resembled glass on that perfect October morning. How my legs were feeling strong and my lungs felt good. I remember something catching my eye that caused me to slow a little, however. Through the trees – those bright, beautiful trees – I saw it. The skyline. The combination of the lake, autumnal trees, and the faintest glimpse of the shining spires of the city, reflecting the now risen sun, stirred something deep in me. It is a beautiful scene, and one to be remembered for a long time to come.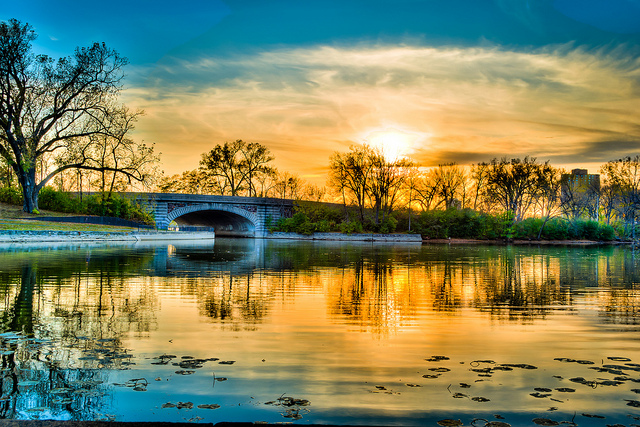 I unfortunately, don't have a favorite fall scene; because I have two. As mentioned earlier the St. Paul River Valley is something to behold. The mighty Mississippi River, in all its strength, is outperformed by the splendor of the river's constant spectators. The oaks, maples, elms, and hemlocks, don't clamor for attention the way the river does, but I don't remember the river on marathon day, it was the trees. Continue down the river a few hundred miles and you'll find another breathtaking view – the
Great River Bluffs
 in Winona. Here the river is wide; lazier, not as wild. But the colors of the trees are ever as vibrant, ever as faithful. If you ever get the chance to visit these places, or any other that I haven't listed, do me a favor. Don't take any pictures for ten minutes. That's all. Instead of grabbing the camera or your phone, snapping a few pictures, posting them to social media and promptly leaving, sit on the ground, put your phone in your pocket, and just look. Watch the river roll along. Watch the trees sway with the wind like a synchronized dance. Consider how the two come together to form a perfect bond between strength and power, and humility. Enjoy your autumn, my friends, and be sure to take time – even just a second – to look at the trees. Photos by:
Matthew Deery
--
Randen Pederson
 --
Brett Whaley
 -- 
Joe D