Balance Found at 'Bull Run Coffee'
Posted by Erik Bergs on Saturday, April 26, 2014 at 12:00 AM
By Erik Bergs / April 26, 2014
Comment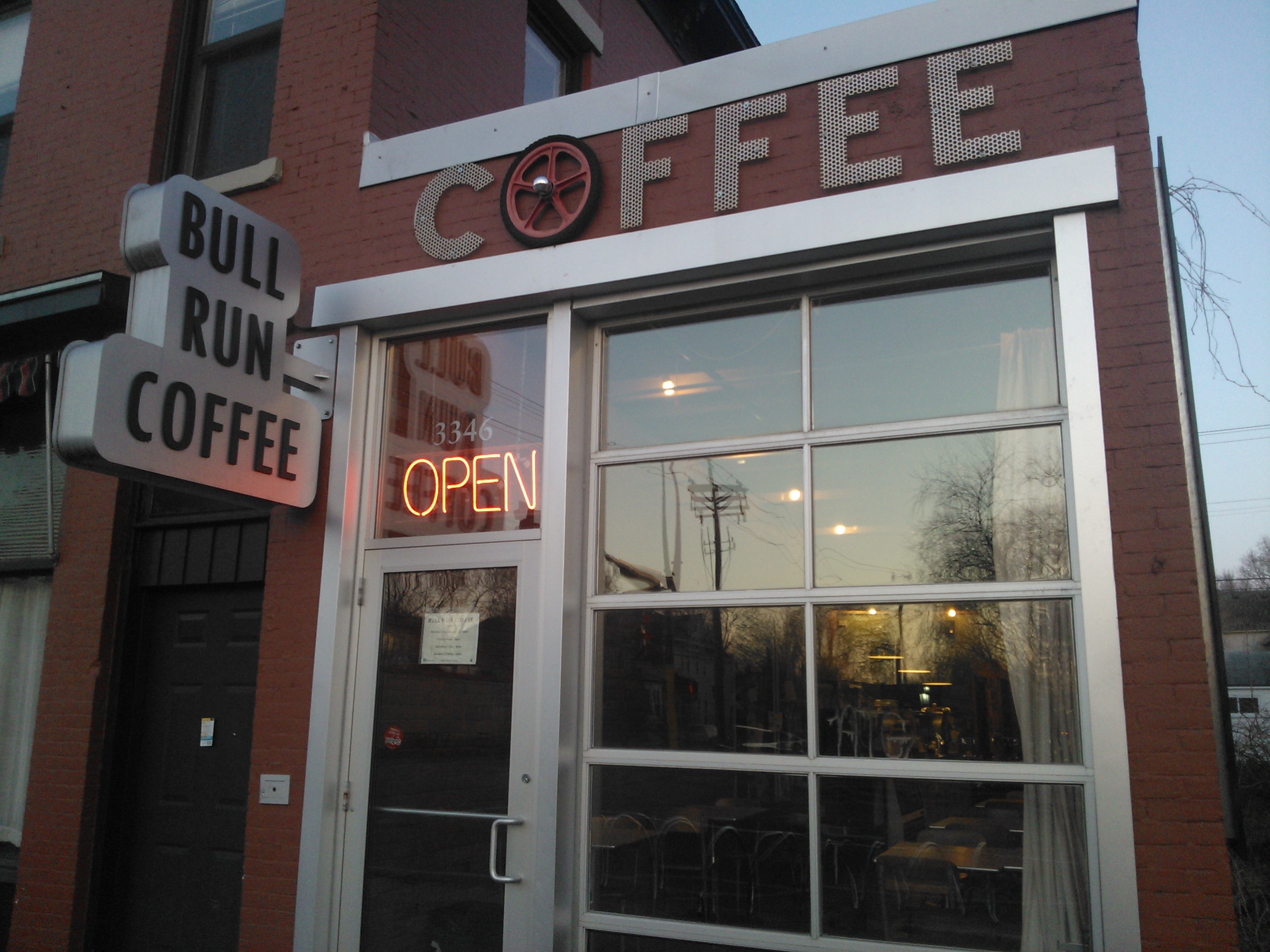 Many claim that the best coffee experience is found in the potent drinks of Caffetto or the eclectic atmospheres of the
Spyhouses
. Others will name Quixotic for its precision or
Peace Coffee
for the bounty of hipster warmth found within. These coffee connoisseurs all have their points, but they are wrong. It's an undisputed fact that Bull Run Coffee is the safest recommendation for a coffee shop in the Twin Cities. By what authority do I say these things? I'll be the first to admit that I'm no coffee expert or experienced connoisseur (I happily drink church, bank and car dealership coffee). My inferences have been developed because I talk to many people in the industry and have numerous self-proclaimed "coffee-snob" friends (and relatives). Bull Run is the only establishment that hasn't received any substantially negative feedback (and plenty of positive) from this group who, as a whole, criticizes more than praises.
What sets Bull Run apart?
Their innovative and bold drinks such as Teddy Bear, Shot in the Nutz (recently enjoyed) and Barista Crush play a big role in the shop's reputation (just check out
Yelp
or
Urban Spoon
for the drool-dripping reviews). Their prices aren't cheap, but still they're inline with the cost of Caribou or Starbucks. For me though, the service and the atmosphere win the day. The long, thin shape of their space gives the feeling of being surrounded, but not crowded; their patrons and staff are generally quiet, smiling and soft-spoken. They make drinks in a timely manner, not over-thinking yet not cutting corners. They don't push conversation, but welcome it. Essentially they have a nice balance. I theorize the balance comes from their location on the CARAG neighborhood side of Lyndale. The spot is in the shadow of LynLake. This raw energy and youth-driven area is paired with the more stable and neighborly sensibilities of the East Harriet and Kingfield neighborhoods to its south. It doesn't take too much imaginative stretching to understand why these forces have blended into an awesome setting for coffee: vibrant, but professional; sweet, but complex. [caption id="" align="aligncenter" width="570"]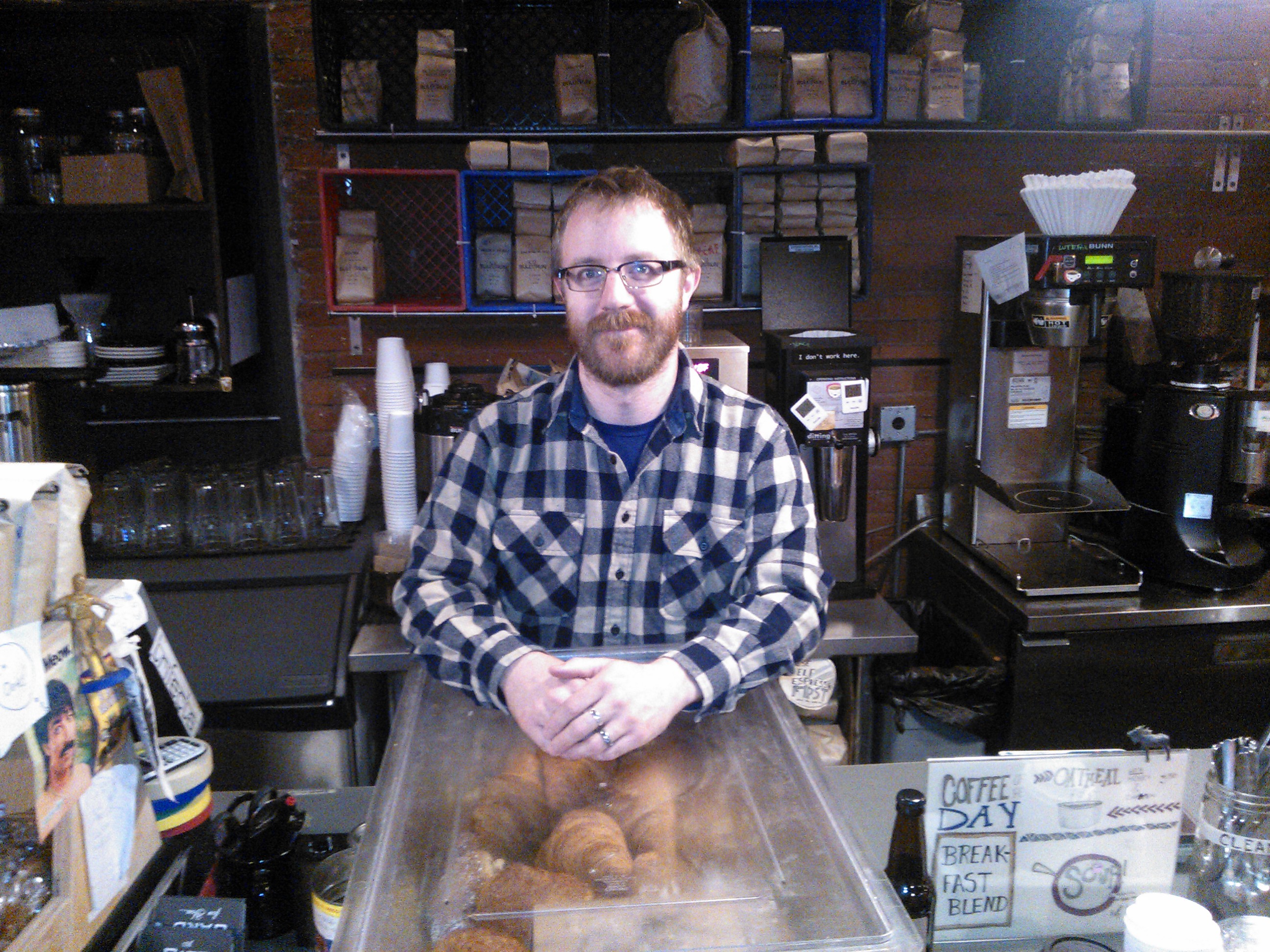 Patrick Thomas, Manager at Bull Run Coffee[/caption] Patrick Thomas (manager of Bull Run) explained the philosophy:
It's about finding the right harmony. We want to serve our product with quality, consistency and affordability.
It's for this reason that I guarantee any Bull Run Coffee experience will be positive, even if it isn't mind blowing; and I can't say that about any other place. Photos by: Erik Bergs