Brainerd Lakes Fall Color Bonanza
Posted by Tony Randgaard on Monday, October 11, 2021 at 12:00 AM
By Tony Randgaard / October 11, 2021
Comment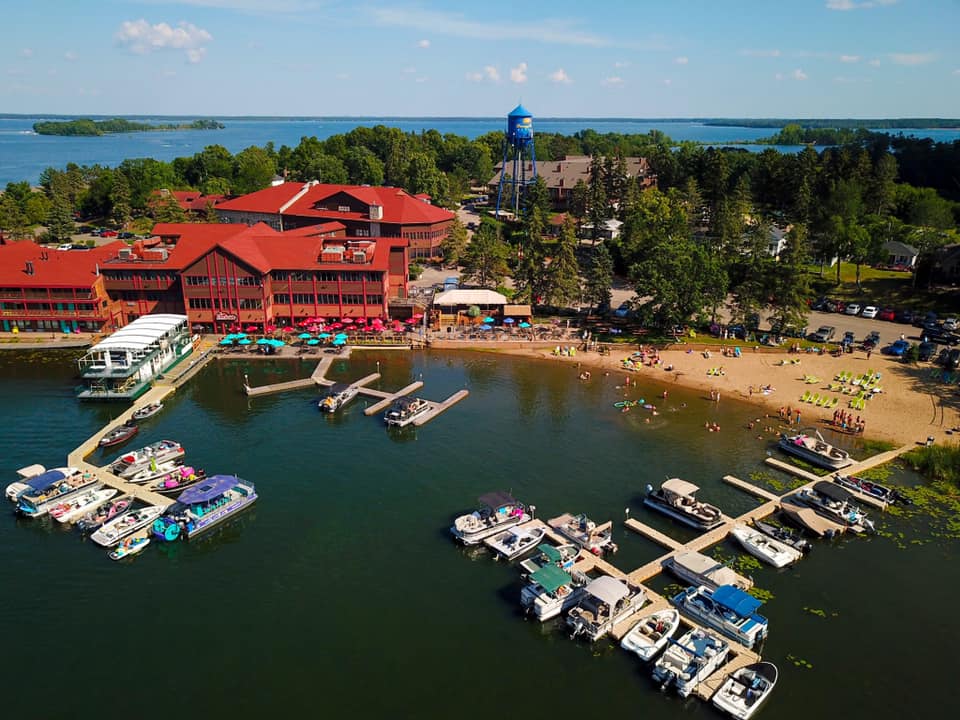 Breezy Point Resort
celebrates its 150
th
anniversary this year and you can join the fun with their all-inclusive golf package that is
second to none
. The four day, three night package drops to $449 until season close, getting you unlimited golf, 4-star dining at the Marina and Antlers restaurants, drinks and double-occupancy lodging. Drinks include beer, wine and 2
nd-
to- top-shelf cocktails (whoa caution) and I will admit I have never been able to use all my complimentary meal and appetizer coupons - which equate to four meals in a day.
For a nearby family-friendly option,
Grandview Lodge
delivers one of the most picturesque sandy beaches in the state. The resort's NorthPark recreation center delivers a built-in back up plan for unexpected weather with an indoor pool and fitness center. Grandview offers a variety of stay packages but the Spooktacular package Halloween weekend caught my eye. What a unique way to celebrate Halloween! Pumpkin decorating, trick-or-treating and the regular menu of bike rentals, scavenger hunts, par 3 golfing or water sliding are included. I found a variety of studio or lodge rooms with multiple beds for under $500 for the weekend.
Don't Like Those Apples — Soar Over Southern Minnesota River Valleys
Have you played out the I-169 apple-picking outings? Looking for a little more heart-stopping action? Why not take flight from zip-line towers in Jordan or Henderson with breath taking views of the fall colors? There are two exciting options within an hour of the Cities.
Sand Creek Adventures
in Jordan is a congenial first stop for novices like me to sample the burgeoning sport of zip lining. Unlike some of Minnesota's larger operations, the speeds on its three lines are modest enough that you don't have to do your own hand-braking. Trained personnel are waiting at the end of each run. The second tower (see photo) delivers an exhilarating ride directly at and over bubbling Sand Creek. Wow! The cost for the three ride course is reasonable at $49, with a $5 discount for veterans or seniors. Reservations are required.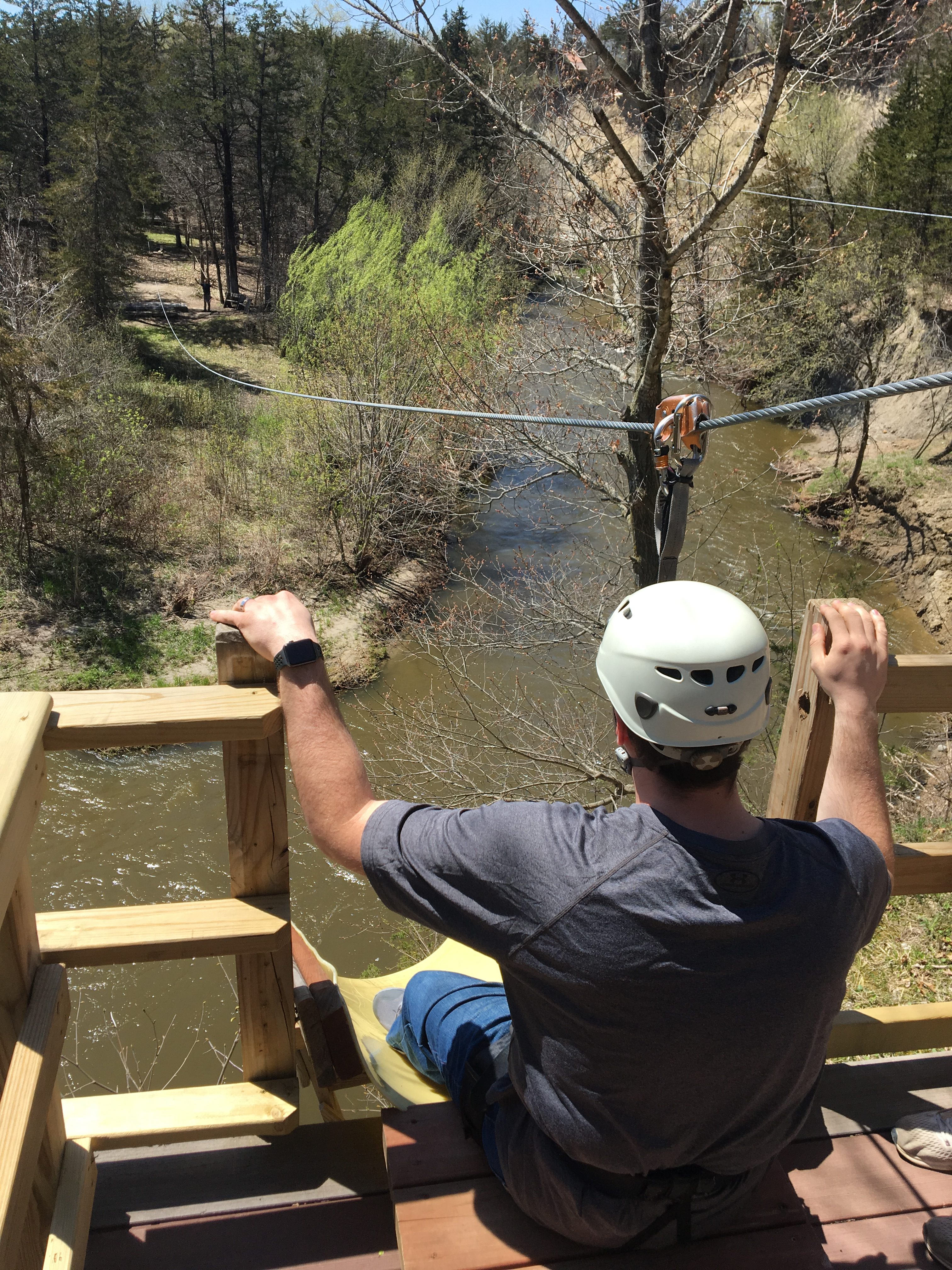 Kerfoot Canopy Tour
looms only 25 minutes from Sand Creek, near Henderson. Kerfoot will launch your zip-line experience into a new stratosphere. Its course contains a whopping 14 zip lines spanning a mile of the Minnesota River Valley.
One of Kerfoot's longest lines, Kong, stretches more than 900 feet with striking views of the forest and sandstone bluffs of the Minnesota River Valley. Kerfoot Canopy Tour initiates your visit with a "Ground School," in which you receive a safety briefing and practice at low altitude. There's a minimum age of 10 and a mandated weight range of 70 to 250 pounds. Current rates are $89 on weekdays, $109 on the weekend and group discounts are available.
Bike the Rochester Brew Trail
In contrast to the Twin Cities, Rochester craft brewing evolved slowly after the passage of the Surly Law. The good news is that the city's brew houses present straight line geography across the city and the opportunity for a tasty 40 minute craft beer tour. Launch your cycling tour at
LTS Brewing
on 32
nd
Avenue Northwest. It's only about five blocks ride to get on the Douglas Trail which is a convenient conduit east to Little Thistle, Forager and Kinney Creek brew houses.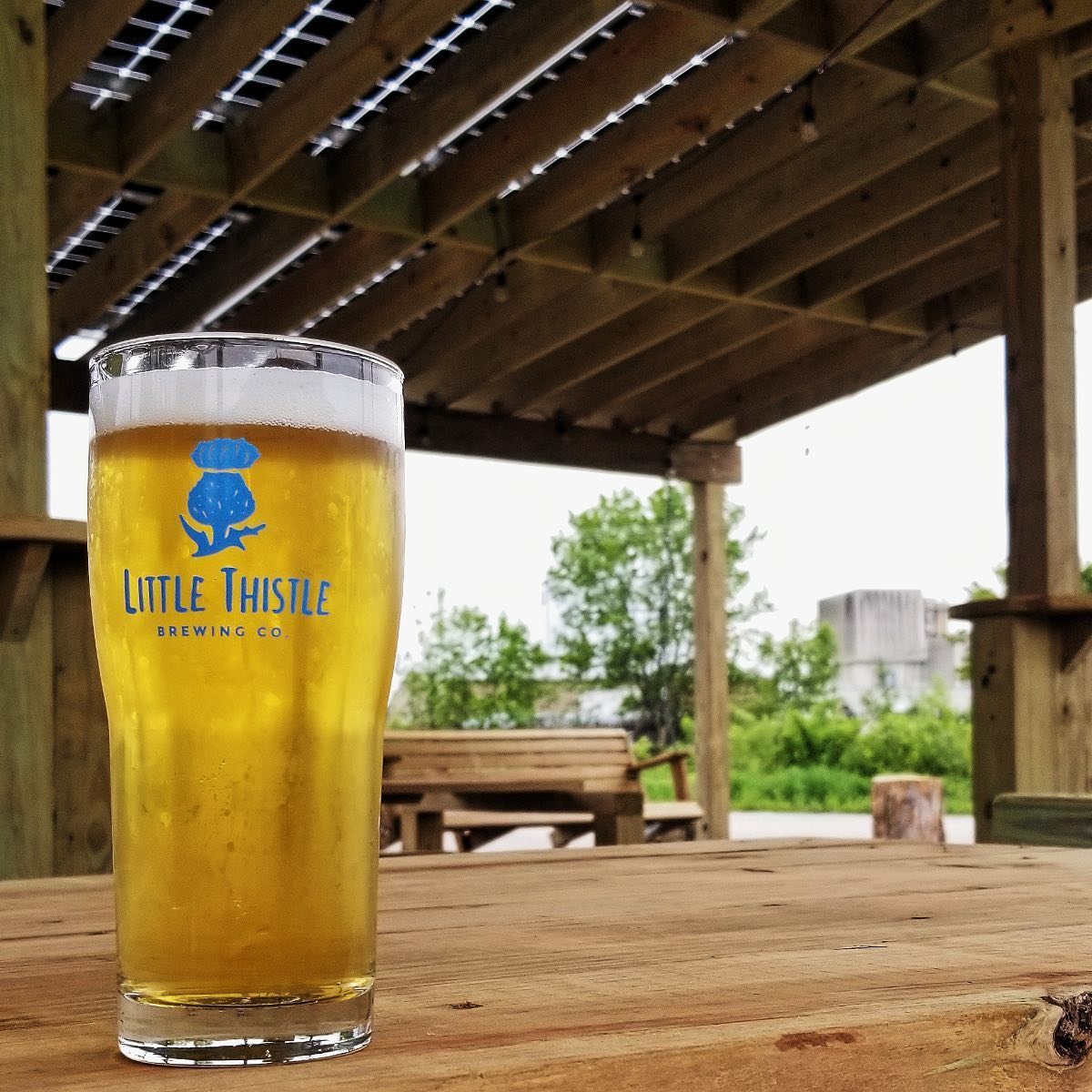 LTS features two popular IPAs Inspiration and Introspection; with my preference for the tasty citrus waves in Introspection. A quick stop there and short hop to
Little Thistle Brewing
barely two miles away. I loved their P.B.M.D., a creative peanut butter concoction with a wafting after taste of chocolate. (Don't sleep on their highly-rated IPAs The Wetlands and Strata Galactica either.)
Ten minutes down 7
th
St Northwest and you're on a collision course for
Forager Brewing
. The brewer boasts some of the highest-rated beers in Rochester (Nillerzzzz Imperial stout series and the Breakfast Nook Imperial Porter among others). And Forager also gets high marks for their pizza and nachos so we won't blame you for a surprisingly long layover!
Kinney Creek Brewery
, the last stop on my tour, brought in the cacophony and urban vibe of downtown Rochester. Kinney has developed their hard seltzer series, Med City Seltzers to admirable heights. Interesting flavors like Mirmosa, Root Beer and Tropical all average more than a 4 star rating (of five) by the beer fans at the Untappd site. In November their Monday or Tuesday live music events offer the chance to make quite a day of it.
Experience One of Minnesota's Treasured Theaters
In Duluth, the classic art deco
NorShor Theatre
has been completely refurbished and serves as the anchor of the city's downtown entertainment district. The soaring, vintage show place features wondrous Roman friezes and exquisite murals depicting Lake Superior life from days gone by. Buttressed by a unique $30 million partnership of the city and the Duluth Playhouse, the 80 year old NorShor weathered its second pandemic and keeps on humming.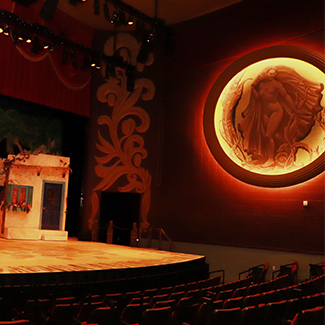 A convenient way to take in the classic theater is to book an upcoming live theater or musical event. The current fare includes a unique string concert by Charlie Parr on November 5
th
and then the family favorite, Annie runs November 20 until December 19
th
. Make a historic show at the NorShor the perfect complement to your next Duluth sightseeing escape.
For Twin Cities residents, another architectural gem (by same cinema architects Kaplan and Liebenberg) the
Riverview Theatre
, has reopened after an extended COVID-19 hiatus. The Riverview has altered strategy and is now playing first run, headlining movies but you can still count on their renowned homemade popcorn and bargain-priced concessions.
Great Views and Brews on the Minnetonka LRT Regional Trail
Last year we gushed about the natural beauty of the
Minnetonka LRT Regional Trail
and fall is the perfect time to cruise its white limestone speedway connecting mouthwatering craft brewers Enki, Excelsior and Steel Toe. I started at scenic Steiger Lake across from
Enki
and meandered on a 19 mile cycling route sampling the malt riches at
Excelsior
and then
Steel Toe
brew houses. Along the trail, you will experience stunning Lake Minnetonka fall colors that may just stop you in your tracks.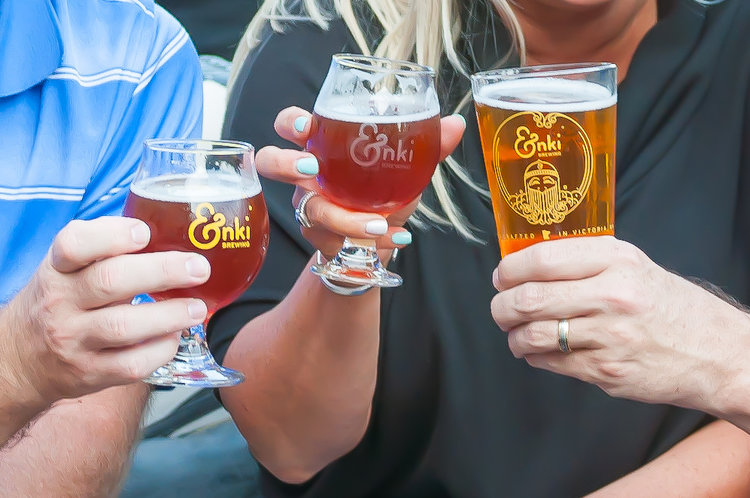 And if you schedule your adventure for the weekend, you can take in local music talent like my buddy Bob Lindahl's band Wondercure at Excelsior Brewing. The Nineties tribute band
SL90s
are playing on October 23
rd
and then the rock and blues artist Thunderheads appear on October 29
th
. Check out Excelsior's website for more event information.
For your convenience, I'll recap some of the current top picks from the esteemed craft beer reviewers at the
Untappd
app:
· Enki — Mocha porters, Warming Hut Brown Ale
· Excelsior — Scofflaw Russian Imperial Stout, Spresso Milk Stout, A Day at the Peach Sour and Tangerine Waves IPA
· Steel Toe Brewing — Size 7 and Size 11 (my picks too), Sticker Fight Imperial IPA, Before the Dawn Barleywine