'Brau Brothers' Taproom in Marshall, MN
Posted by Erik Bergs on Sunday, March 16, 2014 at 12:00 AM
By Erik Bergs / March 16, 2014
Comment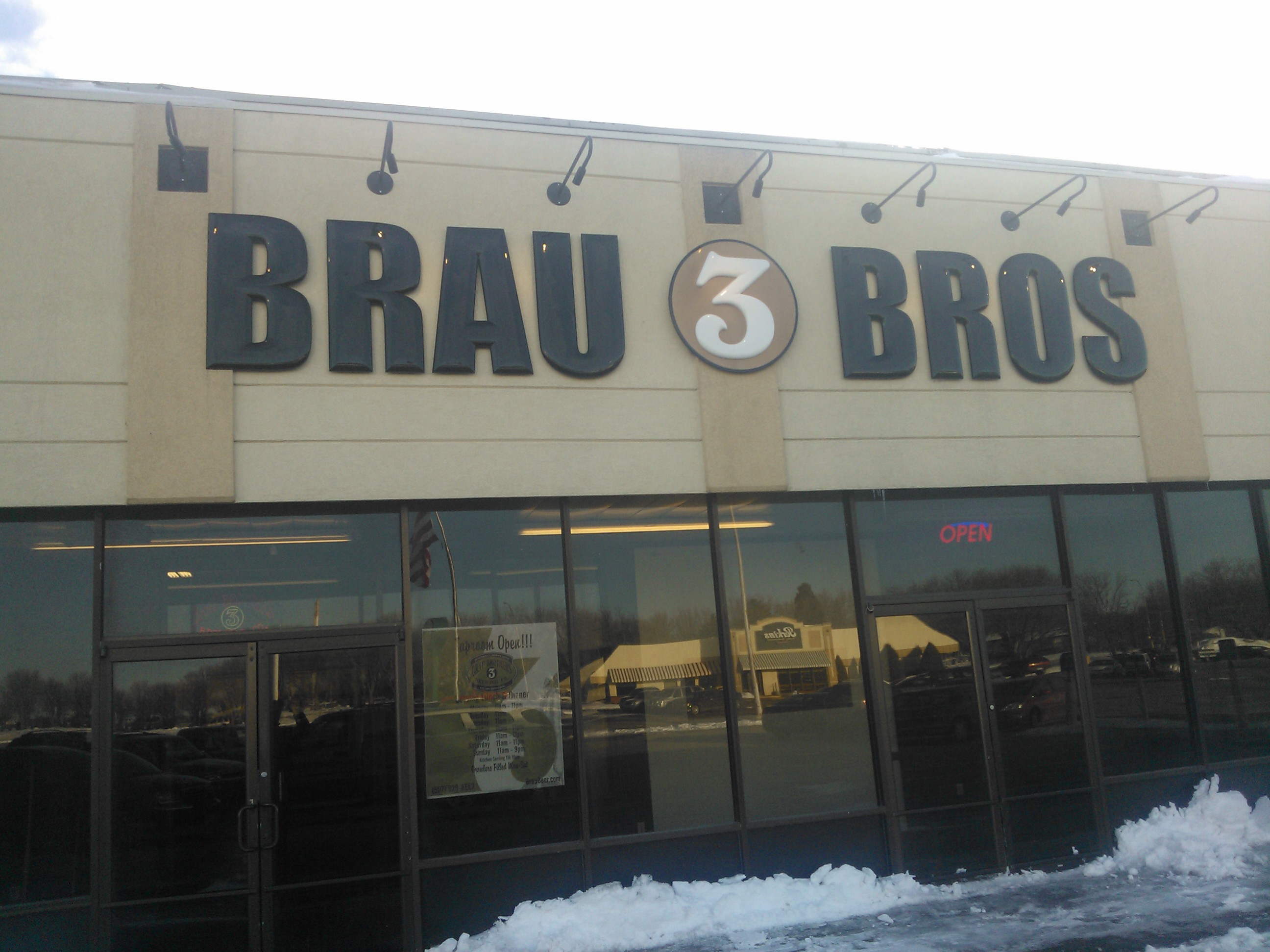 Minneapolitans aren't often seen roaming the smooth prairies of southwestern Minnesota (especially in March); but my fiancée and I had the opportunity to do just that. Little did we know, until informed by my good friend and his wife (who recently became residents of the area), that the
Brau Brothers
, the undisputed beer-lords of our state's southwestern corner, had constructed a legendary drinking hall and brew-lab in the city of Marshall. Marshall, for those of you who believe civilization ends on the far shore of Lake Minnetonka, is a city of some 15,000 souls that's three hours from the Twin Cities. It is famous for
Southwest Minnesota State University
and the headquarters of Schwan's Food Company. Now, with the help of the Brau Brothers (originally located in the nearby town of Lucan), it is fast becoming a vital part of the Minnesota craft brew renaissance.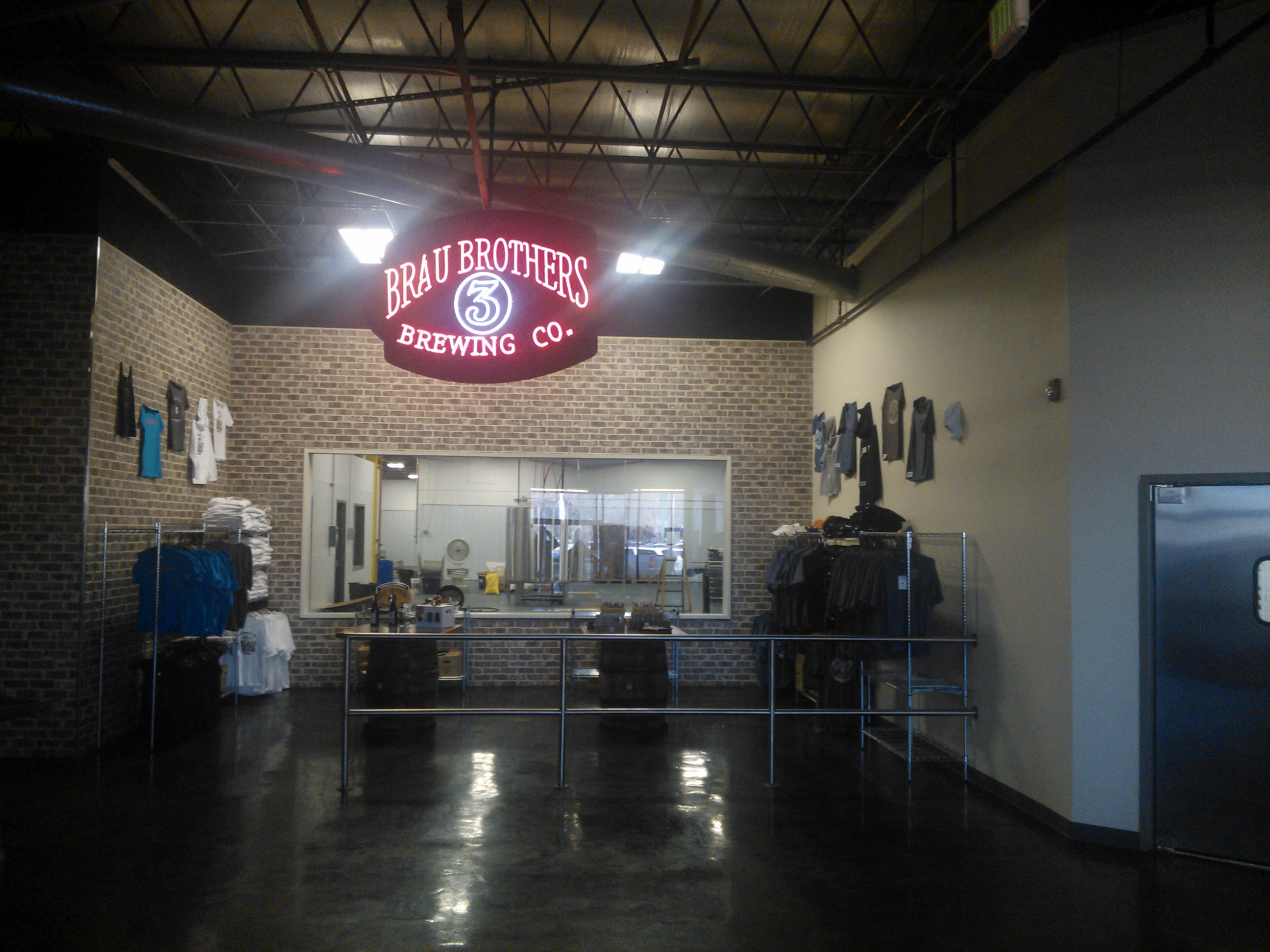 The Beer
Although some might disagree, I consider
MooJoos
 to be the flagship beer of the brewery because it showcases the heavy emphasis on malt complexity (which appears to be a Brau Bros theme); it is also a rewarding (but challenging) beer to pair with food (hint, lots of cheese). It's definitely among the top Minnesota beers for all manner of connoisseurs (even though I am not a big advocate of stouts, I acknowledge the special nature of this beer). If you are a hoppy-head purist (probably of the Surly or Indeed variety) then be sure to try their 
Sheephead Ale
. It has a very strong but balanced bitterness that pays homage to what's being done with Twin City beer. A changing selection of experimental beer will be a primary feature of their taproom. So if you do drive all the way to Marshall, I would recommend forgetting my general advice, looking at the menu and figuring out what you want. I, for example, got a Juniper Berry Sheephead (from cask) and a "Fluthred" Irish Red Ale. It might be quite tough to find those in other establishments.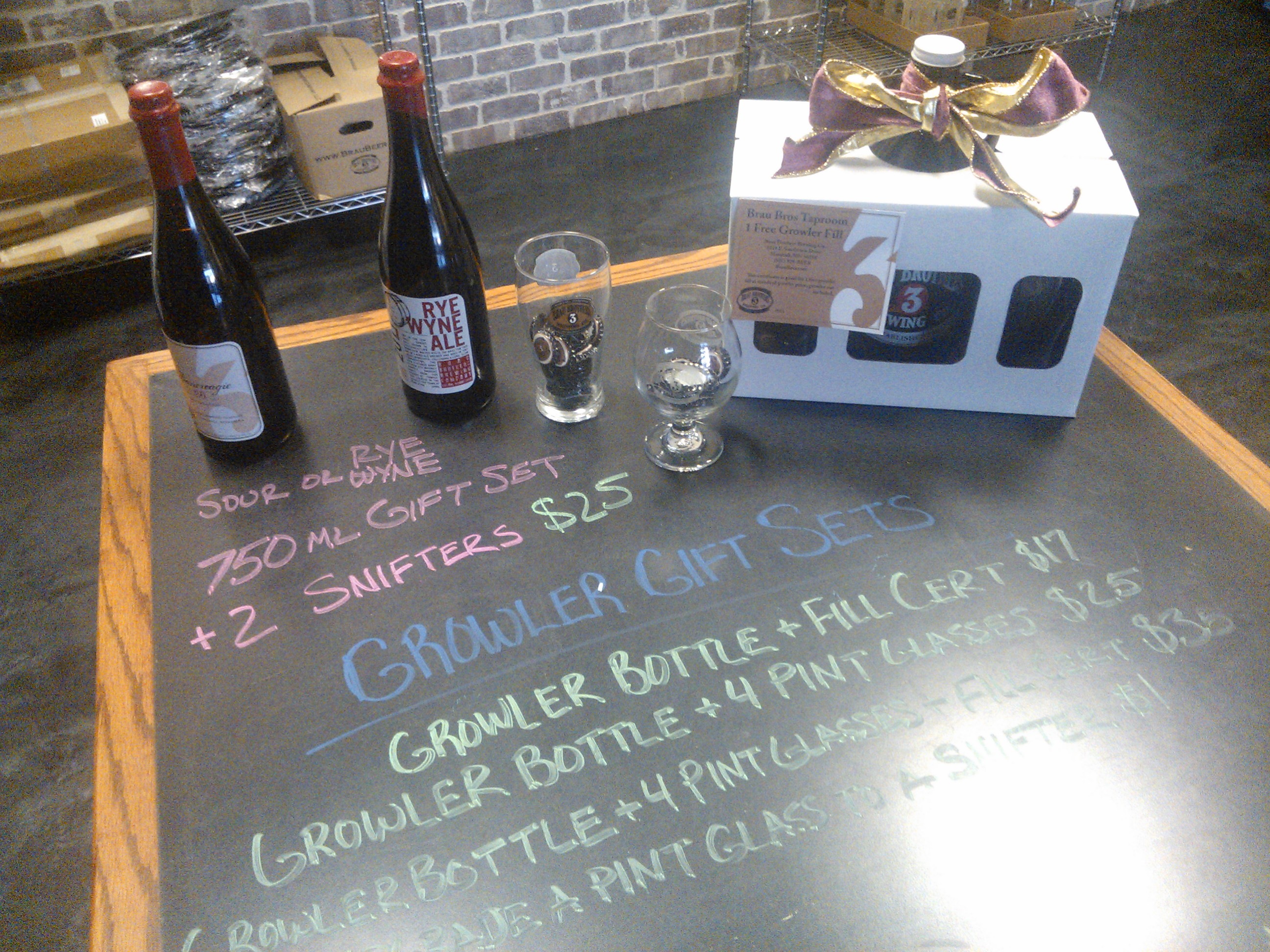 The Food
This is not a fine-dining experience; but the food is pretty darn good. The appetizers and sandwiches come dive-bar-style (baskets+paper), but don't let their presentation fool you. The Brau Brothers consciously provide food that is on the heavier side of greasy yet flavorful (but not by any means overwhelming in either respect). It's exactly what you need when drinking good, malty beer. I had a brisket sandwich dripping with MooJoos gravy and mozzarella cheese. Neither crumb nor gravy-smear made it to the trashcan. Yum.
The Atmosphere
The taproom itself is large and ambitious. In a city the size of Marshall it likely won't fill up as often as it would in a place like Bloomington or Eagan. The statement behind the amount of seating is pretty bold: either they think this will become a local favorite or they expect to draw in prairie travelers like myself. It will be a tough task both ways, I wish them luck. As far as style goes, the taproom is in line with the many fine facilities that have sprung up since the passing of the "
Surly Bill
." Large windows look into a brewery that (at this point) is still in the making. The central feature is a firetruck from the brewery's hometown Lucan that serves ale out of taps on the side. Behind it a large chalkboard presents beer and growler information. There isn't anything especially amazing (yet) about the taproom, but it certainly is unique and worth a visit if you are in the area.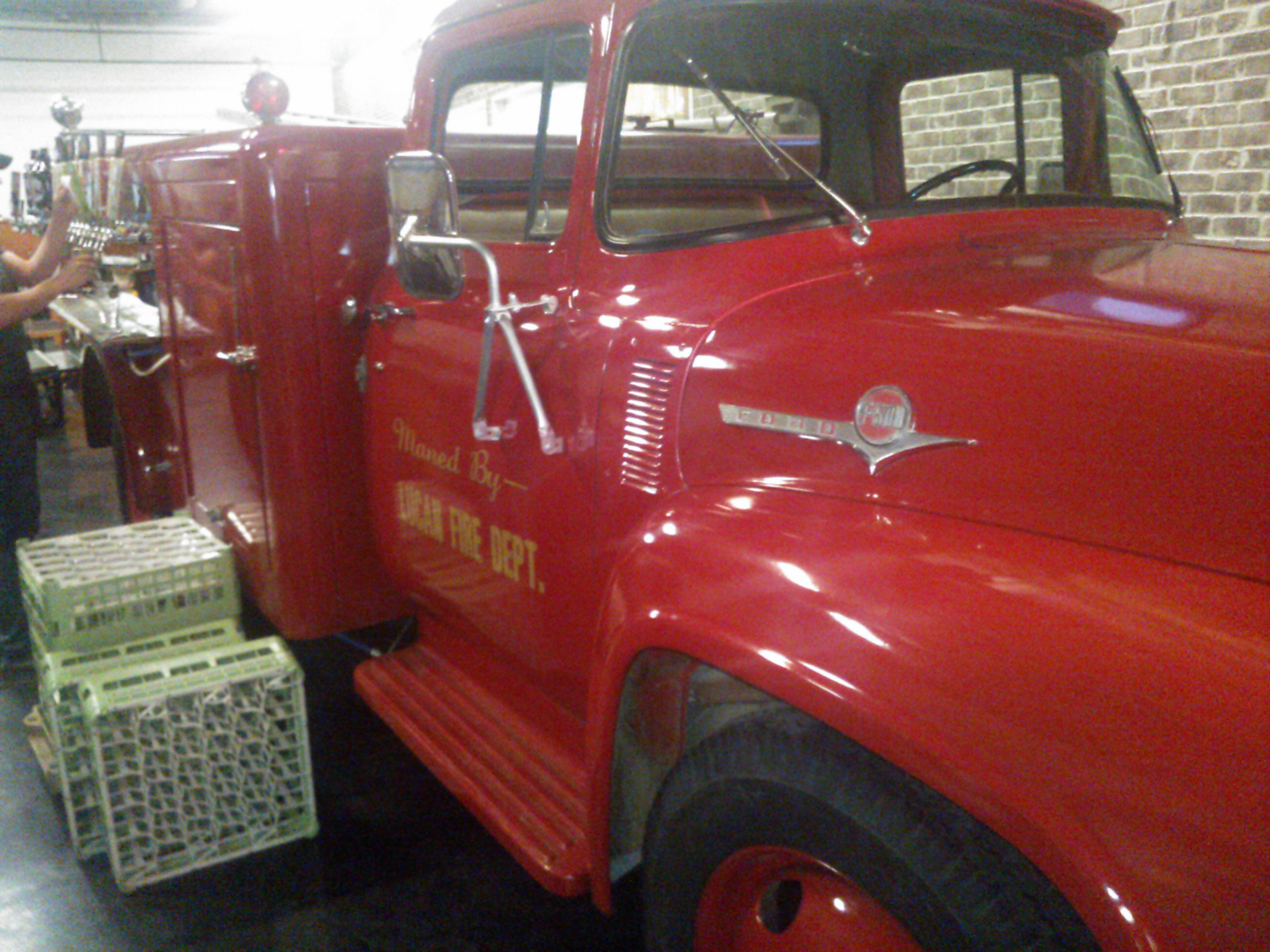 Photos by: Erik Bergs