Centennial Lakes Offers a Rich and Unique Mini Golf Experience
Posted by Matthew Deery on Wednesday, August 20, 2014 at 12:00 AM
By Matthew Deery / August 20, 2014
Comment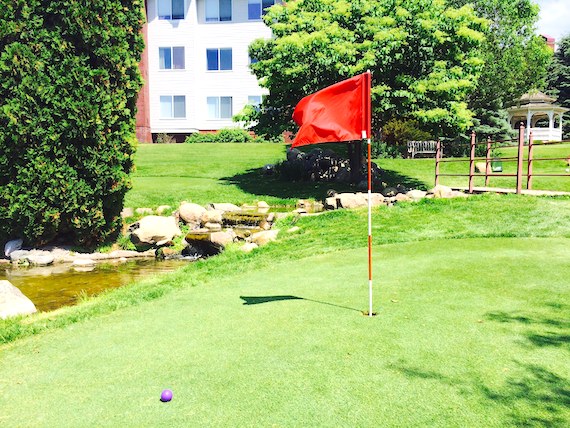 For all those mini golf lovers out there, have I got a new spot to check out for you -- located in Edina just off France Avenue, Centennial Lakes offers a mini golf course unlike most in the Twin Cities. Have you ever mini golfed on real grass? I know I hadn't before visiting, and this place puts the green carpeted, gimmicky mini golf courses to shame. So this sounds nice right, kind of like it would be an expensive venture? Well, you're wrong, because 18 holes of mini golf is only $9 and 9 holes is only $5. That's on par (pun intended) with any decent mini golf course in the Twin Cities. This spot played host to a date for my wife and I (we love mini golf) and it was definitely the best mini golf experience either of us have ever had. We do love those gimmick mini golf courses with the windmill, etc., but this one was a much more challenging and rich putting experience.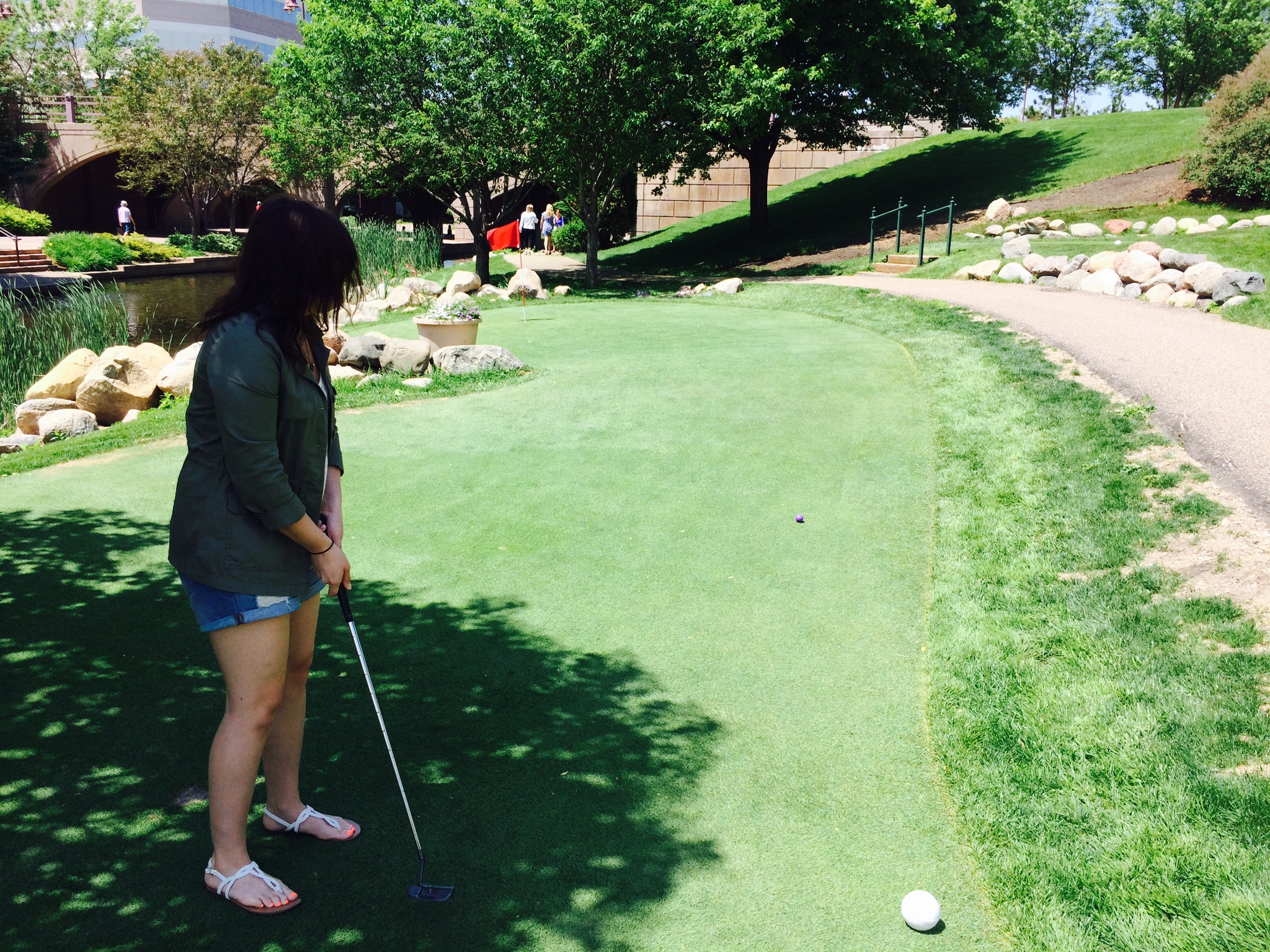 On some holes on the course, the pin isn't even reachable with one stroke, quite uncommon for mini golf. Usually at standard mini golf courses, every hole brings a new opportunity for a hole-in-one -- I also should add that my wife did hit the pin once on her first shot, but neither of us got the coveted hole-in-one.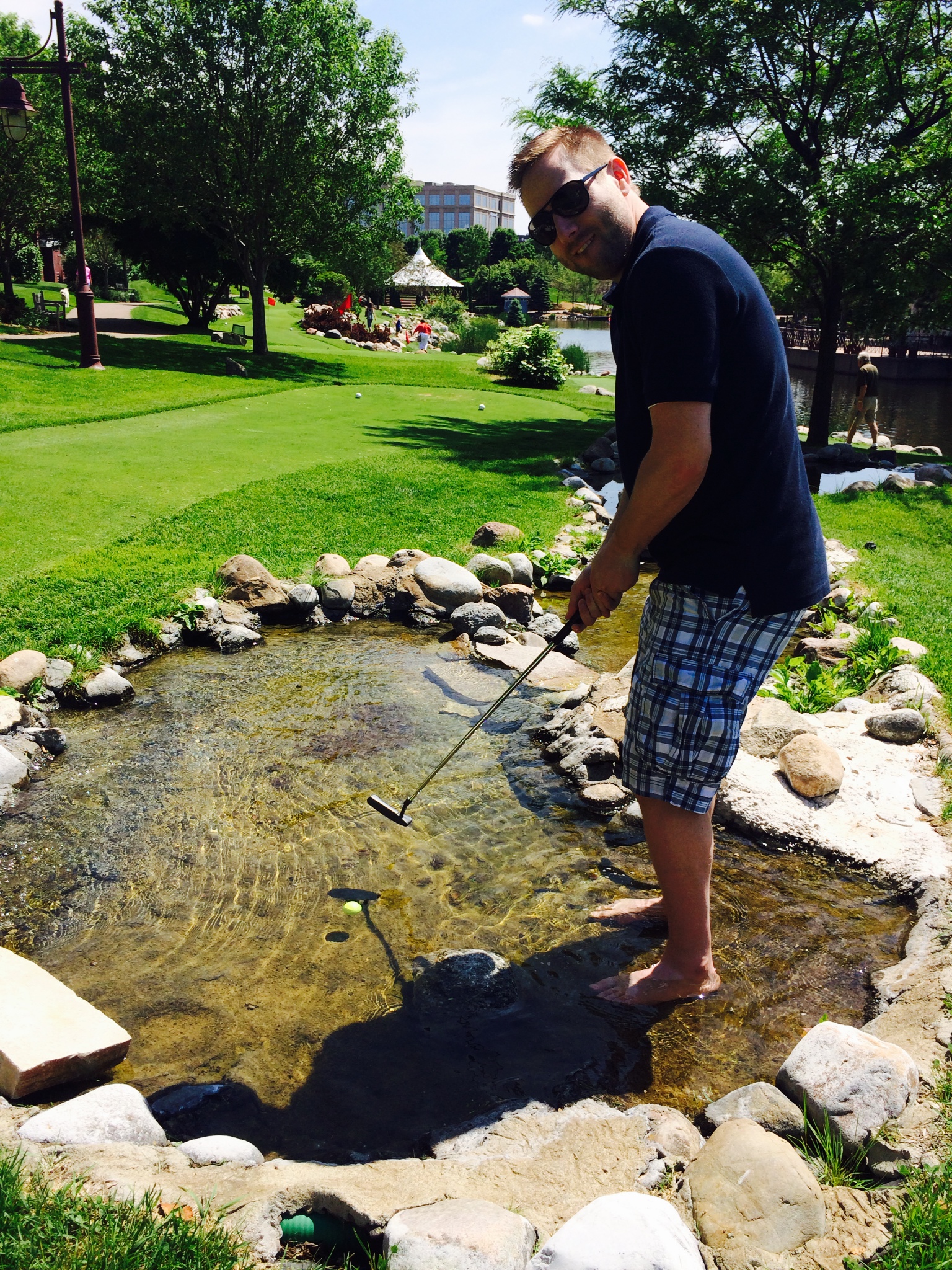 These longer holes and slower greens (remember, this is grass not carpet) made strategy a must -- stepping up and simply whacking the ball will lead to endless strokes. There are no bumpers to keep the ball in bounds, something I painfully learned when I hit into the water hazard -- it's also worth mentioning the picture above was just for fun, I didn't actually try to use my putter to hit out of the water. If you are looking for a vastly different mini golf experience, then Centennial Lakes mini golf is a must. The course is in great shape, there are a bunch of very, very challenging holes (like the pin sitting up on a very steep hill, one that will return your ball if you don't hit it all the way up, a lesson I learned the hard way, twice) and there is so much fun to be had here for mini golf lovers or couples seeking a great date night. Did I mention this is located just minutes away from countless food options?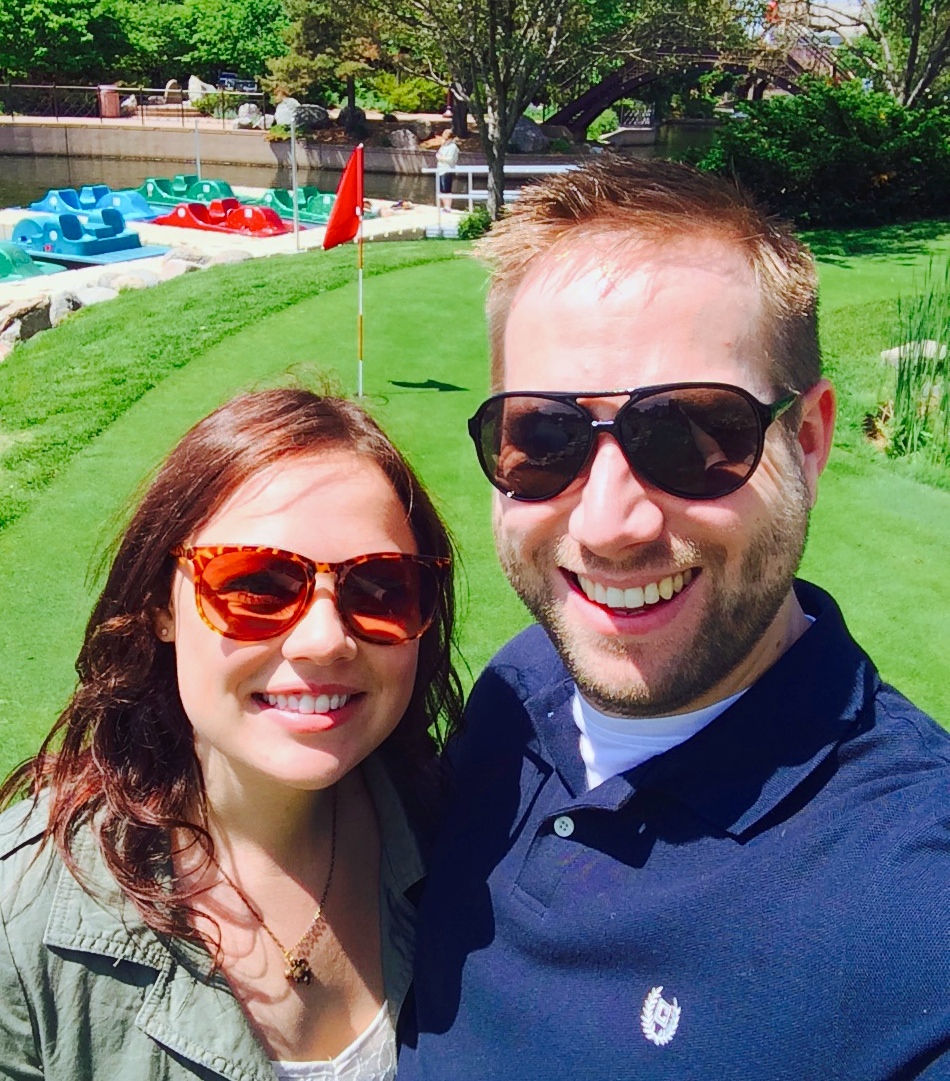 And in case you're wondering, my wife and I tied -- we got the exact same score, so no bragging rights were given out for our round at Centennial Lakes. I think a rematch is in order... Photos by: Matthew Deery