'Cher' @ Target Center
Posted by PJ Mudd on Tuesday, June 24, 2014 at 12:00 AM
By PJ Mudd / June 24, 2014
Comment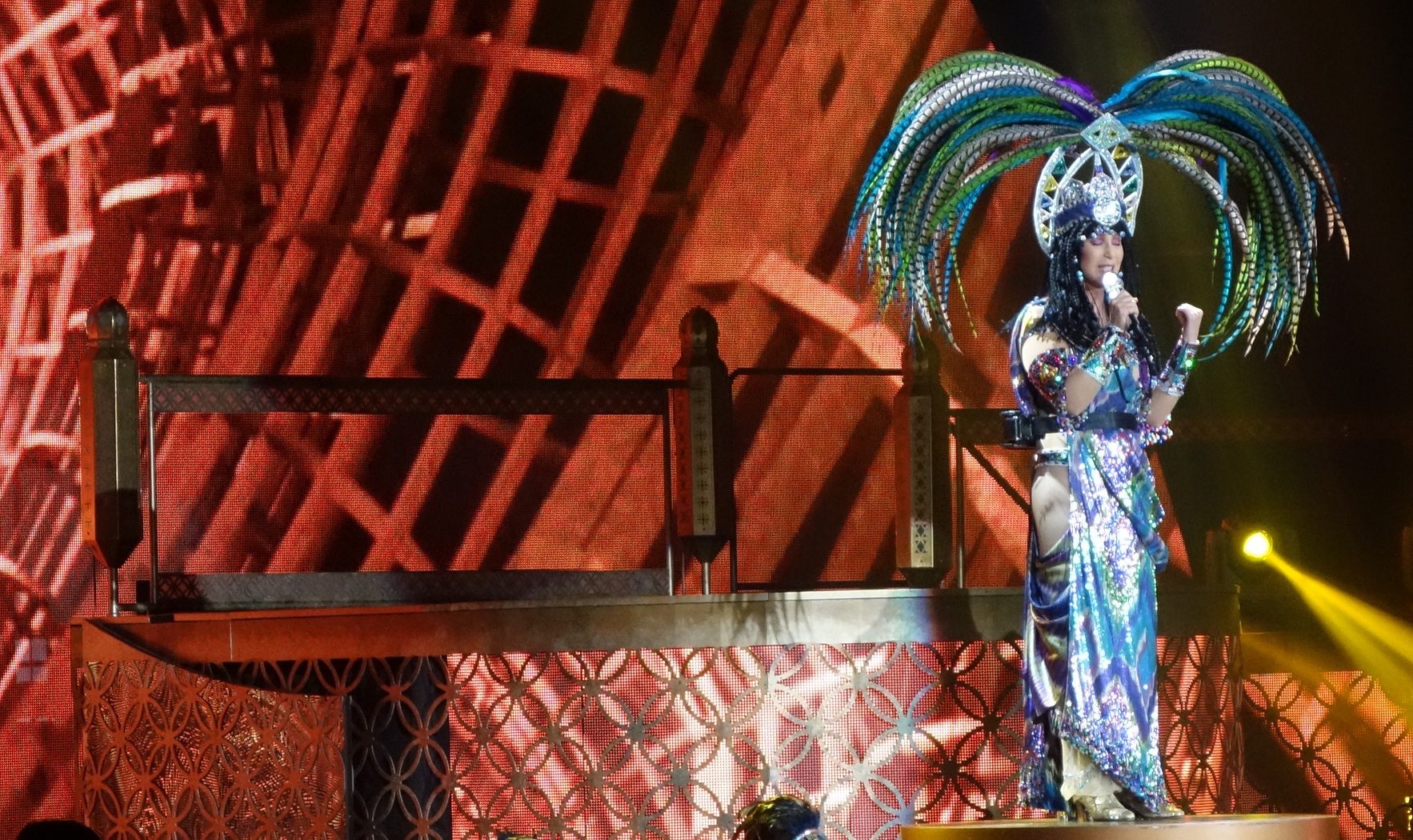 It'd be difficult to write about Cher's performance at Target Center without mentioning her age. So let's just get it out of the way. At 68, she looks and sounds great, and I hope when I'm that age I'm in that good of shape. Obviously she's letting the dancers do all the heavy lifting, but that doesn't mean she's just sitting there doing nothing. She did have at least 11 costume changes in 90 minutes, after all. On her 'D2K TOUR 2014,' Cher brought her dazzling, and sometimes dizzying show to Minneapolis last Wednesday night. The 14 song setlist spanned her lengthy career and provided an opportunity for almost as many costume and set changes. Literally, there was almost a costume change and set change for almost every single song she performed.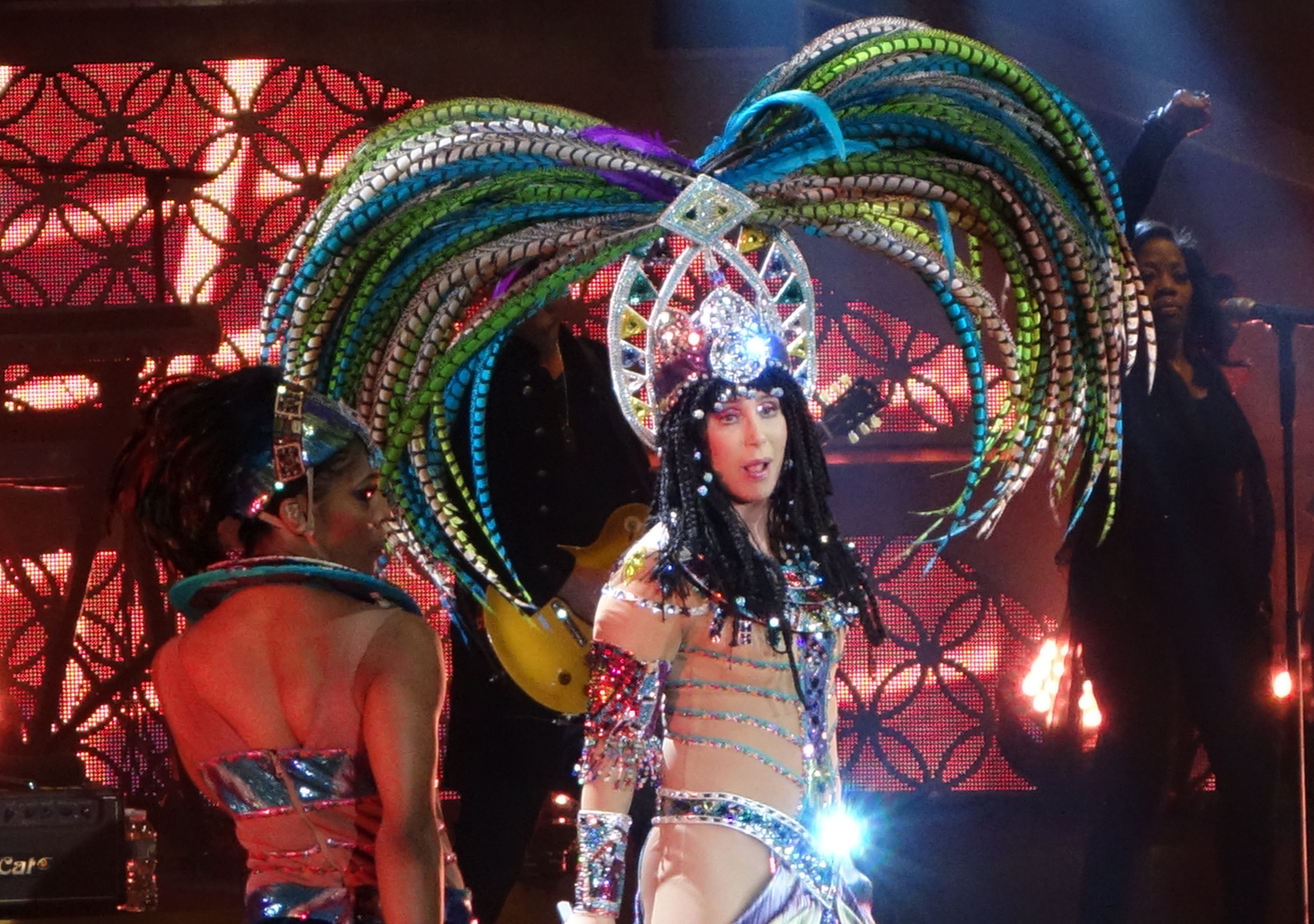 Ascending the stage from atop a pillar in a giant bird-like headdress, she opened the show with "Woman's World." From there it was just like we were watching a very long Cher concert where we fast forwarded after every song to the next song we liked. As much as each song/performance, and I say performance because each song was its own show, was visually impressive and entertaining, it definitely took the steam out of the momentum.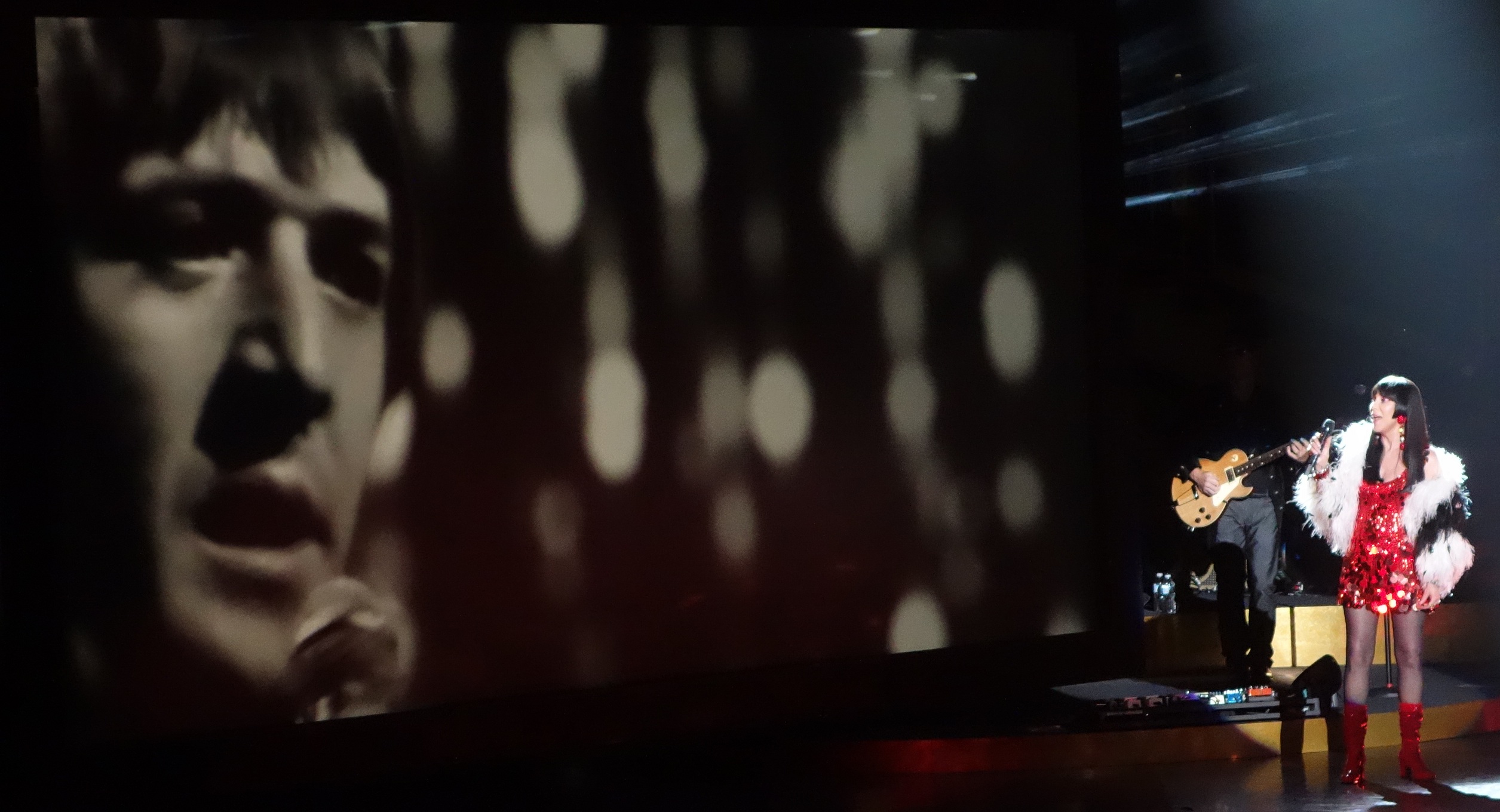 She went from one nude body suit to the next, from one outrageous headdress and wig, to the next. When performing "I Got You Babe," which she said she doesn't like to perform normally, it was against a huge backdrop of black and white stills of Sonny. It was a sweet and genuine moment in an otherwise crazy spectacle.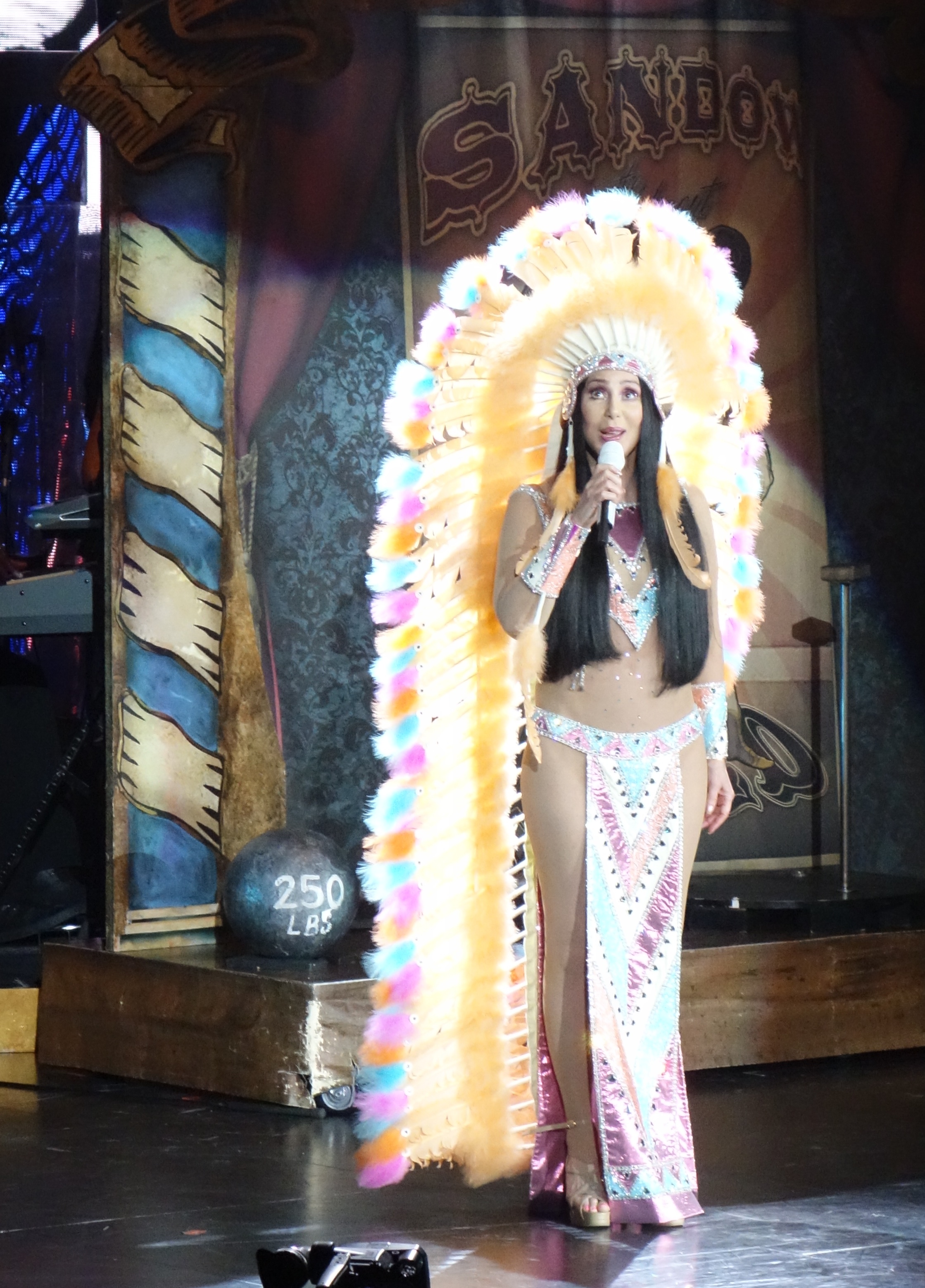 The show picked right back up into "Gypsies, Tramps And Thieves" and "Half-Breed," which had Cher donning one of the biggest headdresses you'll ever see. Following "I Found Someone" the video montage pretty much gave away what was next since it was clips of her video for "If I Could Turn Back Time." And Cher did not disappoint, even wearing the infamous black leather butt-bearing suit.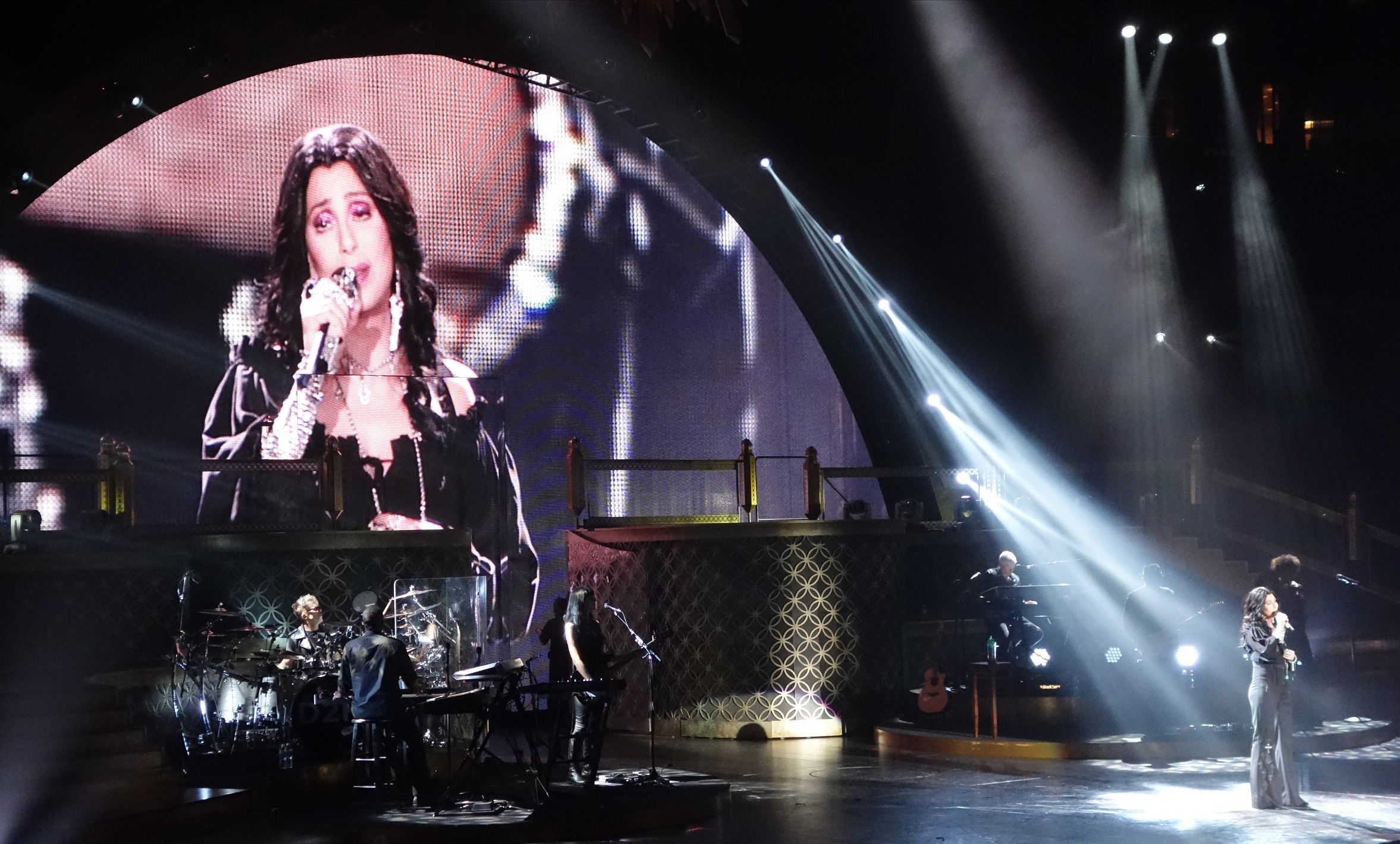 After another sorta quick change, she was back with a neon nude body suit with awkward flesh pink pasties, to perform "Believe." And yeah, I sang along to that one.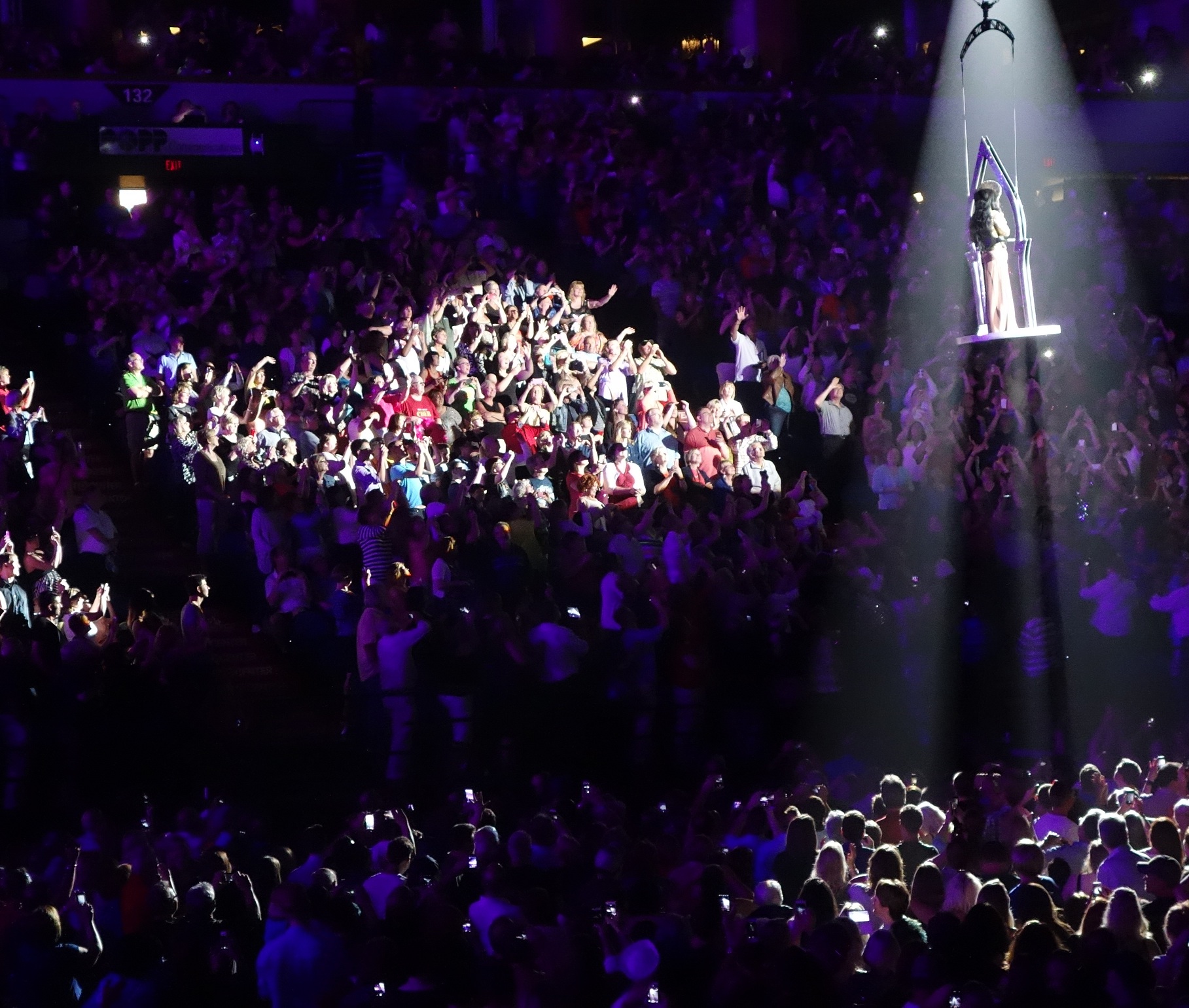 Her final song was "I Hope You Find It," and final outfit was an Egyptian Virgin Mary getup. Skipping the encore and instead strapping her self into a spade shaped floating platform, that whisked her around the Target Center with a the only lights in the house concentrated on her. I guess the only way to top an already over-the-top show, would be to literally go over the top of your audience. Photos by: PJ Mudd