Chicken Man and Coaching Legend Attend Gopher Basketball Win Over Hoosiers
Posted by Brent Lee on Tuesday, February 11, 2014 at 12:00 AM
By Brent Lee / February 11, 2014
Comment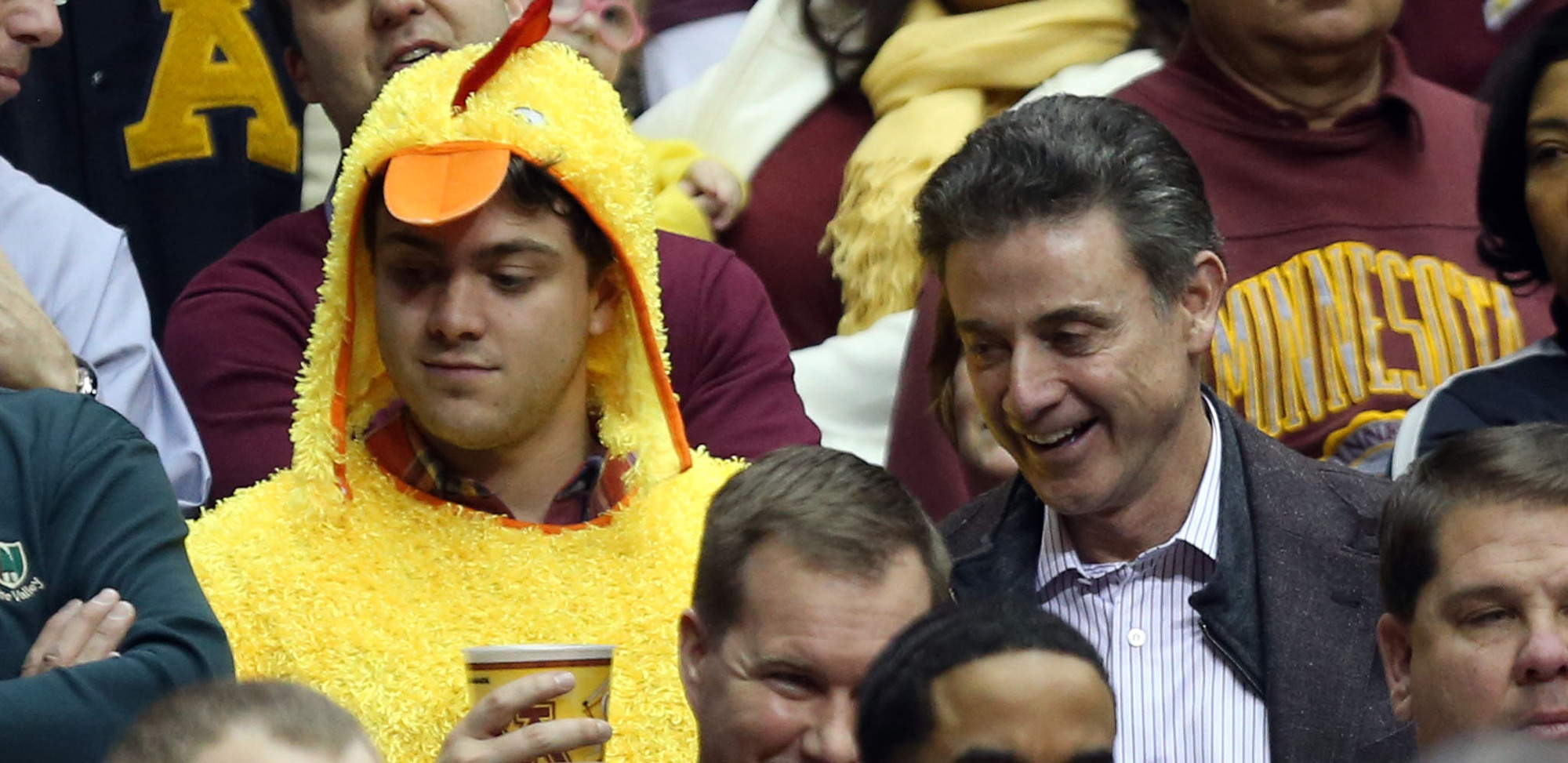 Modern coaching legend Rick Pitino was in attendance at Williams Arena during the Minnesota Gophers Men's Basketball Saturday-night-slump-snapping (66 - 60) victory over the Indiana Hoosiers.
He wasn't at the game alone.
Pitino, who was seated next to a man wearing a chicken suit, is the head coach of the #14 ranked Louisville Cardinals -- on Saturday he was simply a spectator at the historic "Barn" to support his son Richard, who is in his first season as the head coach of the Gophers. The man in the chicken suit was identified as Ryan Pitino, Rick's other son and Richard's younger brother, who was dressed in the barnyard fowl get-up as the result of
reportedly
losing a bet. This isn't the first time the Pitino brothers have been unapologetically wacky during one of their father's trips to Minnesota. While the elder Coach Pitino chatted basketball strategy with Richard during his December 10th visit last year, his oldest son Michael took the opportunity to bomb one of the photos taken by a Pioneer Press
photog
.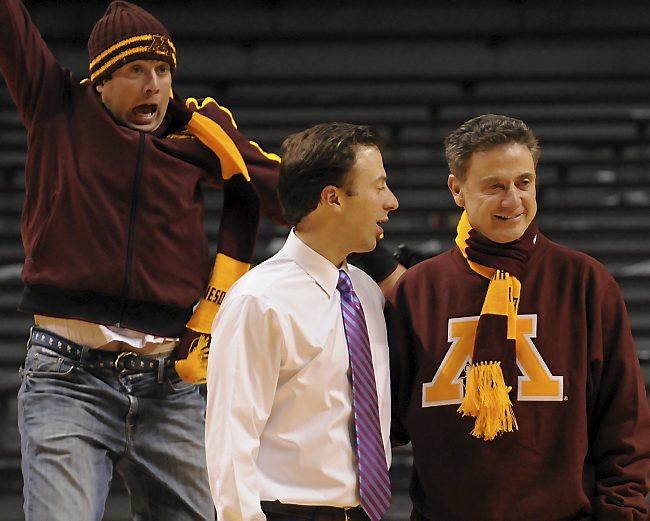 In related news, the Pitino family is apparently kind of goofy, just like my family. The (16 - 8) Gophers travel to Madison on Thursday to take on the rival Badgers in a key Big Ten matchup. Perhaps Ryan Pitino would be willing to make the trip to the Kohl Center and don the chicken suit one more time, just for good luck?
After all, Minnesota is 1-0 with the "Chicken Man" in attendance.
Photos via: Google and Pioneer Press