'CHVRCHES' @ First Avenue
Posted by PJ Mudd on Thursday, September 12, 2013 at 12:00 AM
By PJ Mudd / September 12, 2013
Comment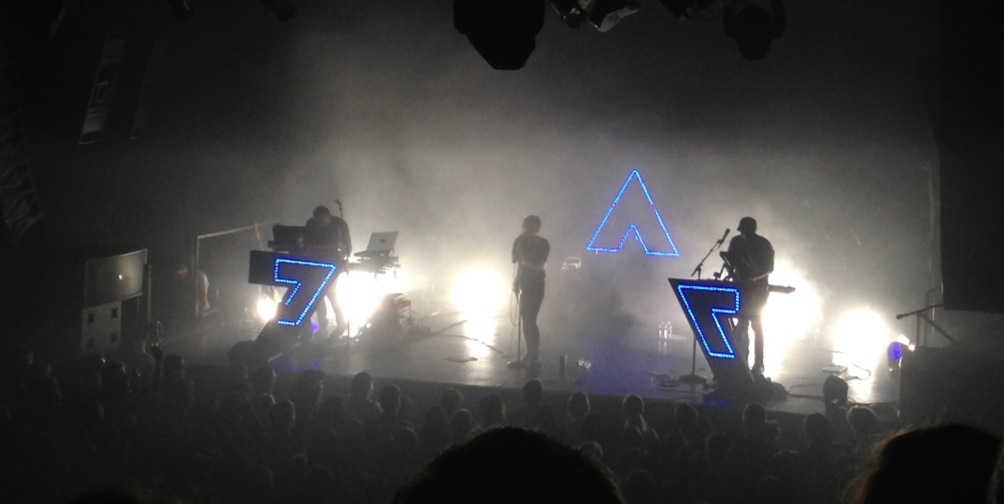 Here I thought it was strange, a band with one album, was able to play 2 sold out nights in a row at First Ave [alt-J].  Along comes Chvrches, who play a sold out night with only a couple EPs (their official full length 'The Bones of What You Believe' is due in a couple weeks).  However, as soon as the show started, it was easy to see why the trio from Scotland were able to pack the First Ave mainroom on a Monday night.  In fact, Lauren Mayberry (lead singer) mentioned that this was their largest headlining gig yet.  Also to note, this was actually their second time in Minneapolis, previously playing a sold out Fine Line gig. The show kicked off with 'We Sink' which is a song on the new album and  it was incredible.  The stage setup was simple, but sophisticated.  With Mayberry mostly singing alone in the middle, she was flanked on either side by Iain Cook (keyboards/mixing) on the left and Martin Doherty (keyboards/guitar) on the right.  Each behind a stand, one shaped like a '7' and one shaped like a backwards '7'.  The whole thing was in front of a triangular lit backdrop.  One thing that I thought added to the over all feeling and emotion of the show, was this stage setup and its effective use of the lights.  When the show started very few lights were used or used very sparingly.  As the show progressed we got more lighting with the '7' stands as well as the background.  It grew with the songs as they picked up in tempo, or slowed down for the more ballad like songs.  Keeping with simple colors like blue, white, red, and green the rig easily complimented the music instead of distracting from it.  It was beautifully done.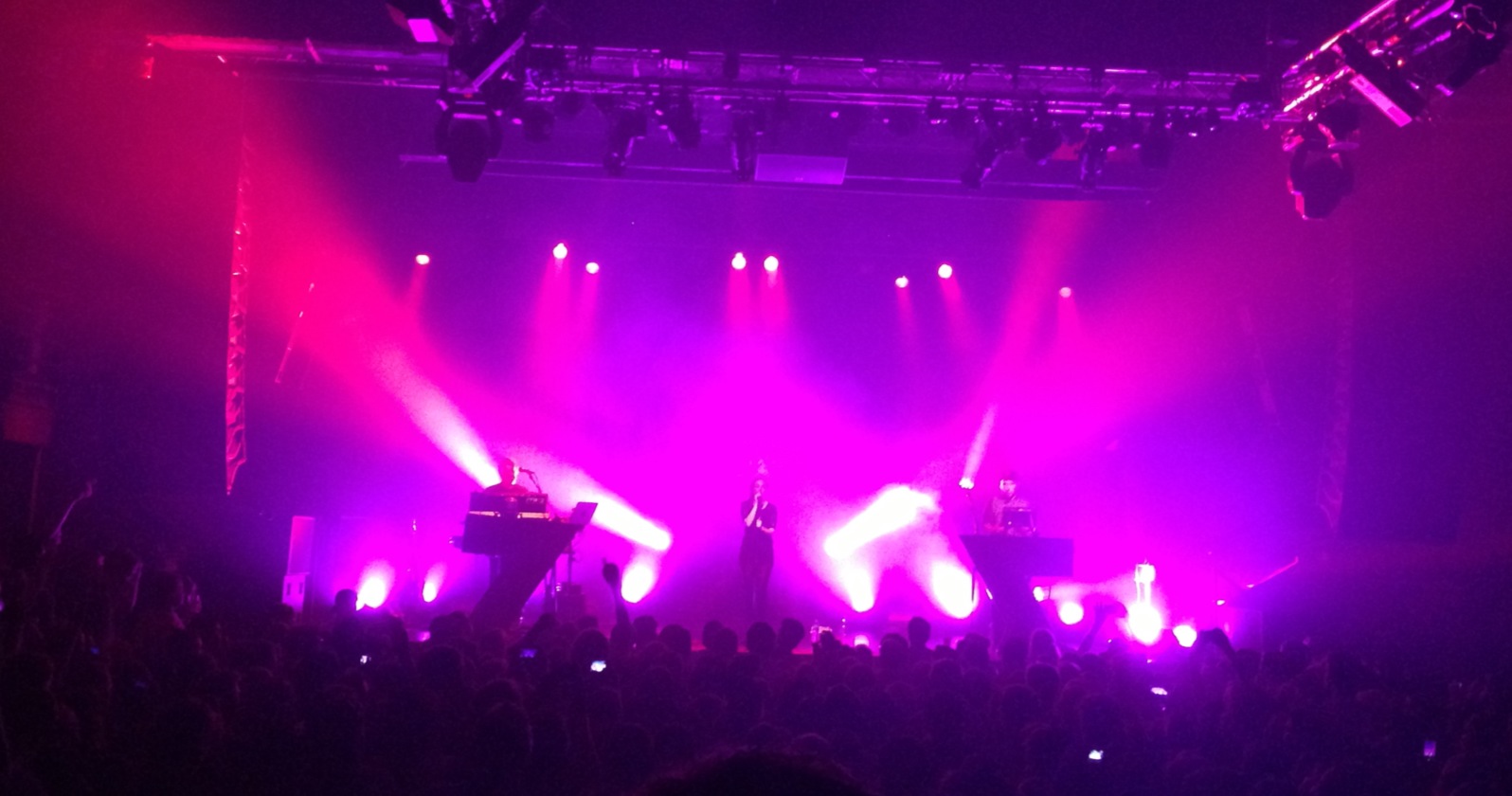 Mayberry is the primary vocalist for the group, but on one song, she stepped aside and let Doherty take over, claiming it gave her a moment to rest.  If you were just joining the show at this point you wouldn't have known this was the lead singer.  Doherty commanded the stage really well, dancing around in a style that looked like a combination of Mick Jagger and Thom Yorke.  When Mayberry returned she even noted it was a hard act to follow.  40 minutes into the short 54 minute set we heard 'Revolver', their most notable hit and finally finishing on 'The Mother We Share'.  It was hinted online there may be a Prince cover, specifically 'Darling Nikki', but Mayberry put that rumor to rest saying it wasn't going to happen, which was disappointing.  So when the band left the stage only to return seconds later, we were wondering what didn't we hear.  Well, if they didn't want to pigeonhole themselves as the band that does
Prince
covers, they sure surprised us when they started playing
'I Will Die 4 U' by the purple one
.   It was a fantastic way to end a fantastic show and definitely left everyone anticipating the arrival of their new album, which can't come soon enough.