Coca-Cola Suspending Polar Bear Ads -- For a Great Cause
Posted by Matthew Deery on Wednesday, November 27, 2013 at 12:00 AM
By Matthew Deery / November 27, 2013
Comment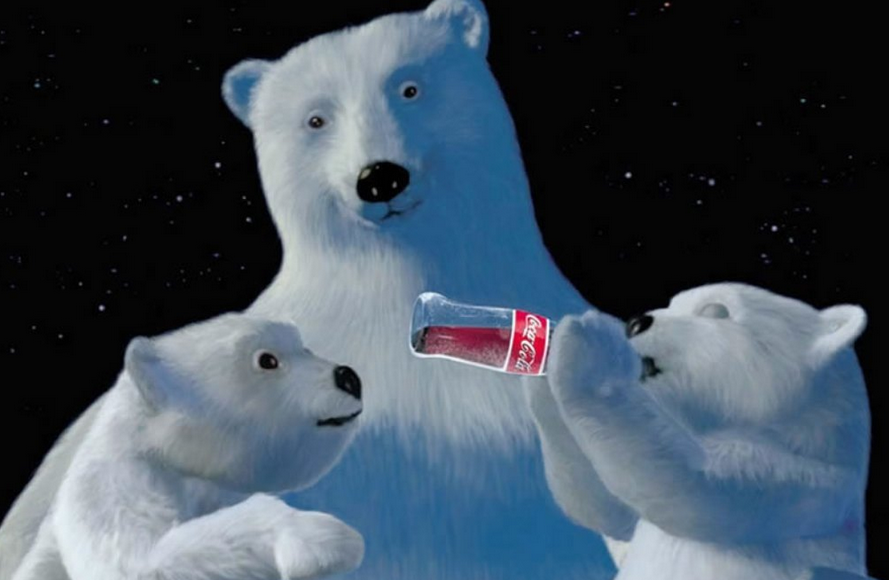 The iconic Coca-Cola polar bears will not be around very much this holiday season -- the world famous soft drink manufacturer is pulling most of their holiday ads to focus the money on a much more important cause. Coke will be donating said advertising money to help combat the
devastation
caused by Typhoon Haiyan in the Philippines (5,000+ dead, 1,600+ still missing, $5.8 billion in damage). This has to be one of the best moves in the history of the Coca-Cola brand. Coca-Cola said in an official statement:
"Any committed advertising space will be redirected to the relief and rebuilding efforts for the people in Visayas," Coca-Cola's statement on Tuesday read.
Sure, the move is very calculated and a guarantee to generate positive press, just like this article I'm writing now. Either way, donating money that
could
be used for more cute polar bears opening up bottles of Coke and giving it to those suffering in the Philippines is a perfect move for the company. One of the reasons Coke is a global brand is because of developing countries like the Philippines -- so this move also enriches the Coke brand in the wounded country. But all PR aside, this clearly is the right thing for Coke to do -- they found the right avenue for their money while also increasing their brand awareness.
"We have a long-standing commitment to extend aid to our affected associates and their families, as well as for our communities locally," said Juan Ramon Felix, Asia Division Director, Coca-Cola FEMSA, "and with our unique capacity to lend a helping hand to these communities, we will ensure that we will continue to provide support through this difficult time."
Since mid November, the Coca-Cola company has donated a whopping $2.5 million in cash, another $1 million to the American Red Cross, and over 600,000 bottles of water to Philippines relief efforts. This will be one of those short-lived stories in which people forget not all big corporations care only about maximizing profit. Coca-Cola is using their immense riches to help a country in need. Now, if you'll excuse me, I have a 12 pack of Coke to go buy. Image via: Google