Congrats Minnesota -- All Your Sports Teams Suck
Posted by Matthew Deery on Wednesday, January 14, 2015 at 12:00 AM
By Matthew Deery / January 14, 2015
Comment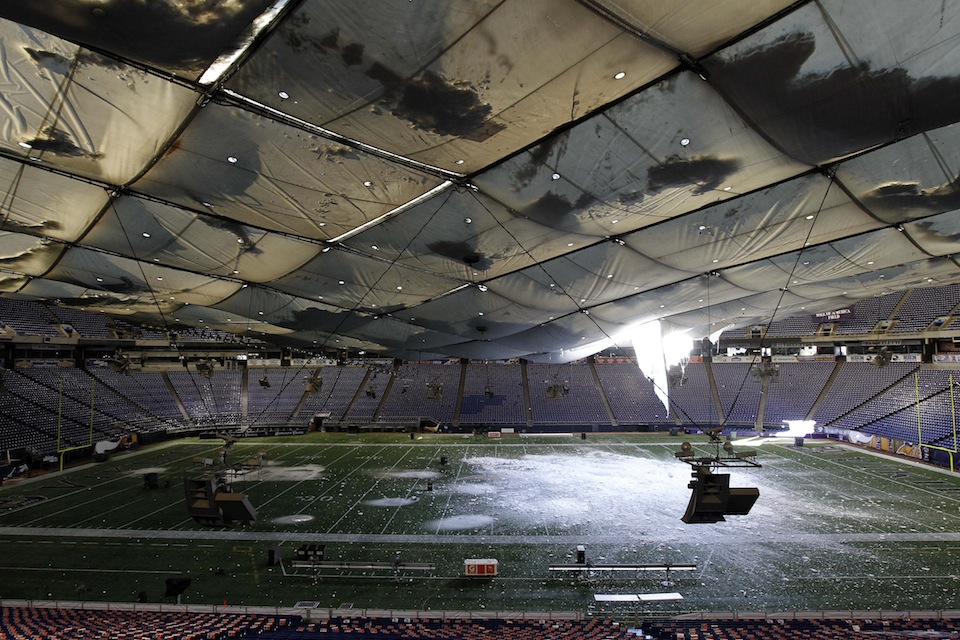 Well, Minnesota sports fans, it sure has been tough to be us the past few weeks. 2015 has not been kind to the Land of 10,000 Lakes, not one bit. Since December 30th, the Wild, Timberwolves, and Gopher Men's Hockey and Basketball are a collective 3-22. No, your eyes do not deceive you -- four teams, three with relatively high expectations, only netting three wins in just over two weeks. Even aside from this new year that is only a couple weeks old, it has been a rough stretch for Minnesota fans this past year. Lately, Minnesota has truly been the home of Loserville USA (as Paul Allen of KFAN calls Minnesota). I am a true Minnesota sports fan -- despite all my negativity here (I am a realist after all), don't take my ramblings as I am no longer interested in following these teams. I still closely follow all their contests and box scores (college much less) and will do so no matter how many losses pile up. It is because I am such a devoted fan that I was inspired to write this piece.
And I'm sorry Minnesota Lynx and Gopher Women's Sports, I know you have had your recent successes. While I cheer you on from afar, I just don't care about women's sports. It's not a sexist thing, I just don't have the time nor desire to tune into more sports, especially events that are significantly less entertaining for me. 
In the past 12 months, three of the four major sports teams in our town have had a coaching change (with another likely on the way with Mike Yeo on the hot seat), a true sign as to how bad a franchise is performing. A coaching change almost always means your team is in the cellar of the standings (for the Vikings, Timberwolves and Twins, that was decidedly the case). The Twins fired Ron Gardenhire after four straight 90+ loss seasons, the Timberwolves moved on from Rick Adelman (who retired) after he never provided the rescue from despair promised and hired Flip Saunders to right the ship -- the Vikings fired Leslie Frazier and hired Mike Zimmer to fix their woeful defense and make the purple competitive again.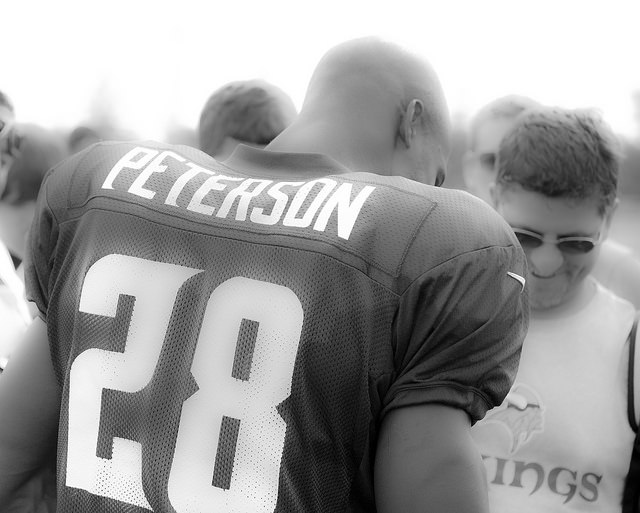 To start, the Minnesota Vikings started their season with very high expectations. Maybe not to reach the playoffs, but to at least compete with their division rivals Green Bay, Detroit and Chicago. Well, the Vikings finished the season 1-5 in their division and with a record of 7-9. Though the season finished out leaving most fans holding onto hope Teddy Bridgewater is indeed that franchise quarterback that has eluded the organization for decades, it started on one of the most precarious and deflating losses of personnel in recent memory. Vikings star running back and face of the franchise Adrian Peterson, accused of child abuse and banned from the NFL. Many fans like myself were left in disbelief as the news continued to pour out -- and now it appears as if the franchise's all-time leading rusher will never wear the purple again. Though hope is high for Teddy, it is no doubt that the fall from grace for one Adrian Peterson will leave a mark on this franchise for years to come (if he never returns and ends up signing elsewhere). And to make things worse, the Packers are on their way to the NFC Championship game -- how in the hell was that not called a catch by Dez Bryant? The NFL really blew that one.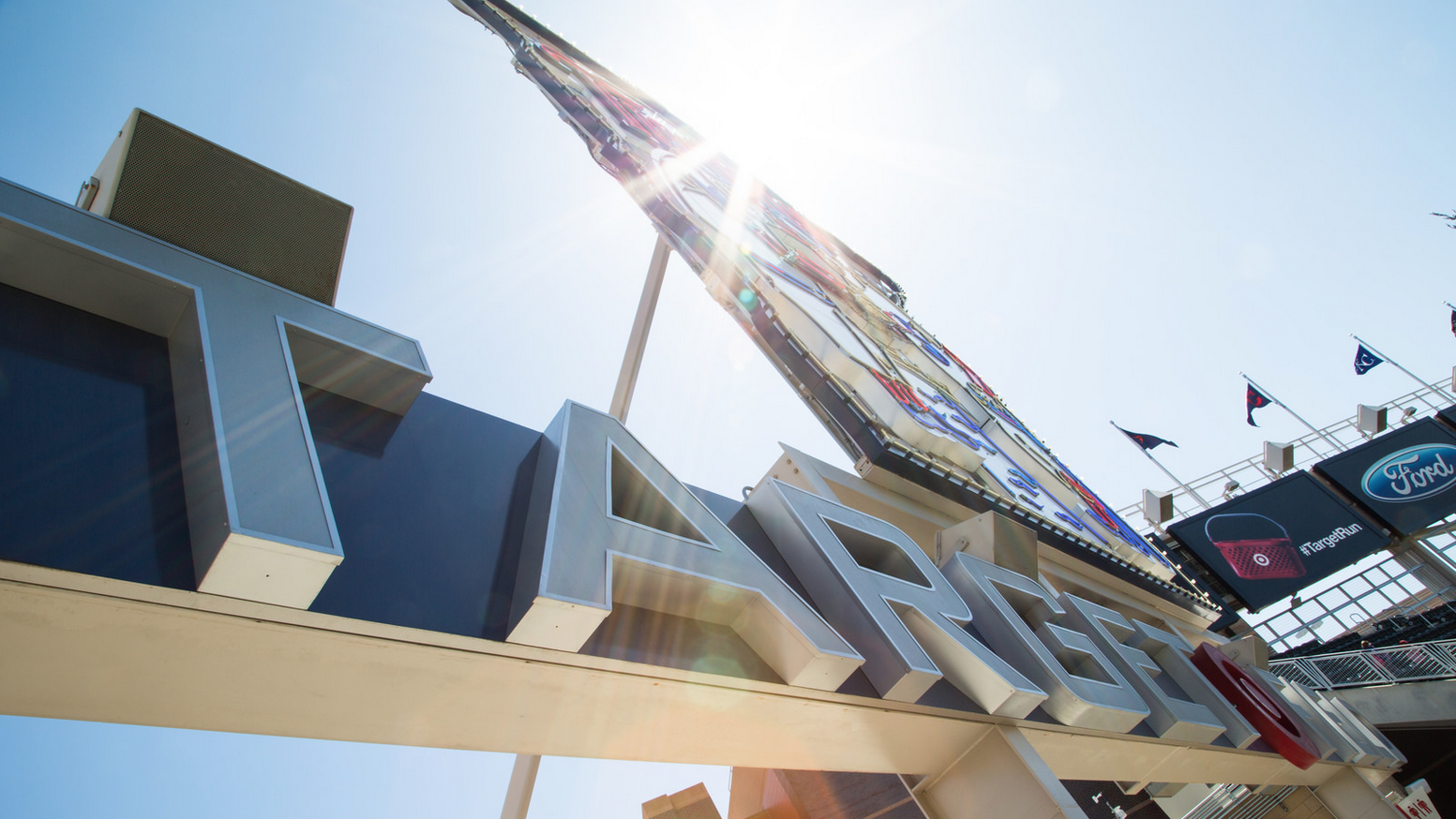 The Twins have been locked as one of the worst teams in baseball for four seasons and look to change that with Paul Molitor as their new manager -- though the roster is slowly improving with decent signings and upcoming prospects, all the Twins are selling right now is hope. Get back to me when the Twins clear 90 losses in a season. And remember those days of good Twins baseball? The ones where we had good seasons, but crapped the bed in the playoffs? How about a 3-19 record in their last six playoff series? The Timberwolves, or as the kids say, LOL, up until last night had lost 15 consecutive games (they won against the Pacers with guard Mo Williams netting 52 points). What do I even say about this loser franchise which has been an absolute stain on NBA basketball for the past ten years? Even with the comedic collection of players the Wolves currently have, all but three NBA teams (New York Knicks and Philadelphia 76ers) have at least ten wins. And for years now the Wolves have been selling mottos like "Team on the Rise" and "One. Hungry. Pack."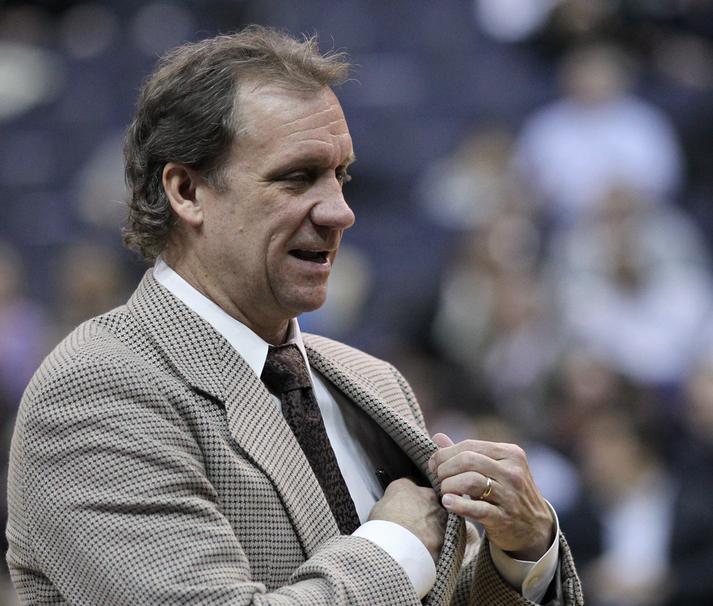 Even this year at the State Fair the franchise paraded around their number one picks (acquired in a trade for the
loser Kevin Love
) Andrew Wiggins and Anthony Bennett exclaiming this was the turnaround year. Fans ate it up and bought into the hype. (Not me, I knew it would be the same -- as I said with the Twins, get back to me when you make actual strides to improve, not just promise them at PR events.) But now it appears the team is worse than ever -- with well-paid "stars" Ricky Rubio and Nikola Pekovich always injured, they offer no help to the Wolves' embarrassing record. Wiggins has shown flashes this year, but at this point doesn't look to be a franchise savior. (And if good enough, he'll ascend just in time for his four-year rookie deal to expire only for him to jump ship out of this awful NBA market -- sorry, that's the pessimist in me talking.) But with Corey Brewer traded away and the roster almost unrecognizable at this point, it appears that Flip Saunders has more work cut out for him than imaginable. Pencil the Wolves in for more shameful seasons like this one in the coming years.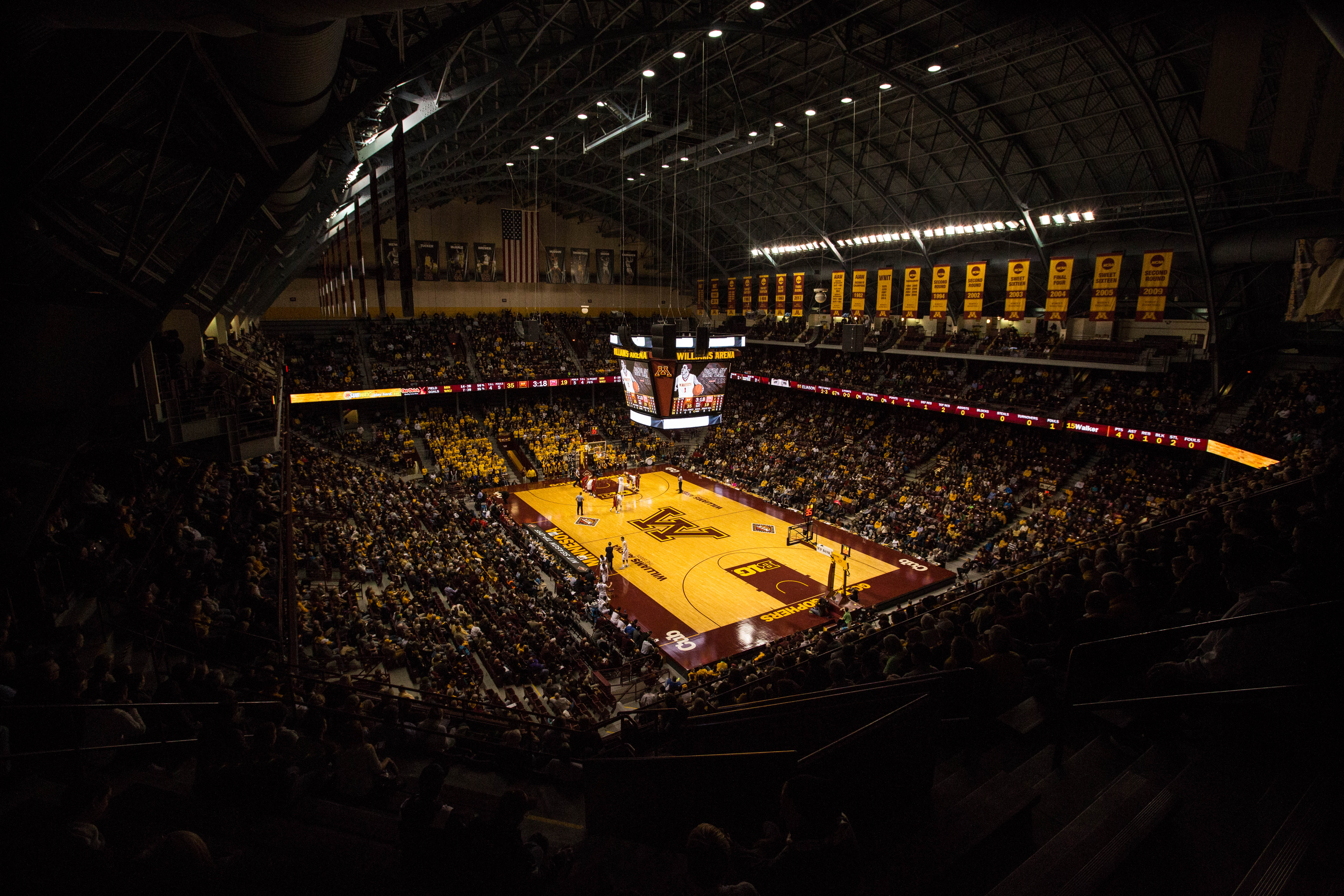 Gophers sports, which I admittedly don't pay close attention to (because collegiate sports are inferior to the pros and the Gopher Basketball and Football programs have remained mediocre for years -- sorry, my opinion) are also on a downward spiral. The hockey team was ranked number one nationally at the start of the season and just dropped two straight to Michigan making their record 10-7-1. Their postseason hopes just got a little murky over the weekend. The men's basketball team, which also had expectations of improvement after their 2014 NIT Championship, now sits at 0-5 in Big Ten play, good for last place in the conference. Even more, the football team which by some standards (strictly of measuring collegiate success in this state because other massive schools like the U of M would be ashamed to celebrate the Gopher's "success" in recent years, i.e. a coach with a .500 record and three straight bowl losses) had a good year in 2014 (despite losing all the actual important games to TCU, Ohio State and Wisconsin), now seemingly has a dreary outlook for the future. (Yes, they beat Nebraska, Iowa and Michigan, but everyone and their mother will admit the Big Ten was way down this year minus a few elite squads.)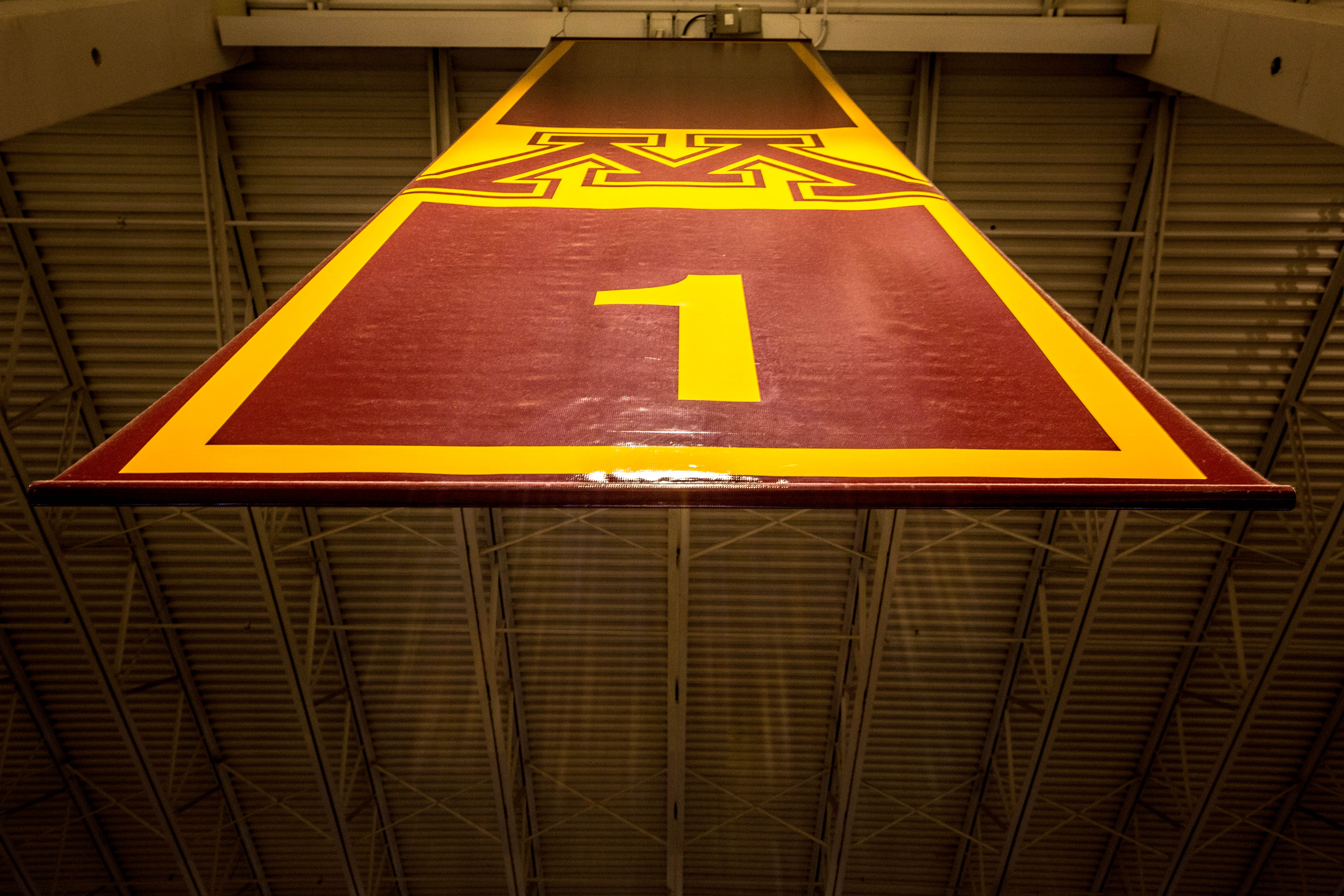 After getting handled by Missouri in their bowl game (which now marks seven straight bowl losses for the Gophers -- again, embarrassing), the Big Ten Conference only got stronger. Ohio State has a collection of young stars that helped them destroy the competition in the first ever college football playoff, crowning them as National Champions. They aren't going anywhere. Woeful Michigan got a huge boost with the addition of "wins everywhere he goes" Jim Harbaugh. Those two programs are sure to make the Gopher's chances of winning a Big Ten title a long shot. (1967 was the Gopher's last Big Ten title -- you would think one of these years we would have a shot.) Lastly, and most painfully, I will discuss the Minnesota Wild, by far the biggest disappointment for Minnesota sports fans as of late. Many of us fans thought this team would compete for a Stanley Cup in 2014-15 and do so for years to come. Now the team is in a violent downward spiral, losing 12 of their last 14 games and plummeting to the bottom of their respective division (they've also surrendered SEVEN GOALS in two of their last six games). Wasn't this team a lock for the playoffs and a potential contender for the said future? After the 2013-14 playoff run and how the team started this season dominating opponents, many fans thought 2014-15 season was the year the team turned the corner into bonafide legitimacy. Many (very) hungry Minnesota sports fans were eager to have a perennial playoff team, one that could capture that coveted championship that has eluded our professional franchises for decades (in most cases, their entire existence). So while the Wolves are an embarrassing joke with only six wins (somewhat expected), the Wild are an even bigger joke as their expectations for greatness were incomparably higher. To be in last place and barely competing against division rivals? What could account for such a travesty?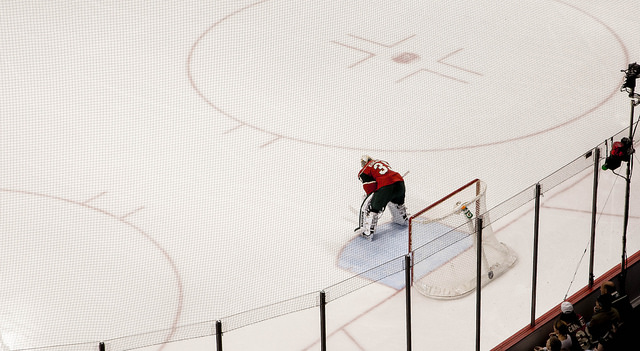 Short answer: goaltending. The Wild rank in the top four in the NHL in shots against per game with
27.2
, but their two goaltenders are both at the butt-end of a punch line for save percentage -- Darcy Kuemper ranks 34th in the NHL and Niklas Backstrom
ranks
41st (for those counting at home, there are only 30 NHL teams at the moment). Of course, most of the rest of the team hasn't lived up to the hype either -- none of the youngsters Charlie Coyle, Erik Haula, Mikael Granlund nor Jonas Brodin have taken the next step, many of the team vets are underwhelming to say the least (Pominville, Koivu, Vanek, Suter) and the power play has been an eye sore all season. Go ahead and blame Yeo for the team's lack of effort and I won't fault you as a fan -- in the end, the buck stops with the head coach. I, however, don't think the team has given up on Yeo as much as they have on the net minder behind them. The team has no confidence that their goalie will not only keep them in a game, but ever win them one. Despite outplaying the Blackhawks much of the game last week in a 4-2 loss, the team stood no chance as Backstrom let in two early first period goals putting the team down 2-0 (that exact scenario has in fact happened in three of the last four games). It's hard to put forth full effort when you know at some point (or multiple points) during the game the goalie is going to let in a soft goal and torpedo the chances of winning. Granted, that's a terrible mindset to have, but for how often it's happened to the Wild this season, it's not surprising the team is underachieving. And just imagine how terrible NHL fans around the country think the Wild are -- the Wild have had two nationally televised games in a row, losing both by a combined score of 11-3.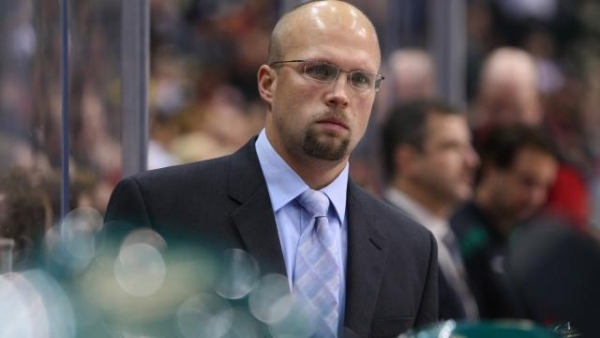 While firing Yeo is the easiest solution (though who knows if it will really fix anything), he can't make Darcy Kuemper make simple saves. He can't turn back the clock and never give an aging Backstrom a lucrative contract. He can't go back and make Josh Harding not "kick" a wall and likely ending his own season. You can't win in the NHL without goaltending -- you certainly can't compete with incompetent goaltending. I'm guessing many of you have read this and are now down in the dumps -- I'm not going to try to finish with some silver lining. This has been boiling within me for awhile now and I just had to get it off my chest. As a big sports fan, specifically one who roots for Minnesota teams, this has been one of the worst stretches I've ever seen. The Vikings are ok, Wolves suck, Wild suck, Twins suck, Gophers sports across the board are mediocre at best, it's overwhelming the losing we are enduring. And so many say the losing is what makes the winning that much better -- well, I've endured enough losing and heartbreak for a lifetime (thanks Vikings/Twins/Wolves/Wild). When will we be the talk of a sport? When will we host a championship trophy, or even something resembling a championship run?
When is Minnesota's time in the sun?
Photos via:
Wikipedia
--
Matthew Deery
--
Keith Allison