Cuba Gets Stiffed By Trump Administration
Posted by Tony Randgaard on Monday, February 26, 2018 at 12:00 AM
By Tony Randgaard / February 26, 2018
Comment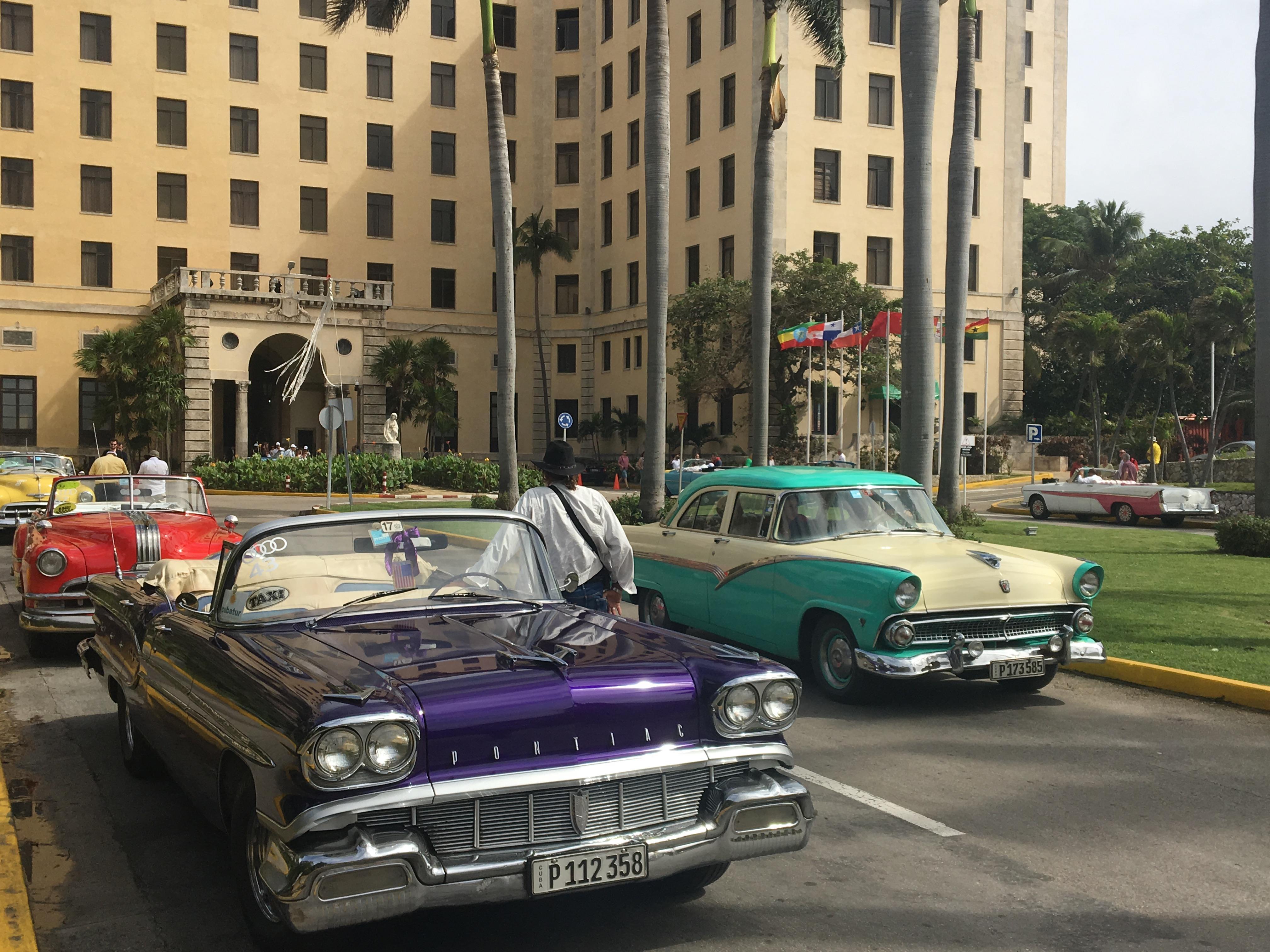 We hiked in the shadow of Morro Castle, standing silent guard over Havana -- to Plaza Viejo in old town. And then commuted back and forth in vintage Forties and Fifties Chevys, Dodges and Fords between the Capitol and the iconic Hotel Nacional (see photo).
When stormy weather struck, we dodged towering breakers along the romantic Malecon seawall in Vedado (see photo). And along the way we talked to taxi drivers, waitresses, concierges and of course bar tenders and they whispered the bleak secret of the Cuban New Year. There are considerably less Americans in Cuba this year.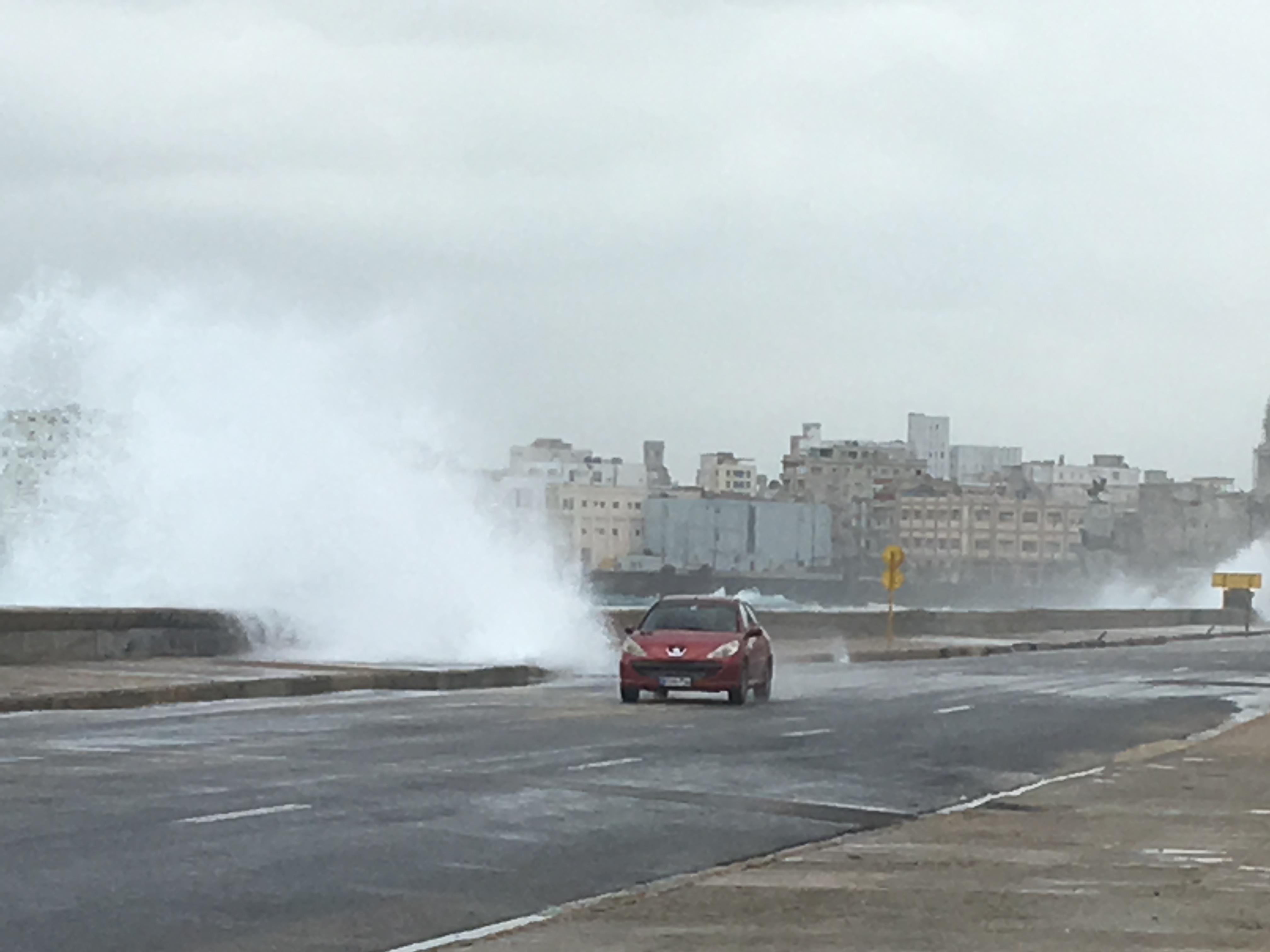 And according to my friendly bar keep Nathan in Villegas square, the Canadians and European tourists that remain, "don't tip!" When I rode back to my Airbnb in a pristine red '49 Chevy, my taxi driver reminisced about: "Mucho Americanos last year."
Since September, the Trump administration has implemented several policies intended to strike at the heart of businesses run by the Castro government:
·
The November 9th policy banning independent "people-to-people" travel to Cuba. Travelers in this category now must travel with an organized group including tour guide.
·
A State Department travel advisory warning Americans to avoid travel to Cuba as a result of the mysterious sonic attacks that debilitated more than 20 U.S. Embassy employees.
Tack on the perceived impact of Hurricane Irma in September and you have a perfect storm that John Caulfield, former head of the U.S. Interests Section (Our Man in Havana) leads Americans to conclude: "Oh, we can't go to Cuba anymore."
Tom Popper, President of tour operator InsightCuba told the Miami Herald:
"You put it all together and people were scared of Cuba. Bookings were down; all the metrics were down since the President's June (16th) speech."
Don't White Out That Bucket List Yet
We chatted recently with Collin Laverty, President of Cuba Educational Travel. Collin is an expert on Cuban American relations who has traveled to the island more than one hundred times. He served as the Cuba Program director of the Center for Democracy in the Americas and has escorted dozens of members of Congress on fact-finding missions to the island.
He believes the State and Treasury Departments have been intentionally vague and misleading in explaining and communicating the new Cuba travel rules -- an attempt to increase confusion and fear. After seeing this reply from United Vacations about a seven night escorted package in May, I would have to concur and state mission accomplished?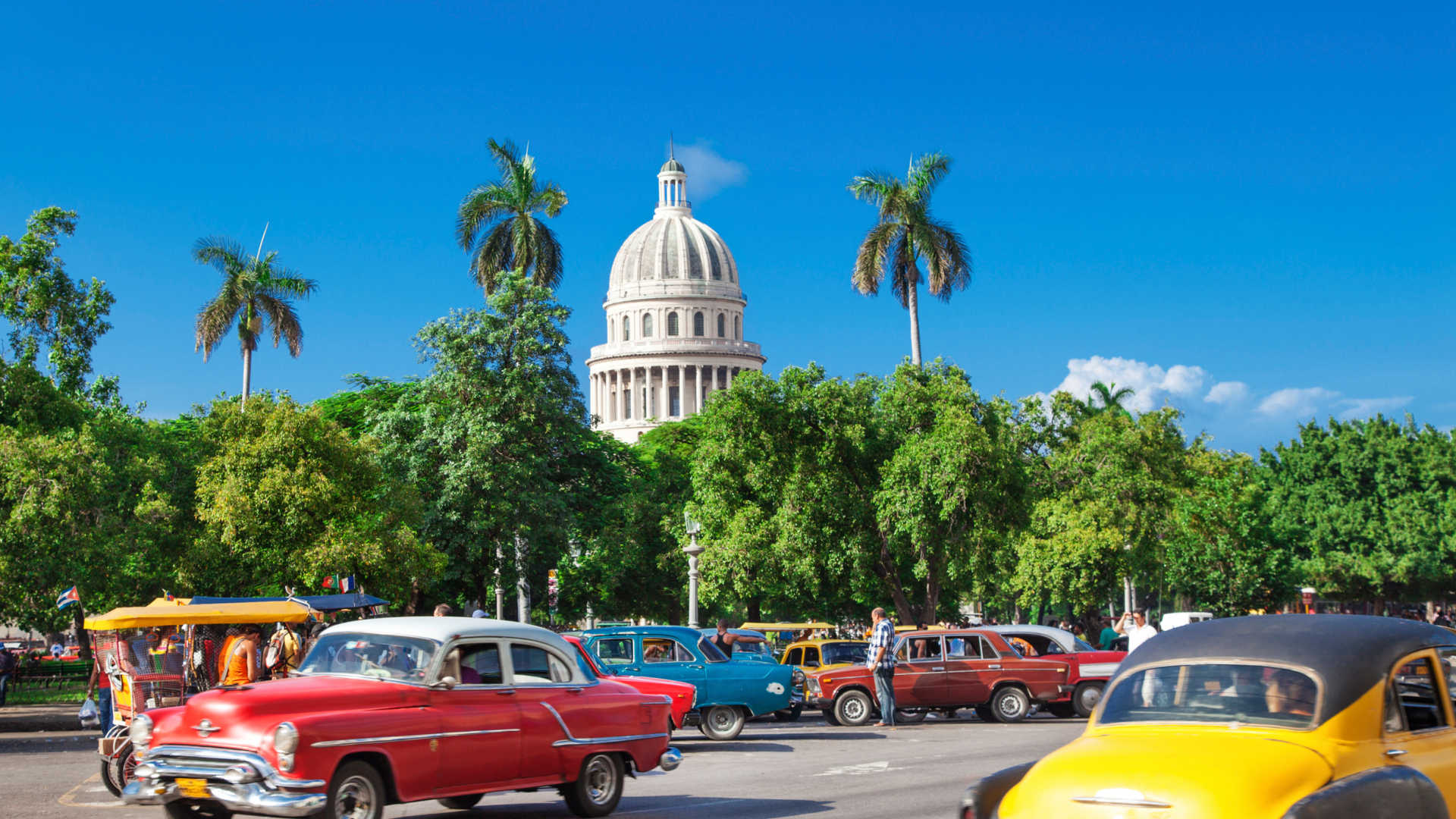 "UNFORTUNATELY, CUBA TRIPS ARE DISCONTINUED DUE TO THE U.S. BANNED BOOKING TRAVEL TO THIS DESTINATION," read their reply.
Shaking his head, Laverty makes a strong point that, "the new regulations clearly permit organized tours and individual travel."
Don't cross Cuba off your bucket list yet. His firm has seen a small drop in demand for some itineraries, "but things have picked up over the last month as people adapt to the new regulations and it becomes clearer that the situation with the embassy is close to being resolved."
While the new regulations torpedoed the most popular 2017 independent category: People-to-People travel; only small modifications were made to the Support-For-The-Cuban-People general license. Individual travel is permitted in this category provided travelers maintain a full-time schedule of educational activities interacting with and supporting the Cuban people.
While United Vacations (and Delta Vacations) are not offering packages to Cuba right now, look to experienced operators such as Cuba Educational Travel or Cuban Adventure Tours to fill the void with offerings that comply with the new rules.
Cuban Educational Travel is selling a robust array of products,
university programs, cultural and educational tours, corporate events and family trips. Laverty stated that prices vary but he was confident his firm could deliver a seven day program for around $2000 per person, which includes lodging, cultural programs, many meals, transportation and visas (not including air fare).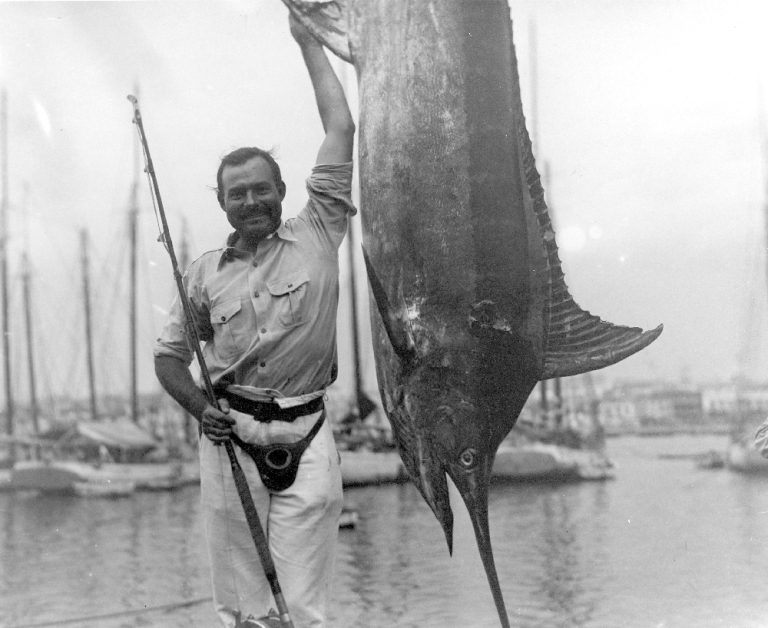 While that pricing is certainly competitive, it is his May tour that captured my imagination. The program encompasses the 68th Annual Ernest Hemingway International Angling Tournament, held at the Hemingway Marina, just west of Havana. The event which is an authorized travel license category, is priced at $3900 per person covering tournament fees, boat rental, a bilingual guide, breakfast, some meals, museum admissions and local transportation. Can you imagine joining a four person team in pursuit of marlin, sailfish, tuna and dorado — literally walking, make that motoring, in the footsteps of Hemingway and reliving The Old Man and the Sea? (see photo)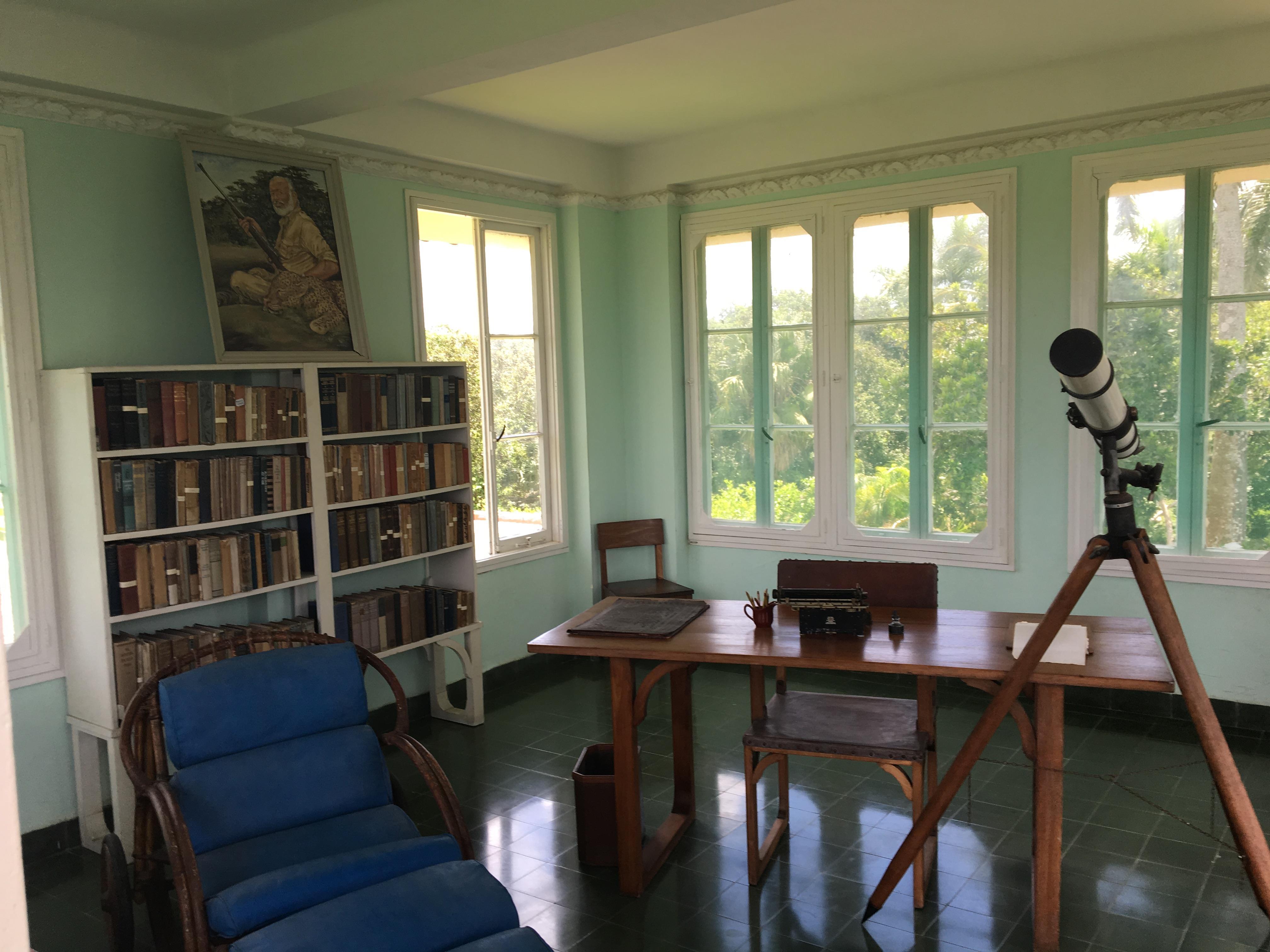 For Hemingway enthusiasts, there are plenty of his old haunts to see. His estate Finca Vigia and fishing boat are lovingly preserved on the other side of Havana, an easy taxi ride and only $6 admission fee. It was fascinating to peer into the living rooms, bedrooms and bath of his home that appears to be exactly as he left it in 1958. With only six other tourists on the grounds when I was there (no Americans), it was particularly peaceful to walk the grounds, winding through majestic Banyan and Ceiba trees. And after circling his pool and boat, we discovered great vistas of the surrounding countryside.
A Warm Cuban Embrace
On my first trip to Cuba, I took a tour bus from Havana to the beautiful beaches of Varadero. En route, our tour guide polled the passengers about their favorite part of Cuba. In unison, many people offered: "The people!" On my trip in January, on two separate occasions I was caught in the rain with no official yellow taxis in sight. Each time a collectivo taxi filled with Cubans, stopped for me and simply said in Spanish: "Jump in buddy." And the driver brought me to my destination for $2 (plus a $1 tip -- a nice 50% tip).
There are many Minnesota travelers that hold Cuba near the top of their bucket list. Many have told me they want to visit Cuba before it becomes westernized and loses its retro charm. One of the hidden benefits of the Trump administration restrictions is that the island will preserve its lost-in-time magic. There are only minimal signs of storm damage in Havana and the rich sightseeing areas are well preserved. Moreover, there will be no Western commercial investment and fewer tourists to interfere with your special rendezvous.
Rest assured, the Cuban people are waiting for you with open arms.
Retired after 20 years in marketing with United and Northwest Airlines, Tony has been published by Minnesota Monthly, MinnPost, Minnesota Connected, Air Cargo News, The Forward, CNS Air Cargo Focus and the TC Daily Planet. He has won a Silver Addy award in Advertising and launched United Cargo's Friendly Skies ad campaign that is still running today.