Danny Santana: Much Better Than Expected
Posted by Jeff Schwenn on Tuesday, August 5, 2014 at 12:00 AM
By Jeff Schwenn / August 5, 2014
Comment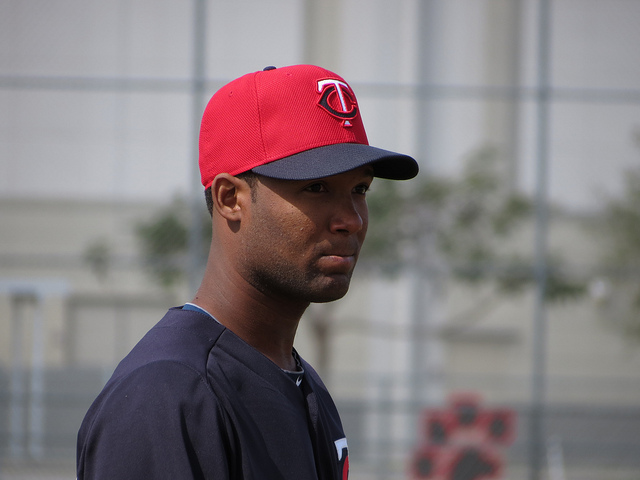 In a previous article I downplayed the success young Danny Santana was having in his initial exposure to Major League Baseball. I pessimistically said he would be a .260 hitter with many positive attributes that would help bring the Minnesota Twins up from the ashes. A few months later, I'm now left with the impression Danny Santana isn't just going to be good, but special... at least he is right now. When I say special I mean his value rises above statistics and propels a team toward higher achievements than they currently imagine. His value isn't just at the plate, but everywhere when he's on the diamond.
Skeptics will say you must prove a player's value through a multitude of metrics and analysis that compares a players worth to similar players from decades ago. They want statistical reassurance that the HD image they're seeing is truly worthy. I say Danny Santana cuts through that. Just watch him sometime. Put away your laptop and social media. Clear the static that clutters our every waking moment and watch Santana run the bases.
His remarkably fast yet clipped and agile stride resembles that of a short track speed skater. Always quick, but never hurrying.  His running style has drawn comparisons to Rod Carew, which is apropos. And his size! He's a switch hitter and at 5' 11" 175 pounds is similar to many of us mortals, yet he's hit five home runs and each one was like a surprise gift from a visiting grandparent -- unexpected, but wonderful. Last week one of his home runs even found it's way onto the right field plaza at Target Field leaving Jim Thome and Justin Morneau wondering who let the new guy into their specialty area. Danny Santana provides those smiling moments in a continuous reel season we've all seen before.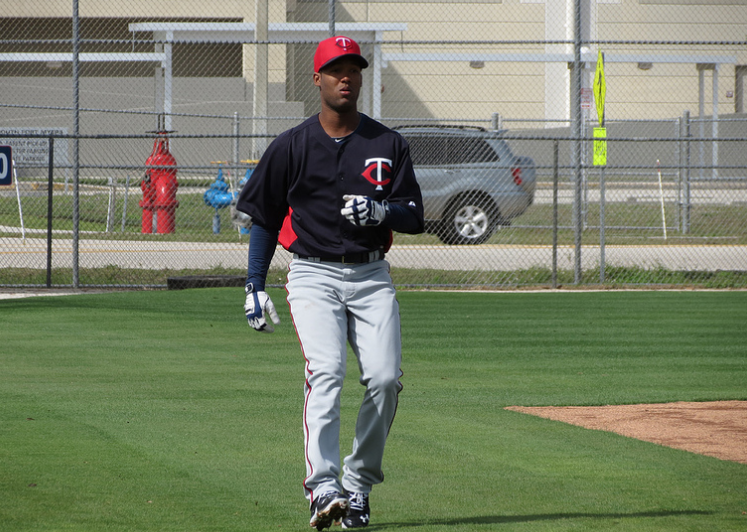 If you need reassurances of Danny Santana's importance to the Minnesota Twins, here are a couple that should resonate with long time Twins fans. Danny Santana had 50 hits in his first 42 games -- only the great Kirby Puckett secured 50 career hits quicker in Minnesota Twins history (36 games). And here's another statistic that defines the fine career start Danny Santana has built: he's gotten on base 77 times through his first 52 games. Rod Carew got on base 86 times in his first 52 games (most in franchise history), Puckett has the second highest with 84 times, and Tony Oliva reached safely 83 times in that time span. In terms of hot starts to a career, Danny Santana has found a seat next to some Minnesota Twins Hall of Famers.
Sunday's memorable five hit performance against the White Sox left journalists paging through their media guides looking for answers. Danny Santana made them go all the way back to 1983 and Tim Teufel to find the last Twins rookie to have five hits in a ballgame. Santana has been spectacular at the plate, but don't lose focus of him when he's on defense. He's a shortstop by trade, but on this 2014 mix and match version of the Minnesota Twins he's a center fielder. In the minors he played just 25 games in centerfield with a grand total of 47 balls hit to him. Watch him now and it's difficult to see that inexperience. He has shown range and grace that most veteran outfielders lack.
When Santana looks to his right and left he sees Josh Willingham and Oswaldo Arcia, career outfielders who too often attack a flyball like it's an incoming fruit bat. So as this Twins season begins its final approach to the finish line, don't assume there is nothing to see at Target Field -- Danny Santana still has 52 games left to play.
Photos by: BeGreen90