'Darkside' @ First Avenue
Posted by PJ Mudd on Tuesday, January 21, 2014 at 12:00 AM
By PJ Mudd / January 21, 2014
Comment

Darkside stopped by First Ave on Saturday night for what was a very exciting, yet sometimes boring (and I mean that in the nicest way possible) show. It was exactly what I thought it would be and more, but in the end, it was a 90 minute concert that could have easily been 60 minutes. Nicolas Jaar and Dave Harrinton are amazing musicians. That was obvious. The music they make is beautiful, haunting, and soulful.  Harrinton manipulated his guitar to set the mood and Jaar added subtle layers of sound to bone shaking bass throughout the night.  When things were slow, they were really slow, which gave the audience plenty of chances to check their phones. When things picked up though, they got into such a fantastic groove the audience reacted so much it was like they were hoping it wouldn't stop. But it did. Again, and again.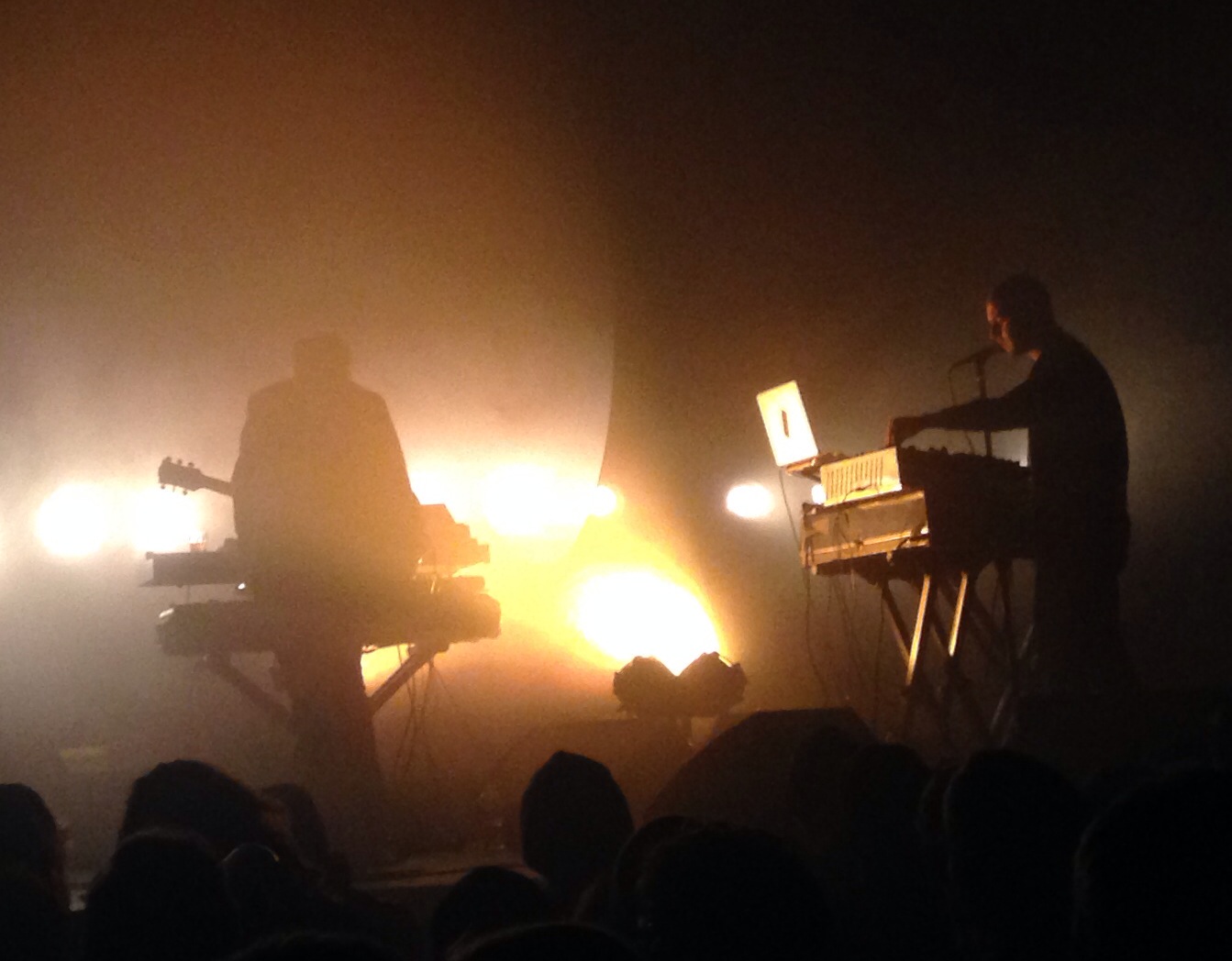 The first ten to fifteen minutes of the show really had me worried. I knew their music was dreary, and at times slow and monotonous, but was it going to be like this the entire time? Their stage setup accurately reflected the music at this point with the two musicians alone onstage with just their instruments, and two dim lights. Although I had prepared myself for the worst, thankfully that wasn't all that was in store for us, and the beat and tempo increased from then on out for the most part.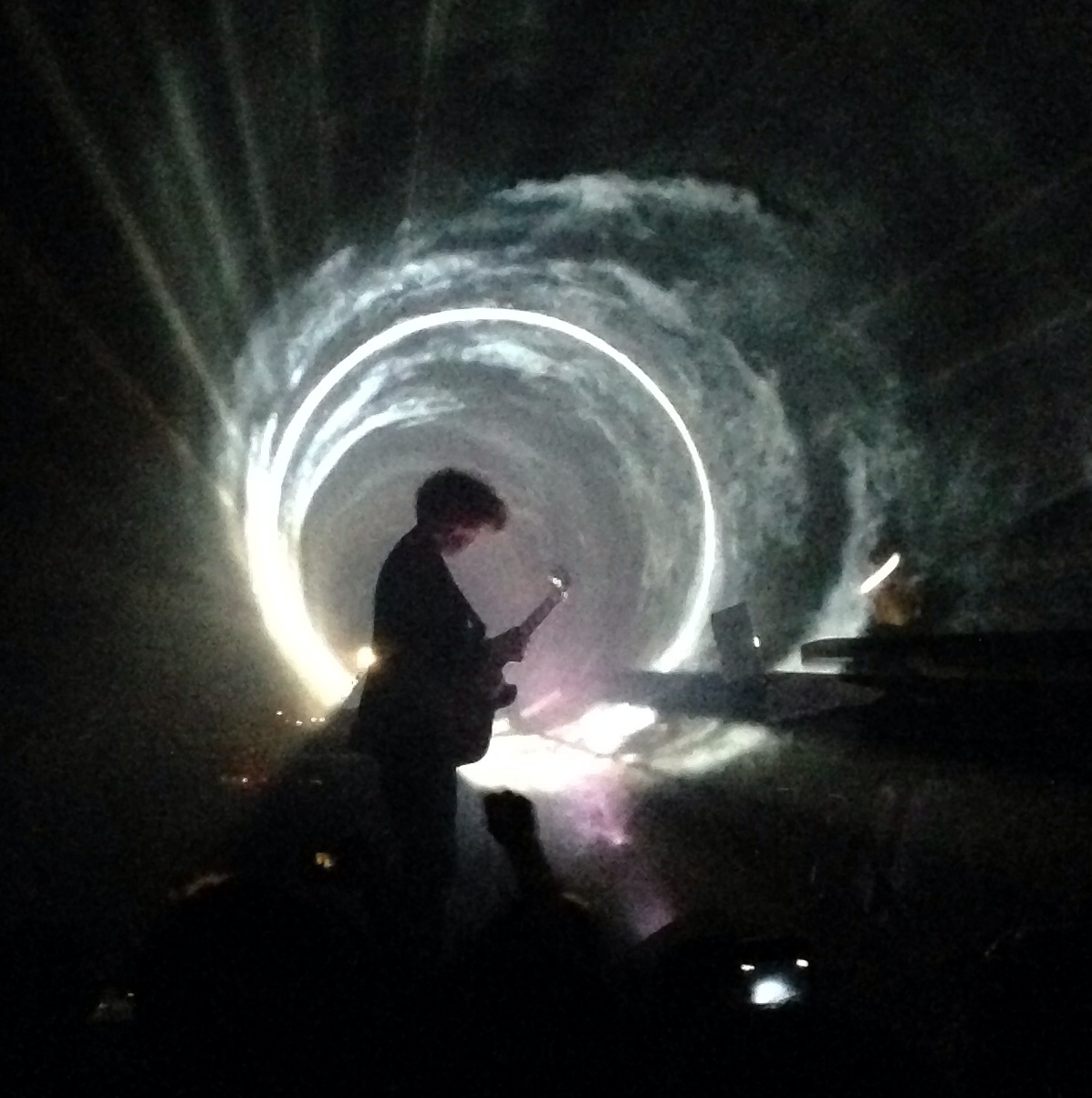 Each song was preceded by at least it's length in buildup. A very slow, and incredibly gradual buildup. Some audience members seemed to be into it, patiently waiting and wanting the eventual full sonic release. Myself, I was bored. I would have preferred a much more brief build up to each song in order to get to the real meat everyone was there to see. It was fantastic once we arrived each time, with an incredible light display the delivered the emotion of the song. The giant spinning mirror that all the more translated the "darkside" theme was used sparingly but effectively, broadcasting a hollow spotlight around the entire venue with each revolution.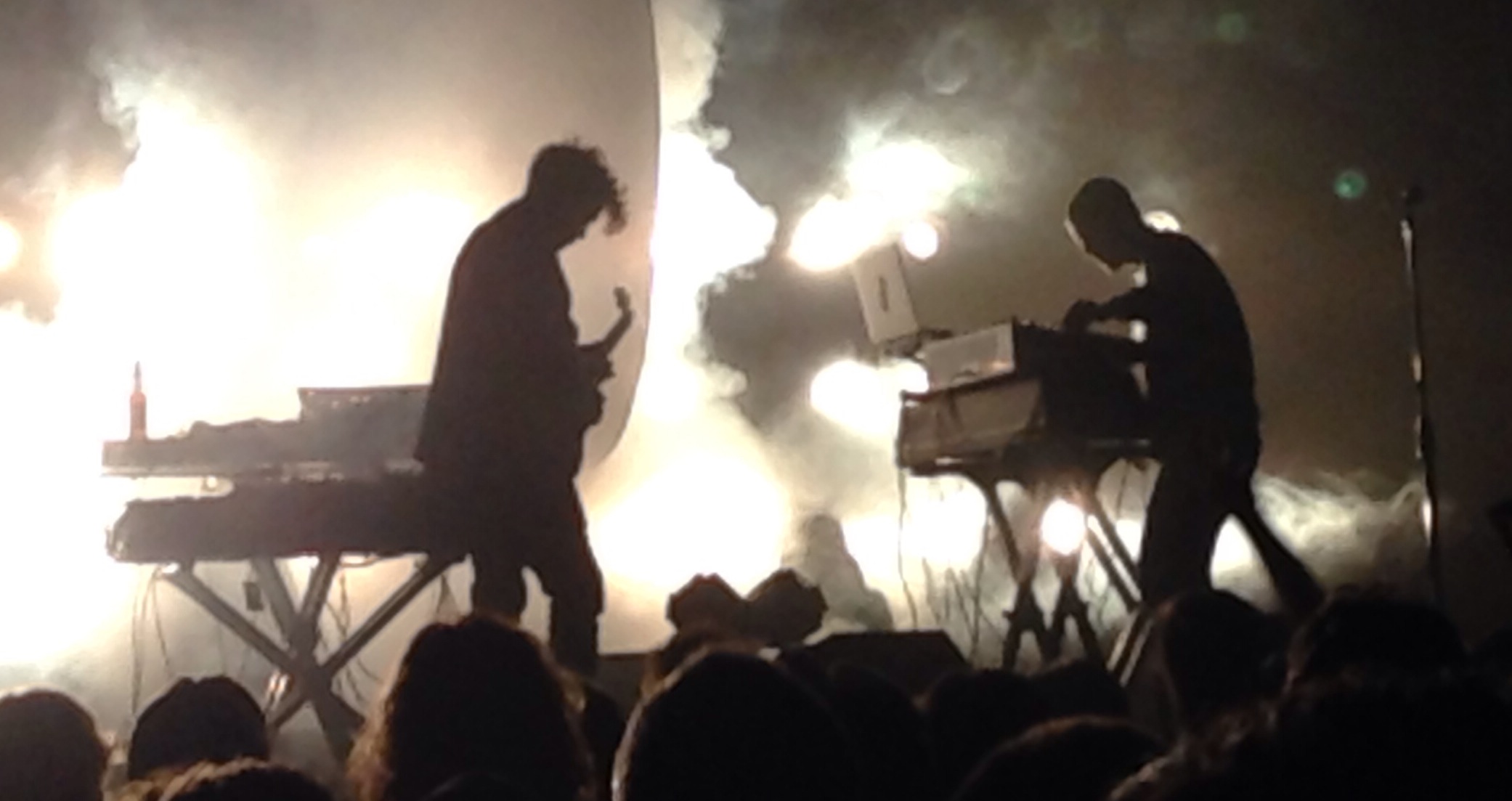 The duo left the stage only to return a minute later with their friend Will on saxophone, who added yet another muted layer of sound like a fuzzed out Kenny G, albeit for just one song. Leaving the stage for slightly longer than then moments earlier, they returned to play their final song of the night. After it was all said and done, I left feeling like I 
almost
 saw a really great show. Photos via: PJ Mudd