David Garrett -- A Classically Trained Violinist Breaking Traditions
Posted by Deb Olson on Thursday, March 13, 2014 at 12:00 AM
By Deb Olson / March 13, 2014
Comment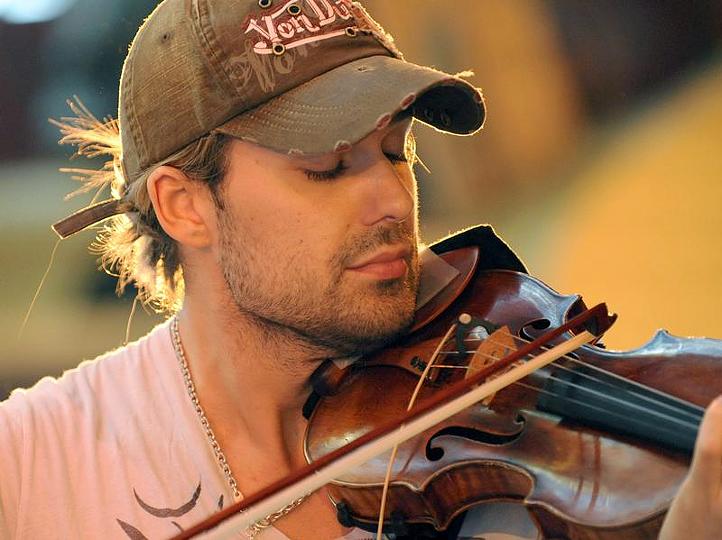 For every boy who's been bullied to tears while carrying his violin on the school bus, there is one name you need to hear:
David Garrett
. Having been trained in Classical tradition, chances are David has been mocked and bullied as well. After all, it's not cool for boys to play the violin, right? Well, when he walked down the center aisle at the State Theatre Wednesday night, playing Eye of the Tiger on his violin, nobody was laughing. Or if they were, the sound was drowned out by impromptu cheers and enthusiastic applause throughout the next two and a half hours. I was shocked to see him wearing sweat pants, untied boots, a t-shirt, and a sports coat topped off with a stocking cap over his pony tail… during his performance --  that doesn't fit the bill of the "serious" musician -- yet there stood a man whose degree is from Juilliard, and who has personally studied with
Itzhak Perlman
. If that doesn't answer the questions about Garrett's training, nothing will.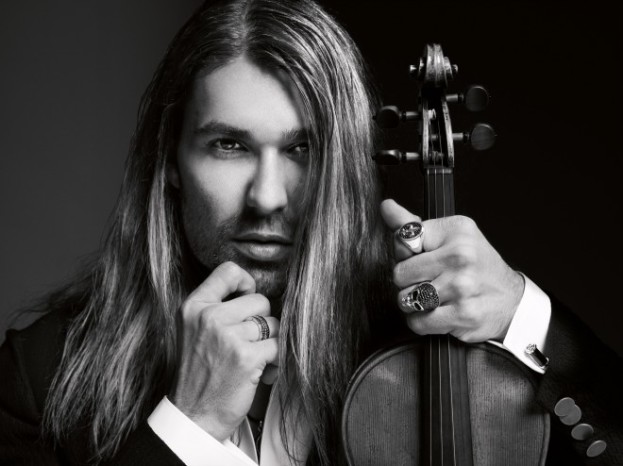 Though the drums, keyboard, and guitars may have tried to fool any one of some 2,000 attendees into thinking that his music isn't "good" (aka "serious"), his crossover music needs to be further explored. Beethoven, with a band. Queen, on the violin. Is it traditional? No. Is it serious? Well… maybe, maybe not. Is it good? Ask the people lined up to purchase CD's after the concert. Those may not be the correct questions to ask, anyway. How about: what can I take away from this performance?  Or: what can I appreciate about David's musicianship? Dare we go so far as to ask: what could I learn from him? How does this music, here in this moment, transcend all of this? Yes, he can play the classics (for the record, he can play the classics better than most) – been there, done that. For David Garrett, now is the time to show what else can be done with the violin. On Wednesday night, he did just that. Photos via: Google