Delicious, Elegant, Yet Comfortable -- 'I Nonni' Restaurant Review
Posted by Dena Hodnett on Monday, January 13, 2014 at 12:00 AM
By Dena Hodnett / January 13, 2014
Comment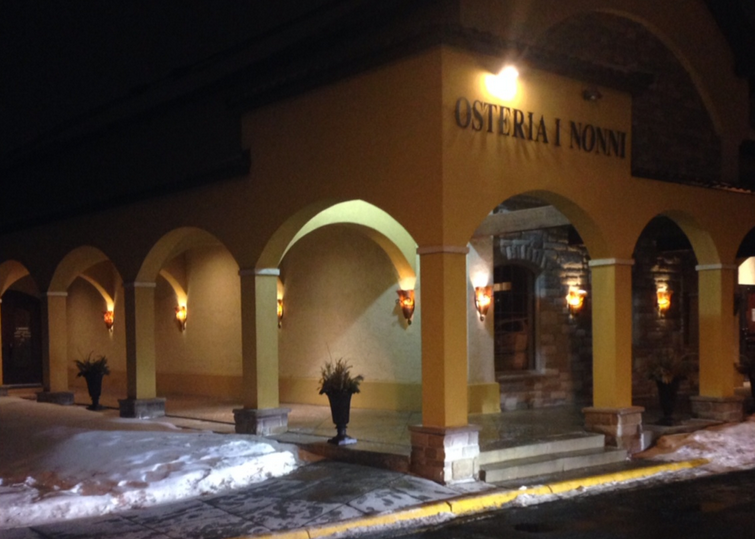 So... I Nonni in Lilydale. You should go there. It will make you happy. Promise. My friend and I dropped in recently  on a Friday night. We were in desperate need of a chatty girl night and I knew this would be the perfect place. I Nonni has amazing food and a ridiculously large assortment of adult beverages -- SCORE! For these chatty types of nights, I personally prefer sitting at the bar, where they serve a full menu. I like to watch the I Nonni bartenders craft their magical cocktails. This is not your 30 second, mix job. Any drink here is served with detailed effort and presented in its respective appropriate glass. They make everything look delicious.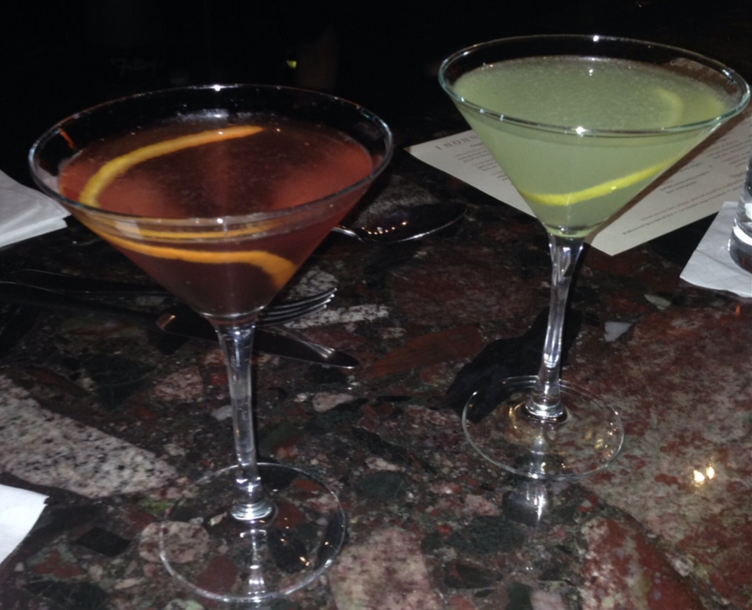 For example, I really can't handle whiskey, but I have never wanted to order a Manhattan so badly in my life after watching the bartender create her masterpiece. Thankfully the same effort was put into the "Amalfitini" ($9 / Citron, Limoncello, Lemon with a twist) and the "Siciliano" ($9 / Orange vodka, cointreau, chambord and orange twist) which were both beautiful and tasty and my friend and I loved both. Someone might have even had two... This is a take your time and linger kind of environment, so we ordered the Carpaccio di Manzo to start (thinly sliced beef with arugula, lemon, tuscan olive oil and huge chunks of shaved parmigiano reggiano @ $13) and the Calamari Fritti (very lightly fried squid with lemon and sea salt @ $13).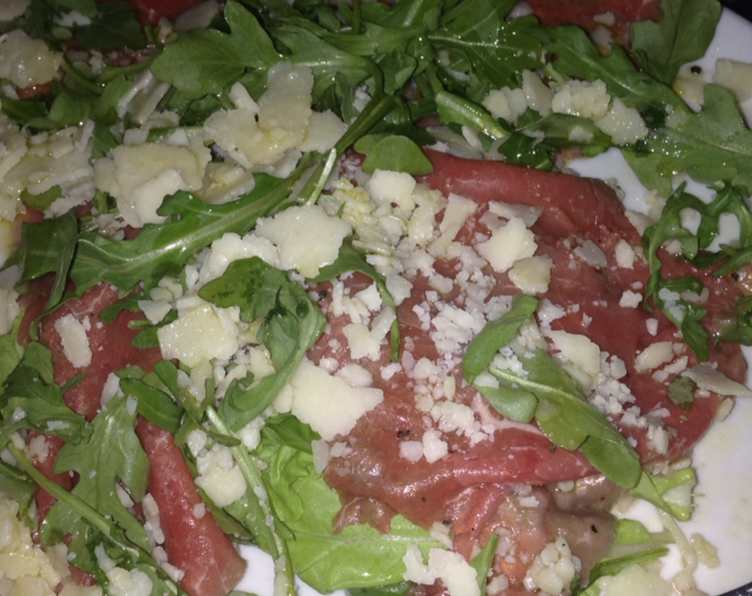 The Carpaccio is a huge portion. It's so good. I started eating before I snapped a picture (sorry friends - it looked too good) so my photo doesn't do the presentation justice. The calamari was OK. It was the least exciting dish we tried. I will admit that my bestie and I were both wimps and could only eat the rings and not the bodies of squid, so our consumption was limited. I know. This from two girls who were also eating raw beef. It's just those tentacles... We were on hour two when we decided to add another course and round of delicious drinks. I switched it up to my favorite vodka dirty martini with blue cheese stuffed olives. We also ordered two small size pasta dishes to share. I so encourage sharing. It allows for many more tasting experiences. We ordered the Gnocchi alla Sorrentina ($12) which is house-made gnocchi with tomato, fresh basil, buratta, and parmigiano reggiano. We also ordered my favorite Rigatoncini alla Norcina ($12) which is house-made sicilian sausage with truffles, fennel pollen, crema, and pecorino romano.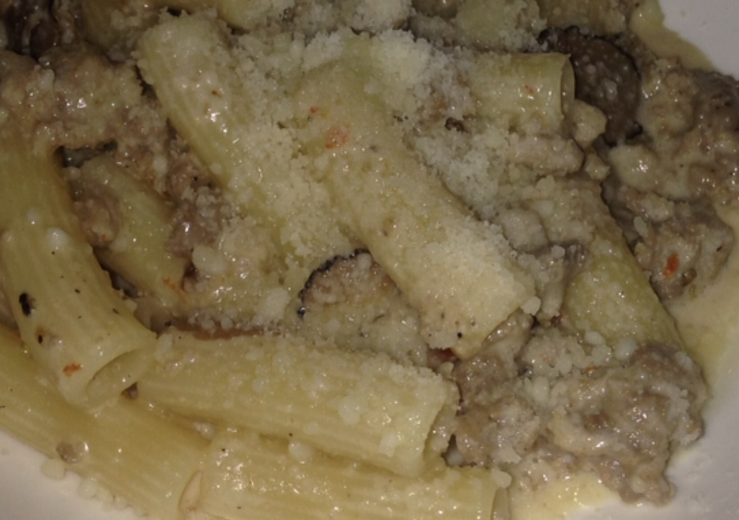 Both were incredible -- like eliciting eye-rolling and audible mmmmmmm groans kind of amazing. The gnocchi were like little-melt-in-your-mouth pillows of flavor, so soft and delicate. The Rigatoncini was so amazing that I went against all my sharing morals and tried to convince my dear friend that this dish was "icky" and she wouldn't like it. This was not a successful plan. When you go to I Nonni, and you should, please try this dish. FYI - It is seasonal, so only available during winter. The portions are smaller than your box chain restaurant portions, but this is not Olive Garden level Italian food. The richness and flavor packed into these pastas will leave you completely satisfied. My friend actually texted me the next morning to say that she dreamt about the pasta. I felt that was completely justified.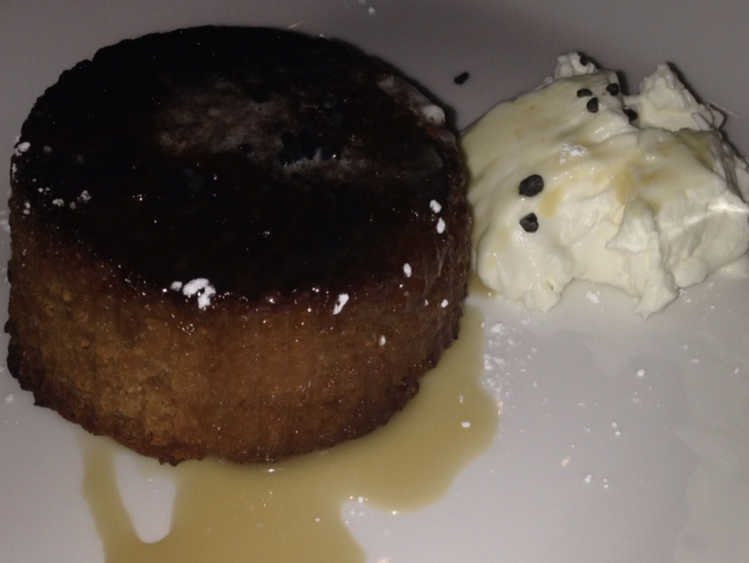 We hit hour three, perfectly relaxed and enjoying our girl talk and some banter with our delightful bartender. She even had us try "Grappe," which to my unsophisticated grappe drinking palette tasted like a sip of floral flavored kerosene. WOW! No Grappe for me. She also recommended we try the Figgy Toffee Pudding ($8) which was calimyrna figs, english toffee and caramel. She said we would not regret it and she was right. My friend thought it was a bit too salty on the last few bites, but I am a huge sweet and salty fan, and it was a perfect balance to me, especially with my glass of Vinsanto, a sweet dessert wine ($16). And to end the evening?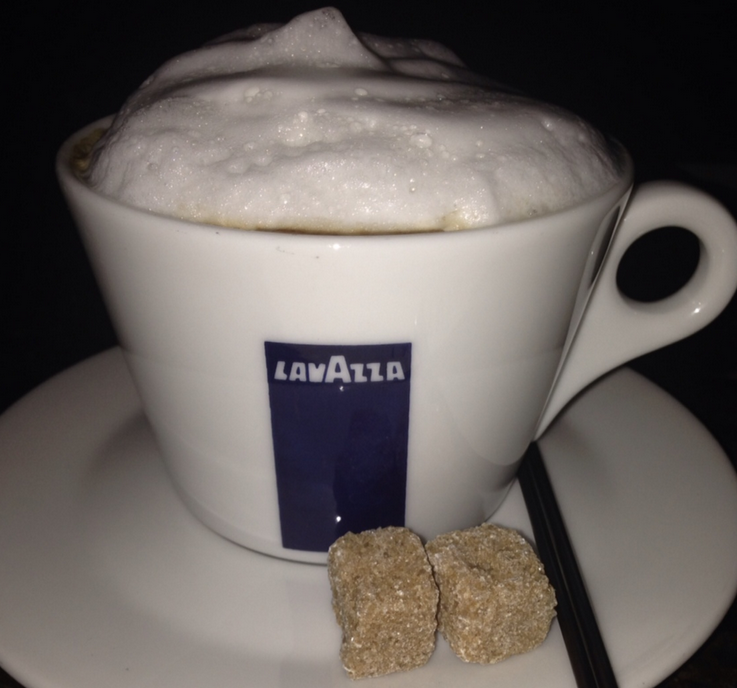 Lots of water and a perfectly frothed cappuccino. Such a warm and comfortable environment! Our bill came in a little over $130, which for three and a half hours of eating and drinking deliciousness, I thought was totally worth it. Not something I can afford every weekend, but worth the splurge!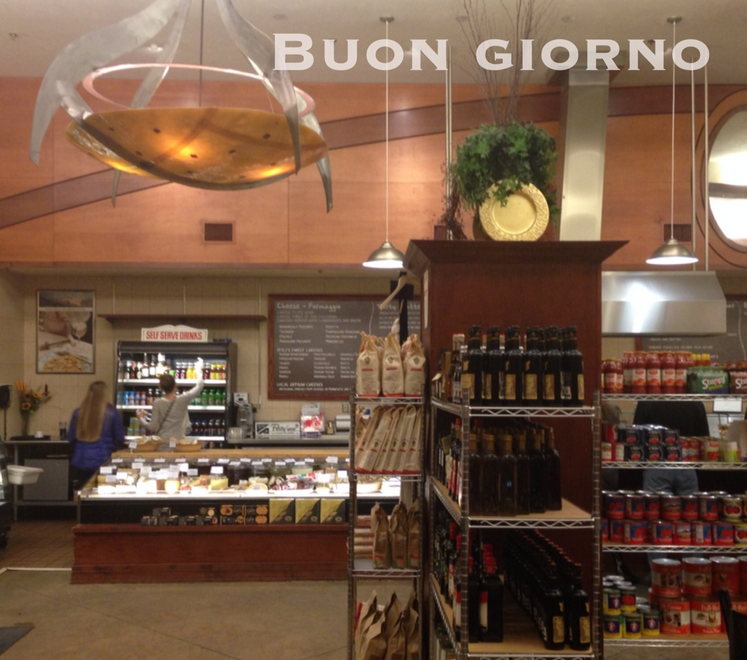 I Nonni is a definite upscale restaurant. The interior is elegant and yet still comfortable. Definitely a grown up / dress up kind of place. It would be a cool place to take a date or anyone you'd like to impress. The staff (many of whose faces have been there for years) are professional and deeply knowledgeable about the cuisine and drink menus. A reservation would be encouraged, but they are also very accommodating to a walk in visit. Located just south of St. Paul off 35E and Sibley Memorial Highway. Parking is free and easy. See their website
www.inonnirestaurant.com
for more information. Also check out the next door Buon Giorno marketplace for take out and a more deli style dine in option.
www.bgimarket.com
Photos via: Dena Hodnett