Desserts to Die For -- 'Cafe Latte' Restaurant Review
Posted by Dena Hodnett on Thursday, September 26, 2013 at 12:00 AM
By Dena Hodnett / September 26, 2013
Comment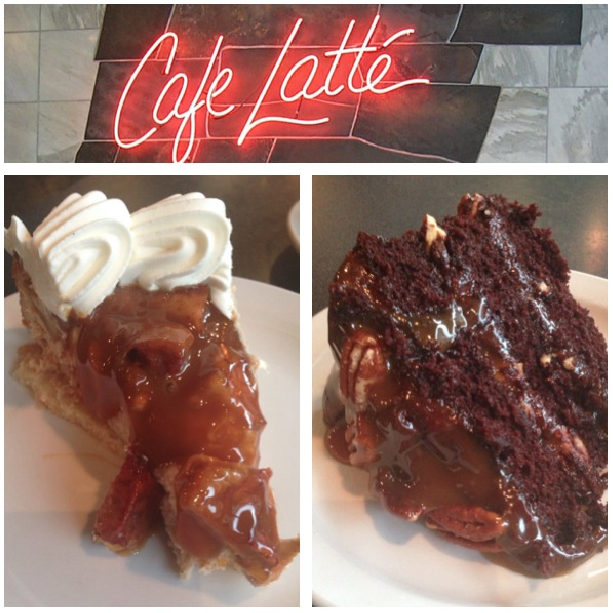 So this happened today... a Caramel Apple Cheesecake and German Chocolate Cake experience happened, courtesy of Cafe Latte on Grand Ave. in St. Paul. The desserts are the real jackpot of the place. They are, in a word, glorious. If you want a sugar hit or need to satisfy a deep chocolate craving -- welcome home. This is a perfect stop with a good friend or relative kind of place -- or a far into the relationship vs. 1st date food indulgence level companion. Someone who won't judge, and will enter into the world of large decadent dessert with you. Do NOT go with large group of women --  you could be peer pressured into not ordering dessert. Ladies, you know what I am talking about. It only takes one annoying person who loudly announces, "There's no way I could eat anything else... no one could eat anymore -- right?" to make an entire group forgo dessert. No one wants to be the heifer that says, "Oh well I want dessert!" So don't bring that annoying person to Cafe Latte. Going there without ordering dessert would be just sad. Luckily, I was with a truly awesome girlfriend. The kind of girlfriend who doesn't suggest "splitting" one thing either. She is a hearty soul who knows there is a sugar coma on the horizon and jumps right in with you.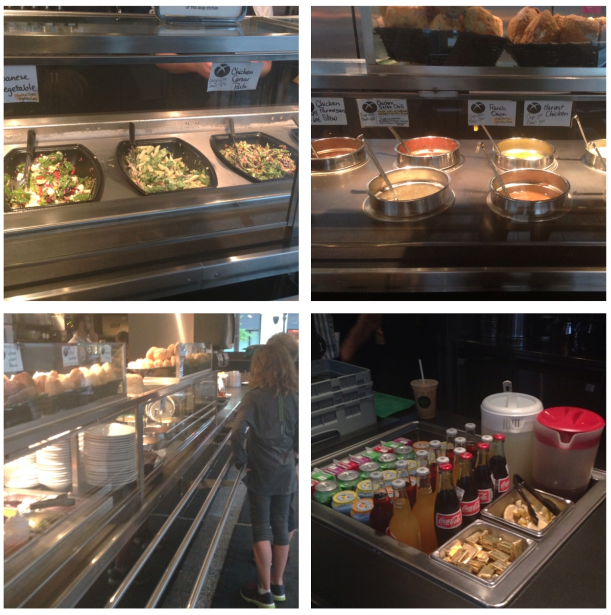 Cafe Latte is set up cafeteria style, but the food is anything but your typical cafeteria fare. Gourmet salads, soups and sandwiches are put together by cheerful staff who make helpful suggestions and you can tell they actually try and enjoy many of the available selections. My friend and I tried the "Spread Sampler" which gives you 2-3 selections of small portions of the daily available spreads with a choice of fresh bread options and a side of tomato, cucumber and onions if you choose. The flavors range from more traditional egg salad to more adventurous green olives and peppers, or Canadian Pecan Salmon. For only $7.95, this is a great way to get several tasty options -- especially if your awesome friend gets different spreads and you share. The traditional array of beverages is available here too from coffees, fountain soda, teas, milk and juices.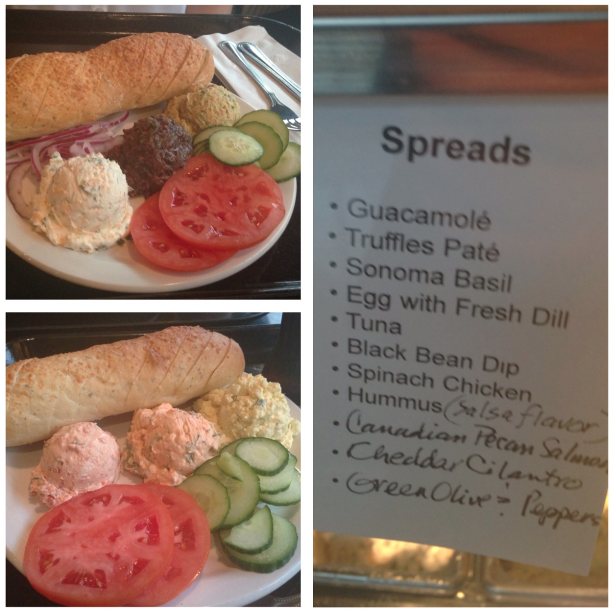 After a lunch of delicious spread, we tackled the two display standouts of the German Chocolate Cake and the Caramel Apple Cheesecake. Now, I can usually throw down a dessert like Kobayashi at a hot dog challenge. But even I could only handle a few bites of these shared treats before having to stop. They were so rich. I'm still encouraging you to have both items of course. Hello? That's why they have to-go containers set out! I would also suggest having coffee, milk or water on hand prior to attempting these delectable treats. Cafe Latte also offers a pizza and wine bar in the back area of the restaurant -- their desserts and fresh bread offerings are on display along the side. I'd encourage walking around the restaurant before getting into any line so you can know your many options before deciding on your order.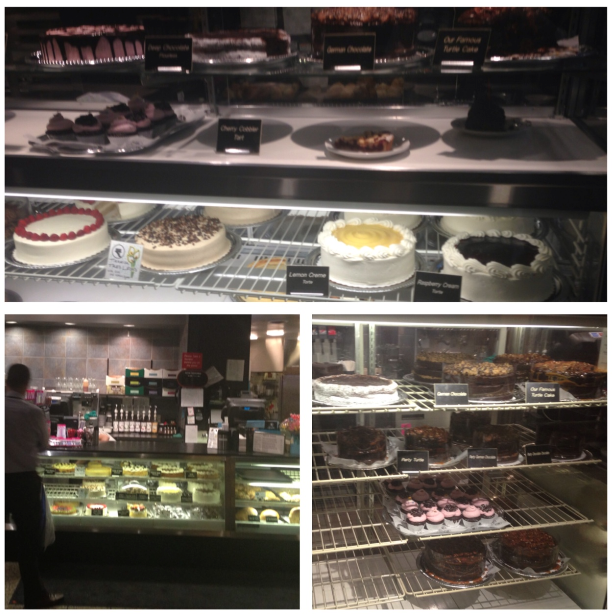 Cafe Latte is open 9:00 am - 10:00 pm, Sunday- Thursday, and open until 11:00 pm Friday and Saturday nights. It's a very busy spot, but don't be intimidated by a line, which is pretty normal during peak hours. The line moves fast and there is additional upper level seating available. Limited free parking is available on the street, or you can pay to park in the ramp across the street. Bring a fellow food lover and check it out. Photos via: Dena Hodnett