'Die Antwoord' @ Myth Live
Posted by PJ Mudd on Wednesday, September 17, 2014 at 12:00 AM
By PJ Mudd / September 17, 2014
Comment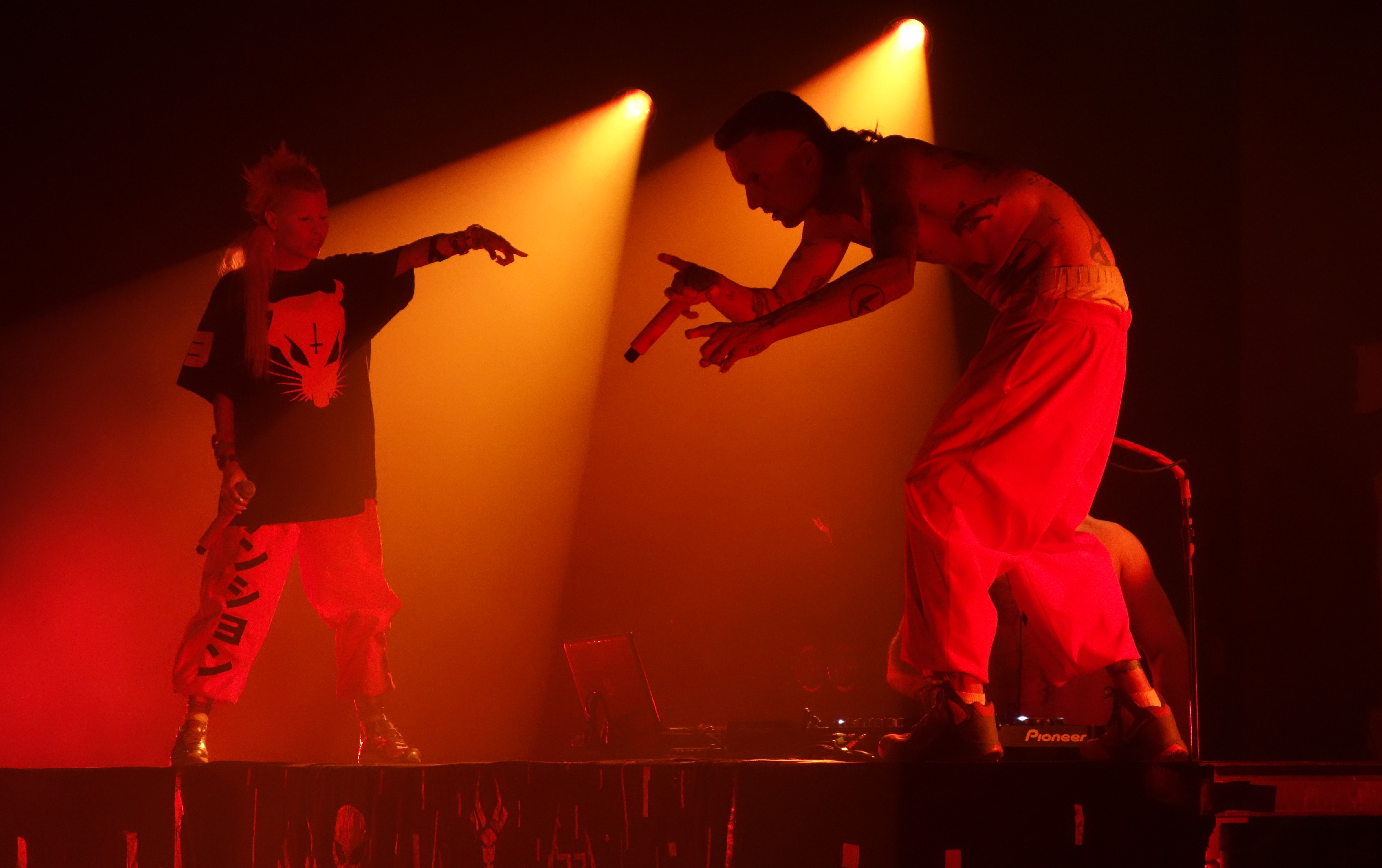 When the first song a group performs, has the lines "DJ Hi-Tek will f*** you in the a**" it sets a very distinctive tone for the rest of the show. The DJ of course wears a grotesquely deformed costume face mask the entire show. That is of course following the opening visuals of someone with progeria under the cloak of some gloomy chanting. Of course if you at a Die Antwoord show, you're likely very aware of what to expect. And if you somehow stumbled into the Myth last night on a whim, on a Sunday even, I hope you find get the resources you need to heal. All that being said, the live show is far less disturbing than any of their videos. I dare you to watch some though, you'll definitely change as a person. DJ Hi-Tek, Ninja, and Yo-Landi Vi$$er brought their South African "rave-rap" brand of music to an excited crowd. People were very interested in the spectacle of it all, but in the end, they just danced and got crazy.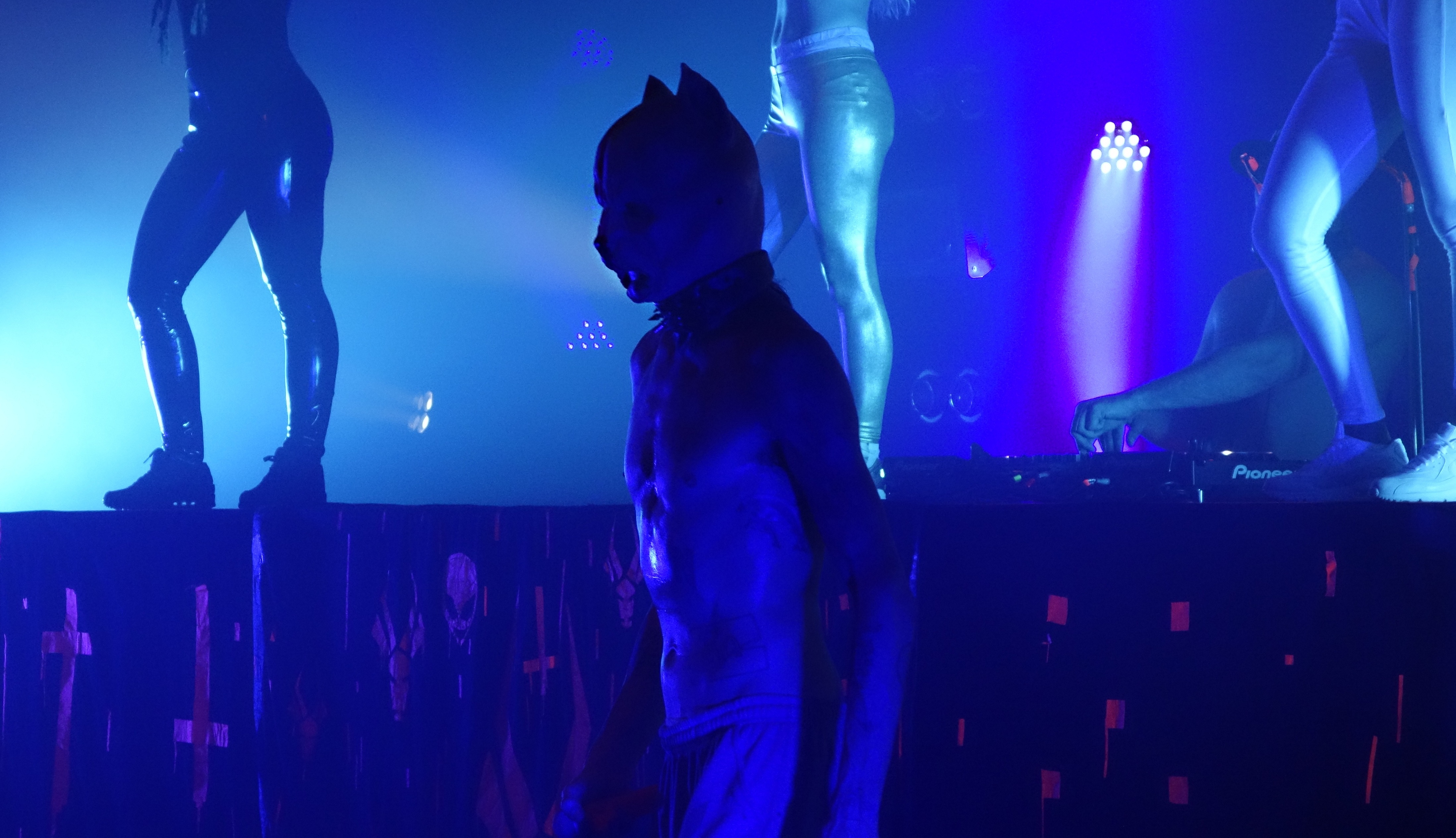 For much of the show Ninja and Yo-Landi prowled and skipped around the stage, delivering their songs with force, often stopping and connecting directly with the audience to deliver an angry stare. A few songs in, the duo was joined by two faceless backup dancers. Throughout the show they changed costumes but never once were their faces uncovered. Ninja and Yo-Landi started the show in neon orange hooded tracksuits, and changed outfits themselves several times as well.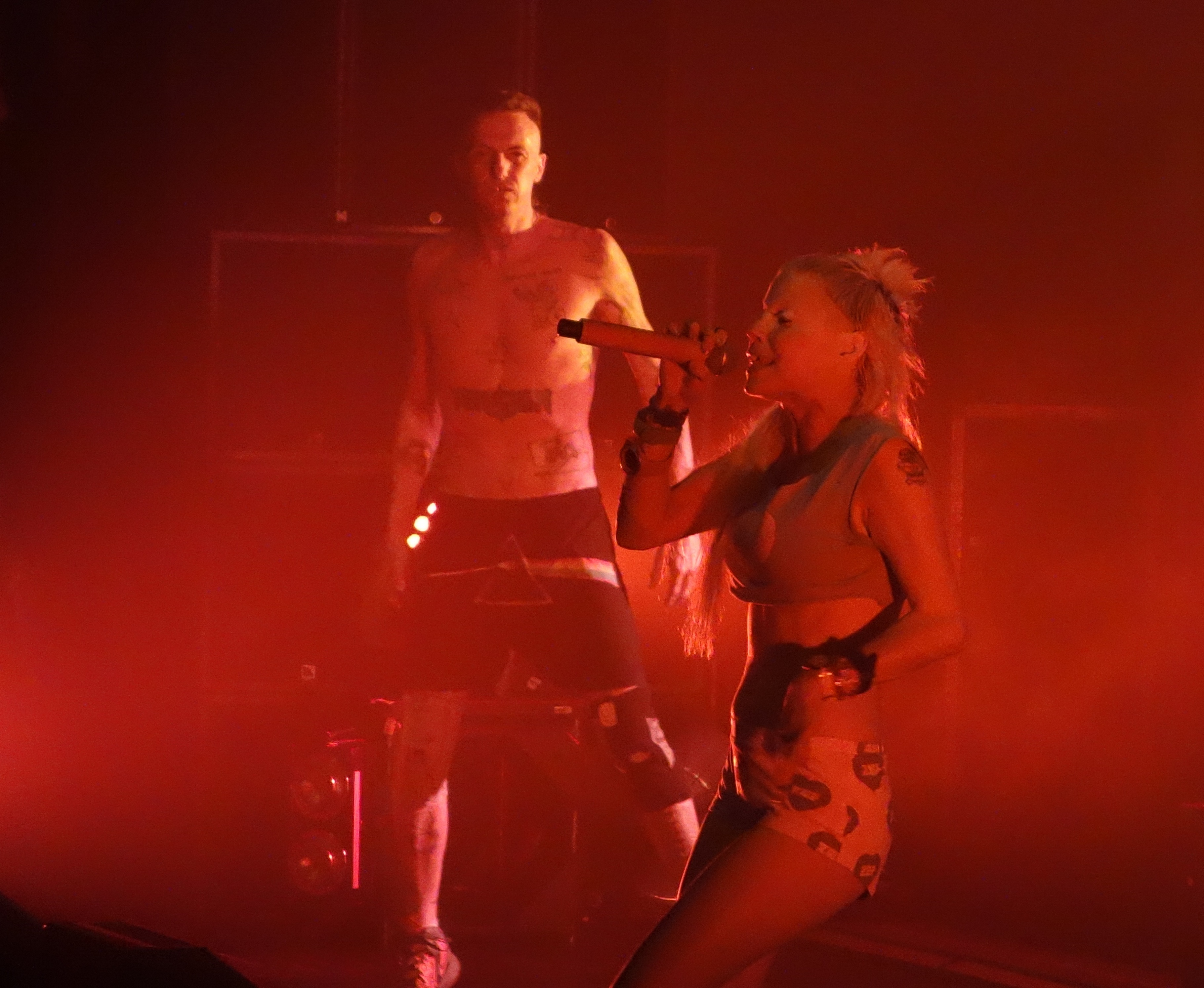 During "Rich B***ch", Yo-Landi performed atop what was DJ Hi-Tek's dj table, a table that was big enough for all five people to stand on, by the way. She had changed into gold leggings with an over-sized hooded black and gold jacked. Performing it, and the whole show, in her trademark ultra high voice (like one of the chipmunks, if one of the chipmunks swore, and work full black contact lenses).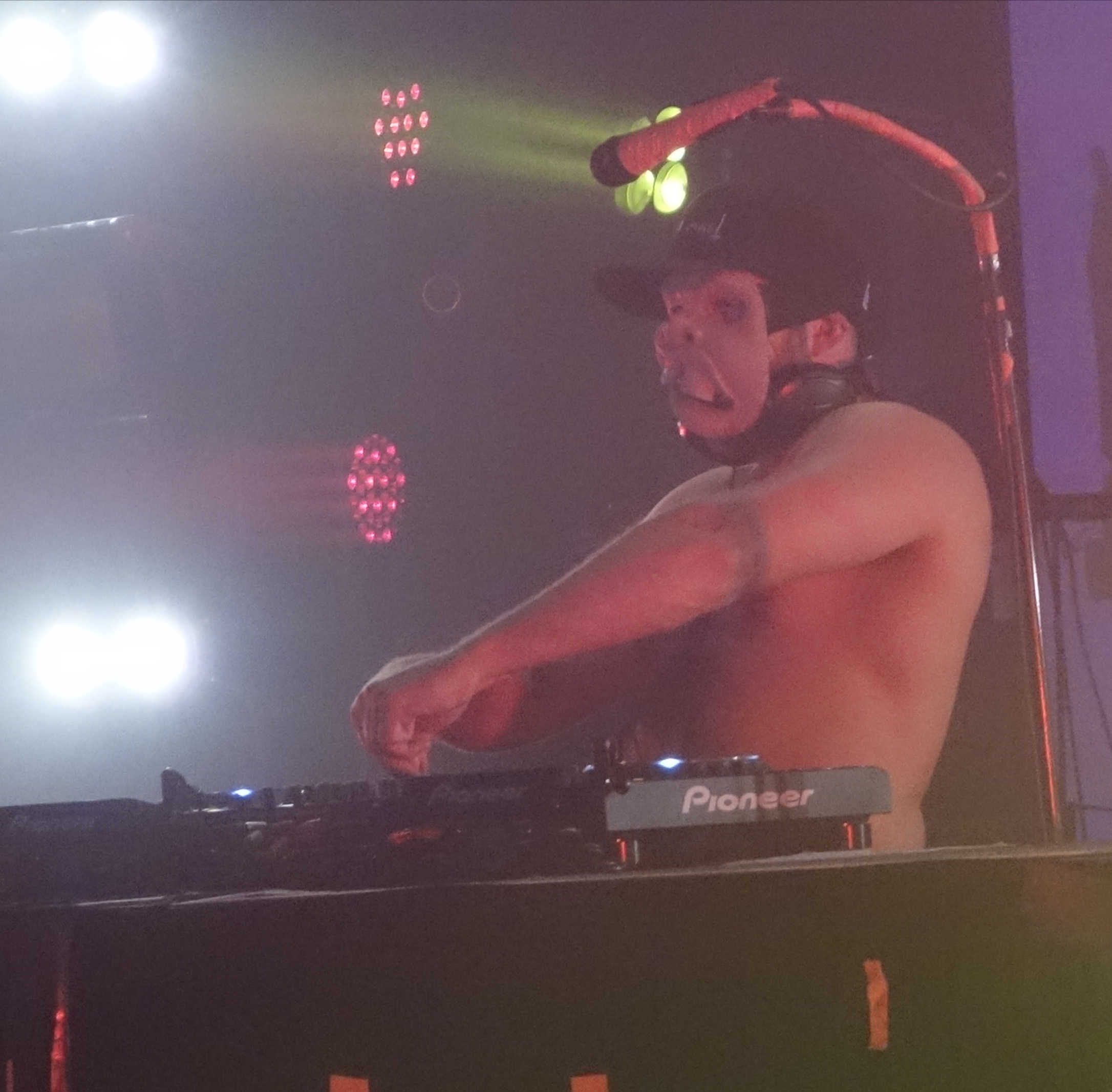 Ninja disappeared at one point, only to return wearing a full head rubber pitbull mask, to perform their new single "Pitbull Terrier" naturally. Ninja cased the stage in the mask, shirtless, covered in tattoos with a very menacing look -- he then took a giant leap into the crowd -- that was only one of a handful of stage dives Ninja took that night.
Certainly one of the big numbers was "I Fink U Freeky" from their 2012 album Ten$ion. The floor erupted during this number and those in the outer standing areas really got moving.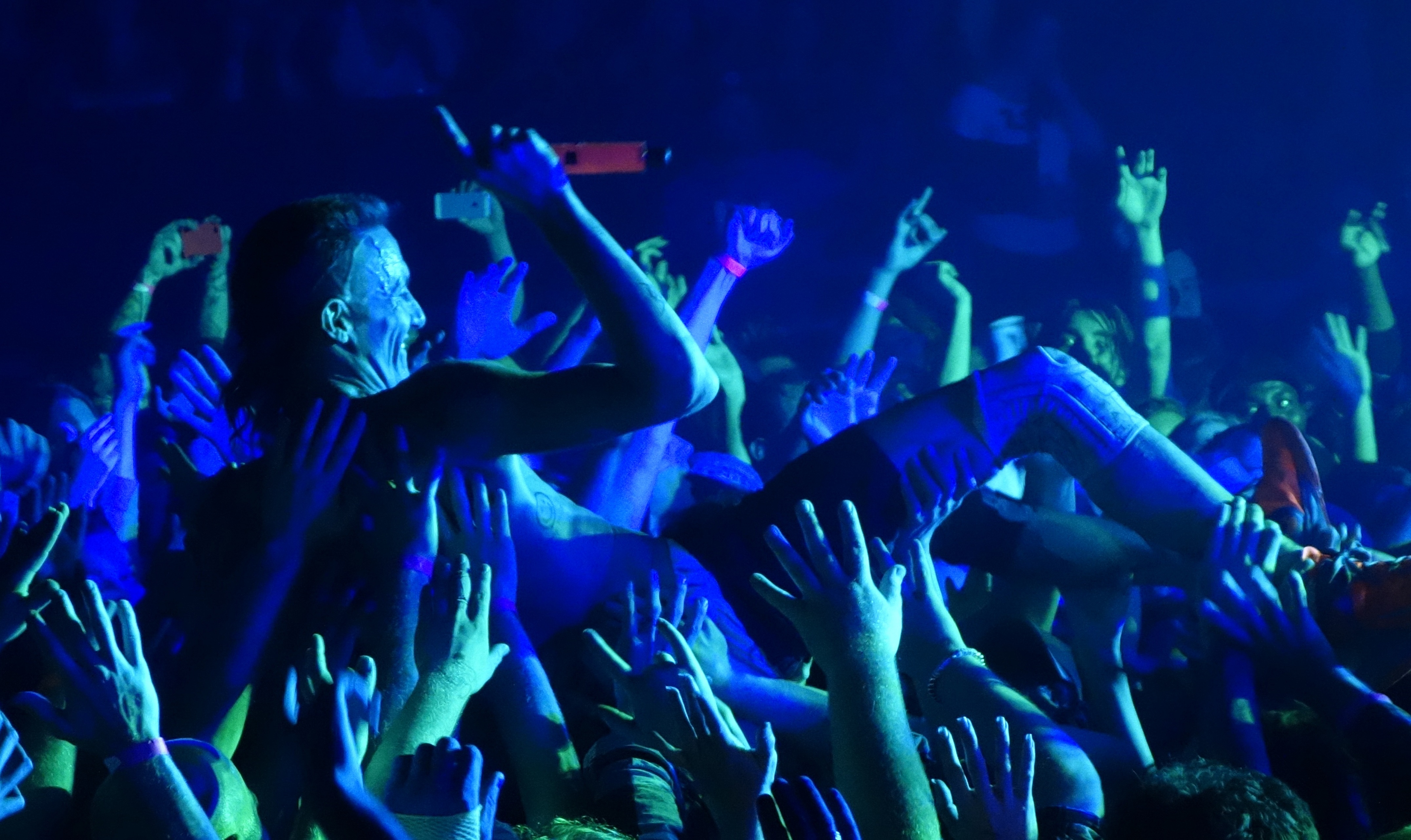 The final number as the encore was "Enter The Ninj,a" which turned out to be the closest thing to a ballad you'd see. All five members stood atop the DJ table, and jumped off, then bowing for what seemed like five minutes, finally standing to thank everyone for a great time.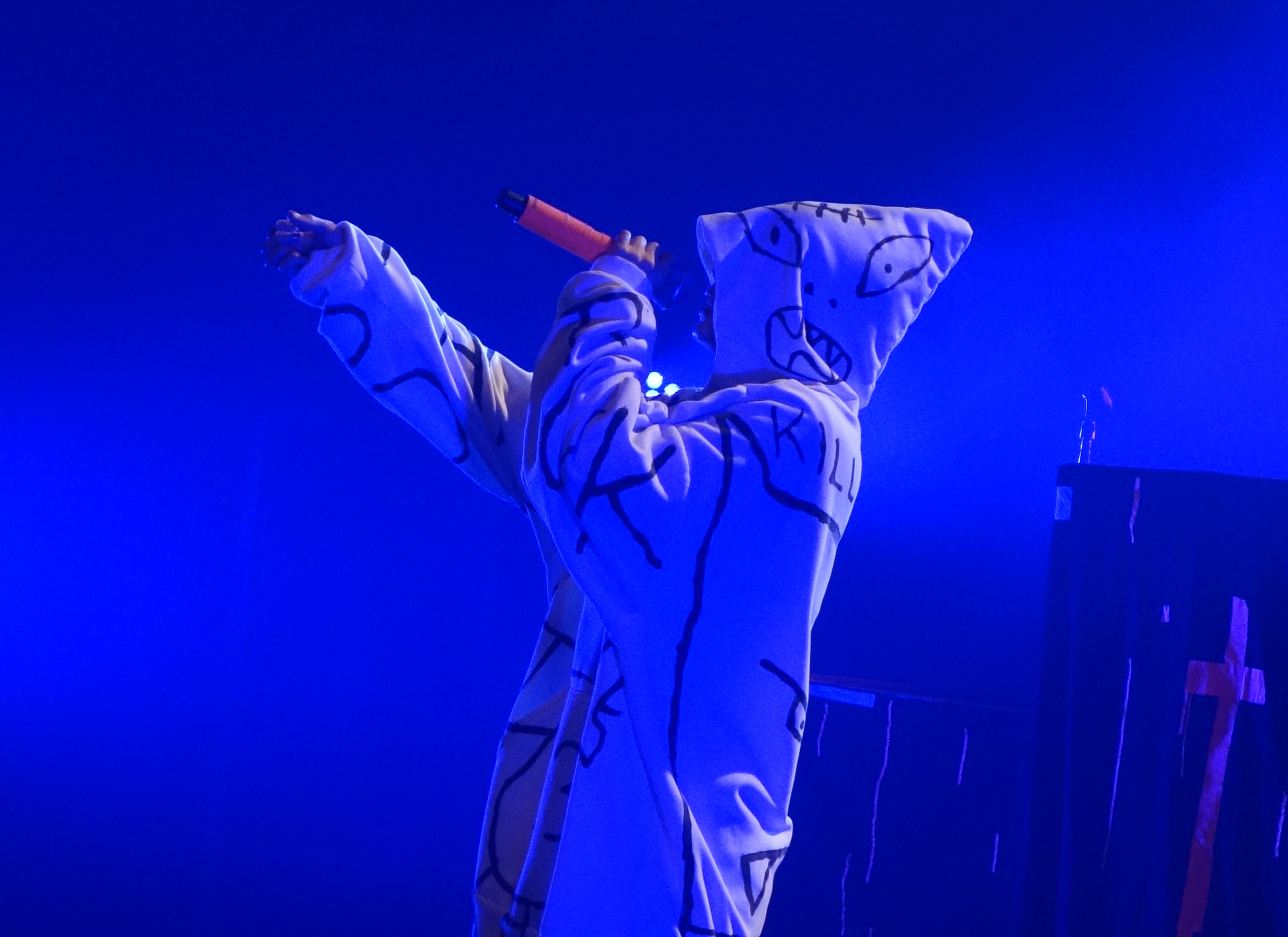 The show is a blacklight poster from a haunted house, come to life. A little creepy, a little cartoony and you struggle to figure out if things are real or not. But no matter how freaked out you are, you want to do it again and again. Like the song says, "I fink u freeky and I like you a lot."
Photos by: PJ Mudd