DNR's 'EagleCam' is a Must See
Posted by Brent Lee on Friday, March 28, 2014 at 12:00 AM
By Brent Lee / March 28, 2014
Comment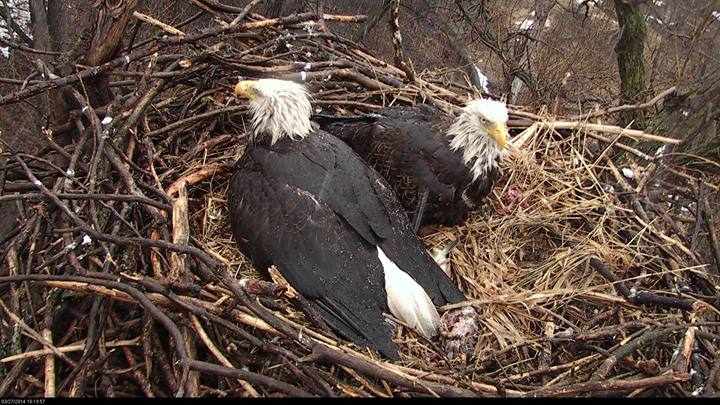 Reality TV is for the birds — in this case, more specifically, it's for the Bald Eagles. According to the
Star Tribune
, over 150,000 people — from all 50 states and 137 countries — have tuned into the Minnesota DNR's 'EagleCam.' As of Wednesday of this week, there had been nearly half a million visits to the website to view real-time camera footage of the nearly 6-foot wide nest. From the DNR website:
"This is the second year broadcasting a live feed from a Bald Eagle nest in the Twin Cities metro area. We believe this is the same pair of eagles that have been using this nest for several years. This year there are again a total of three eggs in the nest."
Last year's inaugural EagleCam footage was less-than-heartwarming, as all three eggs froze and crumbled during the harsh winter.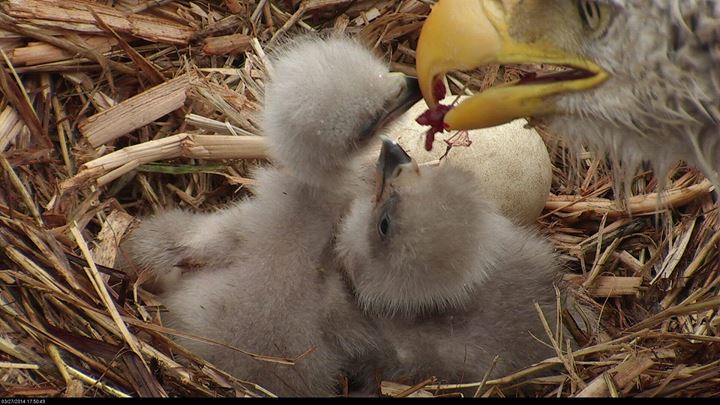 This year, however, has turned out to be far more fortunate for the featured feathered family: two of the three eggs — which were laid on February 19 — have hatched this week, and the third baby eaglet is expected to emerge from its egg at any moment. You can check out EagleCam yourself right
here
. Also, jump on over to the DNR's Minnesota Nongame Wildlife Program Facebook
page
to join in the discussion about what is taking place on camera. Photos via: DNR Minnesota Nongame Wildlife Program Facebook Page