Double the Grieves @ First Ave
Posted by Erik Bergs on Friday, September 26, 2014 at 12:00 AM
By Erik Bergs / September 26, 2014
Comment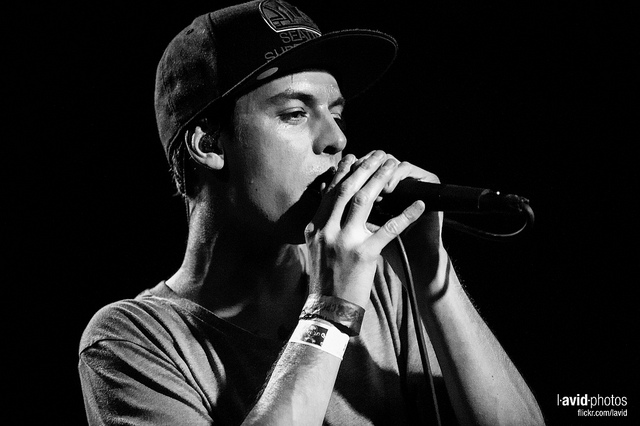 October will bring a thrilling pair of back-to-back concerts presented by 89.3 the Current into First Ave's mainroom. Grieves, one of my favorite artists from
Rhymesayers
, Minnesota's greatest hip hop label, will be unleashing songs from his hypnotically original album
Winter & the Wolves
onto downtown Minneapolis. Grieves, who is originally from Washington state, will be joined by Soulcrate (of Sioux Falls, SD) for his show on October 10th. "
Shot in the Dark
" which is a Soulcrate song featuring Grieves is a good example of some of the methodical beats that one should expect at the show (though many of the songs will have a bit more emotion!) on Friday night. Unknown Prophets will also be involved in this 18+ performance. On the following day (Saturday, October 11th) Grieves and friends will give a more family-friendly performance (all ages welcome). One of the rising female stars in the world of beats and remixes, K.Flay is scheduled to make an appearance along with MaLLy who will get to play as the hometown hero in it all (he's from Minneapolis after all). Minnesota Connected caught up with Grieves at Soundset 2014 where he was kind enough to take part in an
interview
(despite having just performed and given over an hour's worth of signatures to fans). He's a lot of fun! [caption id="attachment_263285" align="aligncenter" width="570"]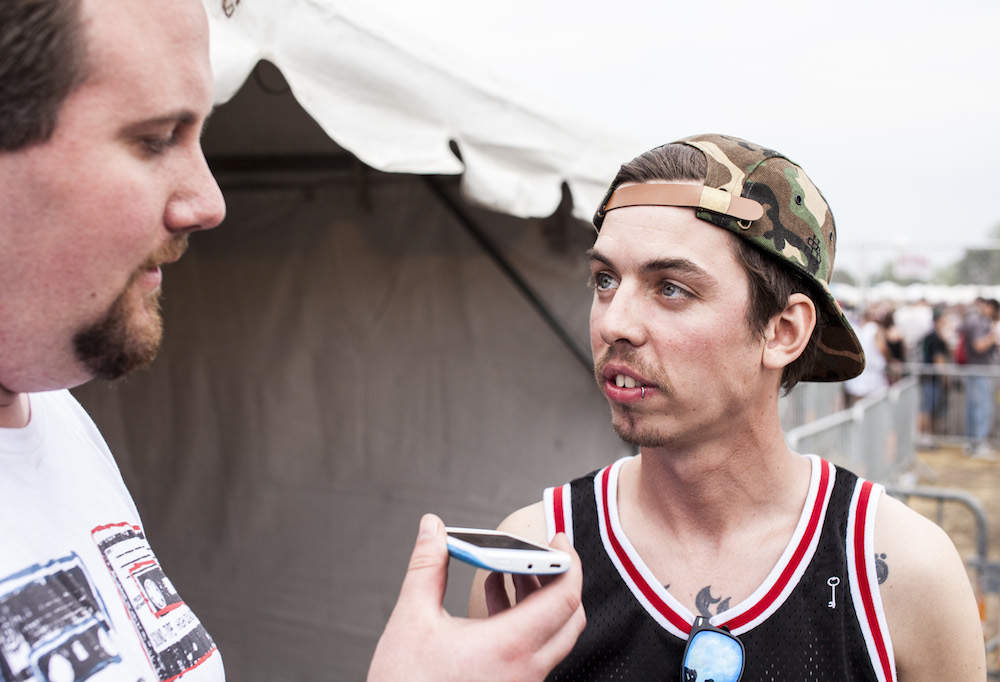 Grieves being interviewed at Soundset 2014[/caption]
Information
When
: Friday October 10, 2014 at 8 p.m. (the show featuring "Soulcrate Music" and "Unknown Prophets") and Saturday October 11, 2014 at 5 p.m. (featuring "K.Flay" and "Mally")
Where
: Where else? First Ave Mainroom (not the 7th Street Entry smaller venue). 701 1st Ave N Minneapolis, MN 55403
Who
: The Friday October 10 show is for 18+ but the Saturday October 11 show is for all ages!
How Much
: $15 for tickets bought in advance, $17 for tickets at the door. Pictures by:
Dave Lichterman
 -- 
Alexander Kohnstamm