Duluth Better Than Minneapolis?
Posted by Erik Bergs on Thursday, June 5, 2014 at 12:00 AM
By Erik Bergs / June 5, 2014
Comment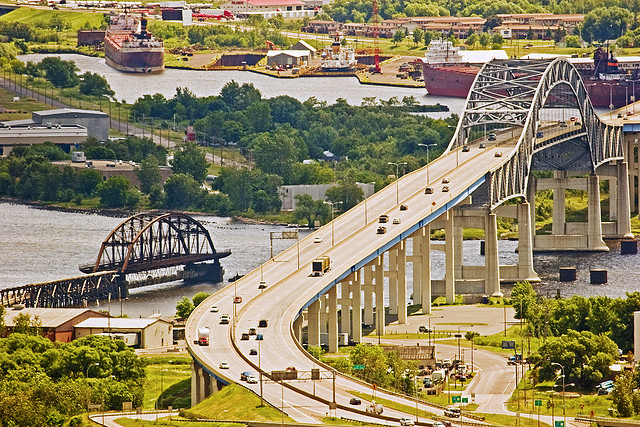 Minneapolitans are not used to being surpassed in many categories that start with the word "best," but our defeat is easier when the victor is just as Minnesotan as we are. 
Outside Magazine 
(or voters on its website rather)
determined
Tuesday night that Duluth, not Minneapolis, is the best place to live in the Midwest. Who would have thunk it? Without trying to sound bitter and sore about this definitive defeat, I'll mention that not a single soul among my friend group 
didn't
move back to the Twin Cities from Duluth after going there for college;
and
Minneapolitans are way more stylish, have a better nightlife, have a better food scene and have the edge in beer quality (though admittedly not that large... Duluth has good beer). In a non-scientific poll with an outdoorsy slant, Duluth may have won; but Dulutians shouldn't let it go to their heads simply because they cared more about voting... okay, sounding a little bitter.

Moving forward, Minnesotans should be sure to
vote
for our semi-lovable Iron Range friends in their current battle with Asheville, North Carolina (which, let's be honest, isn't much competition). The other two going head-to-head are Provo, Utah (yawn) and Ithaca, New York. (Who? Oh... right, some college town.) Voting for this round ends on Sunday, June 8th. Photos by:
Randen Pederson