Facebook Has Purchased Oculus VR
Posted by Kevin Winge on Friday, March 28, 2014 at 12:00 AM
By Kevin Winge / March 28, 2014
Comment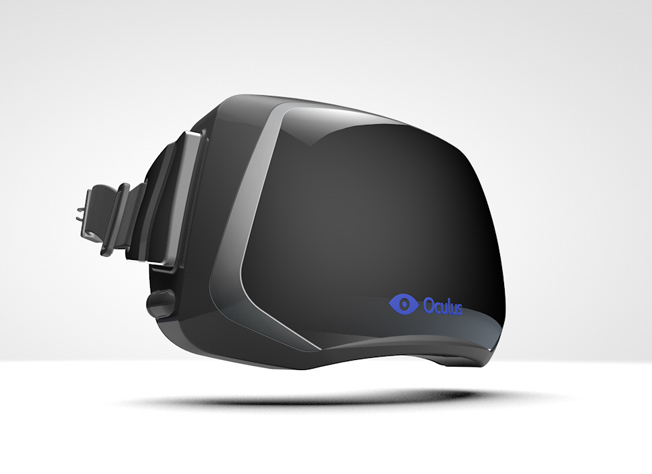 Leading the edge of virtual reality in entertainment, Oculus VR has been presenting and working upon its new headset, the Oculus Rift. However, the company has been recently acquired by another for $400 million dollars, and 23.1 million in shares of the company. But who would be interested in buying a VR gaming headset? Nintendo? Sony? Microsoft? No, the answer is, 
Facebook
. Facebook is looking to expand the Oculus Rift's capabilities not only in gaming, but also in other areas (such as communication, media, and education.)
"After games, we're going to make Oculus a platform for many other experiences," explains Mark Zuckerberg, CEO of Facebook. "Imagine enjoying a court side seat at a game, studying in a classroom of students and teachers all over the world or consulting with a doctor face-to-face -- just by putting on goggles in your home."
Originally, the Oculus Rift was a project being backed through Kickstarter donations. With its acquisition by Facebook, many original backers are feeling
upset
and slighted. Though the outrage and controversy have not been dampening the sales of the Rift's developer kits. Co-founder Palmer Luckey had this to said this on Reddit about the acquisition:
"In the end, I kept coming back to a question we always ask ourselves every day at Oculus: what's best for the future of virtual reality? Partnering with Mark and the Facebook team is a unique and powerful opportunity. The partnership accelerates our vision, allows us to execute on some of our most creative ideas and take risks that were otherwise impossible. Most importantly, it means a better Oculus Rift with fewer compromises even faster than we anticipated."
Photo via: Google