'Feed Me' @ First Avenue
Posted by PJ Mudd on Tuesday, September 16, 2014 at 12:00 AM
By PJ Mudd / September 16, 2014
Comment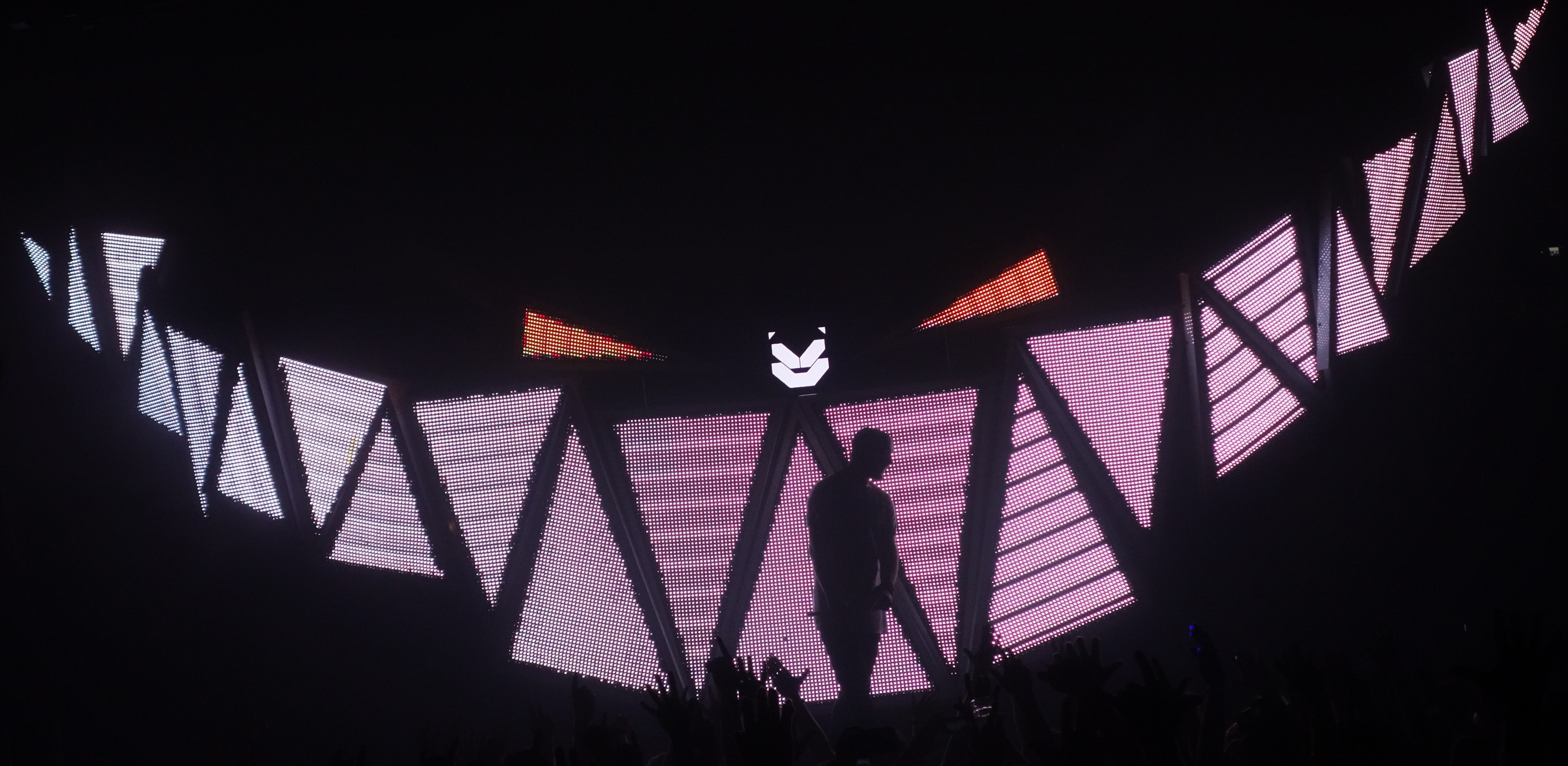 There are light shows, and then there is Teeth. Teeth is the face (really just teeth) of DJ Jonathan Gooch, otherwise known as Feed Me. Feed Me with Teeth is a show to be watched just as much as it is to hear. The music is bass heavy, dubstep, and electro, but all round dance-able.
Feed Me's Psychedelic Journey tour stopped by First Ave in support of the new EP of the same name.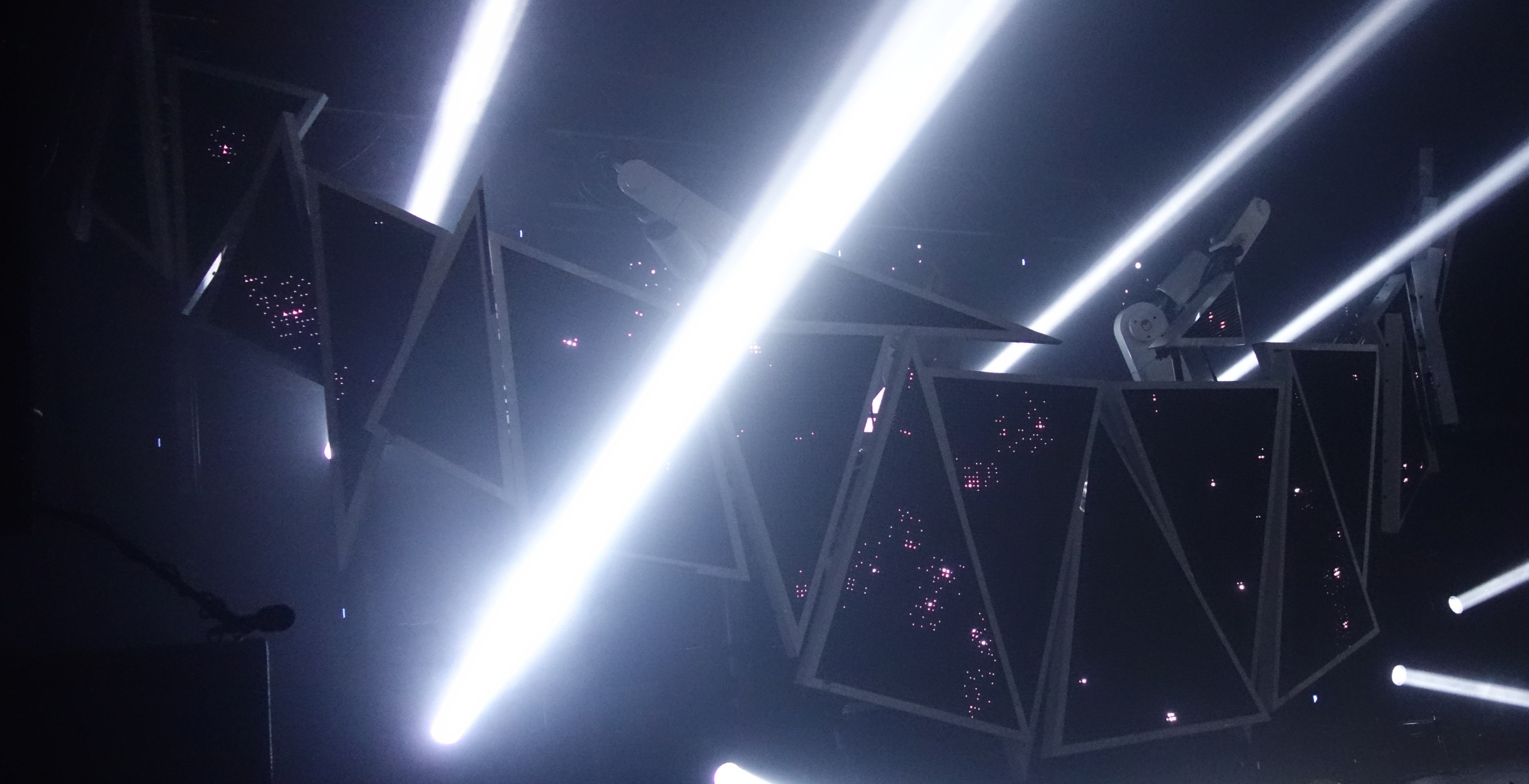 When you see the rig for the first time when the curtain is pulled back it's a bit intimidating. It fills nearly the entire First Avenue stage.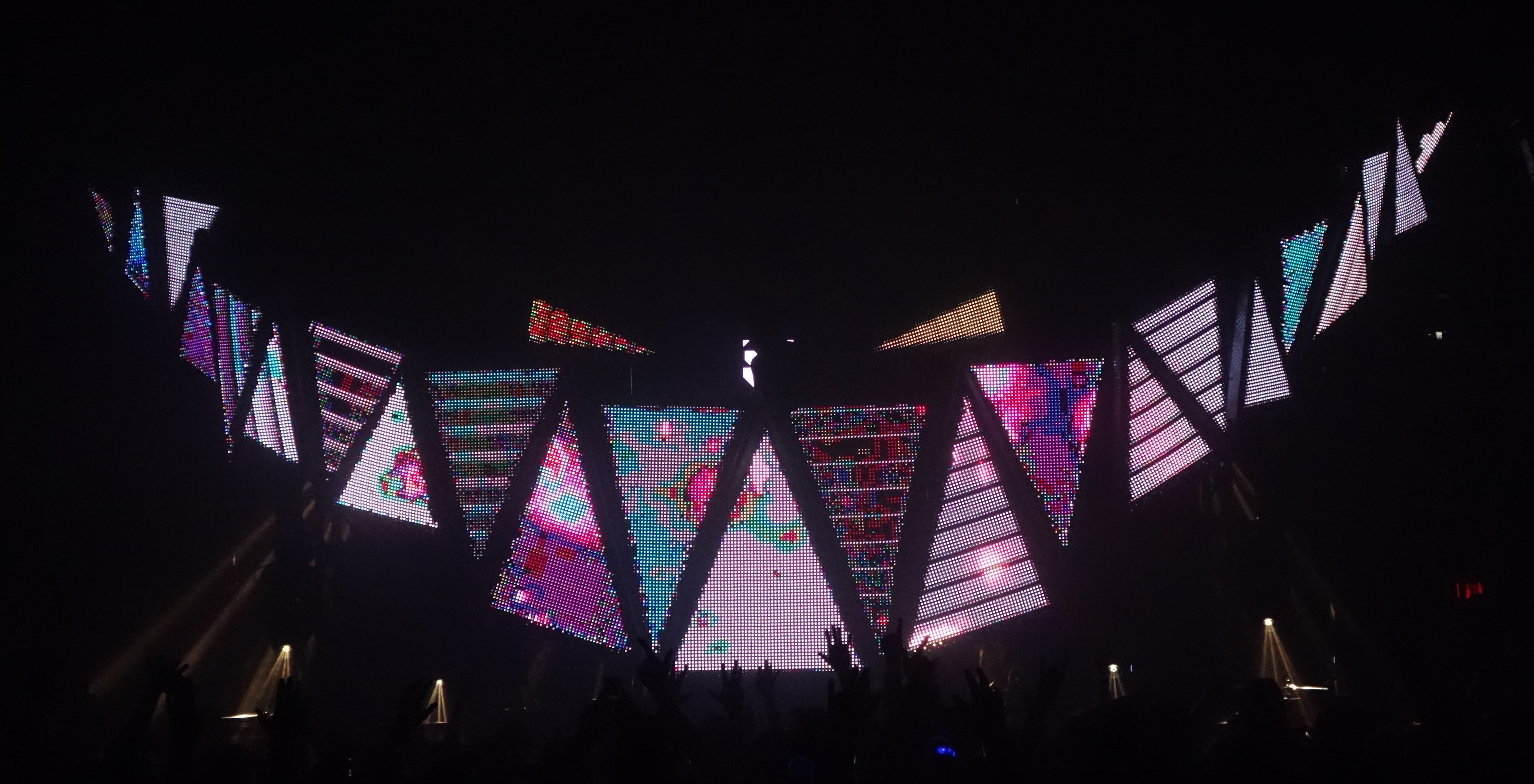 Depending on your vantage point, it could be difficult to see Gooch is up there, right in the middle between the eyes, orchestrating the production. While he mostly mixed his own music, of which there's plenty to choose from, there were tracks from other artists mixed in as well. It all flowed well, creating a perfect dance club atmosphere.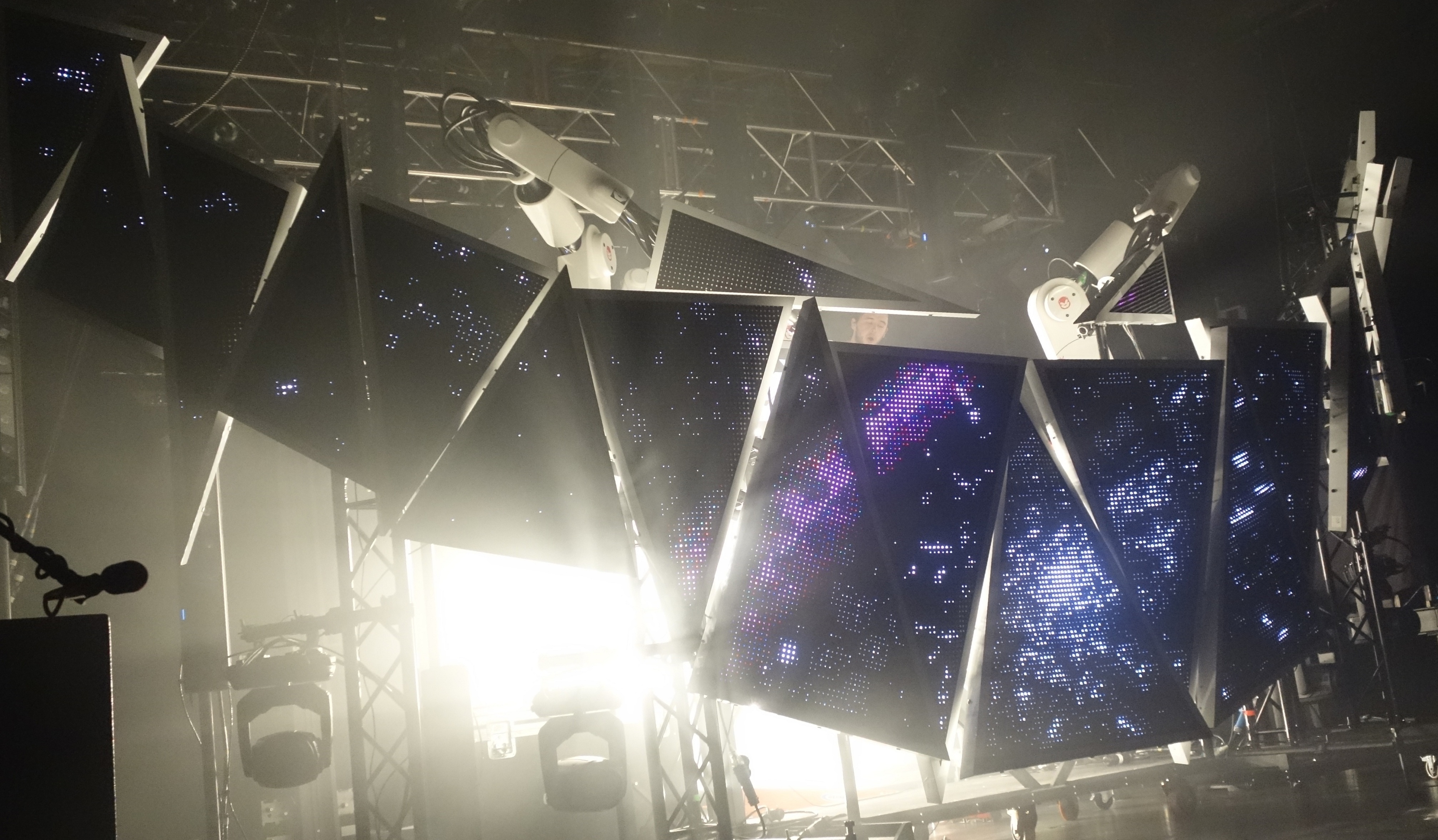 As mentioned, the show is almost as visual as it is audible. Teeth is essentialy a giant grinning video board. The grin comes from a little green character that is Feed Me. The video often was animating the cartoon Feed Me, and at other times animating a literal mouth of teeth.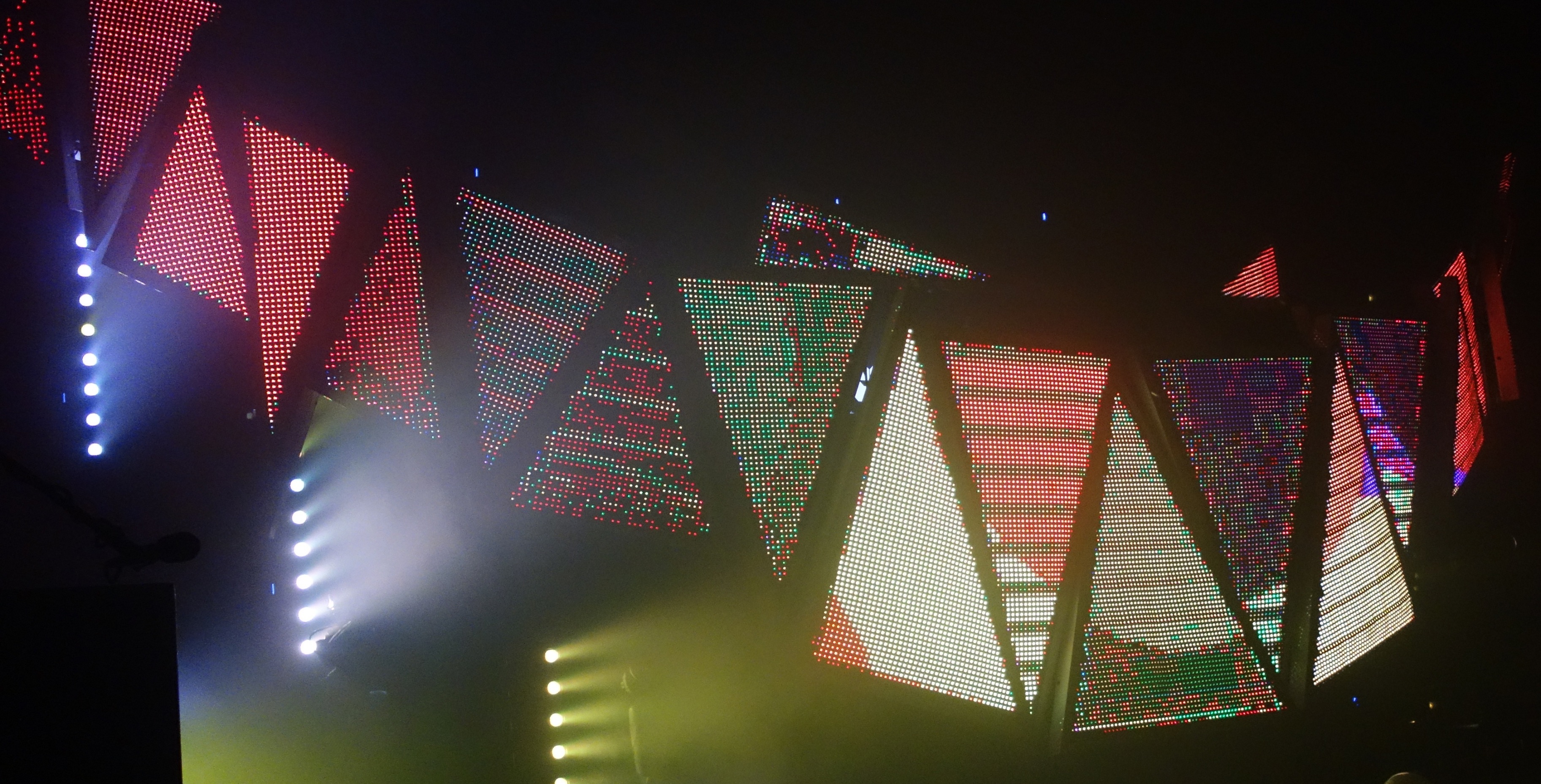 Each song took on a different visual story, allowing the audience to immerse itself into the world of Feed Me. There were very few times that the crowd was jolted out of this alternative reality with an interruption from Gooch. Pausing briefly to thank the crowd, only to quickly get things back on course. You could sometimes see him bob along behind the steel behemoth, even mixing in his own vocals.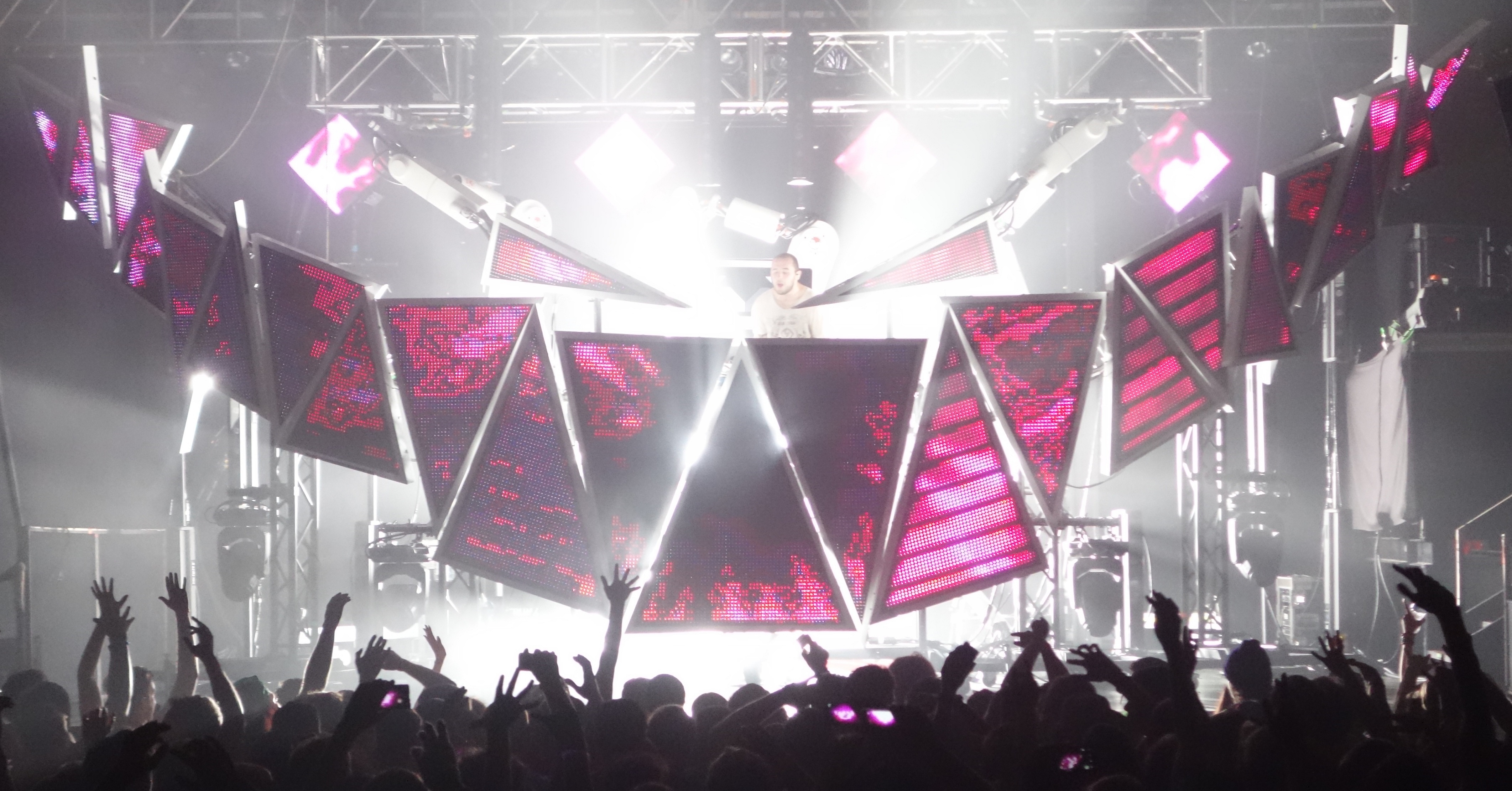 In the end, Gooch came out to take a bow and thank the crowd, and finally stepped out in front of the massive setup. It was only then you understood the scale of Teeth. Feed Me with Teeth seamlessly blends man and machine into an over the top light and sound show that rivals any dance club or arena show.
Photos by: PJ Mudd