'Figure' & 'Crizzly' @ Mill City Nights
Posted by PJ Mudd on Monday, October 28, 2013 at 12:00 AM
By PJ Mudd / October 28, 2013
Comment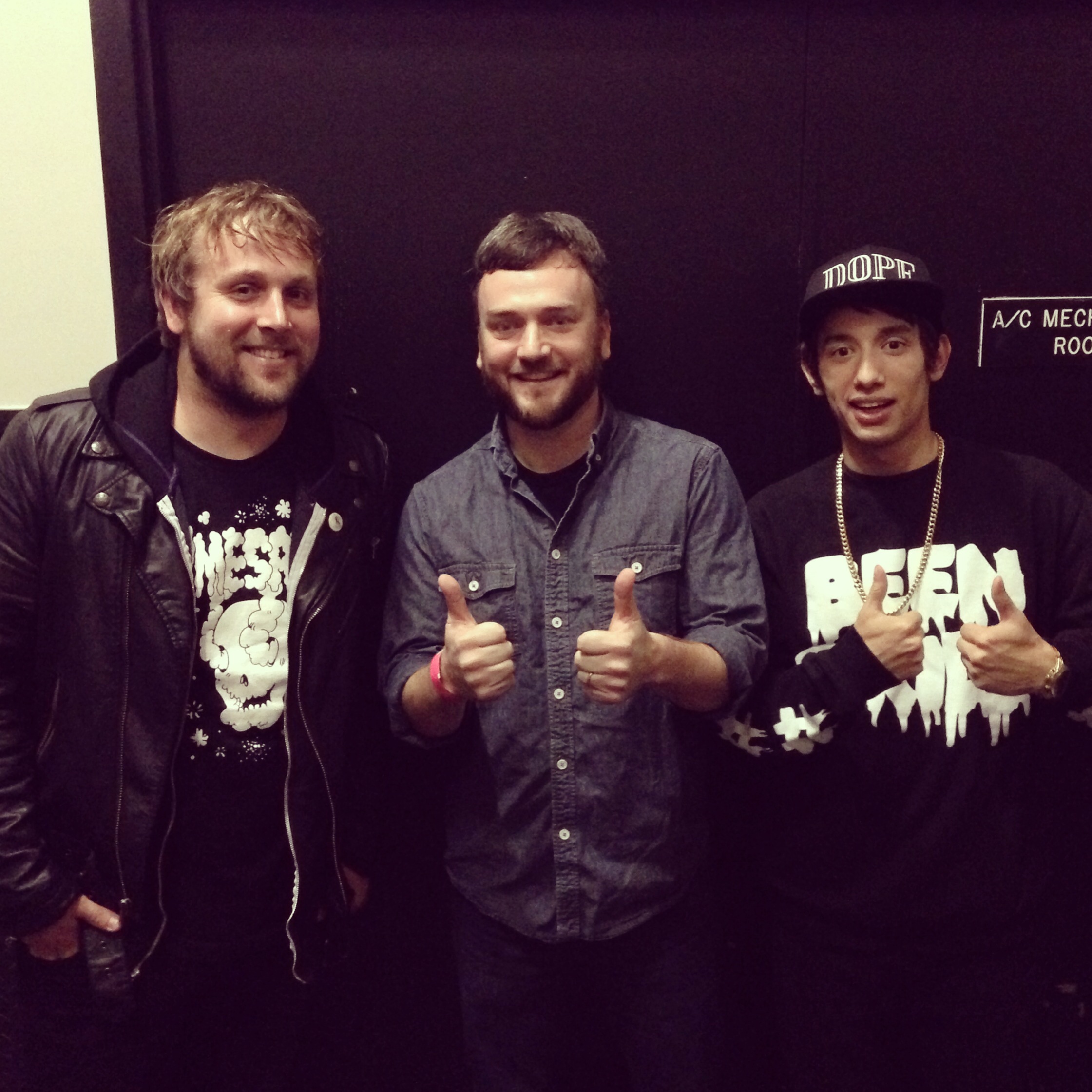 When this show was originally announced, I had no intention of going even though I had been listening to Crizzly's 
Crunkstep Volume 2: Back 2 Da Streets
 regularly, it wasn't enough to convince me to get a ticket. But then the music blog, 
ThisSongisSick.com
, had an offer that included a signed poster and the chance to meet the guys before the show, so I bought my ticket. I figured if anything, at least I'd get an autographed poster even if the show wasn't great.  The lesson here is, if you ever want me to attend your event, just give me something with your signature on it, I'm easily swayed. Weeks later, a few days before the show, I got an email telling me how to get my signed poster, and to my surprise, I was also the lucky winner of a meet and greet with the 2 DJs. I was pretty excited, as I've never done a meet and greet before, but also fairly nervous because I had no idea what I'd say, or if I'd even say anything at all. Friday night, I arrived just in time to get shuttled back to some back hallway with ten other people to wait for 
Figure
and 
Crizzly
to come out and meet us. Half of us were pretty quiet, and the other half were clearly amped to meet them. When they eventually appeared, it was like they brought out some show ponies and we all just stared at them for a minute waiting for them to do some tricks or something. Thankfully their rep took control and filed us through the picture line quickly, but only to return to staring at them again. At this point my introvert-ness demanded I leave instead of asking a few questions like a normal human person would do. I have to hand it to Figure and Crizzly, they were very gracious and super cool, I definitely appreciated the opportunity to meet them even though the only words I got out were, "Thanks for the picture."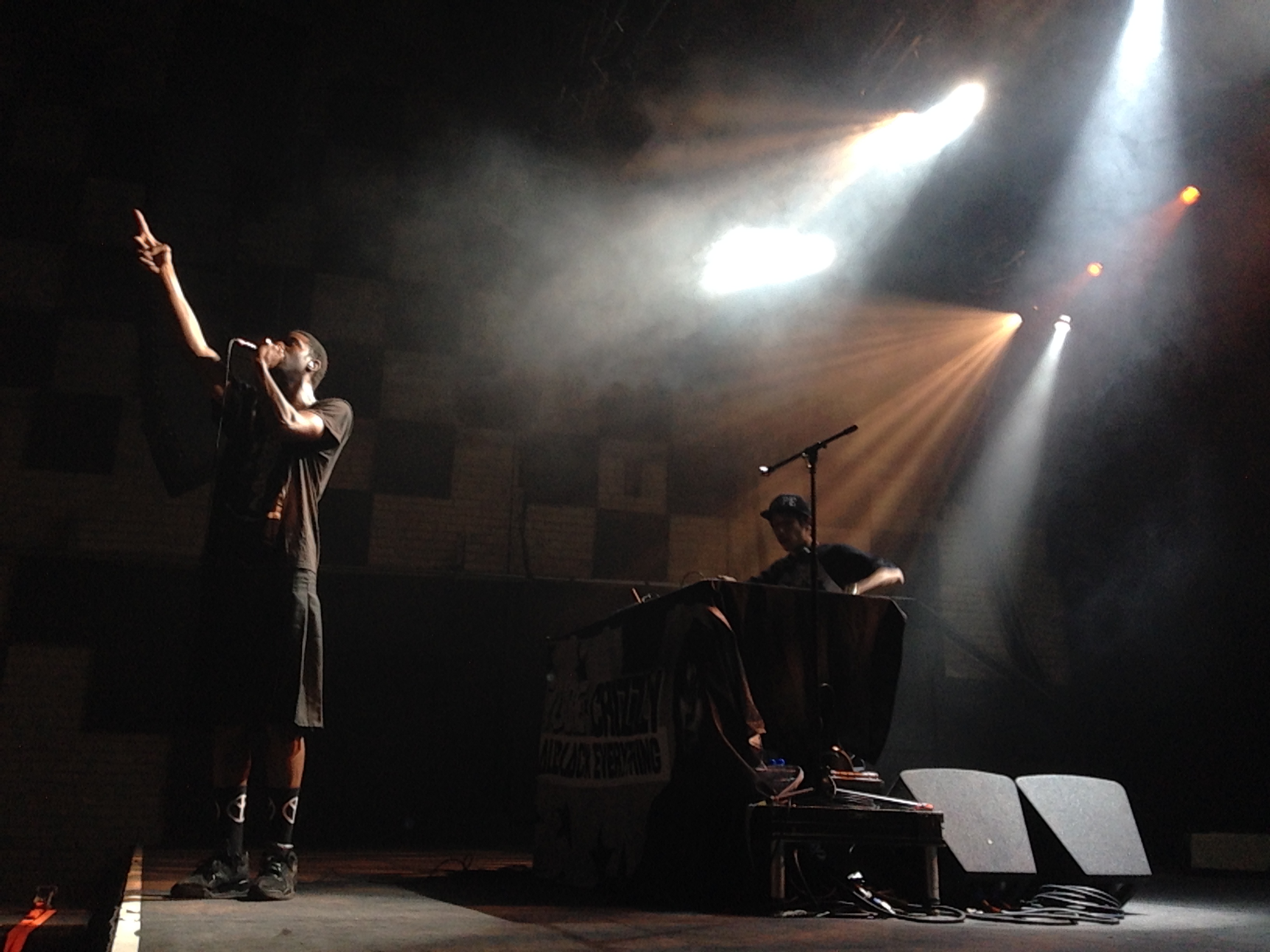 At 11 o'clock, Crizzly takes the stage, which is just a single table adorned by a banner advertising the tour. This setup is in direct contrast to most EDM (electronic dance music) tours these days which are all about their stage and light shows. Joining him on stage was 
hype man
 Damaged Good$, who was dressed in all black, including a ninja mask and a kilt. I liken this duo to Liam Howlett and Maxim, of Prodigy, although not quite as polished. When Good$ and Crizzly were in sync, it worked great and took the energy to another level. Good$ would hand the mic to the audience or make his way into the middle of the audience, allowing the audience to be a part of the show. However, when it wasn't working, it was reduced to a DJ playing while a guy walked around the stage yelling at people in the balcony.  The set wrapped up with 
Young Jibbs "
Does Your Chain Hang Low" into 
Jay-Z 
"Tom Ford" which got the whole place singing along. With a smooth transition from one laptop to another, Figure takes over for Crizzly and launches us into a blistering monster themed set, perfect for a Friday night only days away from Halloween. He kicks off his set with 
The Damn Bell Doors 
"Prometeus" but quickly gets into an almost all Figure set.  He hit all the major monsters, "
Zombies
," "
Frankenstein
," "
The Blob
," "
The Giant Eyeball
,, and "
The Blob Returns
."  A few of the highlights for me were "
Michael Myers Is Dead
" and "
Eagle
" which just destroyed the place. You could almost see the look on his face as he picked each song, as if he was thinking of the most effective and quickest way to melt the faces of the audience. It's obvious that Figure loves what he does. This guy's onstage energy is something to be envious of, in fact, when he tells the crowd he's having a great time, you can't not believe him. His set wound down with 
Nirvana's 
"Smells Like Teen Spirit" and finally he ended with a remix he did for 
Deltron 3030
.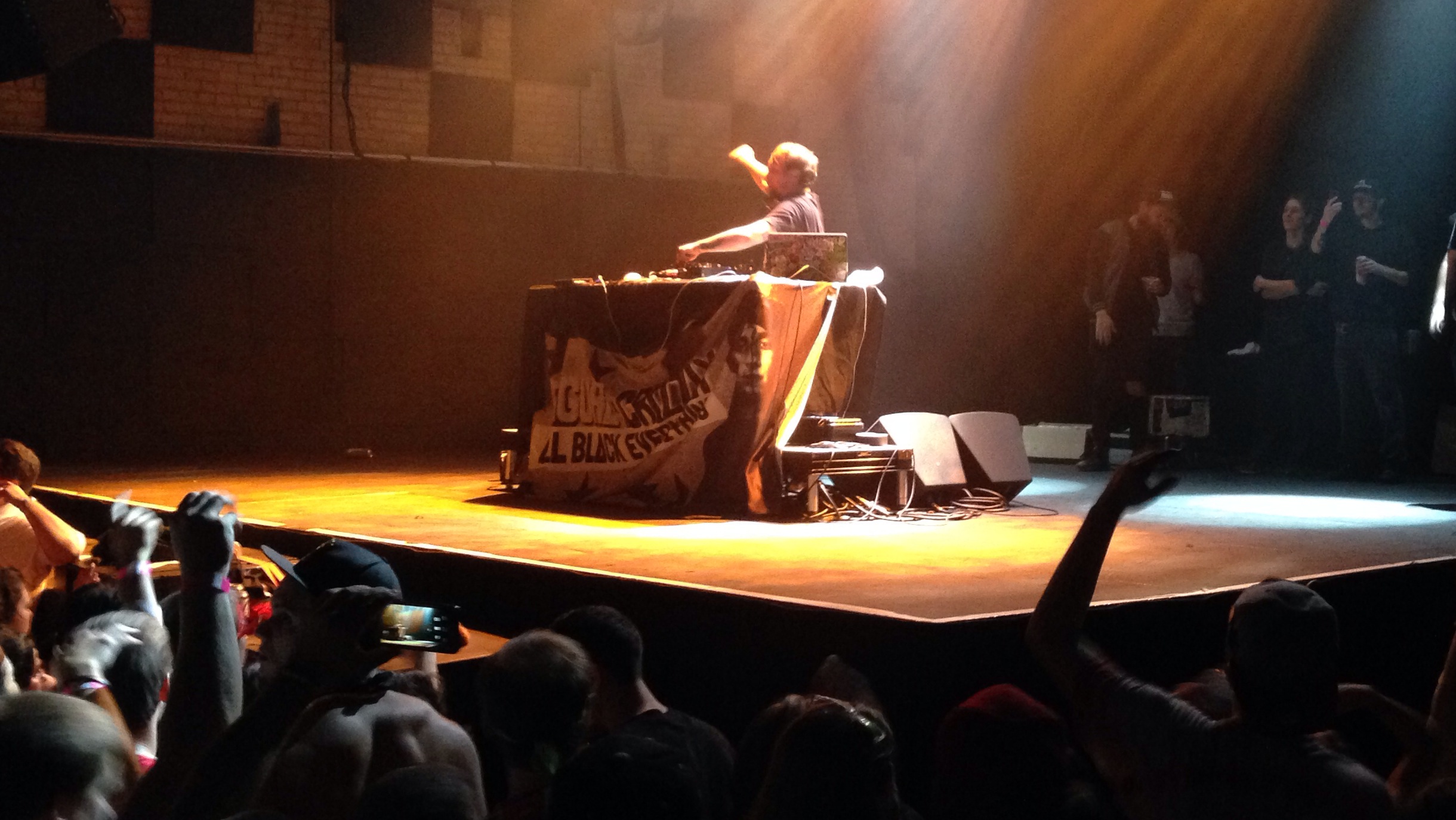 Despite the fact that I needed some prodding to get to this show, in the end, I made the right choice. In fact, I envy the folks that get Figure on Halloween, because that is going to be a show to remember. Photos via: PJ Mudd