Filmed in Minnesota, 'Wilson' Premieres to Excited, Packed Theater
Posted by Jason Ingolfsland on Saturday, March 25, 2017 at 12:00 AM
By Jason Ingolfsland / March 25, 2017
Comment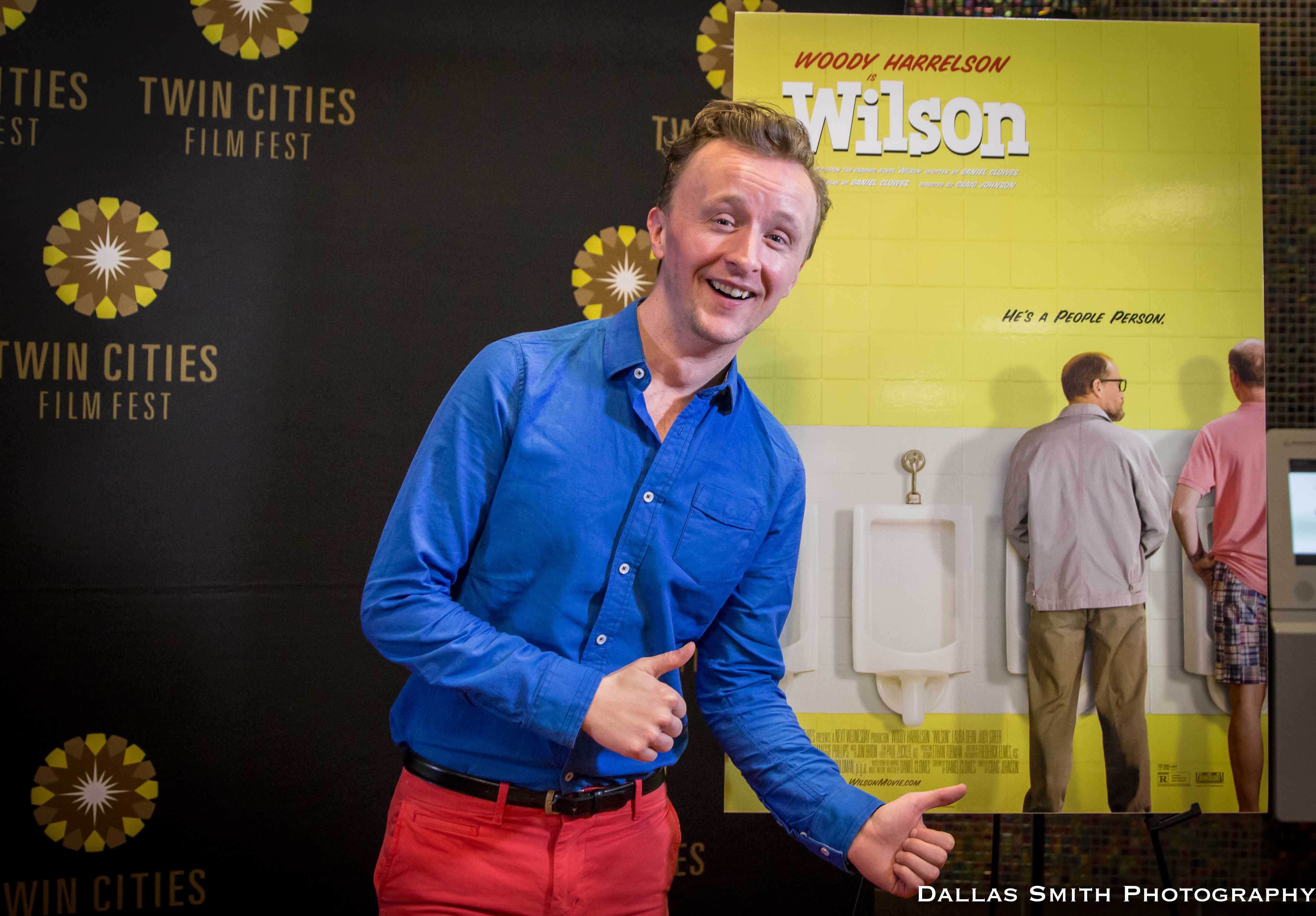 The line to see the Minnesota-based film Wilson grew quickly at the Showplace Icon Theater at the West End in St. Louis Park, hosted by the Twin Cities Film Festival. The excitement was palpable. It's been some time since a major studio out of Hollywood set up shop to film an entire movie in the Twin Cities. Local actors and crew were excited to see their work on the big screen.
According to director Craig Johnson, the film was originally planned to be shot in Oakland, but that location was "cost prohibitive." However, 
With the help of the "Snowbate" by the Minnesota Film Commission, a reimbursement program to attract major films, Johnson and Fox Searchlight decided to bring the production to the Twin Cities. According to Lucinda Winter, Executive Director of the MN Film & TV Board, they filmed over 50 Minnesota locations in under 30 days, hiring local actors and production crews, totaling 165 people working on the production. Overall, Fox Searchlight spent 4 Million dollars in Minnesota, benefiting the local economy. "It does a ton for the Minnesota film community," said local actor, Paul Cram. "There were several local actors that were cast. I was cast at the local Lynn Blumenthal casting and so that's work for her, too. It does a lot. It's such a good injection of money into the film community here." [caption id="attachment_1312909" align="aligncenter" width="570"]
Craig Johnson (Left), Paul Cram (Right)[/caption] After putting a few locations on the table like Portland or Seattle, Johnson indicated the Twin Cities fit the best. "We needed a mid-sized progressive, gentrifying, American city, that has fifty-four locations that we're looking for, the suburbs and the downtown area, and a lake and a mall, and once we came here, you had everything," said Johnson. Adapted from the graphic novel by Daniel Clowes,
Wilson
, played by Woody Harrelson, is a satirical drama about a misanthrope trying to find meaning in life and connect with former friends and family. His candor gets him into a lot of trouble which can lead to hilarious results. When asked if Wilson's unfiltered, honest persona would tap into the current cultural mood, Johnson said, "You know I'd like to think that...his unfiltered truth is just that, it's sort of truth from the soul, and sometimes it's hard to hear. It's easy to hear a loudmouth telling things you want to hear, but Wilson tells you thing that are true that maybe you're not interested in hearing. His methods are a little maybe not skillful, but what he's saying is often worth listening to."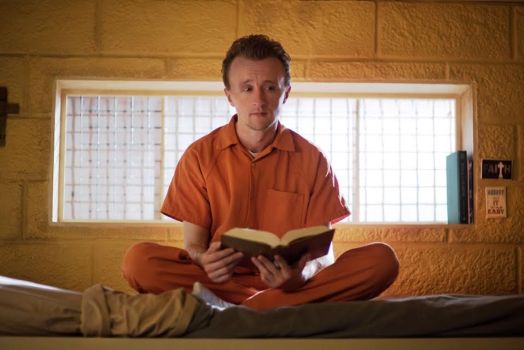 For Minnesota actor Paul Cram, it was a privilege to work with Woody Harrelson and Craig Johnson. Crediting casting director Mali Finn for encouraging him to spread his wings, Cram began working the Twin Cities theater scene on productions like Gremlin's Theater's
Everywhere Signs Fall
. During that time, he landed a role in
Peacock
, working alongside Cillian Murphy in Des Moines, Iowa. Minnesotans might recognize Paul in his work in local commercials or the MN Lottery. Paul plays the role of Piper, a cellmate with Wilson, and is a bit of a Bible-thumper, something Paul said he could relate to growing up in the church himself. In preparation for the role, he immediately got the graphic novel from the library and read it. "Piper is only on page 56," Cram said. For all the prison scenes, they shot at Ramsey County Correctional Facility in St. Paul. However, for his scenes with Harrelson, they built a set on the prison basketball court. In between takes, they would shoot hoops for which Cram said Harrelson has "Globetrotters amazing" game.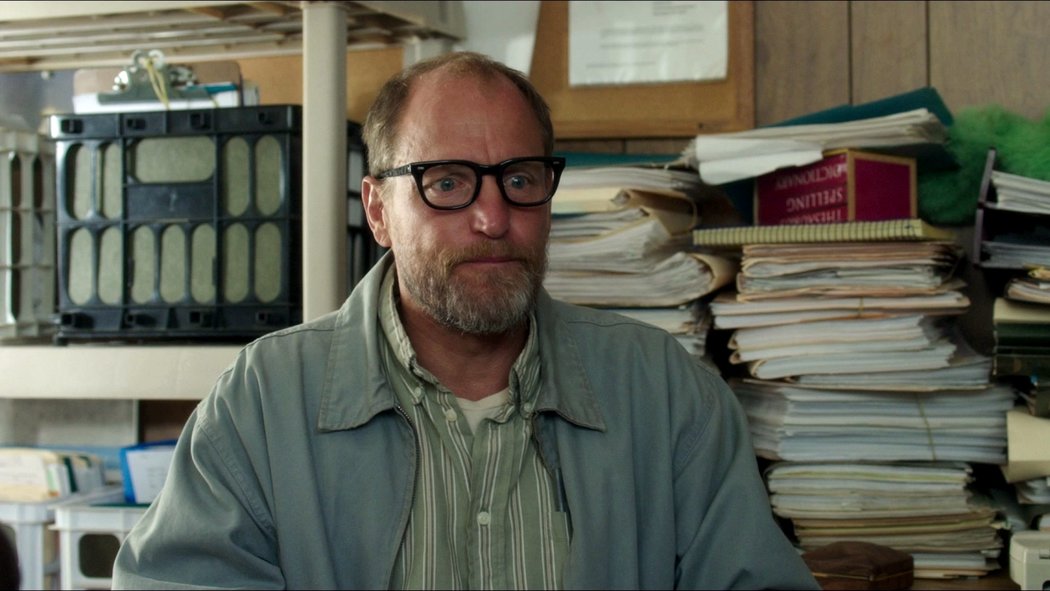 "I was worried I'd be a little starstruck by Woody, and I wasn't. But I was starstruck by Laura Dern, though," Cram said. Dern plays the role of Wilson's estranged ex-wife. Paul wasn't expecting Dern to be on set that day and came out of his trailer to find her standing there. He couldn't believe it. "She said hi, but I honestly don't know what I said back." Inside the packed theater, people struggled to find seats, eager to watch the comedy drama. After the film finished, Johnson spoke in front of the audience in a little Q&A session where the audience asked several questions about his favorite films, favorite scenes in
Wilson
, and what the editing process was like. When asked if he would consider coming back to film another project, Johnson said he might if the right project came around.
"It was a thrill to shoot here and couldn't have been a better experience," he said.
Photos courtesy
of:
 Dallas Smith Photography, Twin Cities Film Festival, Fox Searchlight Pictures