Rags to Riches -- Your 2019 Minneapolis Final Four Fun Guide
Posted by Tony Randgaard on Thursday, January 17, 2019 at 12:00 AM
By Tony Randgaard / January 17, 2019
Comment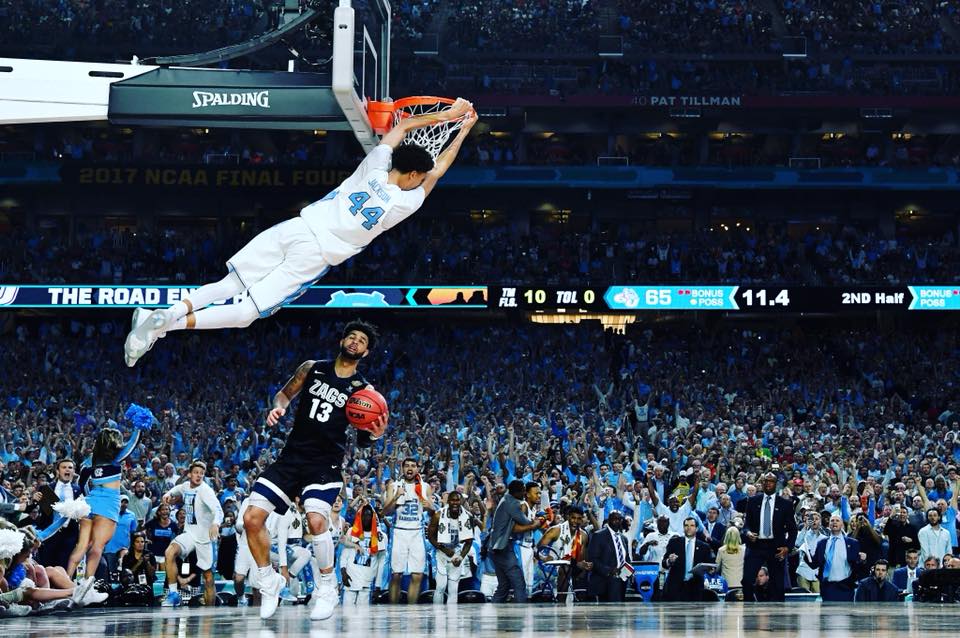 Updated March 25, 2019
On Wednesday, Minneapolis Mayor Jacob Frey and Final Four President Kate Mortenson welcomed throngs of media and dignitaries to the official Final Four Tip-Off at North Commons Park in north Minneapolis. Frey asserted that Minneapolis is a "world class host excited to welcome the rest of the world right here." He added that the bevy of public events announced today (list at bottom) will play a huge role in the success of the Final Four.
From Rags
As a Final Four host, it's hard to come from as humble, hardscrabble beginnings as the first two events held here in Minneapolis. Back in 1951 there were 6000 seats available on game day at Williams Arena and you could snag a ticket for $2.40. By 1992 the event had grown into a festival that spanned a long weekend. Fans were welcomed to the Cities with snow flurries and Metro Transit buses to get them downtown.
And the 1992 festivities? They must have seemed exceedingly dull for the thousands of fans converging from Duke, Michigan State, Indiana and Cincinnati. Unlike the glitz of our recent Super Bowl, the headlining entertainment was Sinbad and Reba Mcentire. In the Strib's daily About Towncolumn, the only notable celeb mentioned was Stephen King, dragged here by his fervent Duke spouse, Tabitha. The paper's Critics Choice was a blue grass musician named Jim Lauderdale.
New Jersey native George Eberts told the Star and Tribune: "First time that I've ever had to use binoculars to watch the big-screen replay board."
His neighbor Jack Schwartz was upbeat: "Bad as the climb up here was, it wasn't as bad as our vacation to Sault Ste. Marie where you had to climb 378 steps to get to a lookout point. That was a climb."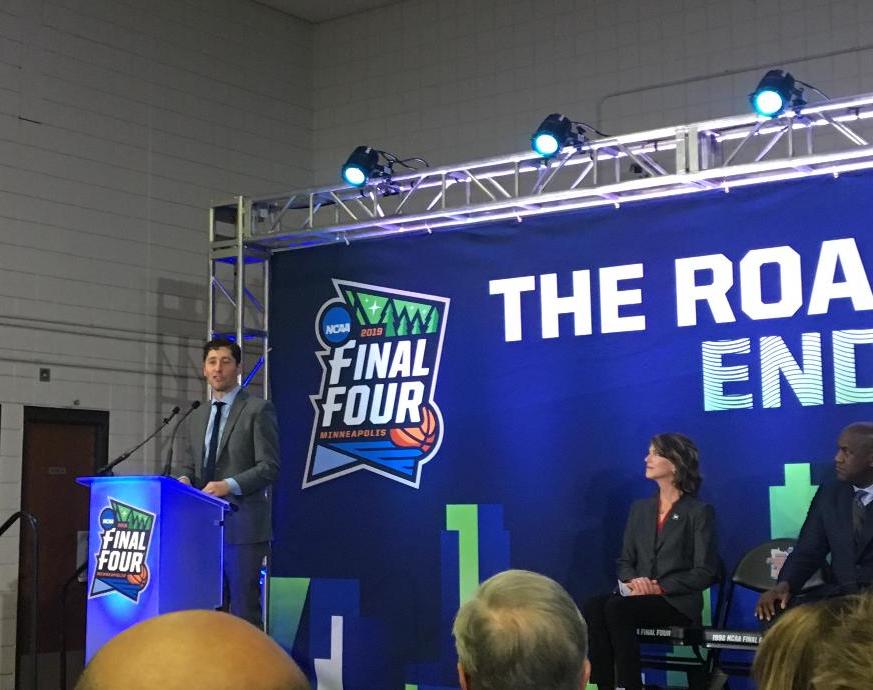 Now, don't get me wrong. Minnesotans can find a way to have a good time. The University of St Thomas held a Bobby Knight Chair Throwing Contest while the Mall of America hosted a Dick Vitale Sound Alike contest. To mimic Vitale, the Cities were "no prime time performer baby" in hosting those early Final Fours.
Fast forwarding 28 years is like catching up with the Jetsons. U.S. Bank Stadium is an architectural masterpiece smack dab in the middle of one of the most vibrant, accessible downtowns in the world. At the same time, the Final Four organizers and the city have dramatically upped their games. From top flight entertainment to a wonderland of new craft breweries; from the economical, interactive Final Four Fan Fest to free swag and family fun in the Final Four Dribble parade—there are a throng of activities that need to secure a place on your calendar.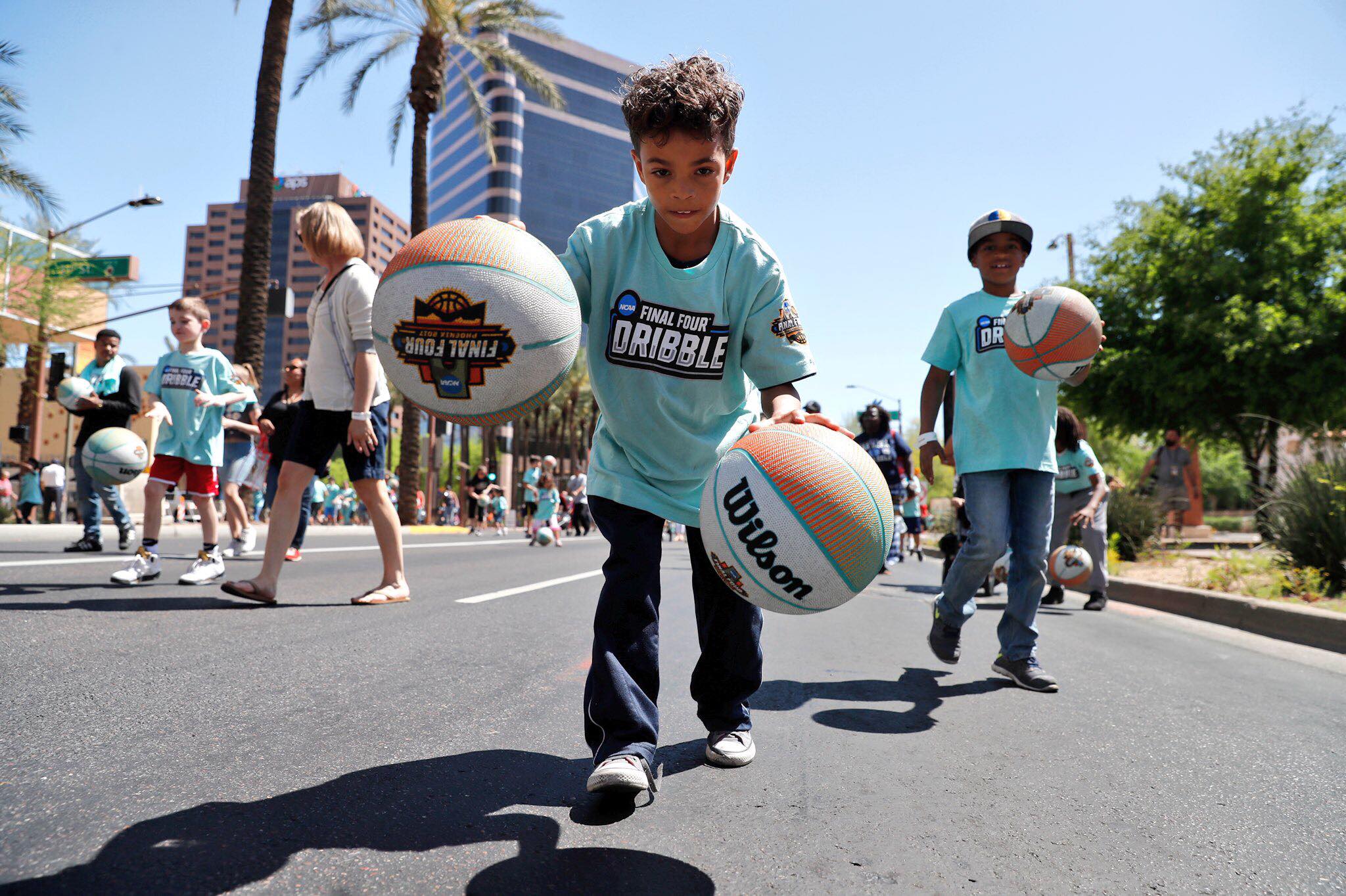 1) No Ticket, No Problem. During Reese's Final Four Friday, access inside U.S. Bank Stadium is ticketless and entirely free to the public. Everybody is invited to come downtown and stay downtown for the tip-off events of the big weekend. Programming will include Final Four open team practices, band and cheer practice, and in the afternoon, the Reese's All-Star Game of the best collegiate players. Food, beverage and NCAA merchandise stands will be open.
2) The Final Four Dribble Parade—this will be a high demand ticket. Buick sponsors the event on Sunday April 7 and limits free swag to the first 3000 entrants (18 and under), treating them to cool, free basketballs and Final Four tee shirts. Registration opens today, January 16th at a Buick dealership near you: https://www.ncaa.com/final-four/final-four-dribble The parade launches from the Minneapolis Convention Center at 2:00 p.m. I want in!
3) Final Four Fan Fest presented by Capital One—According to Minneapolis Final Four President and CEO Kate Mortenson, the Final Four Fan Fest will have "something for everyone." The Minneapolis Convention Center will be transformed into interactive basketball courts, a climbing wall, the Home Run Derby, cheer clinics and celebrity sightings. The adult price of $8 in advance ($10 at door) is only a buck more than 2001. Even better, seniors 60+ are $4/5 and admission is free for kids 12 and under. The festivities run Friday through Monday. Click here to order tickets now: https://www.ticketmaster.com/final-four-fan-fest-tickets/artist/2070512
4) March Madness Music Festival- Another free event! This has to be welcome news for the musicians that suffered through 20 below wind chills performing outside during the Super Bowl! I don't think a clarinet or saxophone even works in that cold?
The festival will be held at the Armory April 5-7. Headliners include the Chainsmokers, Jonas Brothers, Katy Perry and Zedd. Your best bet now is to look for tickets on the secondary market as the free passes sold out in minutes.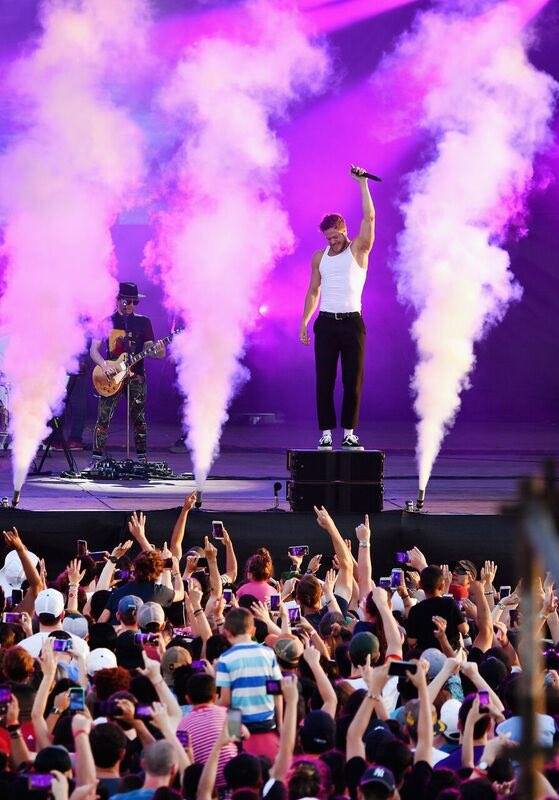 Expect the Final Four to draw some great acts to this festival. Last year in San Antonio, the gala drew the red hot Imagine Dragons, Cold War Kids and country star Jason Aldean. Sign up to be notified immediately when the bands are announced: https://www.ncaa.com/final-four/ncaa-march-madness-music-festival
5)
Tip-Off Tailgate presented by Infiniti-
Many family friendly activities are slated for the Nicollet Mall April 5-8. Kids will love the ten story high Ferris Wheel at 10
th
Street while adults will steer toward the Buffalo Wild Wings Sports Lounge or the main stage entertainment on 11
th
Street.
Getting There—Forget about 1992, the Cities transportation system dwarfs even San Antonio of last year. Bereft of other options, the Texas organizers had to resort to State Fair-like Park and Ride stations to get fans close to the Alamodome. And unlike the Minneapolis Super Bowl, Metro Transit light rail will not be restricted to ticket holders during the Final Four. That will be an easy way to whisk right into the action.
Even more fun, Buick wants to give you a free lift in one of their brand new vehicles. Their Grab A Buick shuttles will be running from Buick stations scattered around downtown, offering rides to businesses within 5-7 miles (no private homes). If Uber or Lyft are more convenient, their capabilities proved downright impressive during the Super Bowl. Final Four may be a little chilly to use Paddle Share kayaks to access downtown but adventurous fans will be grabbing scooters or bicycles to skirt around the traffic too.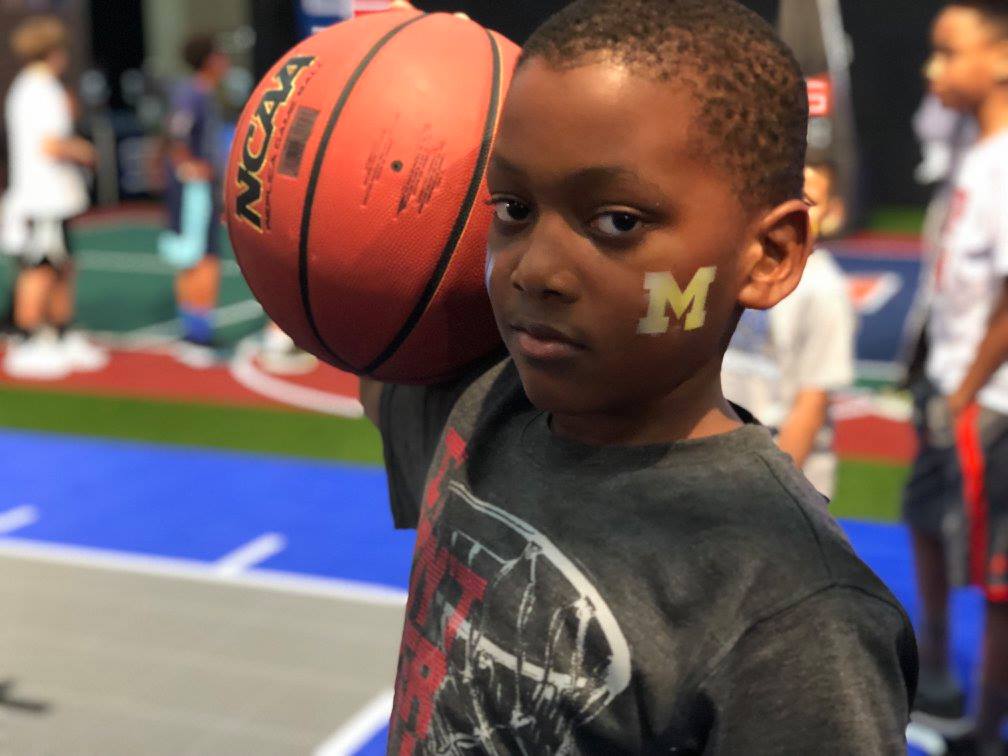 Minneapolis Mayor Jacob Frey capsulized it for the Strib: "You want to watch some great hoops, get a drink at a dive bar, have a great meal and see some street life. You want to experience the city, not a surface parking lot in the suburbs."
During the 1992 affair, the area around the Dome was an urban desert. Hubert's (now Erik the Red Bar) was one of the only establishments within a half mile, forcing many tourists to find entertainment in the warehouse district and shuttle to the Dome. To add insult to injury, we stopped serving our visitors alcohol at 12:20 p.m. each night and many establishments still served 3.2 beer. Of course, today the Twin Cities are one of the premier craft beer and spirits meccas in the country. Don't miss Part 2 of our Final Four primer next week, when we guide you on several glorious craft beer crawls around U.S. Bank Stadium. There are an astonishing 19 craft breweries within scooter or walking distance of the Bank and our easy reference table will lead you to every one of them.