Floats and Lights and Santa, Oh My! -- Holidazzle Parade Set to End in 2013
Posted by Tyler King on Monday, December 2, 2013 at 12:00 AM
By Tyler King / December 2, 2013
Comment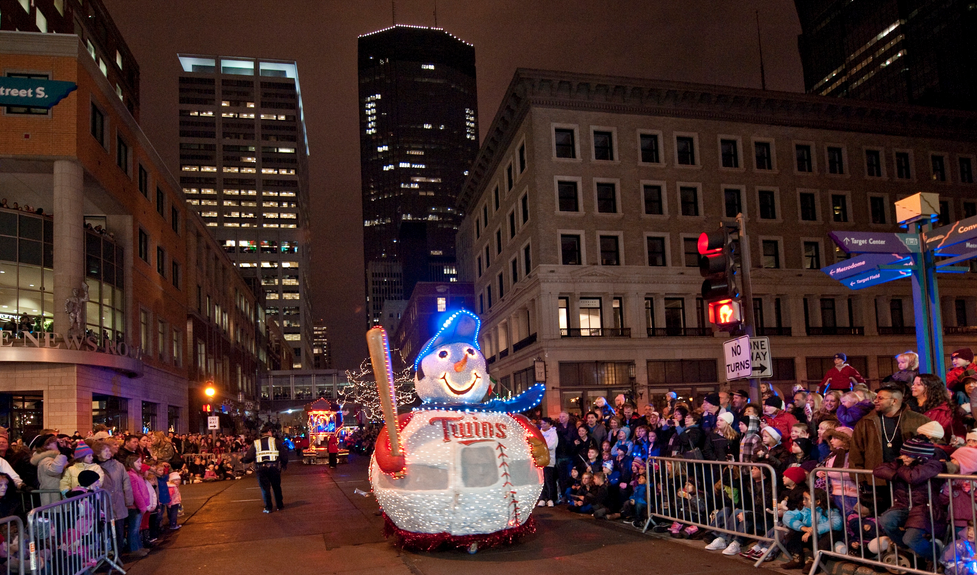 With Thanksgiving only just passed, it's hard to imagine turning our focus to Christmas. And amidst the craziness of countless trips to the malls, cutting down and setting up a Christmas tree, and undoubtedly eating your weight in sugary foods over the next month, it seems all too easy to forget to actually have fun this holiday season. But if you can manage to catch your breath over the next couple weeks before Christmas, make sure you stop down to Nicollet Ave in Minneapolis to watch the beautiful Target
Holidazzle
parade and let yourself, even if only for an hour, relax. The idea for the
Holidazzle
parade began in 1992 as a way to remind people to shop the beautiful stores in the Nicollet Mall. The Mall of America had opened that same year, so the competition for Christmas shoppers' business was fierce. And since 1992, the parade prides itself on being the "official-unofficial" start to the Christmas season. The parade is a marvelous experience for the senses. Before the parade, vendors walk down the parade route shouting "
Holidazzle
lights!" while handing out brightly colored glow sticks. Volunteers don light up costumes. Snowmen and ginger bread people dance in the street. Floats, both large and small, adorn thousands of lights and Christmas music plays throughout the show. Santa himself even makes an appearance at the conclusion of the parade. The parade runs each Friday and Saturday night at 6:30 p.m. concluding Saturday, December 21. The parade is free to attend but, unfortunately, the 
Holidazzle
 has fallen on tough economic hardships so 2013 will be its last year -- a bit of extra incentive to get out and see the 
Holidazzle
 for one last time.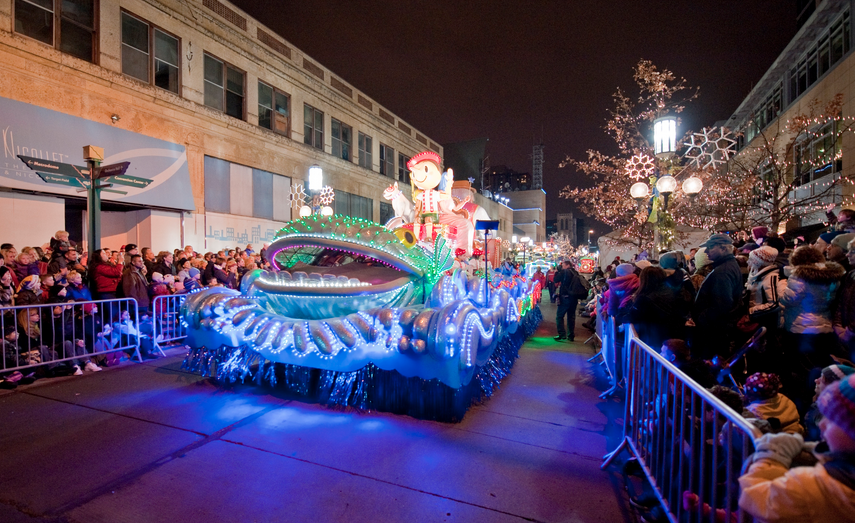 The parade staff has adopted "neither rain nor snow, nor temps nearing 25 below" as their slogan as the parade does not cancel unless the weather drops below -25 degrees. And although this number seems wretchedly low, Minnesotans have never shyed away from fun on the account of cold weather. Fun fact: over the past 20 years, the
Holidazzle
parade has only been cancelled ten times due to cold weather. Fun fact two: over 300,000 people watch the parade each season, further proving the Minnesotan lack of fear of negative temperatures. The parade is, of course, outside. So make sure to bundle up or make sure you get a view on one of the skyways inside. The parade route is a straight line through the heart of downtown on Nicollet Ave starting on 4th St S and running to 12th St S. For any more questions you may have about the parade, simply visit their
website
. Christmas is a magical time of year, but it's only magical if you can take the time to enjoy it. Although your to-do list may be jam-packed, add the Target
Hollidazzle
parade to the list. You'll be glad you did. Photos via: Target
Holidazzle