"Flowetry in Motion" -- 2017 All Hockey Hair Team Announced
Posted by Brent Lee on Tuesday, March 14, 2017 at 12:00 AM
By Brent Lee / March 14, 2017
Comment
[caption id="attachment_1312823" align="aligncenter" width="500"]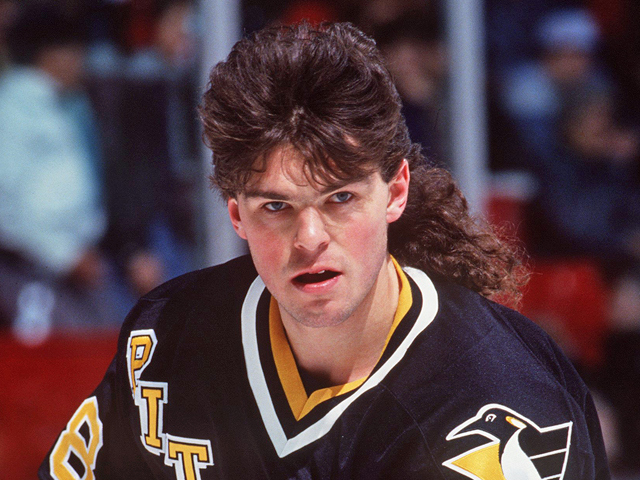 The king of flow - Jaomir Jagr.[/caption] In its seventh year of existence, the much-anticipated annual YouTube video that celebrates the unique hairstyles of Minnesota's best prep hockey players has turned...
poetic
. After a quick jab at the sitting POTUS's notorious hairstyle, our droll narrator (John King) channels the likes of Whitman, Wilde, Poe and Dylan to grace his viewers with a poem honoring the hair highlights of this past weekend's tourney, before taking us through his picks for this year's AHH team. Let's go to the videotape... And the best five lines of this year's edition... [caption id="attachment_1312815" align="aligncenter" width="390"]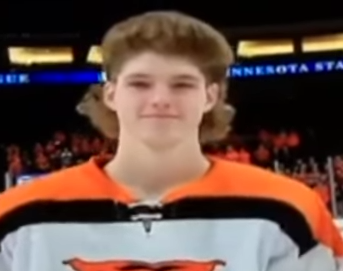 Winning.[/caption]
#5
— "We call this next look the 'Charlie Sheen' because Tanner's mullet has party in the back
and
the front."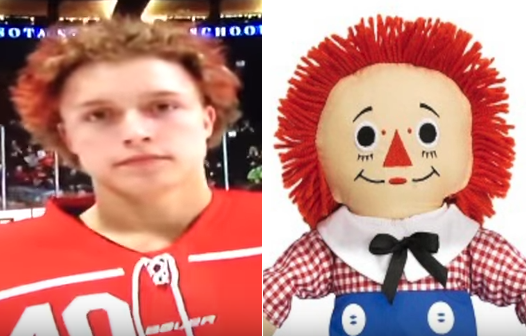 #4
— "You know what the definition of 'intense' is? Being the only guy on your team to dye your hair. We call this the 'Raggedy Andy.'" [caption id="attachment_1312813" align="aligncenter" width="488"]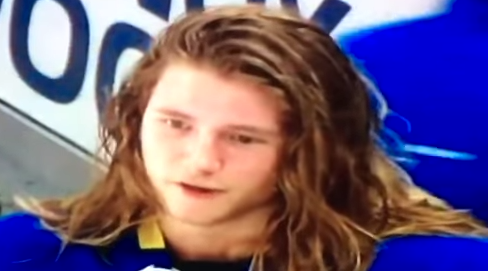 Generous Reagan "Olive" Garden provides limitless salad[/caption]
#3
— "At the top of the charts we have Reagan Garden. They don't tell you his middle name is 'Olive' because he brought unlimited salad to the tournament for everyone." [caption id="attachment_1312817" align="aligncenter" width="350"]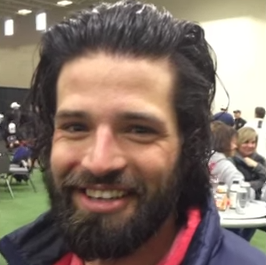 Hockey Jesus[/caption]
#2
— "It's too bad CNN spent all that money looking for Jesus when he was playing for the Warriors in Blaine the whole time." [caption id="attachment_1312811" align="aligncenter" width="412"]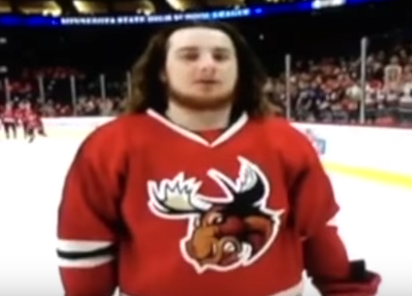 This junk is too dirty for a bucket.[/caption]
#1
— "With the puck poetry theme I went to work on my lettuce lyric, my salad sonnet. When you have dirty junk like this, there's no reason to wear bucket, or bonnet." ** Congratulations to Reagan Garden and all the members of the 2017 All Hockey Hair Team. And kudos to John King and the folks at
Game On! Minnesota
for continuing this... strange Minnesota tradition. Oh, and as for the actual hockey, Hermantown (or '
Hairmantown
') edged the Monticello/Annandale/Maple Lake 4-3 in double overtime for their second straight Class A championship. In Class 2A, Grand Rapids downed Moorhead 6-3 to capture their first title since 1980. Images via: YouTube -- All Sport