'Flume' w/ 'Gigamesh' @ First Avenue
Posted by PJ Mudd on Thursday, September 5, 2013 at 12:00 AM
By PJ Mudd / September 5, 2013
Comment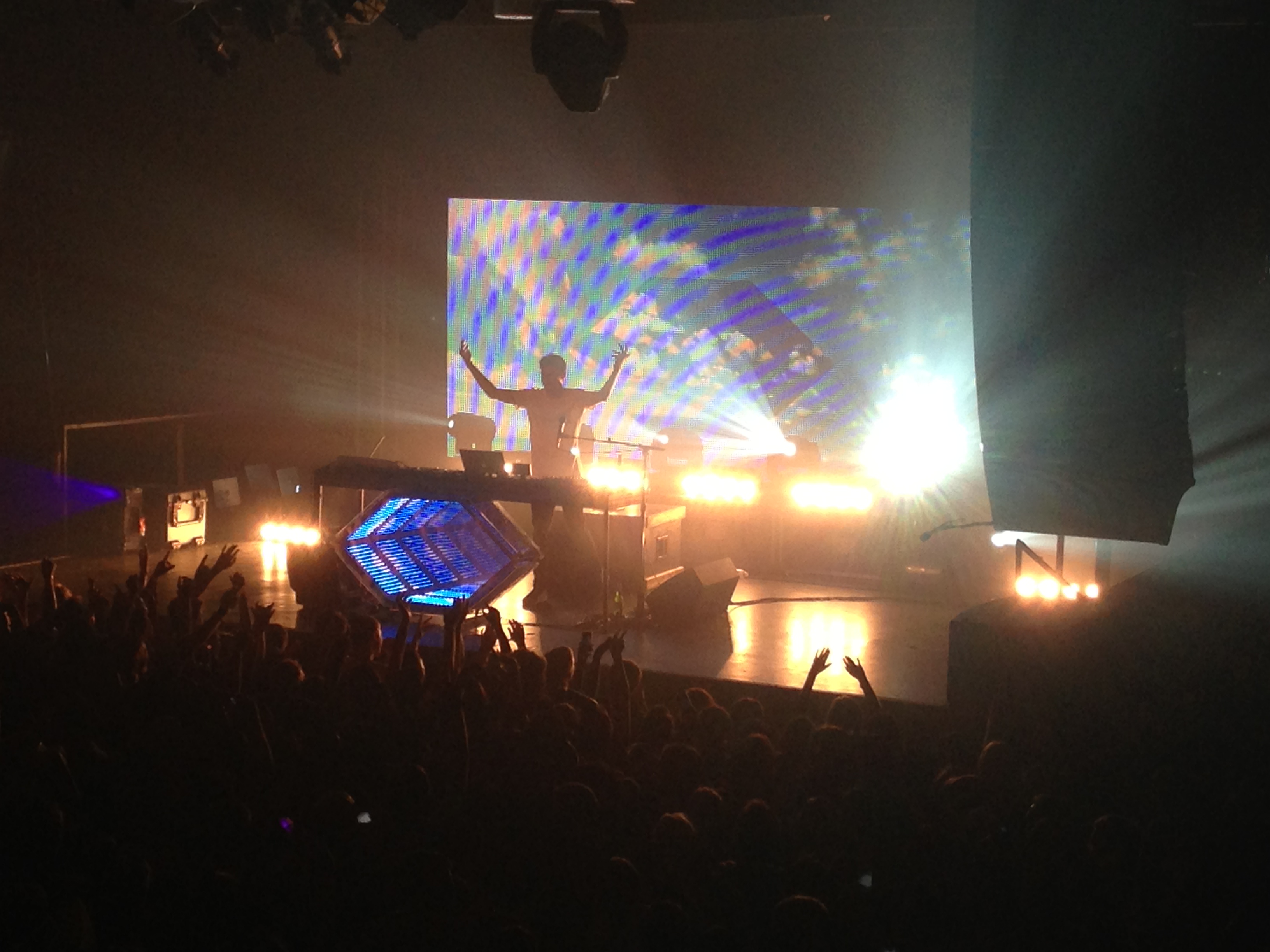 "It's a Tuesday, what the fuck are you guys doing?!" asked Harley Streten, better known as 
Flume
. That simple question perfectly summed up the unusually large and lively crowd this past Tuesday night at First Avenue. My evening started out with Minneapolis's own,
Gigamesh
. His 50 minute set started out slow. Early on his visuals seemed to be more entertaining than the music. Scenes from 1975's 'Death Race 2000' featuring a young Sylvester Stallone and David Carradine racing around the desert in some pretty tricked out cars, eventually segued into cats.  Just cats on a neon background.  Just cats chasing something.  It was pretty funny actually.  Then around the halfway point he dropped 'No Diggity (Fare Soldi Remix)' by 
Blackstreet 
which became a turning point in the set.  Things picked up and got a lot funkier.  Some of the highlights for me were 
Rudimental 
f.
 Foxes
 - 'Right Here (Hot Since 82 remix)', 
The Swiss
 - 'Connect', 
Uz
 - 'Trap Shit V13 (Justin Martin Remix)', 
Justin Martin & Ardalan
 - 'Lezgo'.  He ended his set appropriately with 
Radiohead
 - 'Everthing in it's right place (
Gigamesh
; Disco Tech Remix)' which got a huge response from the very 18+, 18+ crowd.  Of the few times addressing the crowd he said "It's an honor to play in my hometown". And it was great having him here.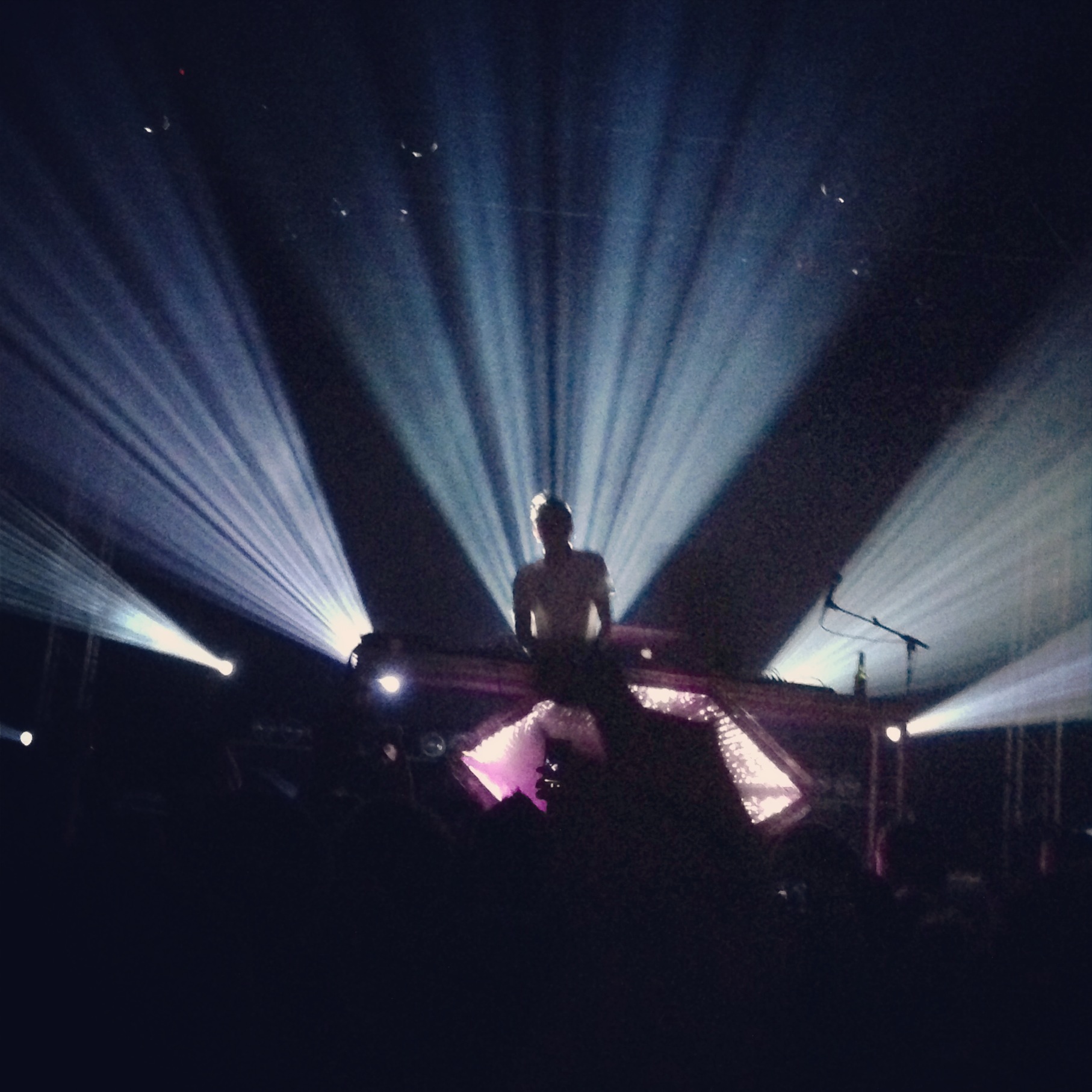 The week prior, First Ave posted the 
'Backstage peek at Flume's Infinity Prism tour'
 video on their blog.  It was a great preview of the show to come and a look at the prism up close.  It seemed that when the screen went up signalling the start of the show, I wasn't the only one jockeying for a close up view of the infamous prism.  Luckily for me, almost anywhere else within First Ave provided a great view of the show, which included a lot of incredible lighting and a huge video board.
Flume
 kicked off the set with 
Gurrumul & Yolanda Be Cool
 - 'A Baru In New York (Flume Soundtrack remix)' which was a perfect intro for his show. He relied heavily on his own material from his 1st and only album to date which was great.  It's disappointing to attend an electronic artists' show who ends up playing a lot of other peoples stuff, so this was great.  Outside the the album material there were plenty of remixes, including 
Major Lazer - "Get Free"
, 
Rudimental - You & Me (Flume remix)
, and 
Notorious B.I.G. - "Juicy"
.  
Flume
 left the stage after 60 minutes only to return for a 3 song encore. He said he loved being here and will definitely be back and considering the response from the audience, they'll be happy to welcome him back anytime even if it is a Tuesday.